The Supportive Groups I Turn to as a Special Needs Mom
---
Before having my first child, I never knew the depth of love I would have for my son. It was quite unexpected. It's was like having a part of me living outside my body. What happens to him, happens to me.
When you add to the fact that he is a special needs child, I turned into a momma bear protecting her baby cub. We wouldn't even go to the park for fear of what might happen. After all, we had a ventilator and emergency equipment to contend with to justify my fear of the unknown.
Special needs moms share the same concerns all moms have, but the concerns are significantly heightened when you have a medically fragile child. I wasn't given a handbook on how to deal with these emotions. I knew that a medical textbook stated my child had a "not compatible with life" diagnosis. With that knowledge, our child came home at 6 months old.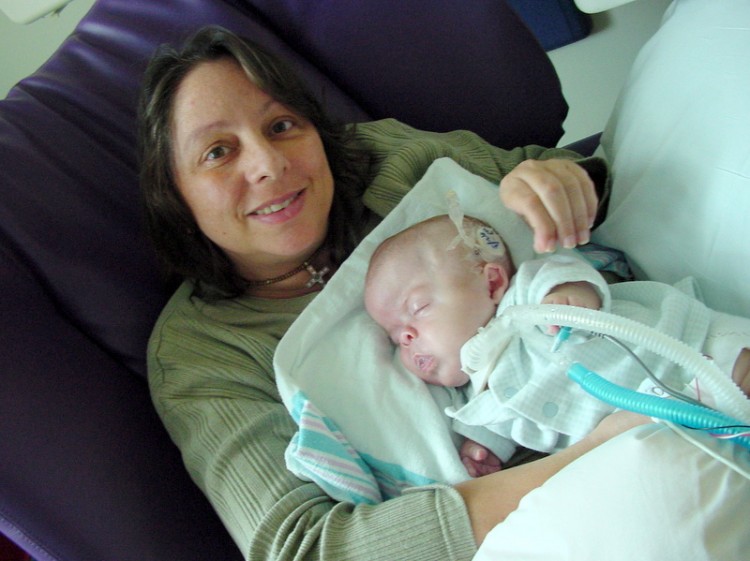 I knew of no one else on my journey. There was no one I could ask. No hanging out with the moms in the park comparing notes and asking for advice. Instead, I had a team of nurses and a doctor for almost every body part. But how to handle my emotions? That I would learn on my own.
One day, my son had a significant life threatening event and had to be taken to the hospital where they stabilized him. After a few short hours, we were able to take him home. We had a happy ending that day, but my emotions I felt didn't let me forget.
And so, when I see a sniffle or hear a cough, my emotions go into hyper overdrive. I hold my breath and think of the worst case scenario. What if he's getting a cold? What if we need to put him on the ventilator? What if we have to go to the doctor? How can we avoid him from catching something there?
Before allowing my emotions to get completely out of control, I try to remember to breathe then implement a quick prayer, even if only a few words long. And finally, watch my son's symptoms to see if they progress. Many times, what I'm worried about doesn't happen. The sniffle is a spring allergy or the runny nose is short lived.
Will these intense emotions lessen over the course of time? Probably not. We are mothers, after all. Can I learn to rest in prayer and past experience to help me overcome? Yes. And now with the age of Facebook, I'm no longer alone on this emotional journey. There are many groups where I can share my experiences or ask a question and receive amazing advice.
Here a few of the groups I frequent:
Relating to dwarfism:
Distrofia Tanatoforica Grupo de Apoyo
Little People From Around the World 
LPA Central Star Chapter – Kansas City 
Parents of Little People of America 
Thanatophoric Dysplasia Pregnancy & Survivors Group 
Related to special needs:
Families of Children with Tracheotomy's 
Florida Mommies of Miracles Chapter 
Mommies of Miracles Discussion Group 
So, in the end, we are not alone in our journeys. What groups do you frequent? Where do you find inspiration? How do you handle your hyper emotions of being a special needs mom? I'd love to hear your ideas. Who knows, maybe they'll appear in a future blog.
A version of this post originally appeared on A Miracle in My Living Room.
The Mighty wants to hear more about relationships and special needs parenting. Can you share a moment on your special needs journey that strengthened your relationship? If you'd like to participate, please send a blog post to community@themighty.com. Please include a photo for the piece, a photo of yourself and 1-2 sentence bio.
Want to help celebrate the human spirit? Like us on Facebook.
And sign up for what we hope will be your favorite thing to read at night.