5 Things I Prefer You Not Say to Me as a Woman Living With Dwarfism
---
Society can be fierce. I was born with achondroplasia, the most common form of dwarfism, and learned at a very young age our society has a hidden, yet very specific set of standards outlining what or who is viewed as desirable, attractive and valid.
Because I fall into the category of "being different," my inabilities, decisions and actions hardly make it under the radar. When targeted at the profit of others' amusement, my heart hurts. Denial doesn't help the situation.
By being open about how the words and actions of others make me feel, I'm fighting the good fight — educating, opening eyes, creating awareness and changing the dialogue society has about disability, disease and differences. As a woman living with dwarfism who has also undergone numerous surgeries, here are five things I would prefer you never say to me:
1. "Don't let it bother you" or "Ignore them."
Bottom line: It bothers me. The staring, the comments, the laughing, the pointing — it hurts. If it didn't, I wouldn't say anything. Most of the time, I can brush it off and remind myself it has nothing to do with me. But there are moments when I simply can't. It gets under my skin and I feel it in my heart.
Don't tell me that I shouldn't let it bother me because, chances are, you've never felt the embarrassment of having to excuse yourself from the table at a restaurant to go into the bathroom and cry after falling victim to people outwardly being rude and inappropriate.
Yes, it happens more than it ever should. Rather than telling me it has nothing to do with me or that those people don't matter, just allow me to feel sad and angry. I'm human, I have feelings. Trust me, I know it has nothing to do with me. I'm a strong, empowered woman who is well aware of society's ignorance. The fact that I'm strong enough to acknowledge and feel my emotions without projecting them onto others makes me a bigger person than those who choose to make themselves feel big at another person's expense.
 2. "You can't."
As an adolescent, I longed to stand up and confront those who spurned me and doubted my abilities. But I couldn't always do it. All of the negativity slowly dimmed my light, taking my self confidence down with it. Then I read a poem by Shel Siverstein that I took to heart.
The more you tell me "no" or "you can't," the harder I'm going to work to prove you wrong. Not because I have to but because I want to. My height is not a measurement of my abilities. Some things may be more difficult or take a little bit longer to accomplish but nothing, in my book, is impossible. Until you have physically walked in my shoes, you don't have the right to tell me that my dreams and aspirations are not feasible.
3. "Can I take your picture?"
Yes, this happens, too. Unless you're part of my family, a friend or a medical professional, the answer is an absolute NO. What hurts the most is catching people taking my picture without saying a word, let alone asking permission. I'm not a fairy tale, I'm not a statistic, I'm not my diagnosis, I'm not a label, I'm not your shorty, I'm not a midget. My dwarfism is not something to laugh at or mock, let alone document for your own personal keepsake.
I'm a 29-year-old woman, and I have a heart and soul just like you. I have a big heart and I know how to use it. Yes, I am short and what I care most about is far bigger than I will ever be. So big that it can't simply be photographed. It's love. Love for me and for you — everyone. When we truly love, we are happy. The pursuit of happiness is a fundamental human goal, and we all play a vital role in each other's. The next time you feel inclined to take a picture of someone who looks different, please don't. Choose to smile, have a compassionate view of the human condition and celebrate different.
4. "Your situation is special."
What does this even mean? No one person's story is greater than another's. Different, yes, but never more valid or justified. There is never a reason to discredit yourself or anyone else for what they have been through and the challenges they have overcome.
Damn straight my story is special. But guess what? So is yours. Height, race, religion, sexual orientation — I believe they don't matter for anything in life. It's the size of your heart, your willpower and your ​determination that help make you a better person.
Choose to use your energy in positive, productive ways to uplift, encourage and love each other. Please don't justify your negative attitude toward my abilities by telling me that I'm special. Just don't.
5. "You did it to blend in."
I live my life according to my own values. I understand that we all see things differently, and I embrace the diversity that makes people individuals. In fact, I believe that diversity is what makes us beautiful. No one has any right to assume moral authority over anyone else. Never in my life would I fathom judging another person based on their decision to undergo a medical procedure that they believed would better their life. Everyone's needs vary, and I respect that you live according to your principles.
But you also need to respect me and my decisions like the one I made when I was 12. When other girls my age were learning how to put on makeup and pick out the perfect outfit at Abercrombie & Fitch, I had made the decision, with support from family and friends, to undergo limb-lengthening procedures. Believe it or not, my motivation was not the added height — that was a plus. I know it was the right decision for me, and I have no regrets. Here's the thing: You can't force your beliefs on others, and no one is in any position to decide what's right and wrong for the rest of us. So please don't tell me that I made the wrong choice or did it in order to blend in with society. For the rest of my life, I will be a bright splash of color on society's ideal, yet lackluster canvas.
Comments like "You can't," "You're a midget," "How could you?" and "Those people don't matter" are inevitable for now. But I can and I will continue to stand my ground in this noble, well-intentioned battle. You can, too. The next time you find yourself forcing judgment upon another person, take a step back and imagine taking a walk in their shoes. We all have a choice. We can push someone down or we can lift them up. Choose the latter. Replace that judgment with love. It's a cause for celebration, the beauty of difference. Join me. Put down the burden of pretense and be the person who helps someone else look forward to their tomorrow.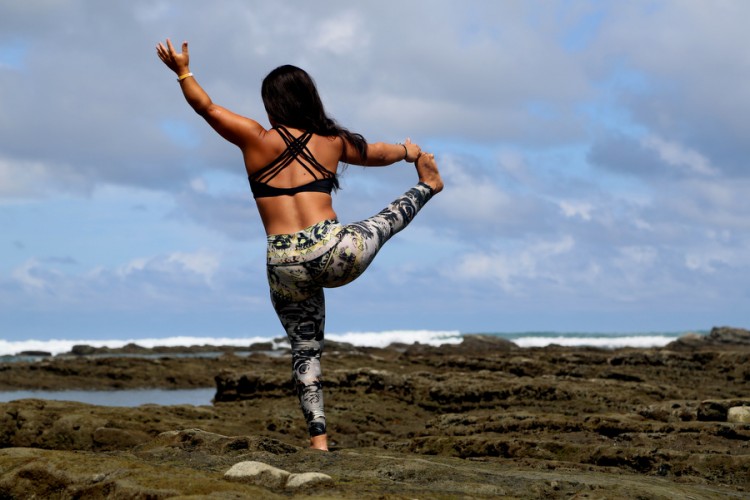 Follow this journey on Little Legs. Big Heart.
Lead photo source: Emily Whitaker
Originally published: August 26, 2015