16 Photos People With Dysautonomia Want to Post on Facebook, but Don't
---
When you live with a chronic illness like dysautonomia, you may find yourself constantly debating whether or not to post updates about your health on social media. On one hand, it's an easy way to let loved ones know how you're doing and even raise some awareness about your condition. Unfortunately, being vulnerable about your health can also create an opening for judgment and false accusations that you are simply "seeking attention" or even "faking" your illness. But let's be real: no person should be shamed for sharing their truth.
Although dysautonomia can sometimes be visible in blood pooling or the reading on your heart rate monitor, it often remains largely invisible, so it can be difficult for others to understand the extent of what you experience each day. To better understand this reality of what it's like to have dysautonomia, we asked our Mighty community to share photos they wanted to post on Facebook, but didn't. Let's shed some light on the battle these warriors fight every day.
Here's what the community shared with us:
1. "This was one of my service dog in training's first solid cardiac alerts. I had been cleaning and was focused on getting things done before family came over. Quinn would not leave me alone and was seeming to alert for anxiety which I brushed off. She started vocalizing and I stopped to take my pulse and it was much higher than it should have been with my meds and I was able to sit down and drink before I passed out." – Em M.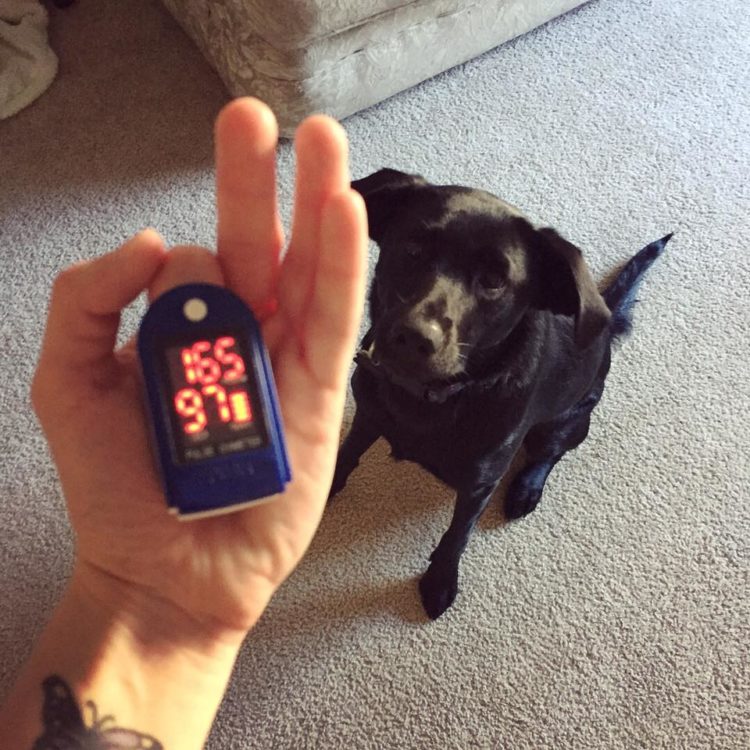 2. "Two ER visits, three bags of fluids and six different kinds of laxatives in an attempt to re-awaken my digestive system after surgery. I was really tempted to share it to show people how exhausting dysautonomia can leave me. I think I was too vulnerable at the time to share it with everyone I know." – Bai J.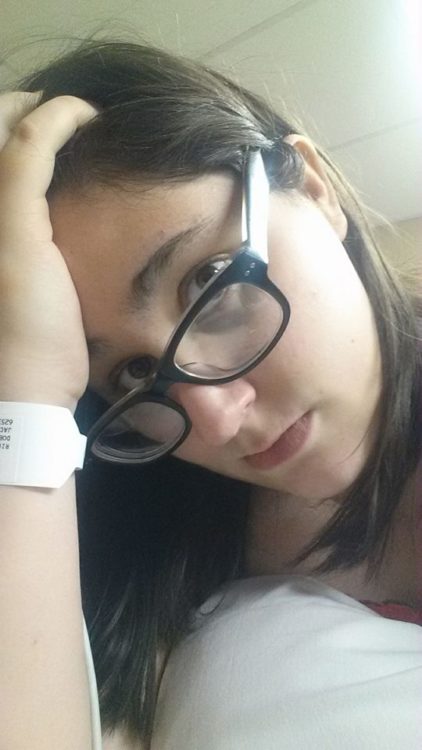 3. "It's 3 a.m. and I cannot sleep due to insomnia. I had just fainted trying to leave my room to go get a salty snack and a Gatorade because my blood pressure was quite low. I elevated my legs to help bring my blood back to my heart and brain since it pooled in my legs before I lost consciousness. My heart is beating fast and feels like it's going to explode. I wanted to [share] this photo on my Facebook account to show the impact dysautonomia has on my daily life – even just walking to the bathroom can cause a syncope episode. But, I didn't share it because I was afraid I'd get told I am attention-seeking or that no one would believe me." – Hannah W.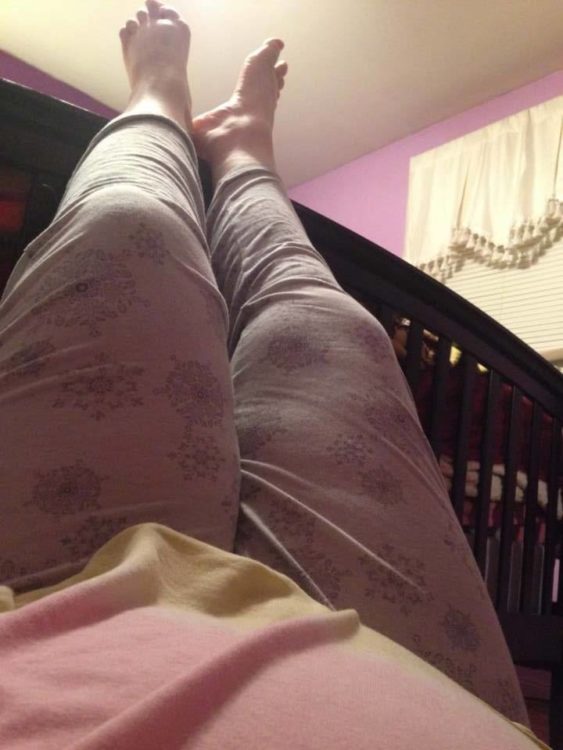 4. "When your heart rate is a steady 150 with meds, you're too dizzy to stand, you're too weak to move and all you wish is to have your life back when you could work [and] be an active mom again. It was hard to share my walker with people who know me. Harder to try to explain why chronic illnesses like postural orthostatic tachycardia syndrome (POTS) are hell. The physical pain and exhaustion are hard. But the mental battle can be equally [as bad]. I appreciate every 'good' day (I didn't fall!), but still mourn the life I had. " – Sophie V.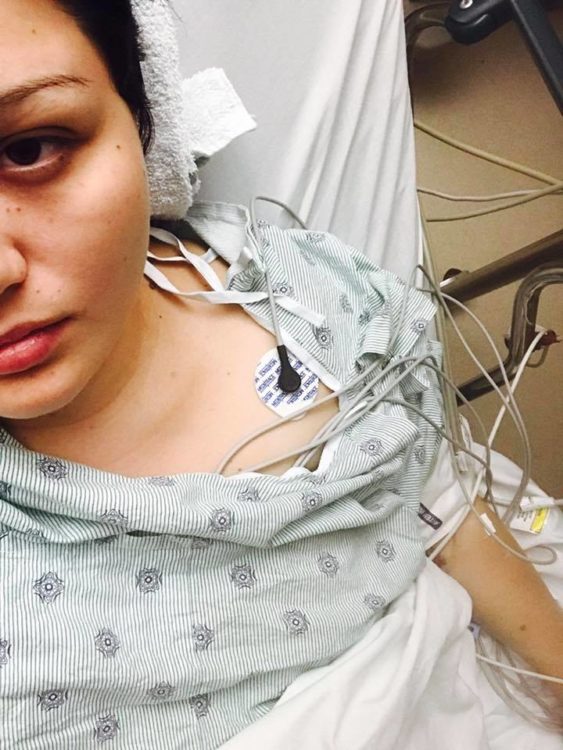 5. "Blood pooling in my left foot after standing on it, with my right foot propped up (for comparison to show my new cardiologist)." – Kathryn M.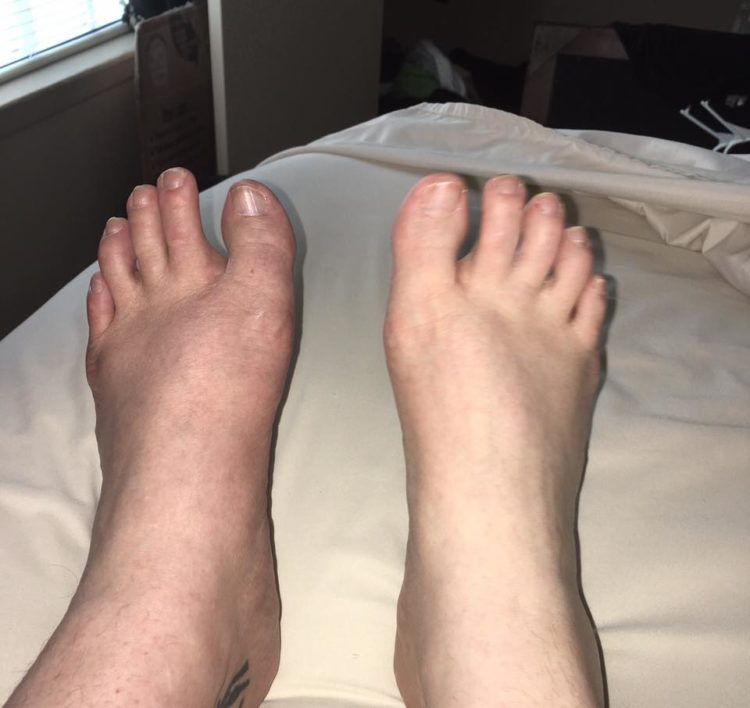 6. "At a murder mystery dinner on a steam train trying not to faint because they turned the air conditioning up. The carriage was so stuffy I was on my way out when they lowered it. Issue was a man at the table next to me was sick and the air conditioning was bad for him. We found a compromise temperature so while I was still struggling, I didn't faint. (Heat triggers fainting.)" – Sarah S.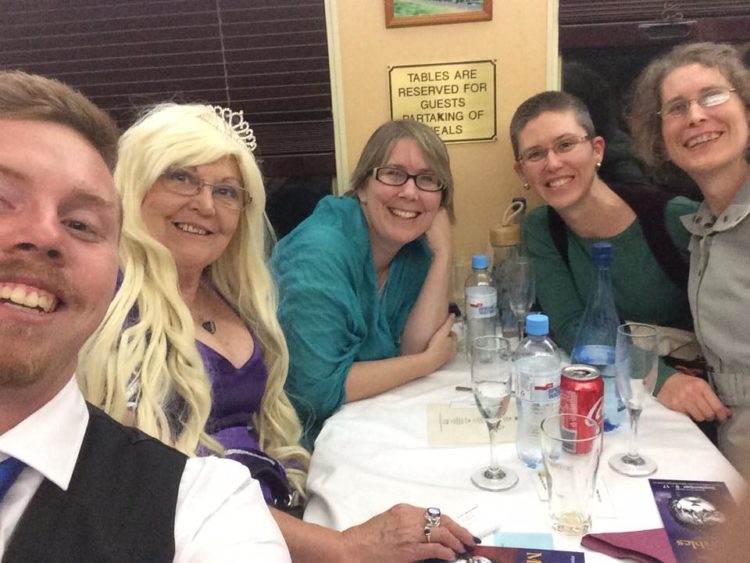 7. "My wide range of heart rates… my blood pressure varies just as much. This is why I take medication to regulate my heart rate and blood pressure at 25. I haven't posted this because I know people will judge me and say it's my eating habits or something like that." – Bryanna B.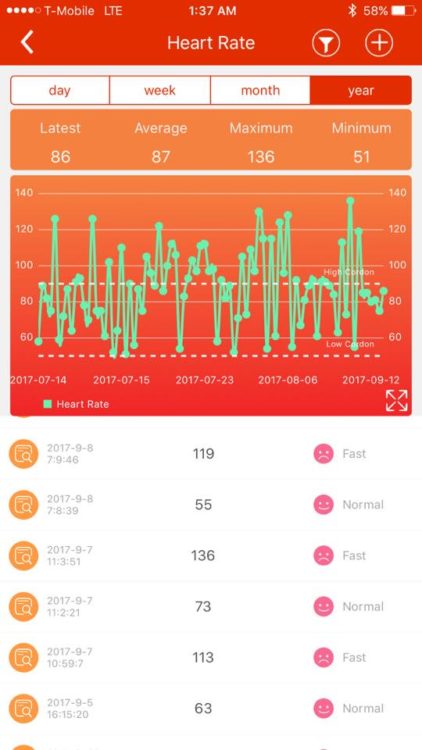 8. "My first days of 9th, 10th and now 11th grade. I missed all of my sophomore year (except for September), and now am doing homebound tutoring. I didn't post it because people get jealous or second guess my pain. I'm in my pajamas in this year's pic, and people think I'm 'so lucky' or I'm 'skipping.' Sorry, but it's not fun to stay home all day every day, pass out, have chronic migraine and not be able to do 'normal teenage things.'" – Hannah K.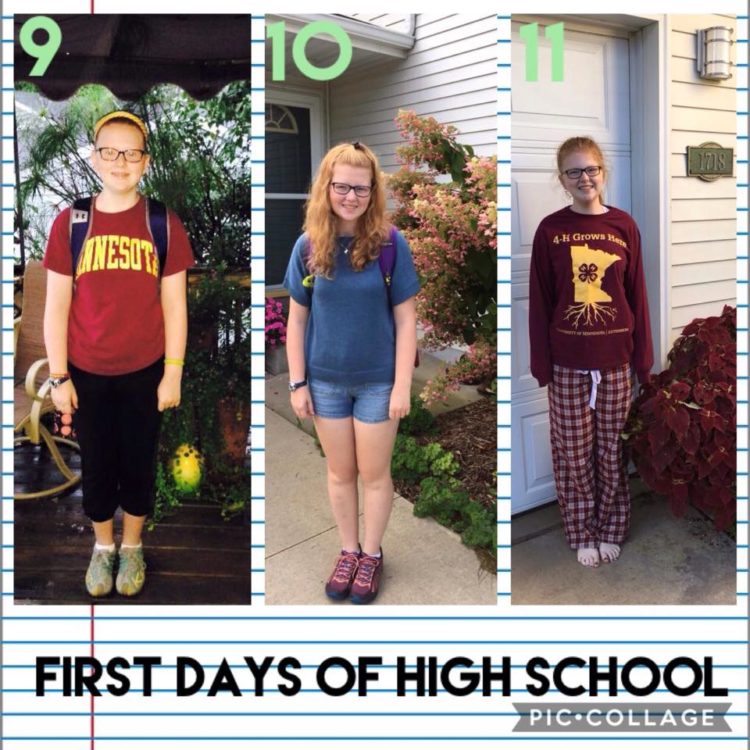 9. "I didn't post this one because it has a bit of my bra, but it's my heart rate monitor as part of diagnostic testing for a weird constellation of symptoms that has so far been unofficially diagnosed as POTS and/or orthostatic hypotension (OH). It's kind of adorable." – Kelliann G.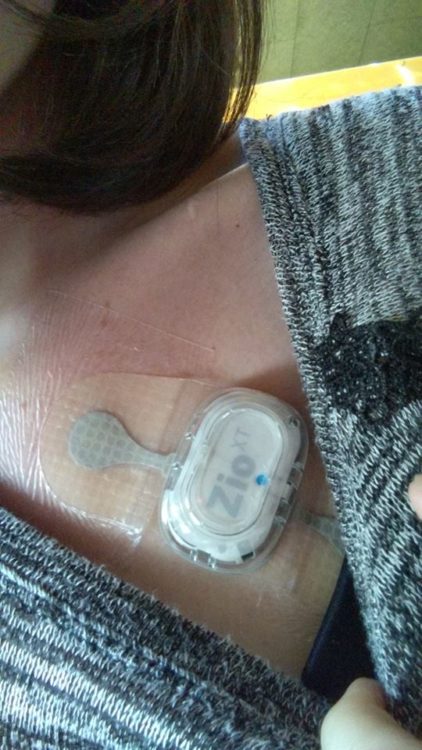 10. "After a long day of going in and out of consciousness, my body was extremely exhausted and ready to give up." – Destiny M.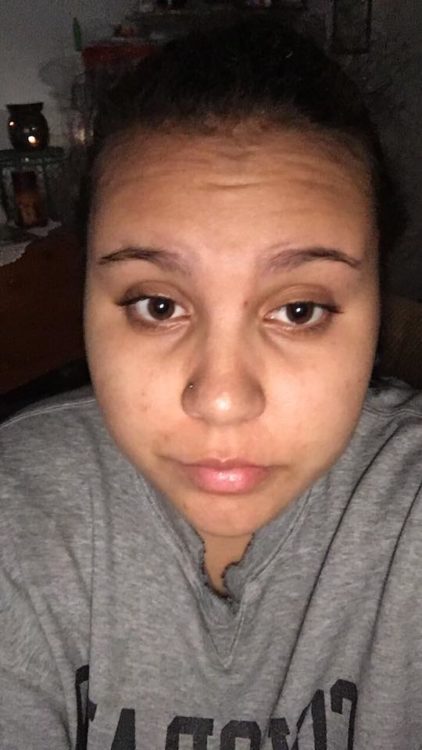 11. "This is what happens anytime I try to do anything. This was my heart rate after making my bed. When I sit down it is because I am about to pass out, not [because I'm] lazy. Yes, I will sit in the middle of the floor if that is what it takes to keep me safe. My life is walking a fine line between trying to have a life and trying to live." – Susan D.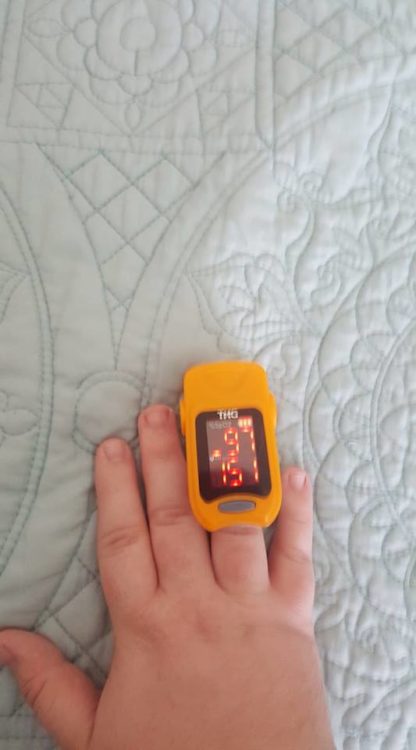 12. "This is me wearing my first heart monitor getting tested for it. I didn't want to have people tell me to get better or have to [hear] them give me [ridiculous] solutions that don't work." – Hunter H.
13. "This is blood pooling while waiting at the doctor. I don't think others would see the significance. The more time that passes without getting better, people just get less and less supportive." – Mahala H.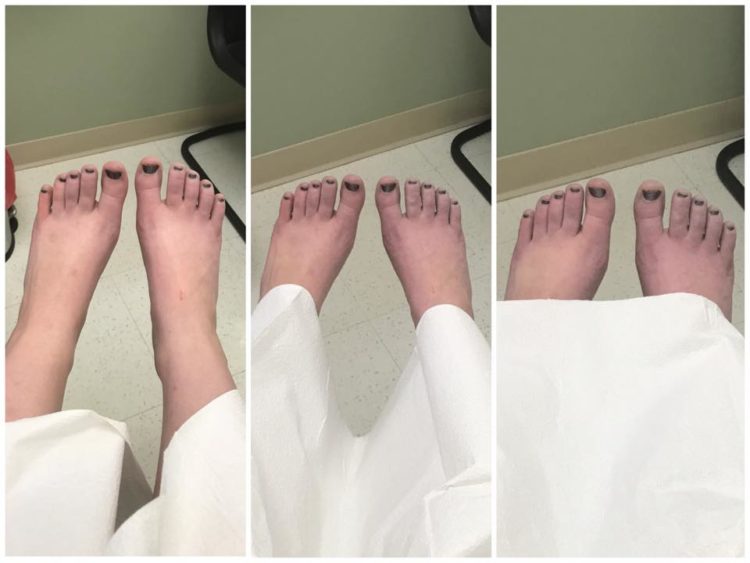 14. "Blood pressure dropped and massive tachycardia. Fell down and crawled into the living room and couldn't get up, so I lay down and waited it out. All because I stood up and did a few minutes of chores along with my caretaker who comes every Friday to help me clean my flat. She brought me pillows and ice packs and a wet wash cloth. I told her how I am at any given time and to please take a picture so I have it documented to show my doctors. Luckily no ER this time, and I was so happy afterwards and wanted to post for awareness. But didn't as I don't want my friends to worry and leave me." – Sabrina S. L.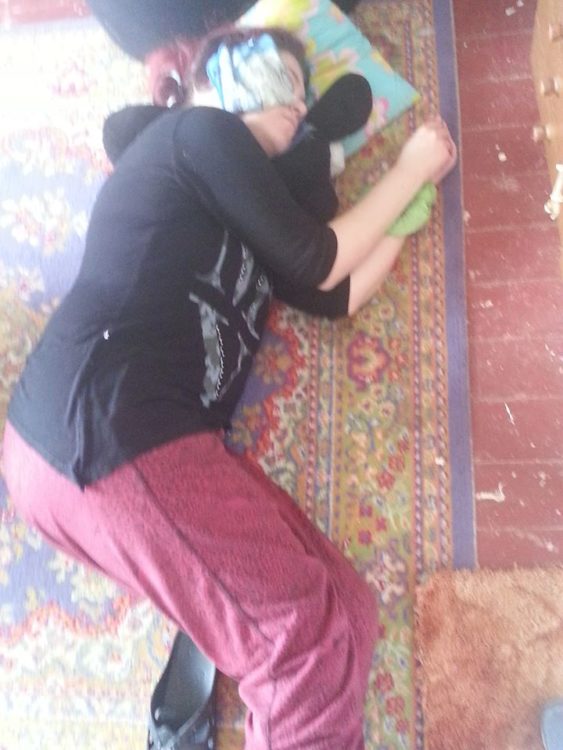 15. "This screenshot of my heart rate fluctuations [is] from a year ago. I was debating about going into the ER because my heart felt like it was beating out of my chest. What strenuous activity brought it on? A hot shower. I wanted to share so people could understand POTS a little better and create some awareness. I did not share because I knew all I would get would be suggestions to [lose weight], take supplement X or go on diet Y. So… I just showed my neurologist and I have been on a beta blocker ever since – so something good did come out of the photo." – Michelle G. V.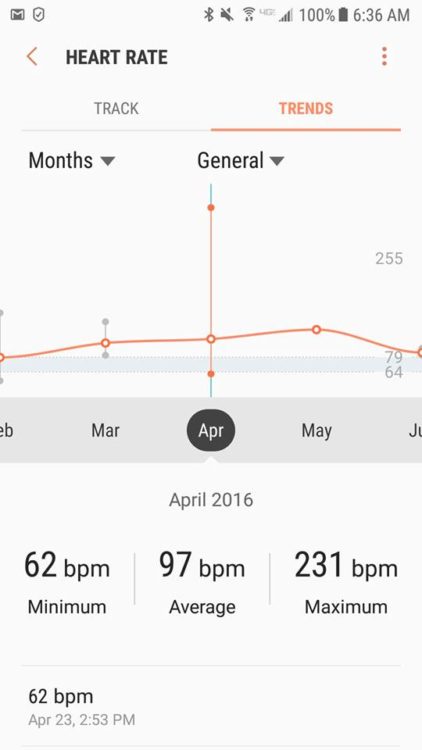 16. "Going about my day as normal, but wearing a Holter monitor hidden beneath my clothes to measure tachycardia. I took this photo for myself but did not post it out of fear of being seen as 'attention-seeking." – Abigail R.