The Importance of Virtual Races for Those With Dysautonomia
---
Virtual races are taking the running community by storm, as it has become a convenient way for racers to compete in a race they would not be able to attend in person. The very "first" type of virtual racing started many years ago before runners had national meets. The participants would mail in their times and a winner would be chosen. However, with the technological advancements that have been made in the last half century, virtual races are becoming more and more popular.
What about the implications to those who are unable to run a traditional 5k? The elderly, the chronically sick and the less-abled? Virtual runs/walks have become a wonderful way for those groups of people to draw awareness to a cause, illness or simply to support someone else. For the purposes of this article, I will be talking about the role of the chronically ill and differently-abled in these virtual walks/runs. They are popping up everywhere and giving hope and encouragement to people with health issues all over.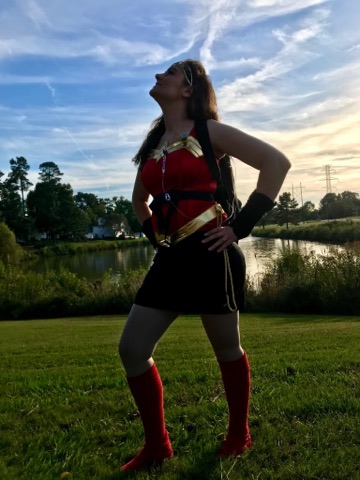 What are they? When I asked my husband (who is an avid runner) if he would like to take part in a virtual 5k with me to help raise awareness for dysautonomia, he gave me an odd look. One, because I do not run. The exertion makes me ill; many of us who have dysautonomia struggle with this issue. Two, he had no idea what a virtual walk was. After a few minutes of me trying to explain it, he then inquired how he was supposed to run with a virtual reality hat on his head. I laughed for a good half hour. I promise you there are no helmets!
A virtual walk/run is a way for a person to complete the distance in their own time. It can be broken up into chunks and done any way you choose. Whether it be walk, run, skip, crawl, roll and dance even! As long as you can get your distance. For many of us who struggle with chronic illnesses, even walking can be a challenge. There are so many awareness walks these days and many of them are for illnesses. But, how do the sick take part? This is a great way to be a part of raising awareness, set goals for yourself and connect with other people who are in the same boat as you.
In case any of you do not know, October was Dysautonomia Awareness Month. Dysautonomia is an umbrella term for a dysfunction of the autonomic nervous system, which is in charge of controlling all the bodily functions we do without thinking. Heart rate, digestion, temperature control, blood pressure, respiratory and pupillary response. So, if you can imagine, most people with a form of dysautonomia struggle with exercise. I know, for myself, I get exertion headaches and get overheated very quickly.
During October each year the Dysautonomia Support Network organizes a "Superhero Virtual 5k." Participants registered and shared their progress on a special Facebook page set up for the walk. It was so beautiful to see the encouragement that was shared daily and to see the excitement of participants hitting their goals. Some even dressed up in superhero costumes and took pictures. I took the time to talk with a few members and grab some quotes on what the walk had done for them and what it meant to reach their goals.
"It inspired me in a way that no matter what situation we are in, being disabled is not going to stop us from setting goals for ourselves! I felt like I was climbing a mountain for a very long time and when I finally reached the top my kids looked up at me and smiled. What a feeling that is hard to describe but I know it made my heart grow very big inside! Being disabled and having an invisible illness will not keep this warrior from achieving my goals. Maybe they will take longer, need help and will be done in a different way, but I will reach them." – Dawn
"This was my first time doing a virtual race. Do you know if there are others you can do at your own pace? It felt good to accomplish something I used to love doing (5k, marathons, triathlons) but at my own pace since I can't do the whole thing in one go." – Tennille
"I decided to do it all in one go because walking is not too challenging for me yet. I know seeing other people put in the effort motivates me to do more." – Hui
"I went to see how far I am from finishing my 5k because I feel like I have walked so little with so many episodes lately. I was stunned to find out I walked a 5k in one day three weeks ago! I had paced laps in my house while talking on the phone! I can do this with many symptoms and I am ready for the next challenge!!" – Melissa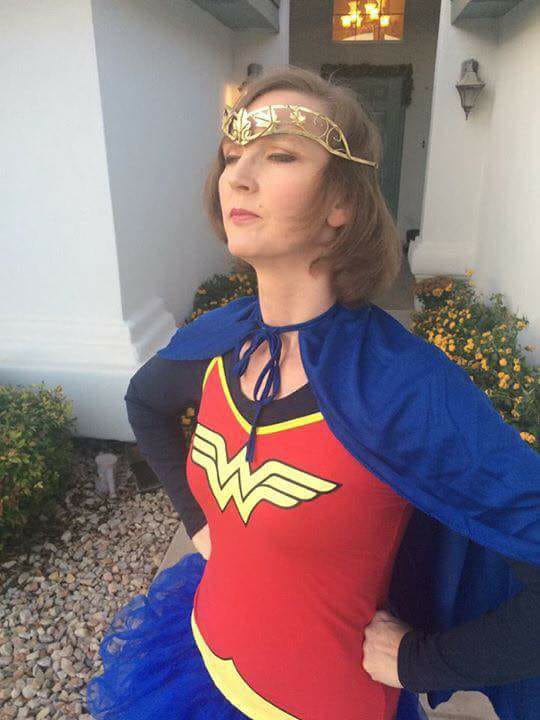 This kind of 5k makes what was previously impossible seem very possible! It not only draws awareness to an illness that does not get a lot of light shed on it, but also boosts confidence, self-esteem and encourages camaraderie. Even though I could not participate this year due to surgical recovery, I enjoyed reading about others' progress and getting to write about it afterwards. I am looking forward to the next one that comes around, so I can set some goals and raise awareness at the same time. All the participants are truly superheroes for fighting this illness daily. Being able to complete a 5k is a huge accomplishment for someone with full use of their body, and for us who struggle with chronic illness, it is most definitely superhero level!!
We want to hear your story. Become a Mighty contributor here.
Originally published: November 8, 2017