From a Few Blog Posts to the 'Today' Show -- How My Story Went Viral
---
The past few weeks have been unbelievably busy for me. To advocate for the dystonia community, I have been sharing my journey via my blog, "Rainy Day Friend," for nearly five years.
In the beginning I thought, "I hope I reach 50 hits at some point." Little did I know I would go on to get nearly 4,000 hits in one day, which would then lead to an interview on the "Today" show. Many of you have asked how this happened.
A couple months ago, The Mighty shared some of my blog posts on its website. Then, to my surprise, a few weeks ago its editors asked if they could interview me and write a feature story about my 30-year misdiagnosis. Of course I said yes, knowing they work closely with bloggers to bring awareness to many of the disabilities out there.
After The Mighty's story went up, I received an email from from The Daily Mail asking to do a story on me as well. A few days after their story was posted, my phone began ringing off the hook. Fast forward a week, and the "Today" show was interviewing my family.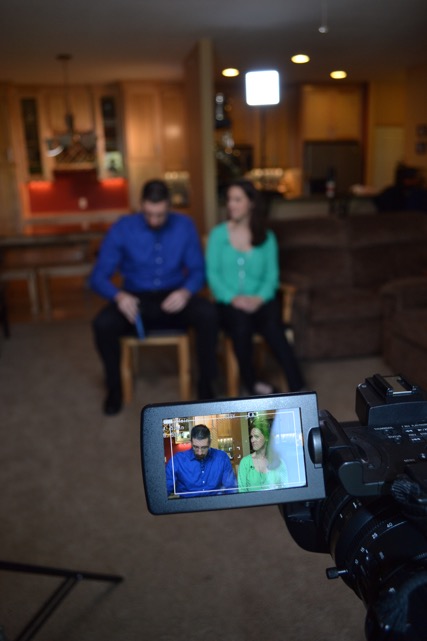 I know all of this is exciting, but it has also been extremely stressful. My dopa-responsive dystonia requires me to get plenty of sleep and exercise as well as keep my stress levels low in order to keep my symptoms at bay.
This has been a challenge these past few weeks.
I've had to rest more, stretch more and remind myself to ask others for help. Even with the extra effort, my balance has been off and I've noticed more tremors in my hands and cramping in my muscles. Also, my walk hasn't been as smooth and I drop more items than usual.
With all that said, I am still grateful for this wonderful opportunity to tell my story and raise awareness. I couldn't do it without the support from my amazing husband, Steve. There's no way I could have done this without him.
I must give a heartfelt thank you to The Mighty and The Daily Mail for taking interest in my story so I can have the privilege of helping others. I am incredibly blessed knowing that by sharing my journey, many people will learn more about dopa-responsive dystonia and potentially speak to their physician about their diagnosis.
Jean's story aired on the "Today" show on Thursday, May 7. Check out the video below.
Read Jean Abbot's story on The Mighty here. Visit her Facebook page or website for more information.
Want to celebrate the human spirit? Like us on Facebook.
And sign up for what we hope will be your favorite thing to read at night.
Originally published: May 7, 2015