What Harry Potter Had to Do With My Recovery From an Eating Disorder
---
In 2010, I went to Overeater's Anonymous (Anorexia/Bulimia) meeting in New York City. It was in a large room — fluorescent lighting, bare walls, uncomfortable plastic chairs arranged in a circle. There were more than 30 people in the room.
And as we went around and shared, "recovered" anorexics and bulimics spoke about their struggles, their relapses, and the fact that, even in recovery, this horrible disease would plague them every day for the rest of their lives.
I left and called my mom, hysterical.
If this was my fate — poor lighting, uncomfortable chairs, and daily struggle — then f*ck it. Count me out.
Recovery felt like a lot of work for nothing. Why get better if nothing gets better?
I was in an unfortunate state of mind when I went to that OA meeting so many years ago. I was deep in the thick of my depression, and I was very much locked in a dangerous embrace with ED as we danced toward the abyss…
But after I left NYC, got my job at Apple, and slowly began the long road toward discovery, things shifted, and I realized that, while I may always bear the scar from this emotional wound, a scar that sometimes causes a hot flash of pain when the right trigger is hit… this doesn't make me broken.
You know what it makes me?
THE BOY WHO LIVED.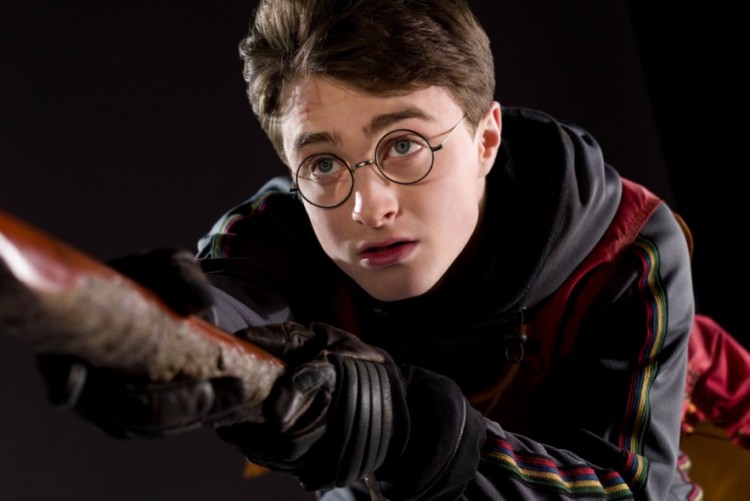 Yes, I'm about to reveal my inner nerd big time, but stay with me here:
Unless you've been living under a rock, you are probably at least remotely familiar with Harry Potter, and his unmistakable scar that sits right in the middle of his forehead.
This scar is a reminder that Harry lived when he should have died. It is a scar that ties him to the evil that would have killed him. It is a scar that burns and gives him flashes of crippling pain when the evil begins to flare up once again.
It is healed, and it is not healed. He is free from his would-be killer, and yet he is still at its mercy. He lives a good life, but it is not without its reminder of pain.
Harry Potter is not a victim; he is a hero. He is a hero who overcomes not because he has no pain, but in spite of it. He is the boy who lived — and lived, and lived. How many times should he have been killed in the course of that series? How many times did Voldemort try to take him out?
And yet. He lived.
And so did you.
Eating disorders are deadly. 60 to 70 percent of anorexics relapse. Between 5 and 20 percent might die because of complications relating to anorexia.
But you lived. You're still living. Yeah, you have a scar, and yeah, it hurts sometimes. There are days when the blinding white pain of weight restoration overtakes you, and you can barely breathe. There are days when all you want to do is purge (exercise or otherwise), when the compulsion to overeat or restrict is the only thing you can think about. There are days when the weight of having to be okay is so heavy that you feel like it may crush your bones.
But you lived.
You have been poisoned. You have been cursed.
But you lived.
How f*cking miraculous is that?
You are a triumph. A miracle. Your scar is just a reminder of that miracle. You've beaten death, even if you don't think you ever really got that close. The pain is a blessing, a reminder that we're all living on borrowed time.
It is horrible that you have to hurt. It is unfair that you will always bear this scar.
But.
It means that you are the hero of the story. It means that you don't have to give in to the evil. It means that you are the boy who lived.
So go live.
This post originally appeared on In My Skinny Genes.
The Mighty is asking its readers the following: Describe the moment someone changed the way you think about disability and/or disease. If you'd like to participate, please send a blog post to community@themighty.com. Please include a photo for the piece, a photo of yourself and 1-2 sentence bio.
Want to end the stigma around mental illness? Like us on Facebook.
And sign up for what we hope will be your favorite thing to read at night.
Photo source: Harry Potter Wiki
Originally published: April 10, 2015