13 Public Figures Who Live With Ehlers-Danlos Syndrome
---
Editor's Note
Join The Bendy Bunch, a group for Mighties who understand what it's like to live with flexible joints and more.
Article updated October 10, 2019.
It can be hard to raise awareness for a condition that is considered rare. When a celebrity or public figure speaks out about their experience living with a rare condition it can bring some much-needed publicity to the disease. Though not everyone's experience of living with chronic illness will be the same, these 12 public figures are bringing attention to Ehlers-Danlos syndrome.
• What is Ehlers-Danlos Syndrome?
• What Are Common Ehlers-Danlos Syndrome Symptoms?
Ehlers-Danlos syndrome, also known as EDS, is a group of connective tissue disorders, most commonly affecting the joints or skin. Symptoms can include stretchy skin, joint dislocations, chronic pain, digestive issues and fatigue.
There are 13 different types of Ehlers-Danlos syndrome, all of which are considered rare. The most common is the hypermobile type (hEDS), which is thought to affect at least 1 out of every 5,000 people. Because EDS is rare, it difficult to find others who understand what it's like to live with the condition.
The following public figures have shared what it's like to live with Ehlers-Danlos syndrome, from to ups and the downs to the symptoms they've experienced.
1. Jameela Jamil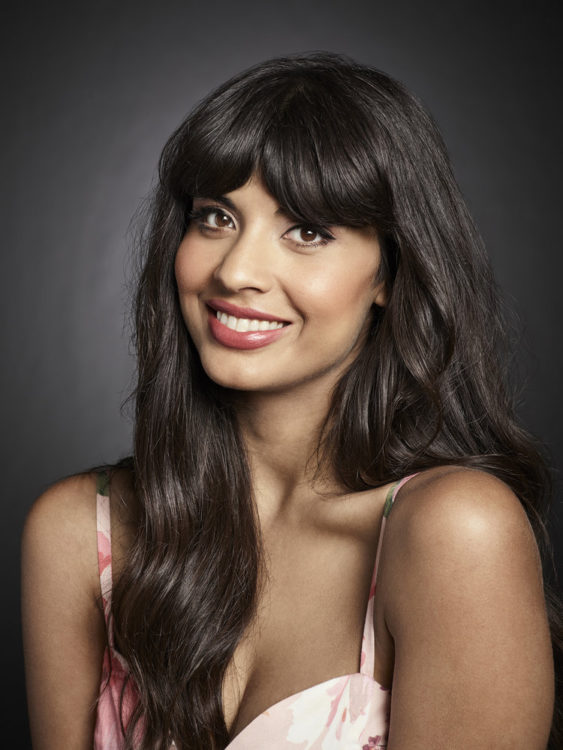 Jameela Jamil is an actress best known for her work on "The Good Place." She speaks candidly about weight, diet culture and health. The actress also has a history of polycystic ovary syndrome, also known as PCOS.
Jamil posted a video in Feb. 2019 on Instagram, stretching her cheeks while saying, "I'm fine." A follower asked if this meant she officially had Ehlers-Danlos syndrome. Jamil responded and simply said, "indeed," confirming that she lives with EDS.
2. Yvie Oddly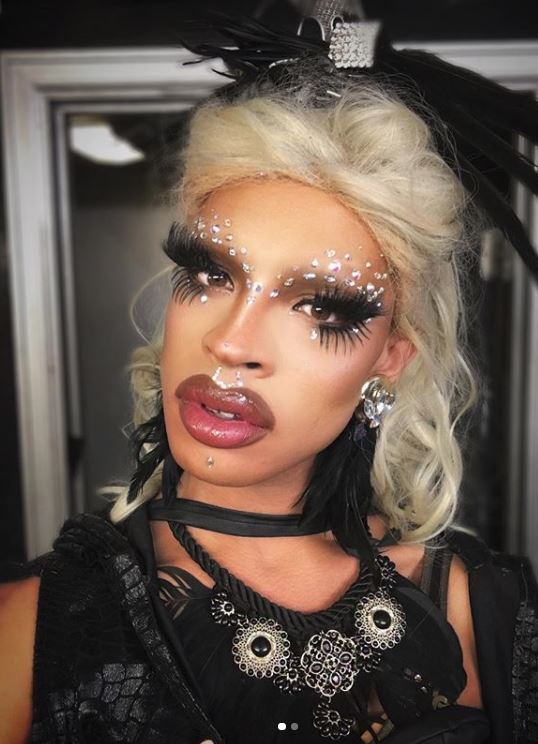 Yvie Oddly found fame on season 11 of "RuPaul's Drag Race." She is known on the show for being unconventional, as well as "odd," hence her name. It was on the show that Oddly revealed she has Ehlers-Danlos syndrome.
During a choreography segment of the show, Oddly explained why she was concerned about certain aspects of a routine due to her EDS. "I'm just a little worried about hitting my knees 'cause they come out of place a lot," she said, adding that EDS wasn't going to hold her back from anything.
3. Lena Dunham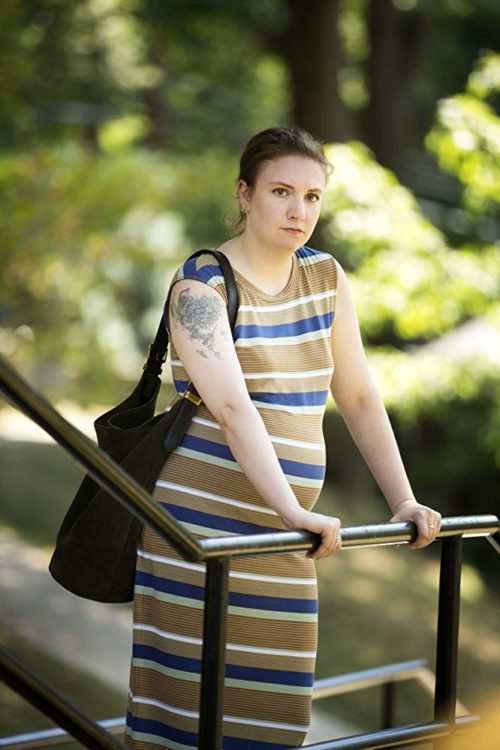 Lena Dunham has been incredibly open about her health in recent years. The actress has several illnesses including fibromyalgia and endometriosis.
In an essay for the New York Times, Dunham wrote about being diagnosed with EDS. "While my hesitation to play with others isn't likely a symptom of anything but a bad attitude, a specialist told me I had been living with Ehlers-Danlos syndrome, of the hypermobile variety, a genetic disorder that can lead to widespread physical pain," she said.
4. Allysa Seely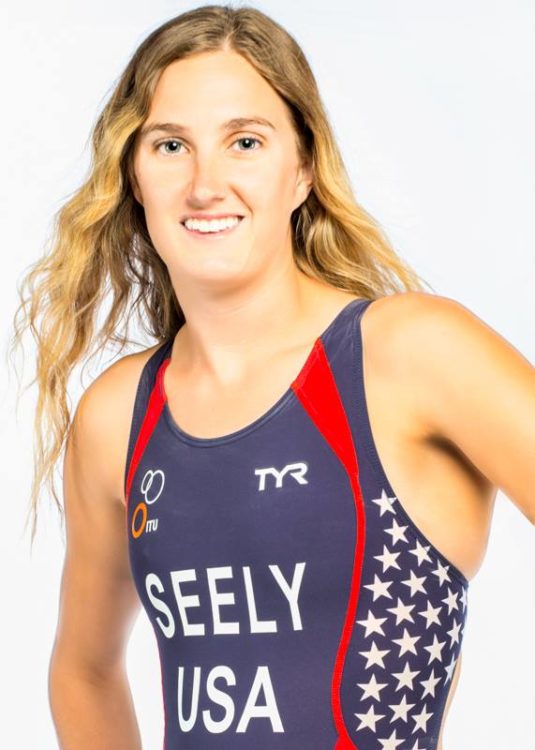 Alyssa Seely is an American para-triathlete who won a gold medal in the PT2 women's triathlon at the 2016 Summer Paralympics. After being diagnosed with Chiari II malformation, basilar invagination and Ehlers-Danlos syndrome in 2010, Seely went through some major medical complications that included having her left leg amputated.
Seely was determined to keep competing despite her health challenges. "People of all different abilities can compete at the highest level of sport," she wrote for ESPNW. "You don't need to have two legs or two arms. I want to help promote that."
5. 
Cherylee Houston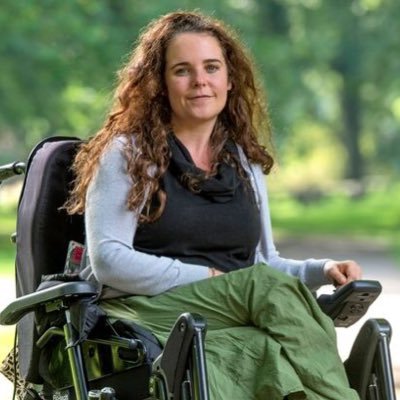 Cherylee Houston is an actress known for her work on the television series, "Coronation Street." She was 23-years-old when she was officially diagnosed with Ehlers-Danlos syndrome. She began using a wheelchair after her diagnosis.
"I am continually in pain," Houston said on "The Agony and the Ecstasy," a BBC Radio 4 show, in regards to her EDS. "Yet there's something about acting that enables me to break through my pain levels."
6. Madeline Dyer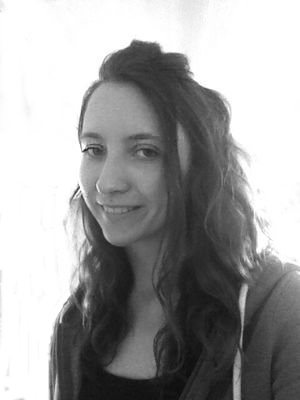 Madeline Dyer is a fantasy and science-fiction writer based in the U.K. Dyer posted a thread on her Twitter page about living with Ehlers-Danlos syndrome in Aug. 2018 after a grocery store clerk did not believe her chronic illness was real.
When discussing what happened with The Mighty, Dyer said, "Several times, I've heard myself referred to as 'the sick girl,' but there is so much more to me than that — I'm a writer, artist, reader, with hopes and dreams. I just happen to have chronic illnesses as well…"
7. Russell Kane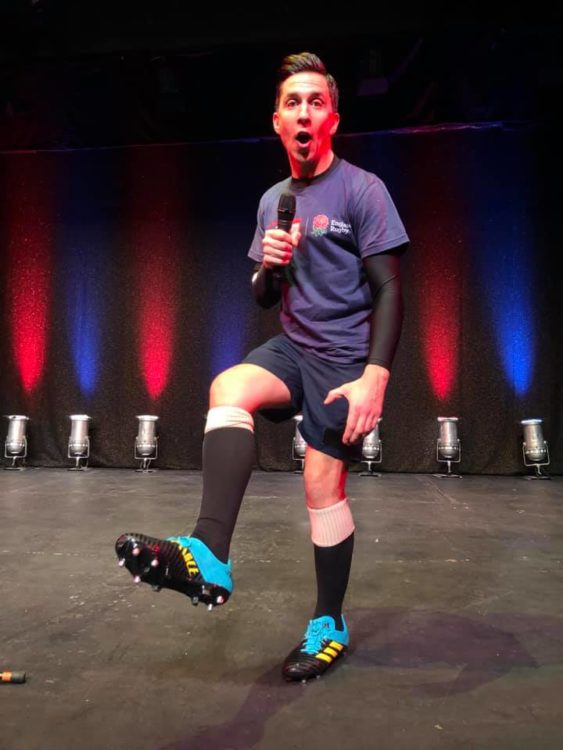 Russell Kane is a writer, actor and comedian who is known around the U.K. He goes on tour with his act and has been on reality television shows including "I'm a Celebrity, Get Me Out of Here! NOW!"
Kane wrote in a Twitter post that he had to prove his EDS diagnosis by being acrobatic in front of people because no one believed him. "The staff at @StuartPhillips seemed unconvinced I have Ehlers-Danlos syndrome," he said in his tweet. "I did a cartwheel and showed off my flat feet and everything."
8. Mikaila Delgado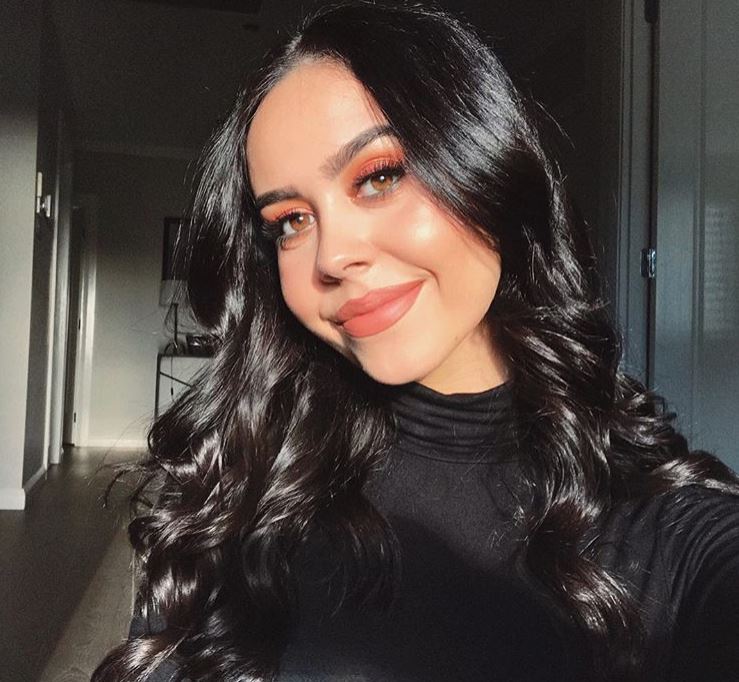 Mikaila Delgado is the lead singer of Yours Truly, a pop-punk band based out of Australia. The band has a song based on Delgado's experience with EDS called "I Can't Feel."
"I'm so proud of this song; I wrote it at a time where I felt helpless about my health and that I'd never be able to get on with my life how I wanted to," she said on her Instagram. "I'm really hoping that anyone who is going through something tough in their lives feels something from it."
9. Enedina Stanger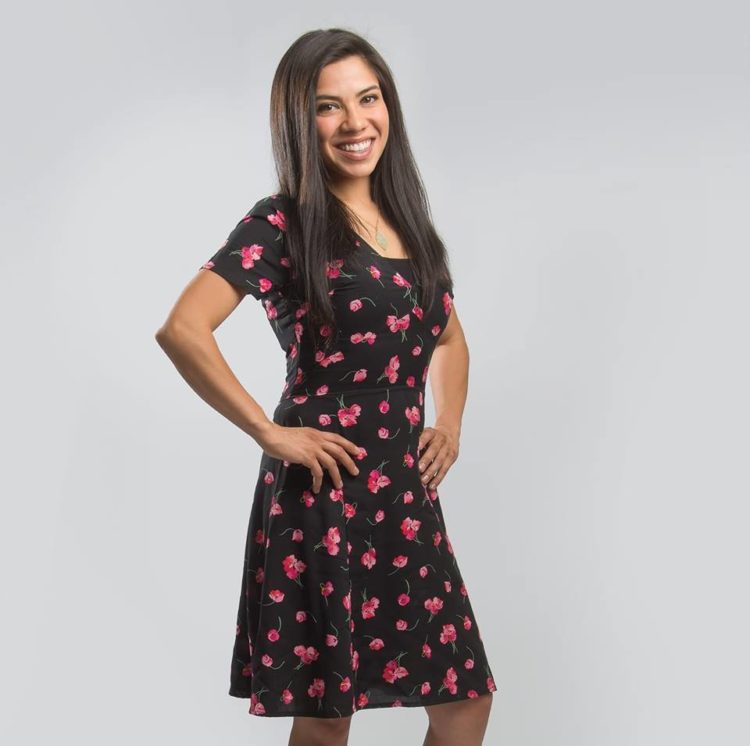 Enedina Stanger competed on "American Ninja Warrior" in the summer of 2018. Her husband, Michael, had competed on the show in 2015 and 2017. Stanger used a wheelchair when she was on the show supporting her husband the first time. Stanger said she was able to stop using her wheelchair and compete due to a combination of diet, exercise and cannabis.
"Ehlers-Danlos Syndrome and 'American Ninja Warrior' have provided me the opportunity to see the lord take the weakest things and make them strong," Stanger said in a promo video for the show. Although she didn't make it through the first obstacle course, her story resonated with fans everywhere.
10. Julian Van Horne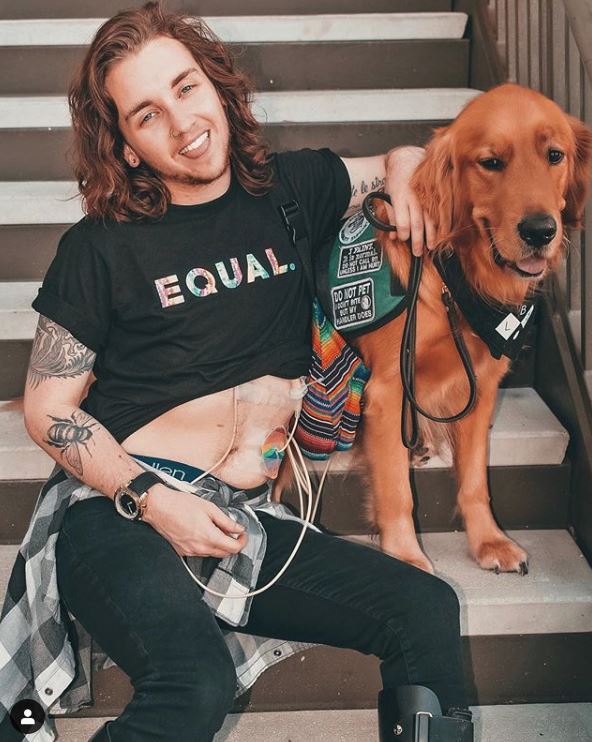 Julian Van Horne is a blogger who lives with Ehlers-Danlos syndrome. He is currently starting a business that creates disability-inclusive products and is an Instagram influencer with almost 12,000 followers.
In an Instagram post, Van Horne discussed what feels like to live with EDS. "One day I'm fine and the next day I'm not," he said. "I've gone through periods of time where I can't walk at all. I've gone through times where I couldn't move the entire left side of my body, even my face. I've had to relearn how to walk multiple times."
11. Vanessa Wallace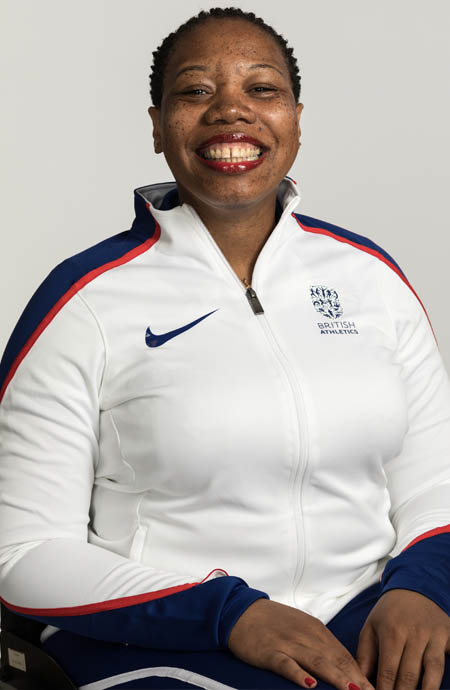 Vanessa Wallace is a para-athlete from England who regularly competes in shot put. She won gold at the World Para Athletics European Championship in 2018.
After working hard to win in 2018, she said she couldn't even believe it. "I don't even know what words can sum this up," she said. "It's amazing, that is the best way to put it."
12. Sara Geurts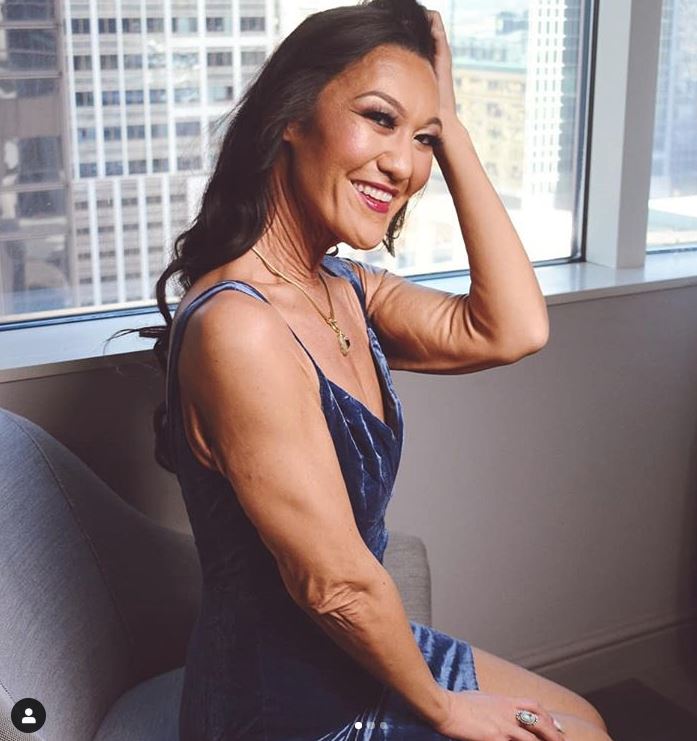 Sara Geurts is a model and Instagram influencer who lives with Ehlers-Danlos syndrome.
"My Ehlers Danlos Syndrome these weeks have been a lot," she wrote in an Instagram post to her partner. "Three doctors visits, two misdiagnosis and six prescriptions (which are all new and five of which I'm currently taking). It's a lot for anyone… and you've been with me now, and through it all and I just wanted to say, thank you and that I love you."
13. Sia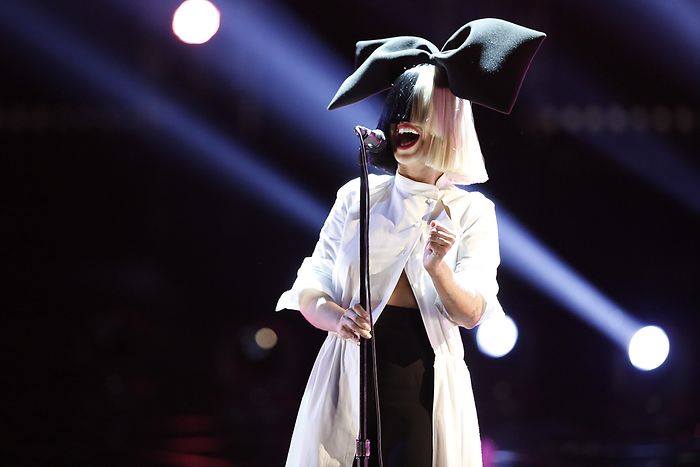 Sia is a singer-songwriter best known for her songs, "Chandelier" and "Elastic Heart." She revealed on Twitter that she has Ehlers-Danlos syndrome.
"Hey, I'm suffering with chronic pain, a neurological disease, ehlers danlos and I just wanted to say to those of you suffering from pain, whether physical or emotional, I love you, keep going," Sia wrote on Twitter. "Life is fucking hard. Pain is demoralizing, and you're not alone."
If you are struggling to find others who understand EDS and know what you are going through, join The Mighty's Ehlers-Danlos community and check out the stories below:
Originally published: April 26, 2019