15 Photos of 'Embarrassing' Symptoms of Ehlers-Danlos Syndrome We Don't Talk About
---
Article updated September 5, 2019.
The symptoms and co-morbidities that accompany Ehlers-Danlos syndrome can create challenges all over your body, in ways that the people around you may not understand. Your friends, acquaintances and strangers you encounter may not have heard of connective tissue disorders like EDS or realize it is to blame for health challenges you're going through, so when you have to deal with things like dislocated joints, scarring or brain fog, you might feel a bit embarrassed at times.
It's definitely OK to not feel embarrassed about your EDS symptoms — you should never feel like you have to be ashamed of your body. But if you do, know that you're not alone in your feelings, and you have a whole community who gets it. To support others in the EDS community who might be feeling alone with their symptoms, and to encourage greater understanding and awareness of the different ways EDS can manifest, we asked our Mighty EDS community to share a photo of an "embarrassing" aspect of their EDS that isn't talked about often. You're all warriors for getting through the challenges of EDS.
Here's what our community shared with us:
1. "Me laying on the floor after a shower, even though I use a shower chair. I have dysautonomia as a comorbidity to my hEDS. I end up having to lay down after all my showers due to my pain and dysautonomia. As a 15-year-old, not being able to even take a 15-minute shower without being knocked on my butt for hours afterwards is one of my more embarrassing side effects." — Rebekah B.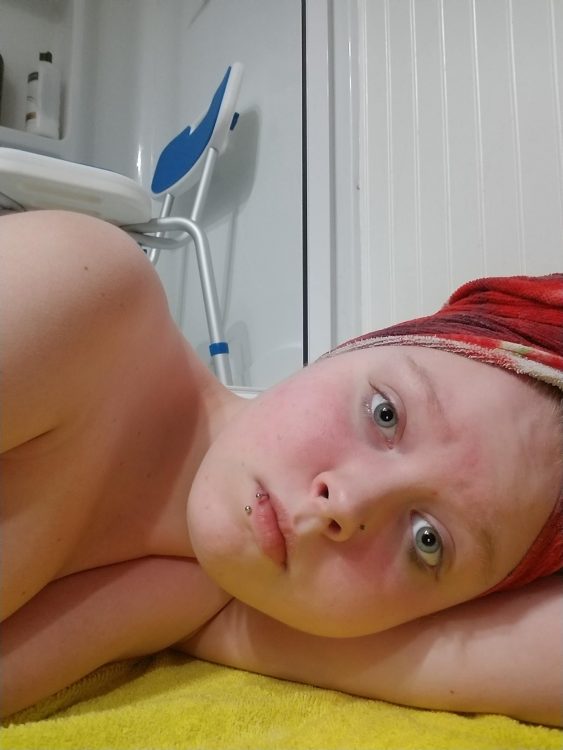 2. "When wedding photos become, 'Ew what's wrong with your arm?!'" — Emily C.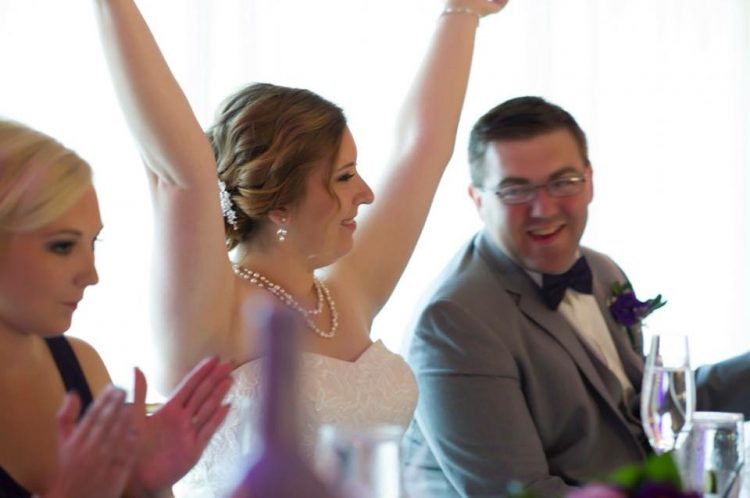 3. "When you spend around seven hours in the fat burn level because you have postural orthostatic tachycardia syndrome (POTS), too, and it likes to act up." — Samantha N.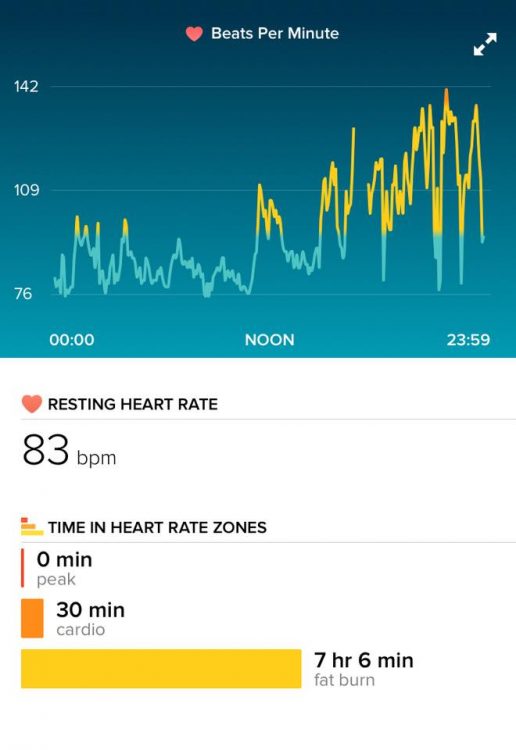 4. "The scarring, my body can never make a nice, pretty scar. They never fade. They stretch. The tear open and leave lumps and bumps." — Hailey R.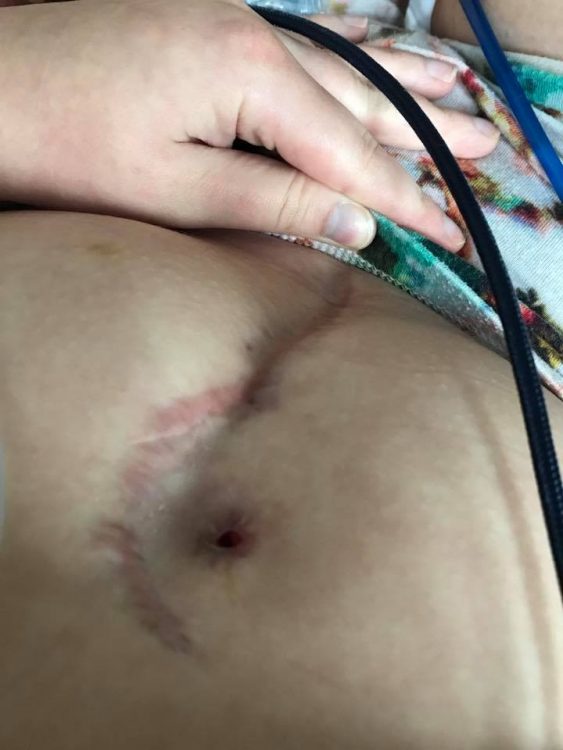 5. "Bruises… I've had this one for two weeks from getting blood drawn (with a butterfly needle). People always assume that I'm either anemic, getting abused or am super clumsy. No people, it's EDS." — Michelle D.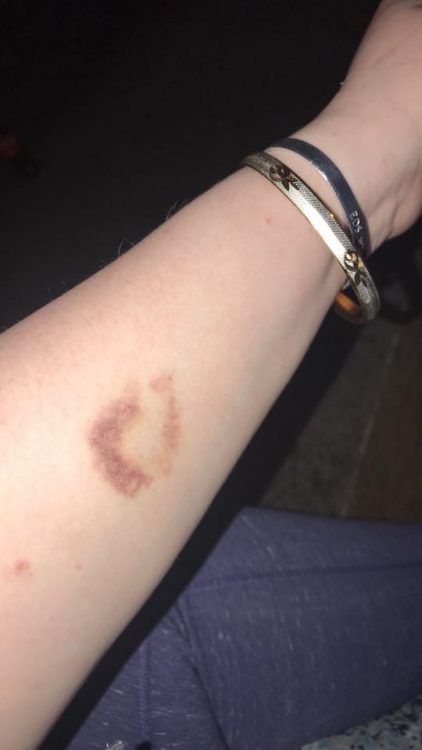 6. "My head is fused to my neck. I have trouble turning to look at people who are not directly in front of me to talk to them." — Megan M.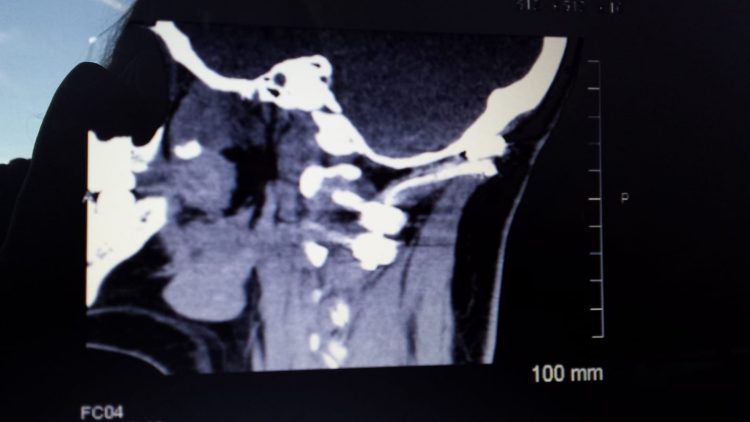 7. "My coordination is terrible, and as a consequence my handwriting looks like a third grader's." — Kevin P.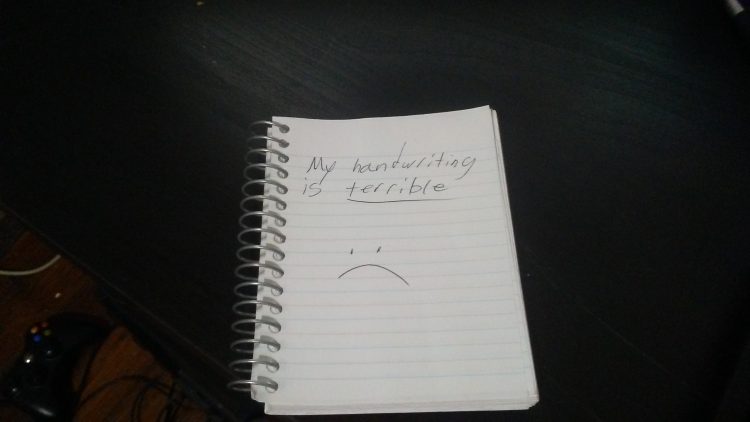 8. "I feel embarrassed every time I'm asked [interrogated] about my feeding tube and when I'm going to 'get better.' It's a daily occurrence anymore and is rather embarrassing. I have my tube because of EDS and comorbid diseases like gastroparesis. Another embarrassing thing is brain fog. Not being able to remember simple tasks or directions can make me feel incompetent and embarrassed." — Marissa G.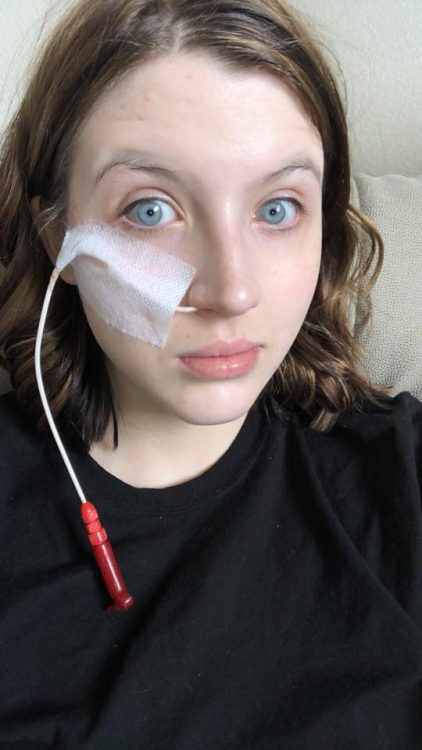 9. "My mast cell activation syndrome (MCAS) causes a disorder called red ear syndrome. It causes my ears to flush bright red, and then it travels down to my cheeks and my neck. It's always super embarrassing because anytime it happens, someone always points it out, and the embarrassment that hits me makes me just want to hide." — Saylor A.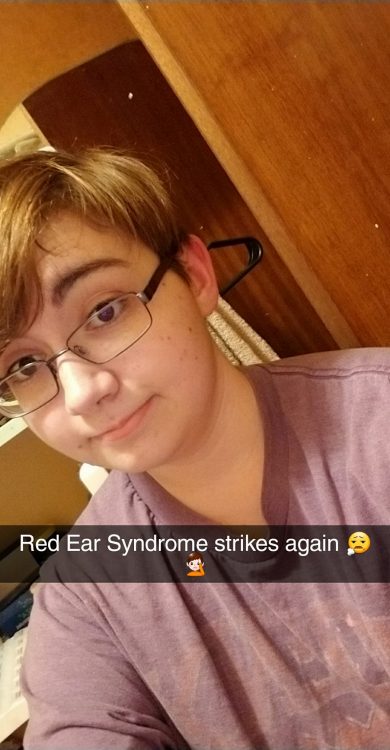 10. "I'm 18 and can't go anywhere without my sister (she's also my carer) as I don't have the strength to push my wheelchair and I'm at extreme risk to joint dislocations when I do, I don't have a social life and can't be independent… Even though I'm an adult I want to get an electric wheelchair but the NHS said no and I can't afford one. Saving saving saving." — Bekah Rose T.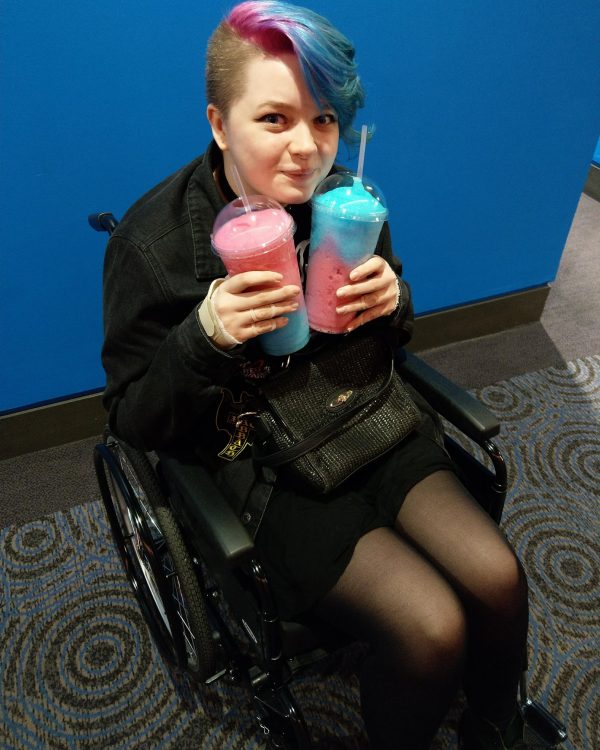 11. "I have great pain in my lower pelvic region, brought on by who knows what – GI issues, hormonal exacerbations, bladder issues… it's an ongoing thing to figure out, and will probably amount to, 'You have EDS, sorry we don't know how to help,' as most things do. As well as bad hips (operated on three times). But warmth really helps my pain, so I spend a lot of time with a microwave beanie stuffed down the front of my pants. Basically looks really weird. Or like I have permanent period pain. But my partner and I laugh about it. So I decided to up the humor level and got a dog beanie whose arms stick out to hold him in place. Oh and that's his legs down mine — not anything else!" — Sophie C.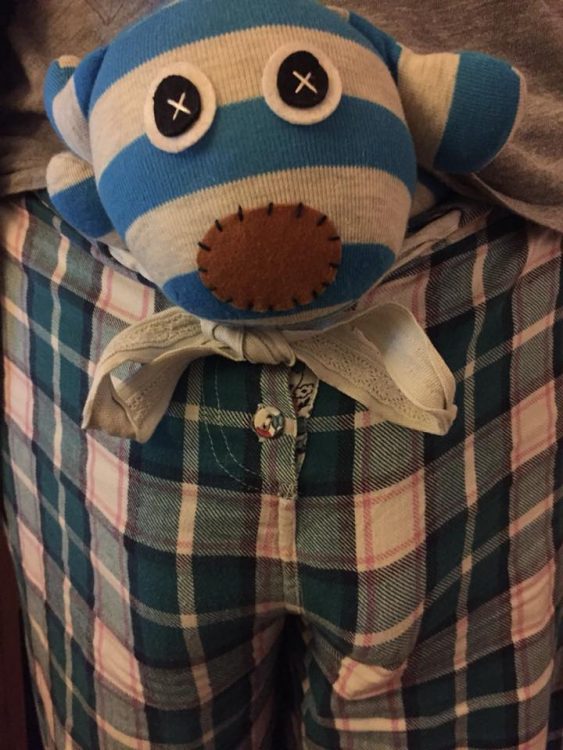 12. "Admitting to yourself and others you can't even sleep with your husband anymore as it's hard enough alone." — Victoria P.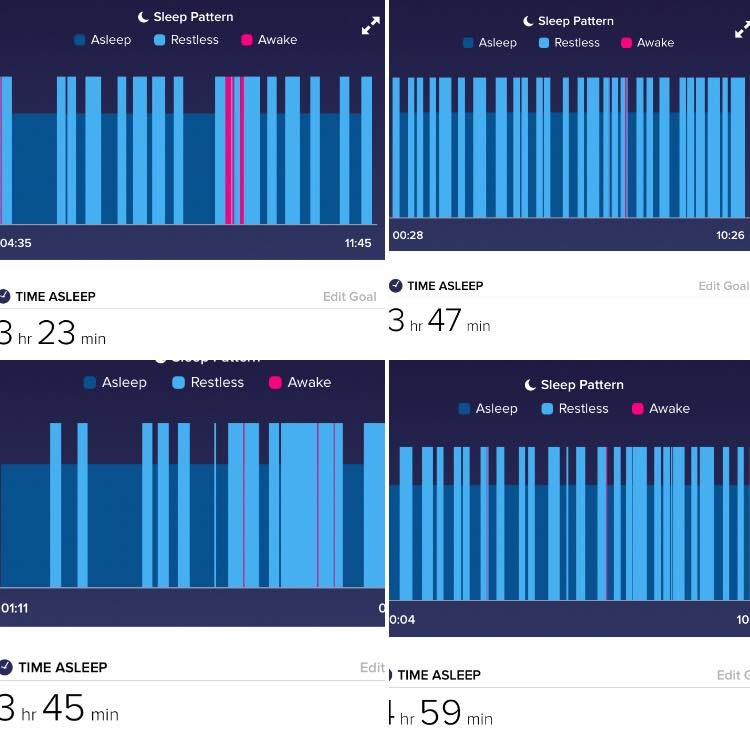 13. "Having to wear knee braces almost 24/7 at the age of 18 and aids to help me walk at times. Feel like I miss out on being a young adult and partying, being with friends, etc. The embarrassing part is being unable to walk up stairs despite looking the picture of health." — Martine H.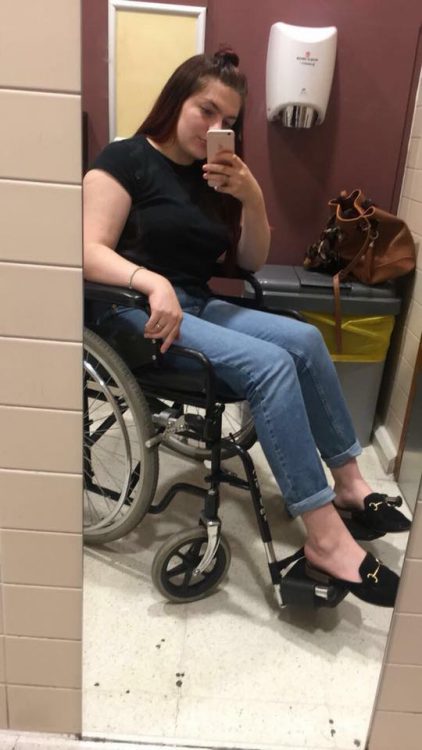 14. "Needing a catheter because EDS has made my bladder barely functional." — Janina L.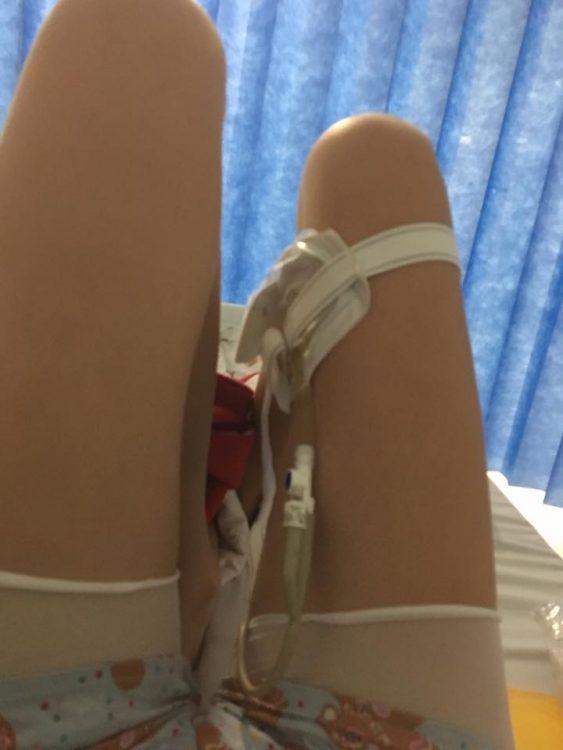 15. "Constantly going through medical tests to figure out what is going on and if it can be helped. Currently my heart is being monitored. Also, not many people understand what EDS is. I am constantly being told in college that EDS is fake and that I'm making things up because I'm 'lazy.' It's embarrassing to have to validate something you have no control over." — Melissa S.