20 Products People With Ehlers-Danlos Syndrome Swear By
---
Editor's Note
We hope the products below, all recommended by our Mighty community members, help you or a loved one in your health journeys. Just so you know, The Mighty may collect a share of sales from the Amazon links on this page. Prices and product availability are accurate as of update on June 19, 2020.
Editor's note: The following piece should not be taken as medical advice. Any medical information included is based on a personal experience. For questions or concerns regarding health, please consult a doctor or medical professional.
When you struggle with pain, fatigue and subluxations/dislocations of the Ehlers-Danlos syndromes (EDS) on a daily basis, it can quickly become frustrating and exhausting. EDS is a group of connective tissue disorders, and since connective tissue is so prevalent in the body, EDS can affect a number of bodily systems, causing widespread discomfort and health issues. While there are a variety of treatments that can help with the symptoms, every person with Ehlers-Danlos is different and will often have to go through many processes of trial and error to find which options work best for them.
Although there is likely no single item that will totally alleviate your EDS symptoms, many of those in the chronic illness community have found some products (or a combination of products) that help them push through even their toughest flare days.
To help you find some relief from your symptoms, we asked our Mighty community to share products they swear by that help manage their Ehlers-Danlos syndrome. Here are their recommendations.
1. Bodyprox Braces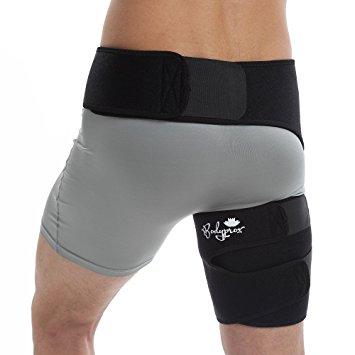 Bodyprox offers braces that support different parts of your body and help to relieve pain.
Ashley Boren told us, "The Bodyprox hip brace keeps my hip from subluxating or dislocating when I wear it. It's great for support when I have to stand or walk for longer than usual."
Buy the groin wrap above for $17.97 from Bodyprox.
2. Biofreeze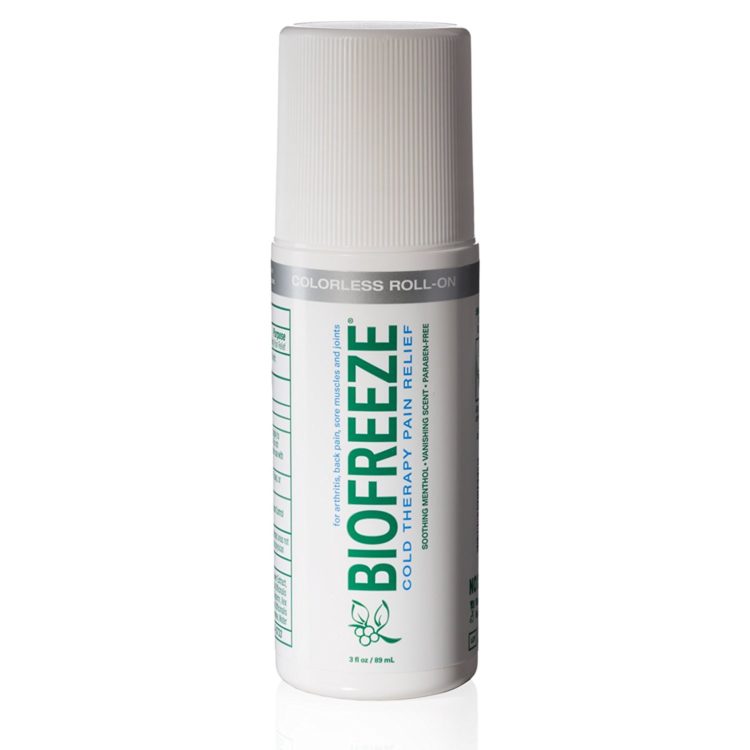 Biofreeze is a topical analgesic containing menthol, which is both cooling and pain-relieving for sore muscles and joints.
Sydney Davis wrote, "[I use] Biofreeze on pretty much everything! It works wonders!"
Buy the roll-on gel above (pack of 2) for $18.95 from Amazon.
3. BackJoy SitSmart Seat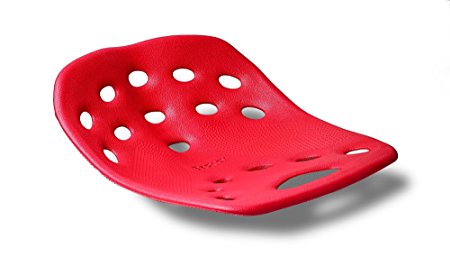 BackJoy offers several types of products (including seats, pillows and massage devices) that can help improve posture and relieve back pain from Ehlers-Danlos syndrome.
"I can't live without my BackJoy seat," said Jaymie Hoffman. "It helps keep the pelvis in a neutral position."
Buy the seat above for $39.99 from Amazon.
4. U-Shaped Pregnancy Pillow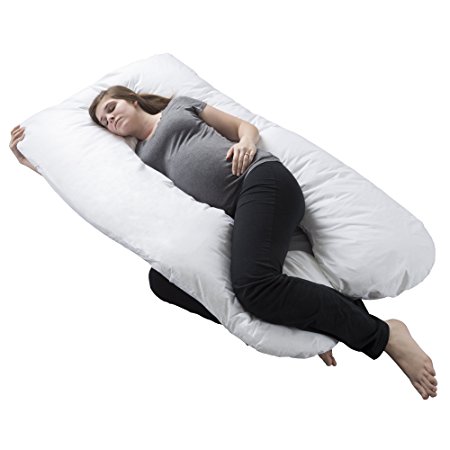 A contoured, U-shaped pillow can provide full-body support to those who struggle with pain and dislocations while sleeping.
Alexandria Mordovanakis wrote, "Sleeping with hypermobility is a huge challenge and this pillow [featured above] is incredibly helpful for preventing my ribs and hips from subluxating while I sleep."
"My U-shaped pregnancy pillow! Changed my life! They are a little pricey but so worth it!" added Marissa Ruby Hammond.
Buy the pillow above for $39.99 from Amazon.
5. Epsom Salt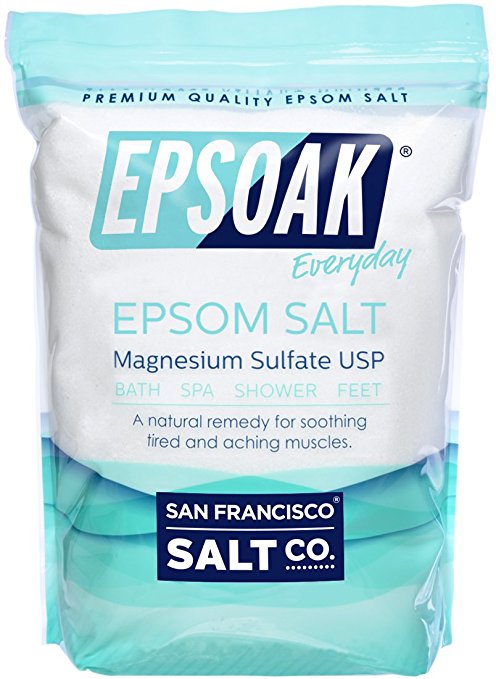 Epsom salt has a number of health benefits, including soothing muscle pain and reducing swelling. Try adding some to a warm bath and give your body time to soak and relax.
Cathy Imler told us, "Epsom salts for aches and pains. Sometimes I will use it on my hair if I have a bad migraine and it helps. Plus it's great to soak in."
Buy the epsom salt above for $26.99 from Amazon.
6. RockTape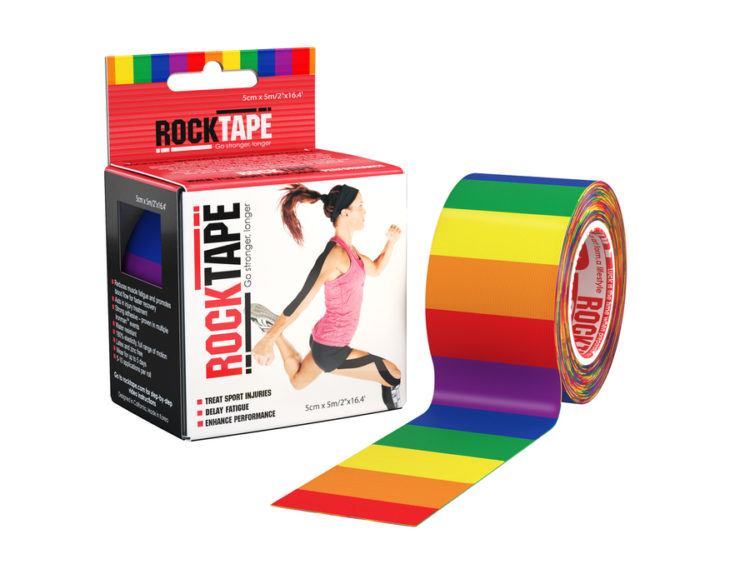 This kinesiology tape lifts the skin away from the muscles to allow for decompression in the area, which can reduce swelling and pain.
Lara Compton recommended, "RockTape in rainbow… And Cavilon cream to go underneath to stop the blistering!"
Buy the tape above for $18.20 from Amazon.
7. Arnicare Gel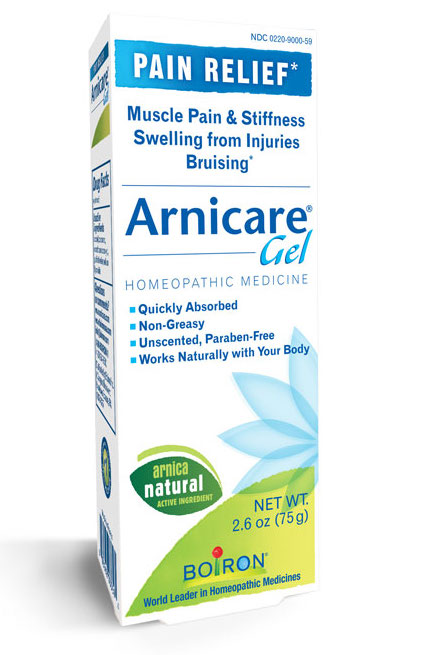 If EDS causes you to bruise easily, this gel may help reduce the pain, discoloration and swelling of the area.
Amanda Brockman wrote, "Helps the bruising heal quicker and look less severe. Also helps tissue and muscle soreness."
Buy the gel above for $12.60 from Amazon.
8. Compression Sleeves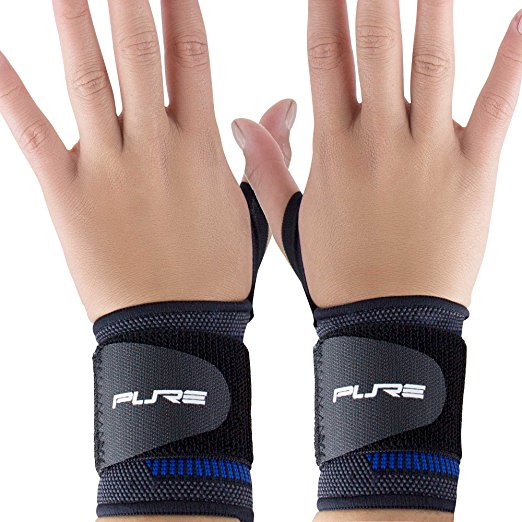 Compression sleeves can be used on your arms or legs to increase blood flow and help your muscles recover more quickly after injury or overexertion.
Jessica Santacrose said she likes to use compression sleeves, especially for her wrists.
Buy the sleeves above for $12.97 from Amazon.
9. TENS Machine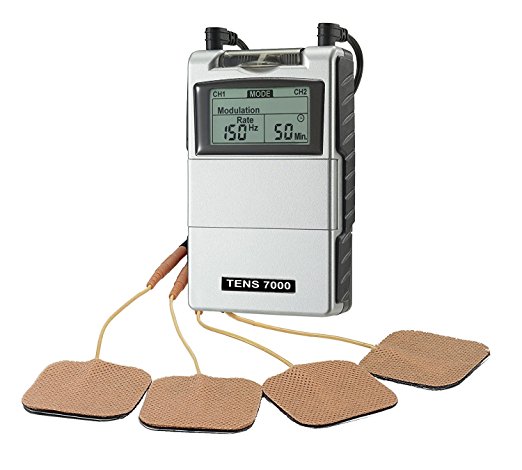 A TENS machine uses small electric currents to help relieve any pain and soreness you may have in your muscles due to EDS.
"I have a wireless one so I have it on my hips all the time underneath my jeans, then when I need it I just press a button on the remote. Only form of pain relief I can find that truly helps," said Leah Rachel.
Buy the machine above for $28.99 from Amazon.
10. CBD Lotions and Oils

CBD topicals, such as lotions or oils, are infused with cannabis that, when absorbed through the skin, can help with pain, soreness and inflammation (check if CBD oil derived from marijuana is legal in your state).
Tera Skeoch told us, "[I use] medical marijuana or CBD oil for the pain that comes with subluxations and dislocations. Only thing that really helps my pain."
CBD oil derived from hemp is legal in all 50 states. Buy the hemp lotion above for $20 from Amazon.
11. Cabeau Evolution Pillow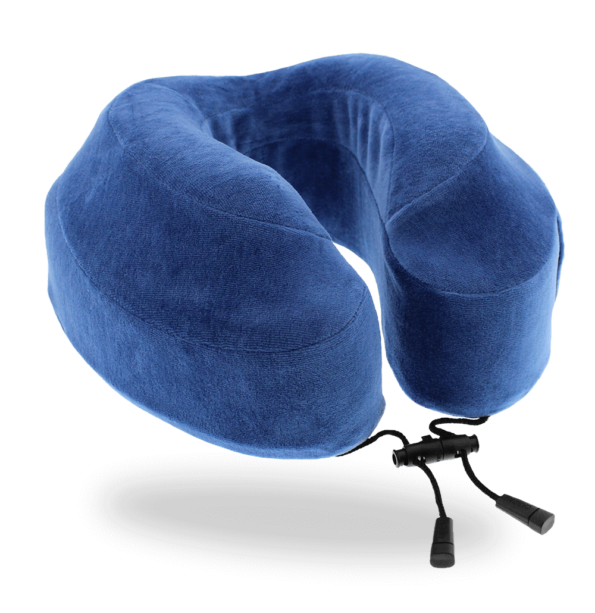 The Cabeau neck pillow is made with memory foam and offers 360 degree support for your head and neck, whether you're traveling or just need some extra support in bed at night.
Jill DeVol recommended, "My Cabeau brand memory foam neck support pillow. It's more supportive than a soft cervical collar and more comfortable."
Dylan Hayden-Jones added, "Memory foam neck pillow to sleep with! Keeps my neck comfortable and in place. Lessens the pain I have to sleep with."
Buy the neck pillow above for $19.99 from Amazon.
12. Tiger Balm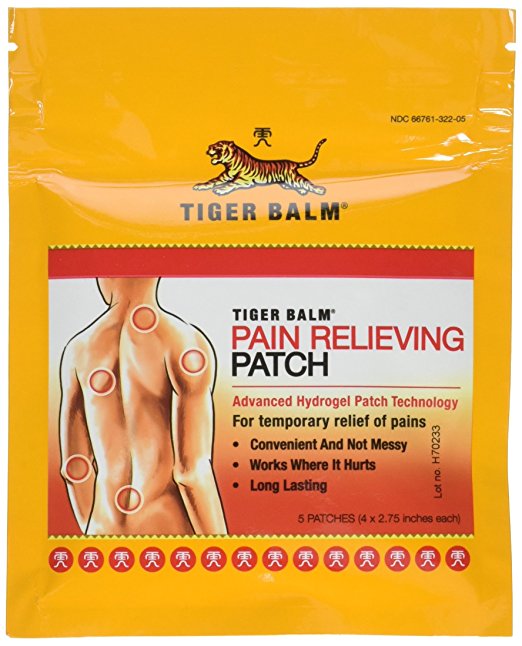 Tiger Balm contains a blend of herbal ingredients that can help reduce joint and muscle pain. They offer ointments, rubs and pain relief patches.
"Tiger Balm patches!" said Kelly Scott. "They're affordable, come in a resealable package, and the adhesive is super gentle so it doesn't tear my skin or give me blisters when it's time to take them off."
Amber Roth said, "Not only does it help because of it being a muscle rub, but it can cool-burn so much it overpowers the internal pain for a while."
Buy the patches above for $20.34 from Amazon.
13. Bauerfeind RhizoLoc Thumb Stabilizer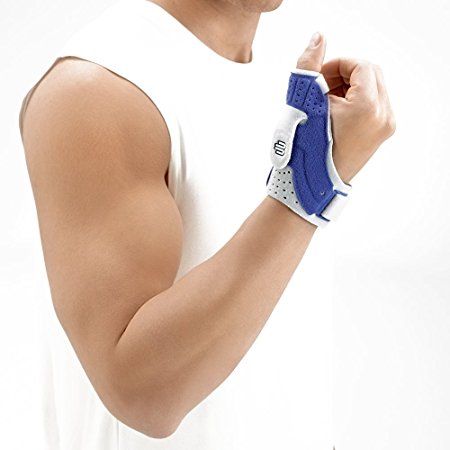 If you have issues with your thumbs dislocating, this brace can help stabilize the joint and prevent any injuries.
Cara Smyth wrote, "[I use] Bauerfiend RhizoLoc for my thumb that likes to dislocate. It is fantastic and a good-looking brace."
Buy the brace above for $89 from Amazon.
14. Village Naturals Lotion and Body Wash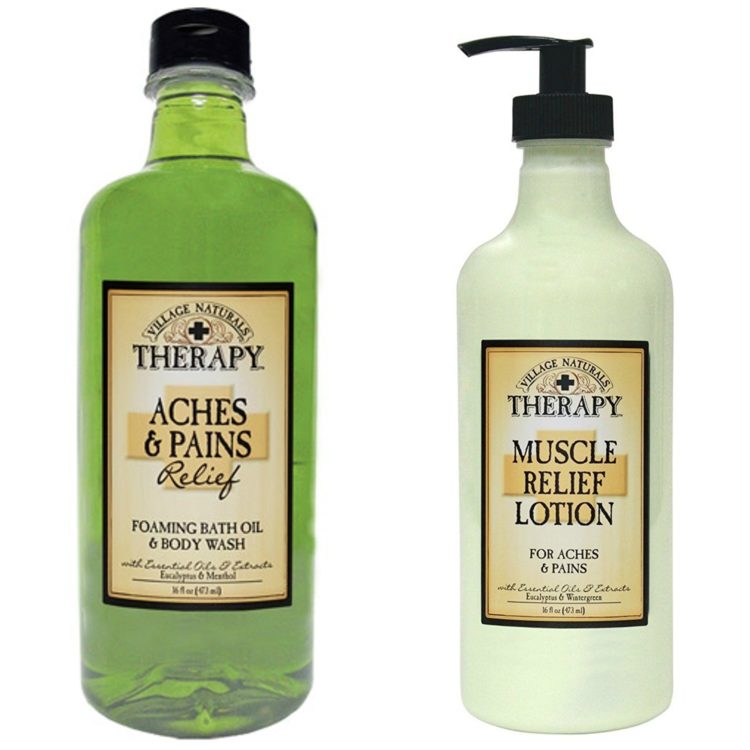 Village Naturals products contain a blend of eucalyptus and cooling menthol to help soothe painful muscle and joints.
"Village Naturals therapy muscle relief lotion is great for deep aches in my joints, especially my hips, knees and shoulders. It helps me sleep at night when the pain is really bad," Ashley Boren told us.
Buy the lotion and body wash above for $22.97 from Amazon.
15. Z-CoiL Shoes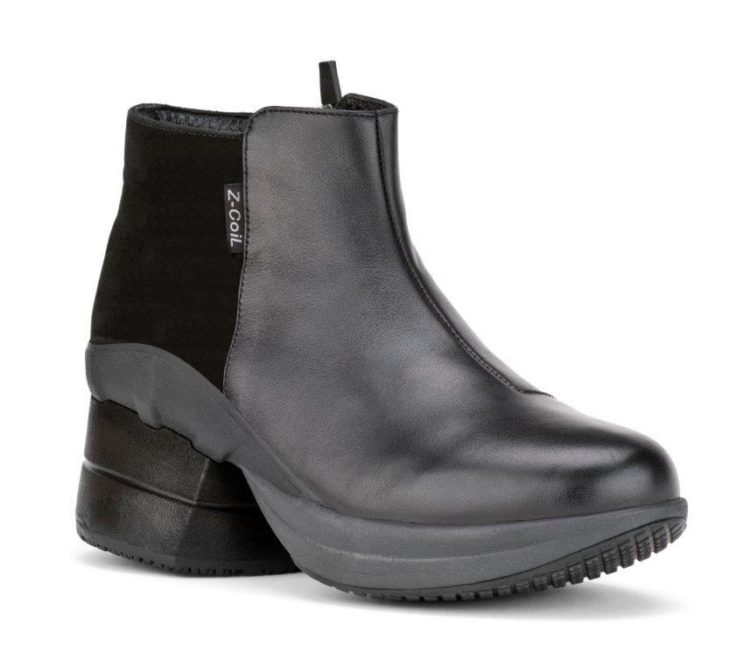 Z-CoiL shoes are made with a large spring in the heel to minimize impact, increase stability and reduce pain.
Wendy Leonhardt Licquia recommended, "Z-CoiL shoes. They are the only shoes I've found to counter my ankle instability. They allow me to be able to walk on uneven surfaces without rolling my ankle."
Buy the shoes above for $269.95 from Amazon.
16. KT Tape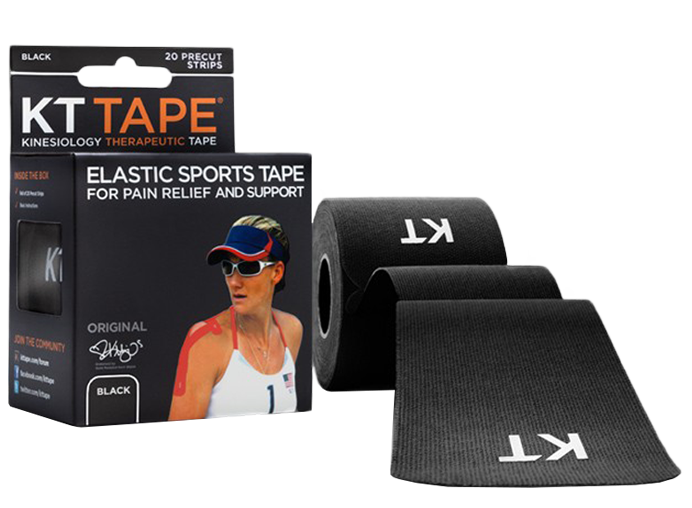 Similar to Rock Tape, KT Tape can help improve circulation and reduce pain and inflammation in sore muscles and joints, which people with Ehlers-Danlos syndrome commonly experience.
Sam Silverberg wrote, "It does wonders to help stabilize my SI joints and reduce swelling around my hands when I can't tolerate compression."
Rita Fournier Whitcher added, "KT Tape! By far the most 'bang for your buck.'"
Buy the tape above for $9.88 from Amazon.
17. Oval-8 Finger Splint
These lightweight and waterproof finger splints help limit hypermobility to prevent subluxations or dislocations of the fingers.
Lisa Marchildon said, "Without them, I couldn't hold a pen/pencil anymore. Without them, my fingers would dislocate. Without them, I couldn't chop veggies or peel potatoes. Without them, I couldn't hold the leash to walk my little Yorkie puppy. You get the picture…"
Kourteney Kennedy added, "I've had less issues with my fingers hyperextending or locking, and for my thumb and pinky on both hands, I went from five to 10 daily dislocations to only a few when the splints slip."
Buy the finger splint above for $22.99 from Amazon.
18. Dry Shampoo

For days when your pain and fatigue levels are high, you can use dry shampoo to help freshen up a bit. It's much easier than washing your hair in the shower!
Rebecca Elizabeth said, "Dry shampoo for days when I am spoonless or saving spoons for other things."
Buy the dry shampoo above for $14.32 from Amazon.
19. Toofypegs
Ehlers-Danlos syndrome can lead to dental issues and fragile teeth, so if you find yourself breaking teeth often, this "dental first aid kit" may be useful.
"Recently… Toofypegs!" said Kerry Adams. "I've broken soooo many teeth this year."
Buy the Toofypegs above for $19.18 from Amazon.
20. Compression Leggings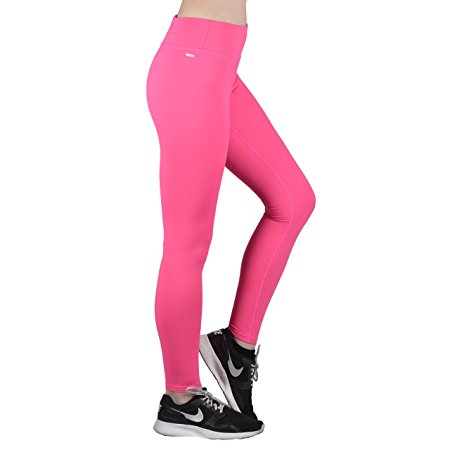 A pair of compression leggings can help keep joints in place to prevent hyperextension in addition to ensuring proper blood flow and circulation.
Wynona Marie said, "[I wear] compression socks and stockings (sexy, right?)."
Buy the leggings above for $19.99 from Amazon.
Have a product you'd recommend? Let us know in the comments below.