23 Shoe Brands People With Ehlers-Danlos Syndrome Recommend
---
Editor's Note
We hope the products below, all recommended by our Mighty community members, help you or a loved one in your health journeys. Just so you know, The Mighty may collect a share of sales from the Amazon links on this page.
Article updated August 1, 2019.
As a disorder of the connective tissue that results in joint instability, hypermobility and chronic pain, Ehlers-Danlos syndrome absolutely requires quality, supportive footwear. People with EDS may have challenges like unstable ankles, overly flexible feet, a low arch, flat feet, frequent injuries and pain in their feet and lower limbs. All of these issues mean flimsy shoes without much support are a no-go. Instead, you'll want to look for shoes that have good arch support, cushioned soles and are made of strong materials. It's also helpful when there's space in the shoe for custom orthotics or insoles, which can help ensure all your shoes give you the exact support you need.
Few people really understand which features you need most in your shoes better than fellow EDS warriors, so we asked our Mighty EDS community to share which shoe brands they find comfortable and supportive. Our community really came through with recommendations for a variety of fashionable and functional brands, from sandals to sneakers to boots. Let us know in the comments if there are any other great brands we didn't include.
1. Merrell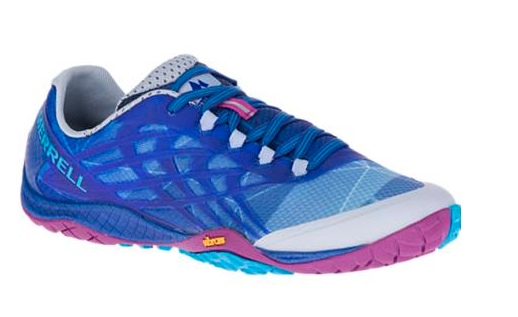 "I switched from Asics to Merrell barefoot style trail runners. It's counterintuitive, but they hug my foot so tightly I don't need orthotics! It keeps the lose ligaments in place," said Katie Jones Taito.
Buy the shoes featured above for $100 from Merrell.
2. Converse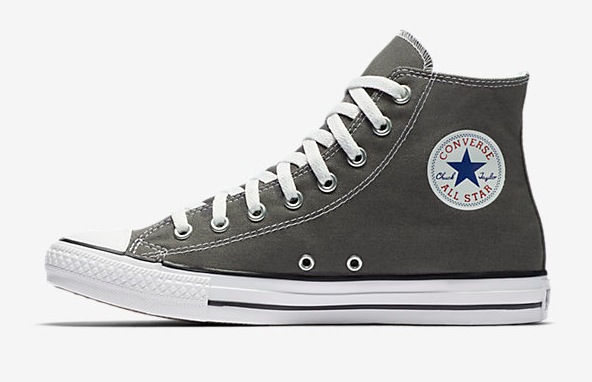 "Converse high tops actually have a surprising amount of compression and are the perfect size for an insole," recommended Noelle Riley.
"Converse boots…. they allow for my orthotic inner soles," said Katie Vale.
Buy the shoes featured above for $55 from Nike.
3. Dr. Martens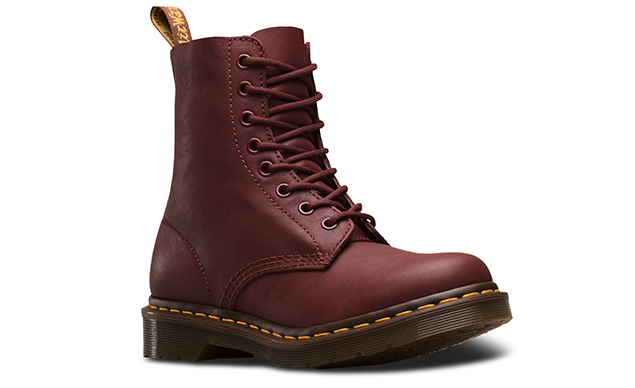 "Dr. Martens with both orthotics on the bottom and memory foam inserts on top of the orthotics; or high top Converse with orthotics. My Docs have been with me since 2015 and have helped my joints immensely, especially on days I'm out of the house from 8 a.m. to midnight," said Abbas Samir.
"Dr. Martens! I wear orthotics and Docs are the best shoes for them! Takes a bit of perseverance to break them in, but so worth it," said Emily Jane Bunce.
Buy the boots featured above for $140 from Dr. Martens.
4. Birkenstocks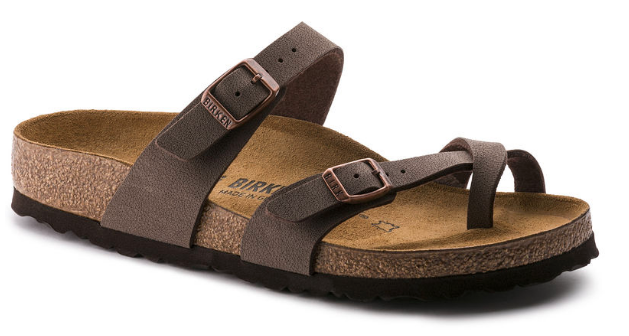 "Birkenstocks! They're so comfortable and the cork makes them mold to your feet. I wear them all year round, with socks in the winter!" said Ashley Boren.
"Birkenstocks. I use their insoles in all my shoes since developing a Morton's neuroma," said Keeya Steel.
Buy the shoes featured above starting at $94.95 from Birkenstock.
5. Tieks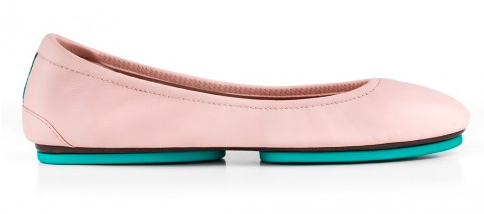 "Tieks! They are expensive but worth every penny. My feet have never been so comfortable. I've had days I needed to walk 10,000-plus steps and didn't feel pain in my feet at all," said Megan Mundell.
Buy the shoes featured above for $175 from Tieks.
6. Chacos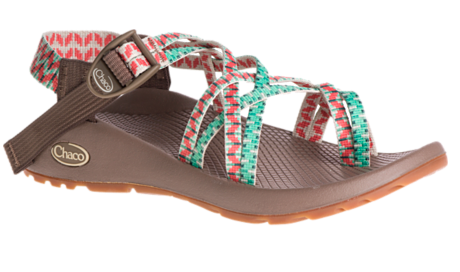 "When it's warm I live in my Chacos. Those have been the only shoes I have found that I can wear all day [and] not end up sore all over. And they are adjustable so that's a plus!" said Sarah Kerr.
Buy the sandals featured above for $105 from Chacos.
7. Sole

"Sole brand flip flops are the absolute best I've found. I can walk in them and they last years. The arch support is critical for me. I used them inside the house in the winter. We have hardwood floors throughout our house, and having comfortable shoes on in the kitchen helps me to stand longer. They're expensive, but worth every penny!" said Amy Lynn.
Buy the flip flops featured above for $60 from Sole.
8. Crocs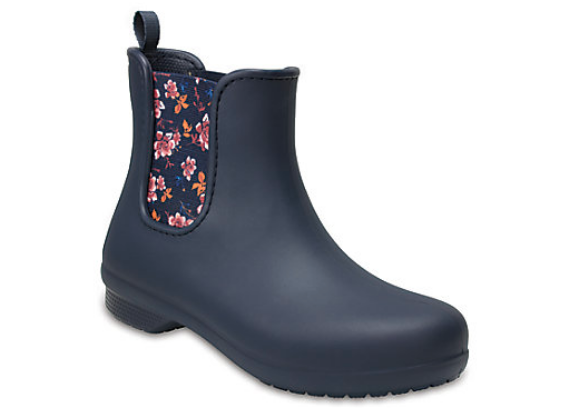 "Crocs! They have Crocs that don't even look like Crocs. You can be comfortable and fashionable," said Brittany Bolner.
"Crocs. I have extremely flat feet and they are all I can stand. I have several styles — boots, flip flops, flats, the regular Crocs. All Crocs brand," said Amanda Tim Turbyfill.
Buy the boots featured above for $49.99 from Crocs.
9. New Balance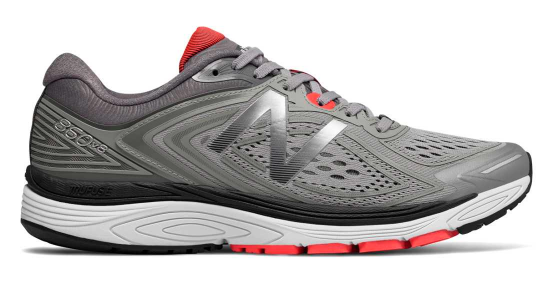 "New Balance running shoes. They have to be running shoes so they absorb more shock, which takes it off of your knees, hips and toe joints. Plus they support your feet better," said Katherine Rosemary Ruthrauff.
"I bought a pair of New Balance to go to the gym in but now I don't want to wear anything else," said Heather Sutton.
Buy the shoes featured above for $124.99 from New Balance.
10. Haflinger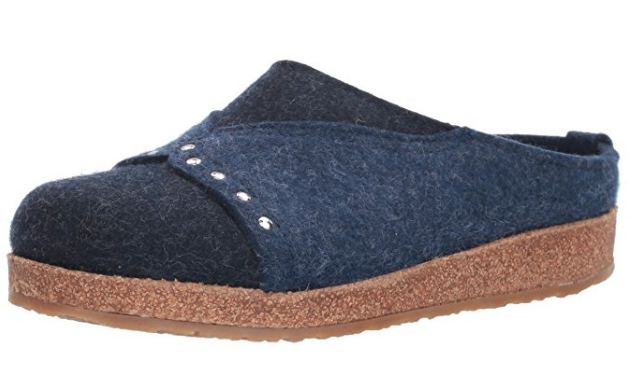 "Haflinger has worked well for me. They have a cork footbed, similar to Birkenstock, that conforms to the feet and offers great support. Most styles they offer are clogs/slip-ons. Perfect for me, not ideal for others," said Shari Austin.
Buy the shoes featured above starting at $48.42 from Amazon.
11. Allbirds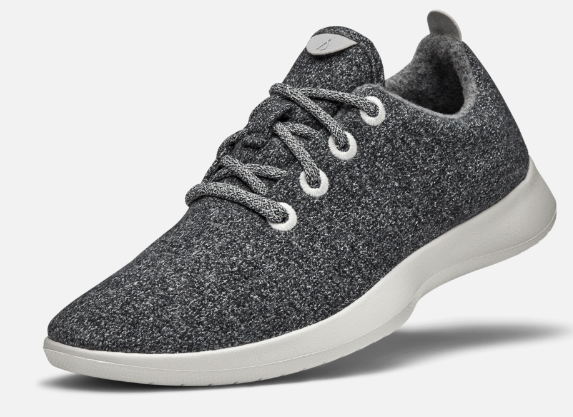 "Allbirds are great. All natural materials, breathable wool and super cute. Insole is soft and removable if you need to slip in custom orthotics," recommended Christie Radomsky.
Buy the shoes featured above for $95 from Allbirds.
12. Skechers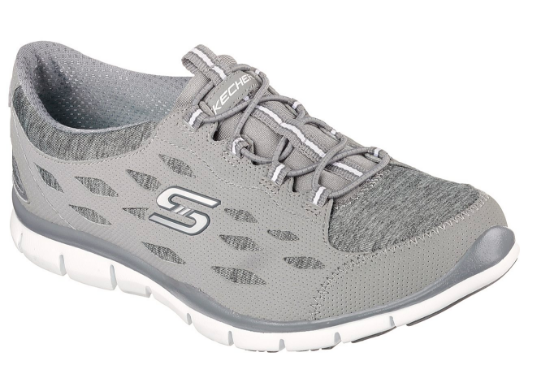 "I use Skechers with a hard arch support. I recently had ankle surgery and needed the hard arch support," said Bryanna Brow.
"Skechers Sport or D'Lites. I haven't worn another brand or style outside these in over 11 years. I have to wear special orthotics and one has an added lift and they fit nicely in there. They have a big, thick sole so I don't feel wobbly while walking. Also the sole is wider than my foot and that helps me walk better as I'm not afraid of dislocating my ankle as much. They getting harder to find so I grab a few pairs each time to last me a while," said Crystal H.
Buy the shoes featured above for $65 from Skechers.
13. DC Shoes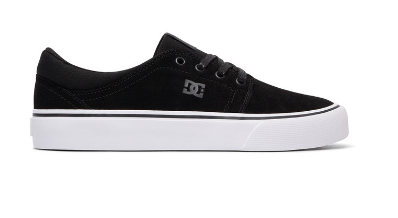 "DC's. They are shoes that skateboarders wear, and they are very sturdy, and have a lot of cushion. My podiatrist says that they are perfect," said Kaye Edwards.
Buy the shoes featured above for $39.99 from DC.
14. Kuru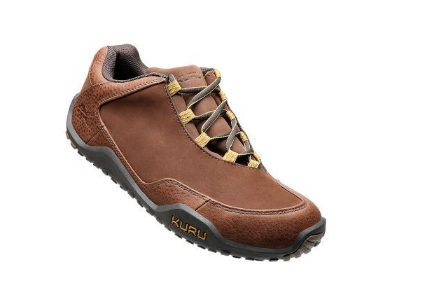 "Kuru. Made for plantar fasciitis, but the way they are made provides way more support. I'm a nurse and walking 20,000 steps a shift, they were the only shoes that didn't hurt my knees," said Kaylee Sills.
Buy the shoes featured above for $145 from Kuru.
15. Nike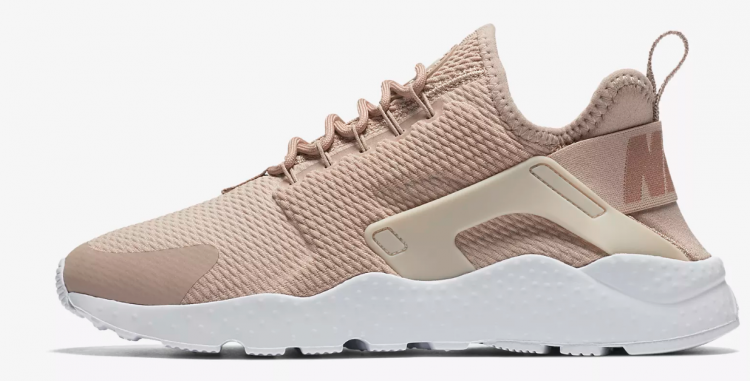 "Nike Huraches [featured above]… I wear mine all the time and they certainly are very comfortable for me!" recommended Jade Cook.
"I have Nike Tanjuns and a pair of Nike Roshe Ones and the soles are soft and cushioned, really comfortable. When I wear boots, etc. I have insoles but find I'm most comfortable in sandals so I'm waiting for summer!" said Katherine Smith.
"After talonavicular fusion surgery, Nike Free Run Flyknits are all I wear. I own like 16 pairs, or something ridiculous like that. I swear by them! I even managed to do a half marathon last month, and my Nikes are the only way I got through it," explained Alley Seablom.
Buy the shoes featured above for $115 from Nike.
16. Vionic
"I love Vionic. They're incredibly comfortable and actually have flip-flops I can wear!" said Kourteney Kennedy.
Buy the sandals featured above for $74.95 from Vionic.
17. Spenco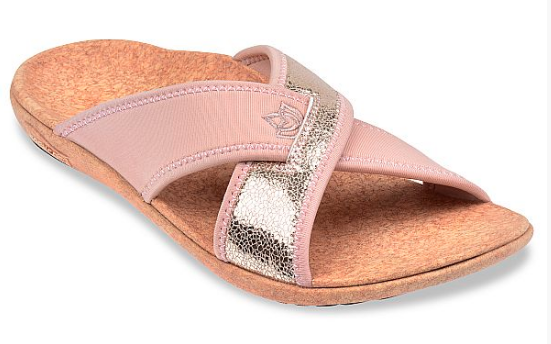 "Spenco!" said Dani Brown. "They have the perfect amount of arch that does not hurt. They are wide enough for flat feet! I wear them every single day because I own so many pairs and so many styles and am now a lifelong customer."
Buy the sandals featured above for $74.99 from Spenco.
18. Keen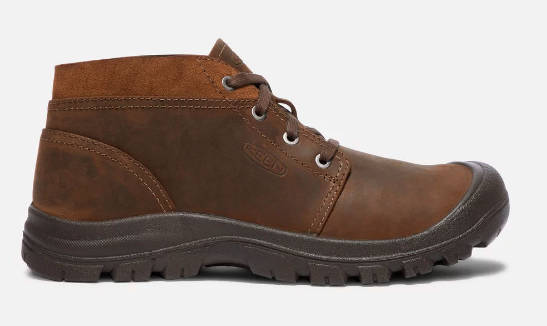 "Keens, I will never wear anything else again!" recommended Lauren F Lutton-Freeman.
"Keen shoes. Solid, wide toe box, good arch support and made very well," explained Kandi Young-Ochs.
Buy the shoes featured above for $130 from Keen.
19. Bangs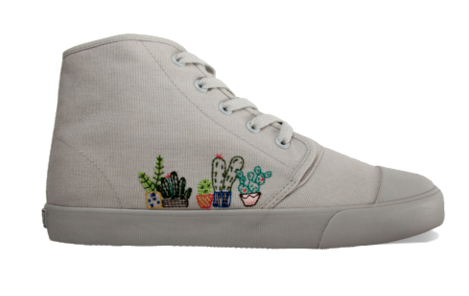 "I wear Bangs! They're a small company, but the height and material of their shoes make them ideal for unstable ankles," said Katy Brennan.
Buy the shoes featured above for $62 from Bangs.
20. Asics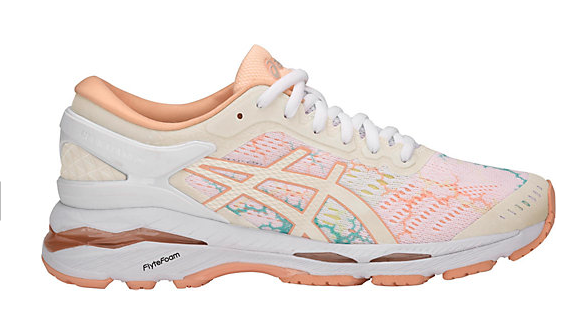 "Asics, the ones indicated for overpronation. Also Nike shoes last forever," said Sasha Anne Oates.
Buy the shoes featured above for $170 from Asics.
21. Brooks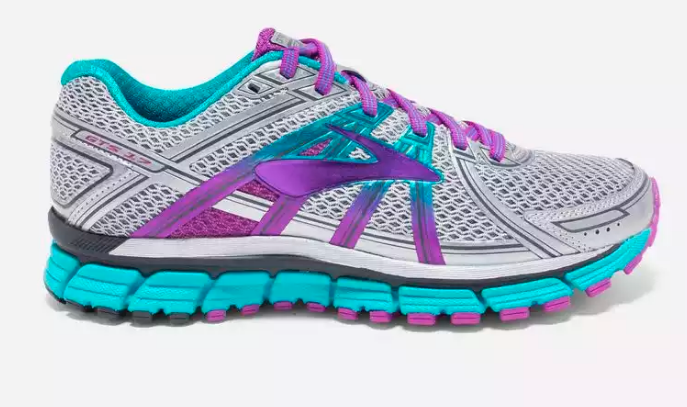 "I like Brooks! But I have to get an ankle-foot orthotic (AFO) so I'm not quite sure how the Brooks will hold up/if they'll fit. But I wear a lift on my left side due to leg length discrepancies and my Brooks hold up very well to the lift and haven't broken down at all!" said Saylor Antle.
"Brooks and Asics running shoes are my daily wear shoes. I need the secure footing," said Candace Morris Van Horn.
Buy the shoes featured above for $78 from Brooks.
22. Timberland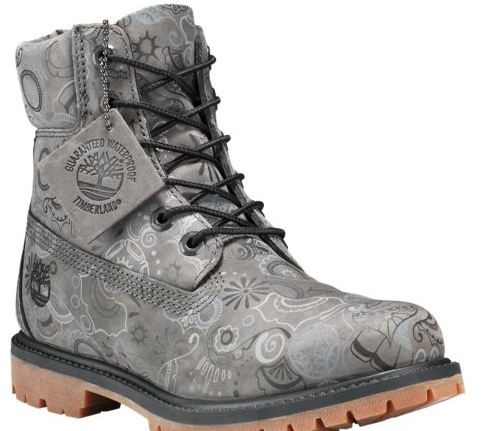 "Timberland boots have great support, as well as Reiker and they both have really good insoles! I've sworn by these brands for 10-plus years now! I also have zebra print AFOs and hard arch supports," said Taylor Harding.
Buy the boots featured above for $170 from Timberland.
23. Havianas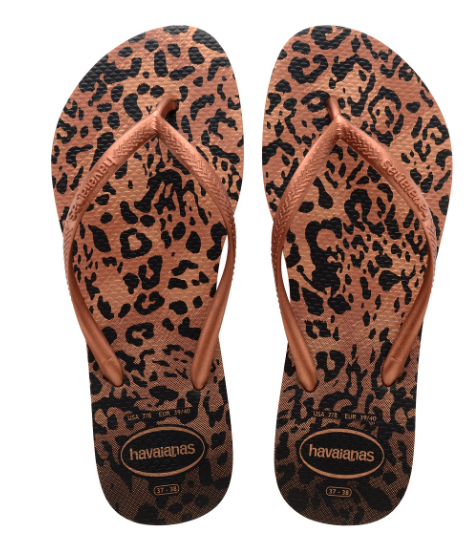 "Barefoot! No matter what I try, nothing is as comfortable as going barefoot. I can't wait for it to be summer again. Or my Haviana flip flops. They are close to barefoot with great arch support. They also last a really long time," said Shay Koyama.
Buy the flip flops featured above for $28 from Haviana.