Jameela Jamil's Latest Instagram Post Reveals Her Hypermobility From Ehlers-Danlos Syndrome
---
On Mar. 18, actress Jameela Jamil shared a photo on Instagram that shows off a printed jumpsuit, black high heels and a common symptom of Ehlers-Danlos syndrome.
"Maybe she's born with it? (Maybe it's EDS)" Jamil captioned the post.
In the photo, Jamil's limbs appear to curve and bend, which is characteristic of EDS-related hypermobility.
Ehlers-Danlos syndrome is a rare genetic connective tissue disorder with 13 subtypes. Since connective tissue is what most of the body uses to provide strength and elasticity, EDS can result in widespread structural issues that range in severity.
Because the body's connective tissue is faulty in those with EDS, joints may often be loose or unstable. A person with EDS may experience frequent joint subluxations or dislocations, joint pain or joints that move beyond the typical range of motion. This may give joints a "bendy" appearance.
This isn't the first time "The Good Place" actress has shared her EDS symptoms with fans. Jamil confirmed she has Ehlers-Danlos syndrome in Feb. 2019 after posting a video of herself stretching the skin on her cheeks (hyperextensible skin is another common symptom of EDS). In Oct. 2018 she shared a photo of her elbow hyperextending with the caption, "My arm is being extremely sexy!"
Although some of those with Ehlers-Danlos syndrome may appear to be "flexible" or "bendy," it's important to note that joint hypermobility (and, by extension, EDS as a whole) involves much more than being "super flexible." This is something Mighty contributor Izzy Berridge explained in her article, Why I Wish People Wouldn't Admire My Flexibility:
People can't see all my joints dislocating and grinding on each other. People can't see the pain I am in from simply waking up in the morning. People can't feel the fatigue that sets in my muscles and joints after doing the most minute tasks like writing the alphabet out seven times or walking to the fridge. People can't feel my chronic fatigue, chronic widespread pain, chronic pain or dislocations/subluxations. But people can see me stretch my body, move my arm 360° around and put my leg over my head, and so naturally people think it's cool and say, "I wish I was as flexible as you!"
Additionally, it is important that those with EDS refrain from performing "party tricks" as they can cause pain and long-term damage to the joints.
To shed more light on what joint hypermobility can look like with Ehlers-Danlos syndrome, we asked our Mighty community to share photos that demonstrate the reality of "being bendy."
Here's what our EDS community shared:
1. "[I] nearly dislocate a finger whenever I push a button, use my thumbs or do anything requiring finger strength." – Cressa H.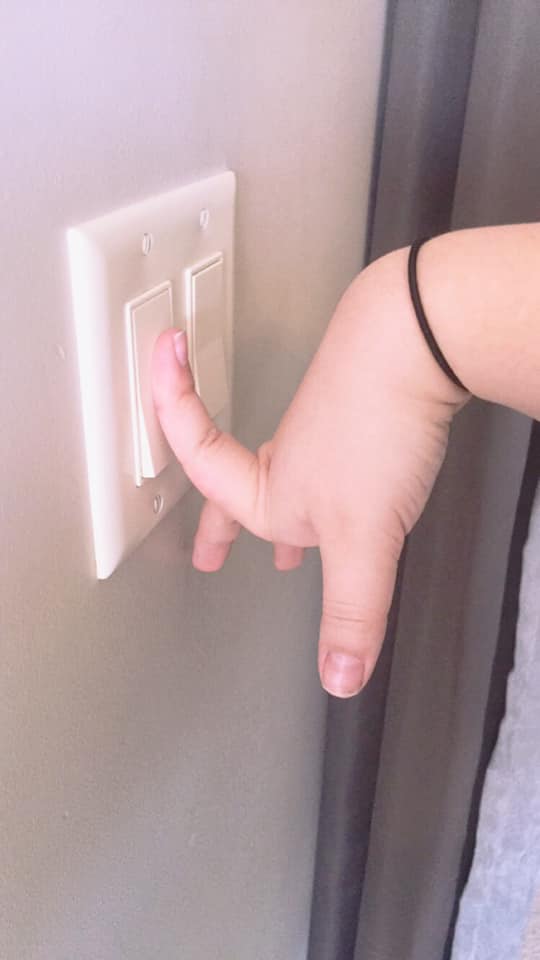 2. "When I was doing a cosplay shoot as a silent hill nurse (I made it all myself.) Had no idea my arms weren't doing a 'normal' thing. Made for a great picture though." – Ashley P.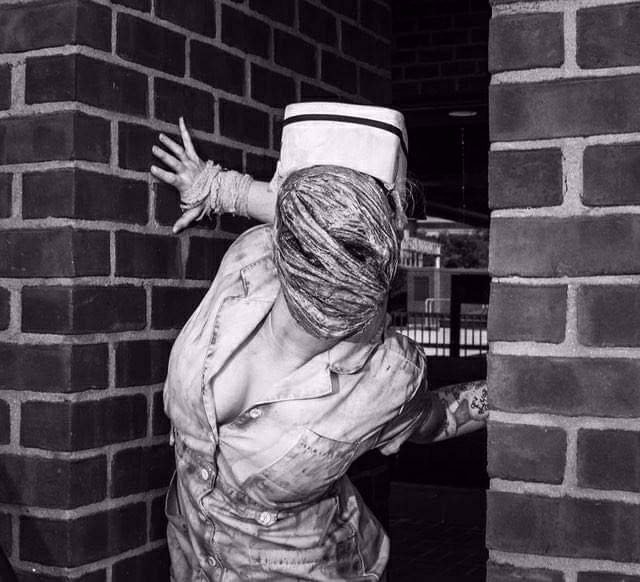 3. "One of my most comfortable sitting positions (you can see the top of my left foot beside my thumb). Also didn't notice my fingers in the background at first but those are having a fun time, too." – Kourteney K.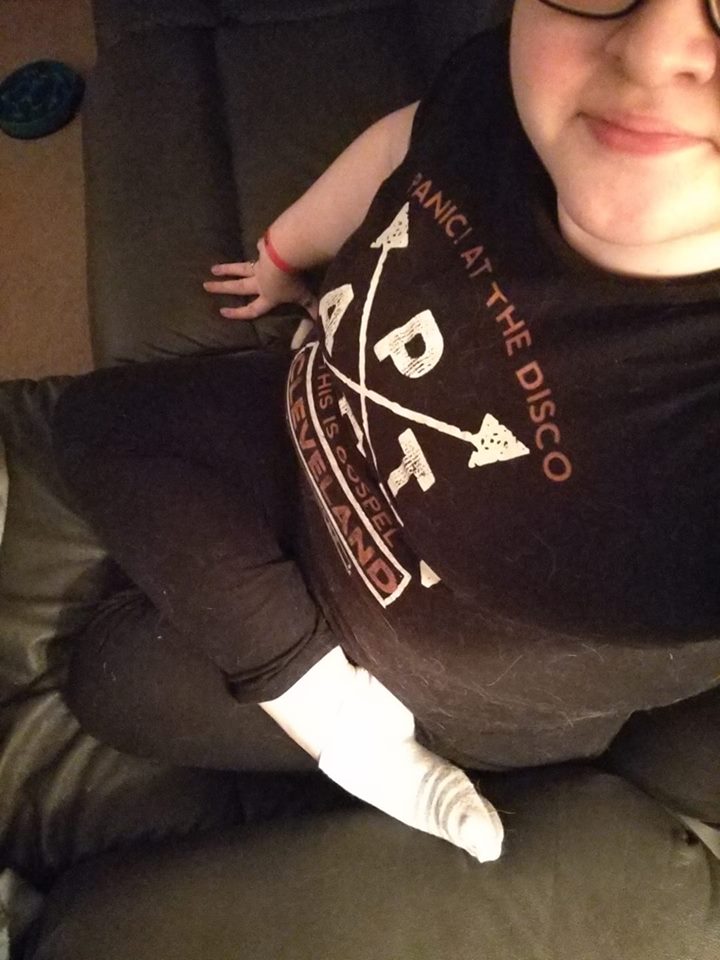 4. "Had my husband take this after I was first diagnosed a few months ago, as doctors always seem to want to see for themselves, and I'm not always in the mood to perform (also, it's bad to hyperextend on purpose!) but have heard of doctors removing the diagnosis if they don't have that 'proof.' I always knew I was flexible but never knew this was a clue to all my pain." – Zanne B.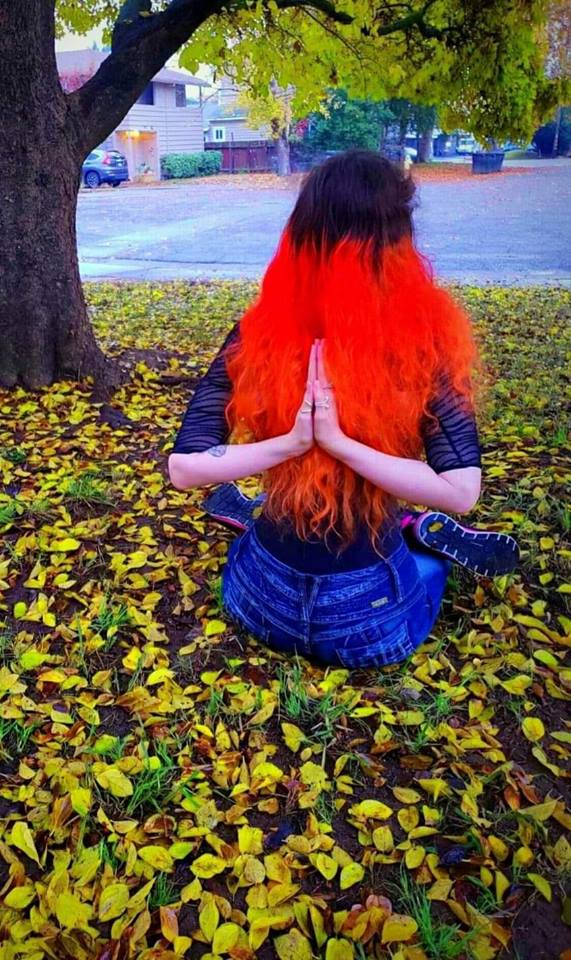 5. "Looking down and seeing this. My right hip is dislocated because I over crossed my left leg. This position also makes my knee and ankle also dislocated." – Erin D.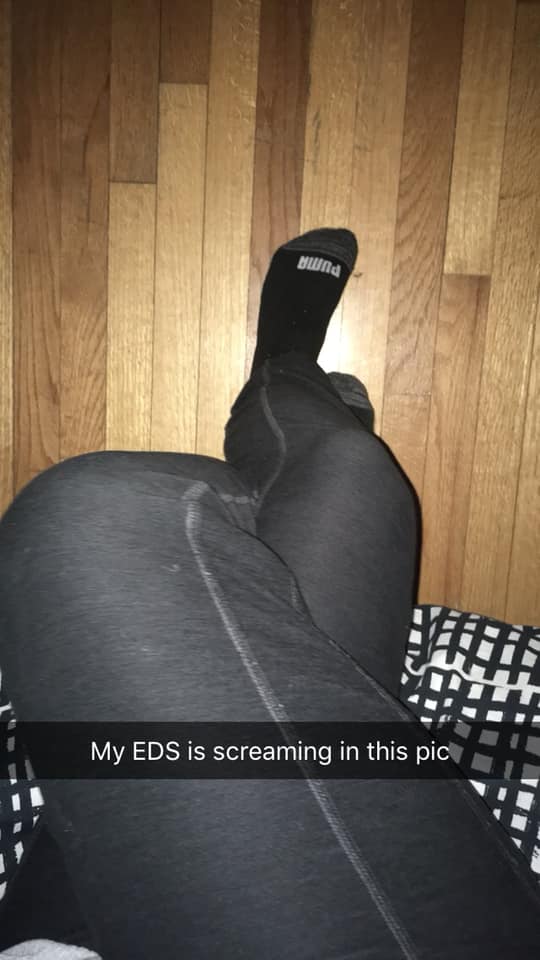 6. "Dislocated shoulder and a wayward elbow, circa 2011. It literally looks like my arm was detached and then poorly reattached again. I posted this to spread awareness about EDS when I was newly diagnosed, and was promptly accused of photoshopping the image." – Michelle R.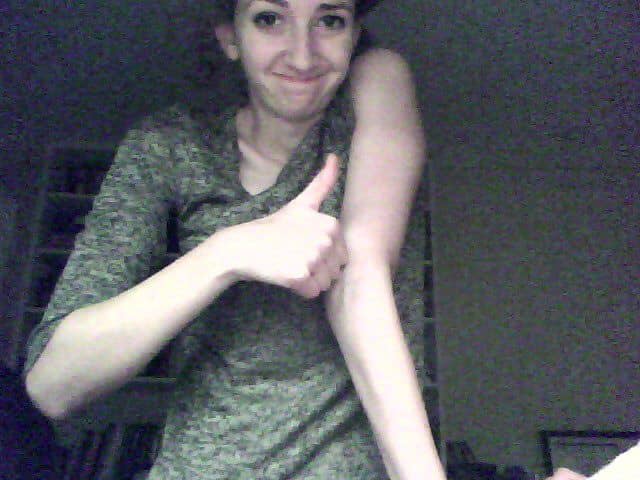 7. "I can be walking on a smooth flat surface then, for no apparent reason, my ankle will roll in (or sometimes out). This, exaggerated by my proprioception issues, has caused me to dislocate my hip while bracing myself, fall anyway and give myself a concussion, and has caused me to require a reconstructive surgery on my right ankle from the damage." – Sean F.
8. "I was trying to support my head. Accidentally hyperextended and began to dislocate my finger." – Saylor A.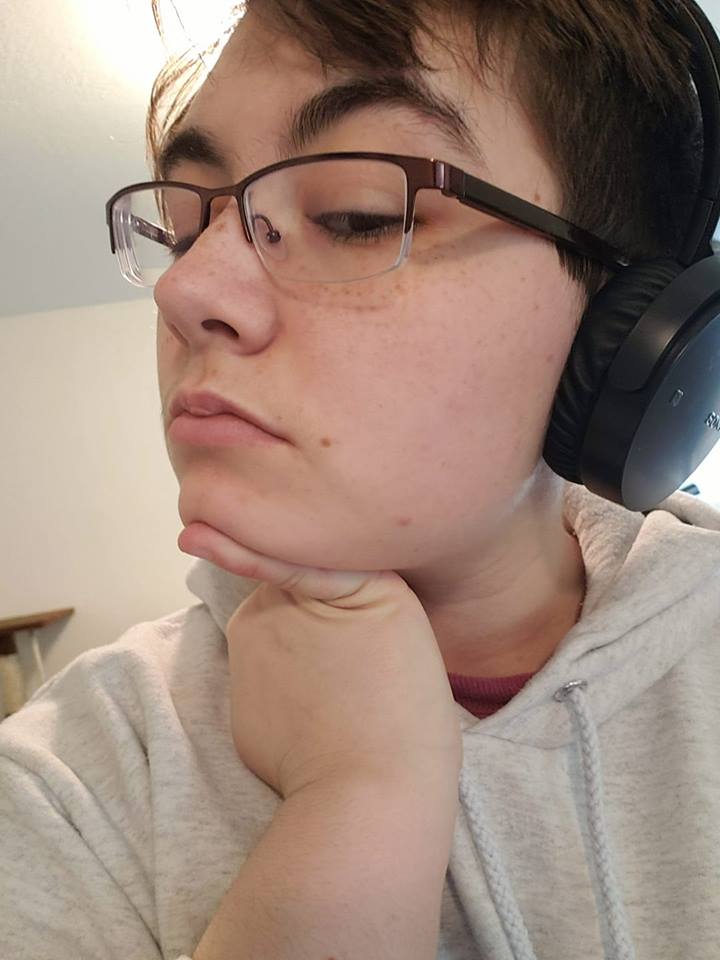 9. "This is my foot in a relaxed position, my dad thought I broke my foot." – Monica M.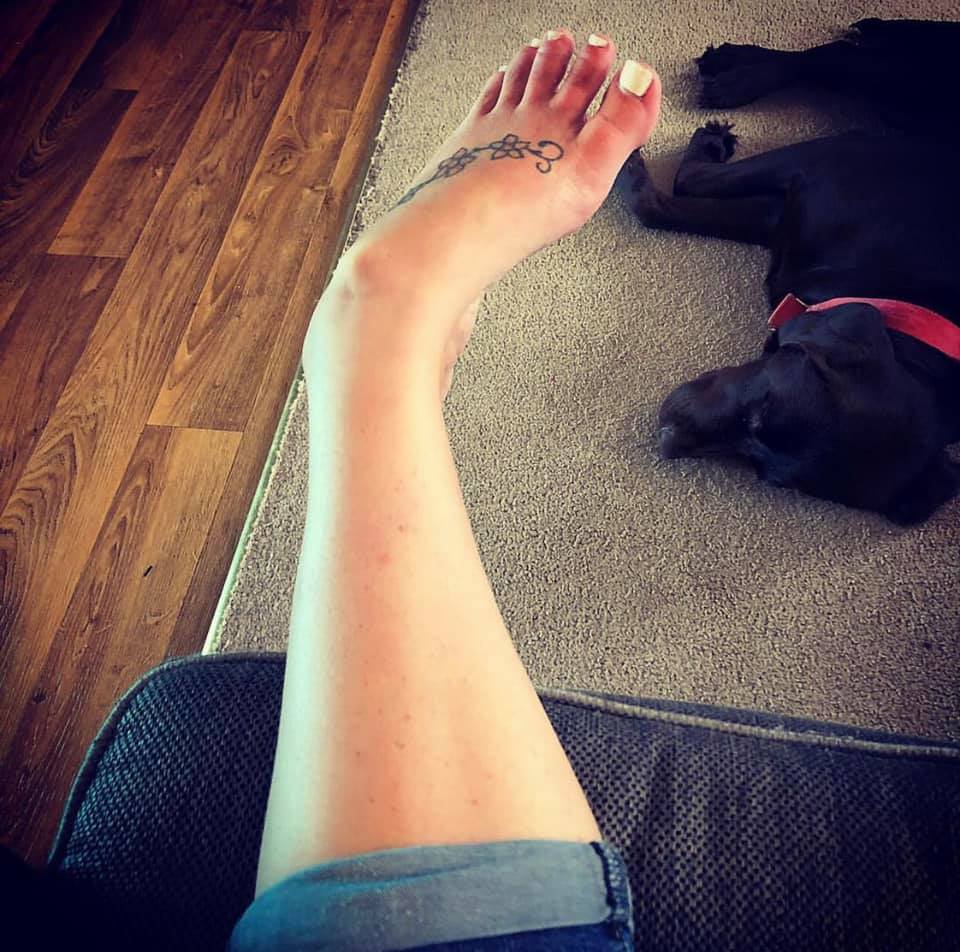 10. "Trying to take a nice picture without my legs looking weird…" – Skye O.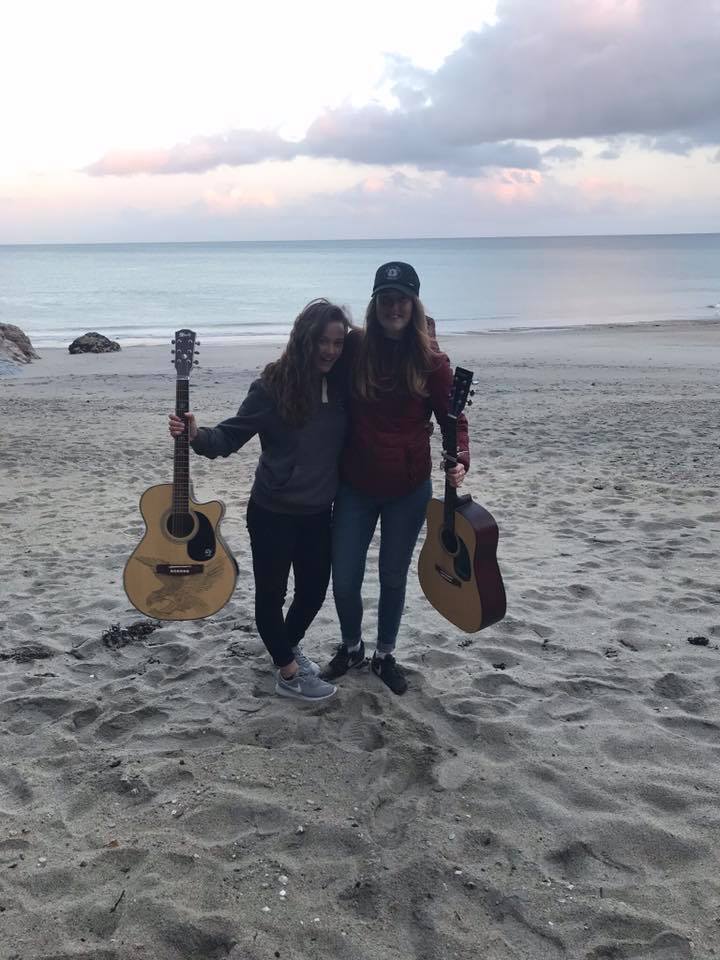 11. "Pick up half a gallon of water, thumb does this. Good times." – Tammy E.B.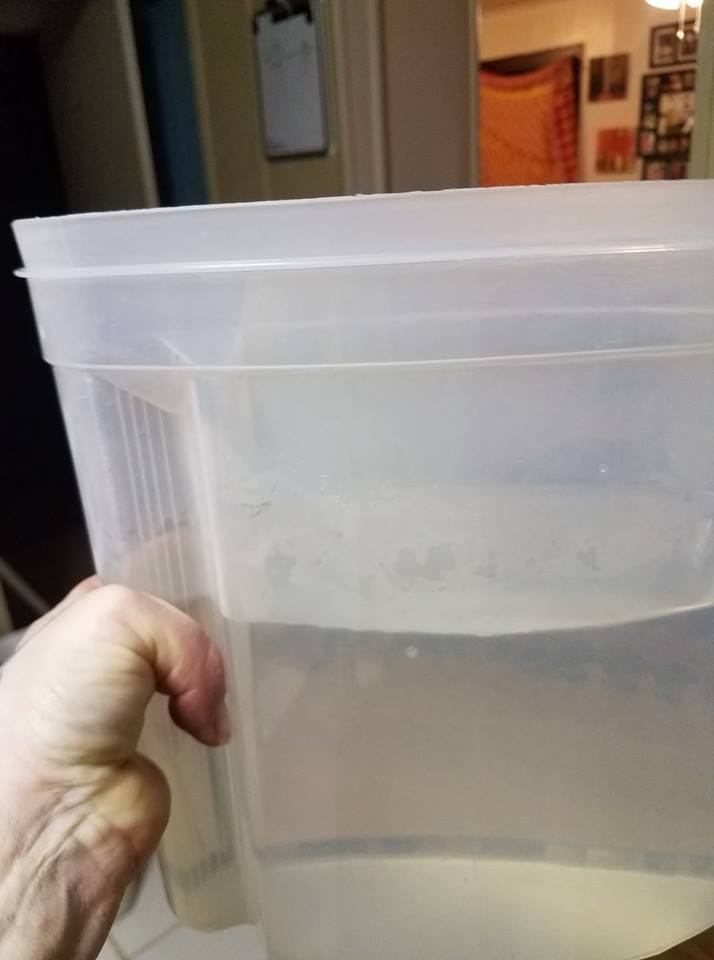 12. "So this is me onstage (I travel nationwide teaching folks 'How to DIY Green,' and teaching people all about solvent-free paints and sustainable and green building materials). Here, I was presenting at a Home Show. Well, I was particularly excited about the product I was sharing and this happened… My sister snapped the photo and it's one of my favs ever! Check out my knee and my arm…." – Evelin A.F.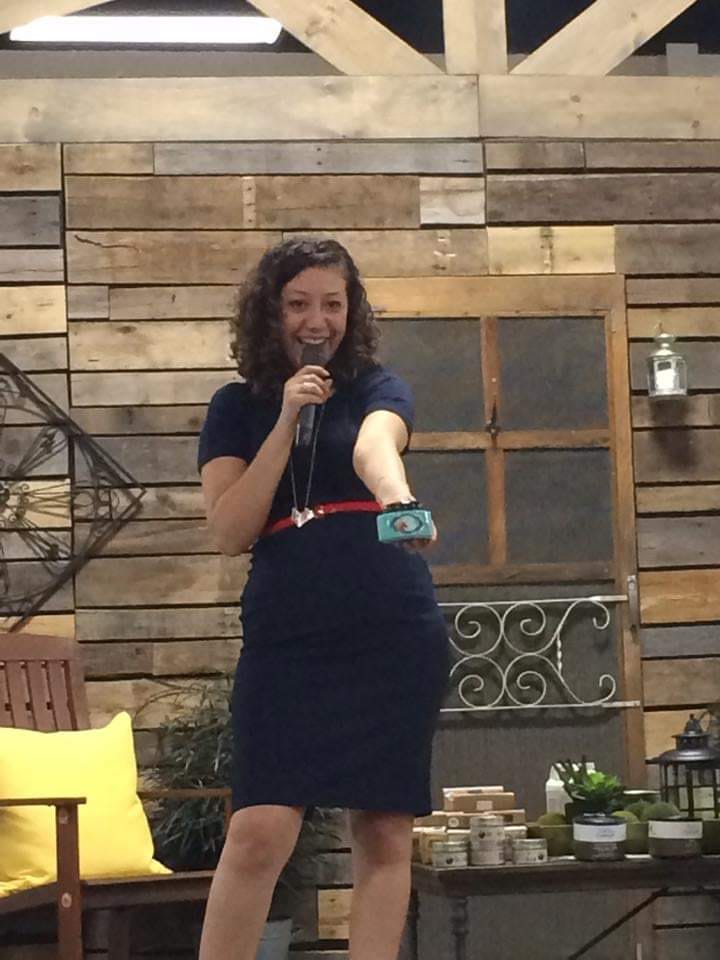 13. "Trying to find out my Beighton score can result in another joint hyperextending." – Alesha B.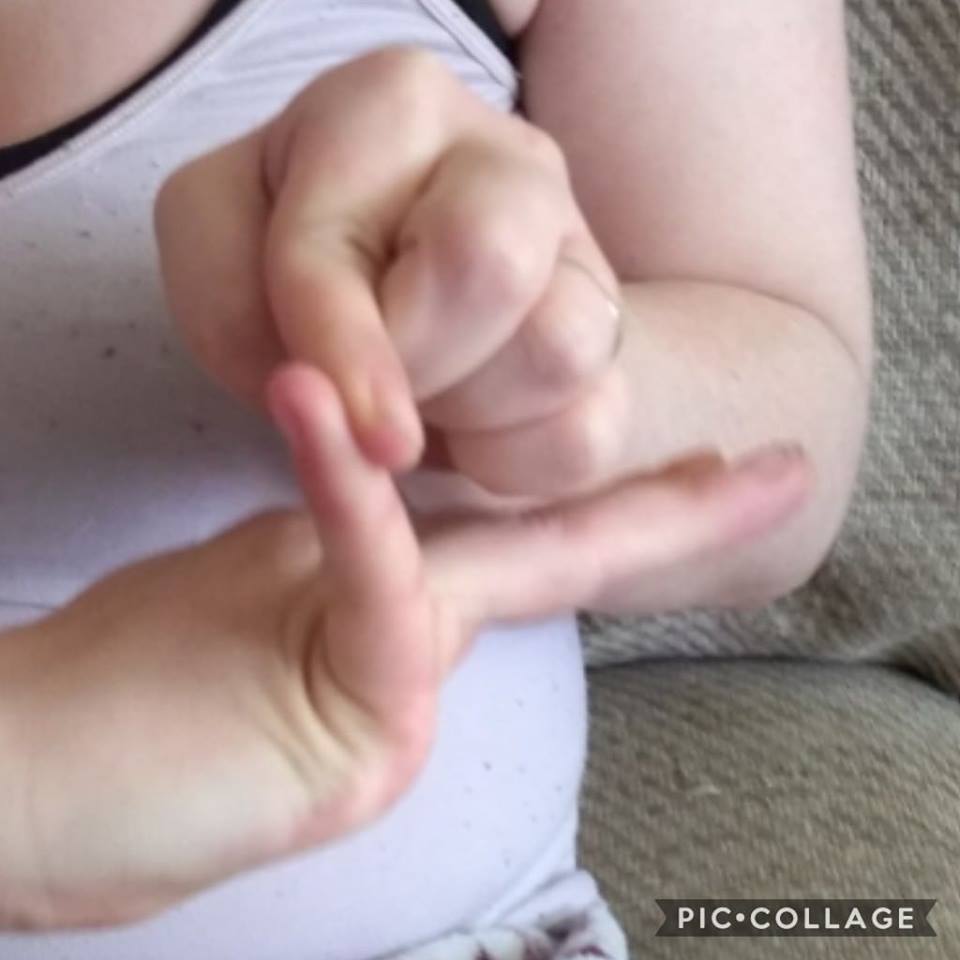 14. "This is honestly one of the most comfy positions for me laying in bed sometimes. Similarly, when in a large chair or on a couch, I put my right foot into my left armpit. It looks less drastic. Since my EDS diagnosis, I try not to do these things often, but the compromise with my PT was that I can still do my bendy, comfy positions when I feel I need to, but I can't stay in that position for long periods of time anymore. Trying to sit solely as an able-bodied person does with normal range of motion made my body hurt so much more…and made me feel considerably more disabled, so we compromised. This is me recently with my right leg over my right shoulder, and my right hand holding my right foot. Just about every part of my body hyperextends without trying. My knees bend 'assbackwards' as my PT said. I sublux in many joints on a near constant basis." – Ashley P.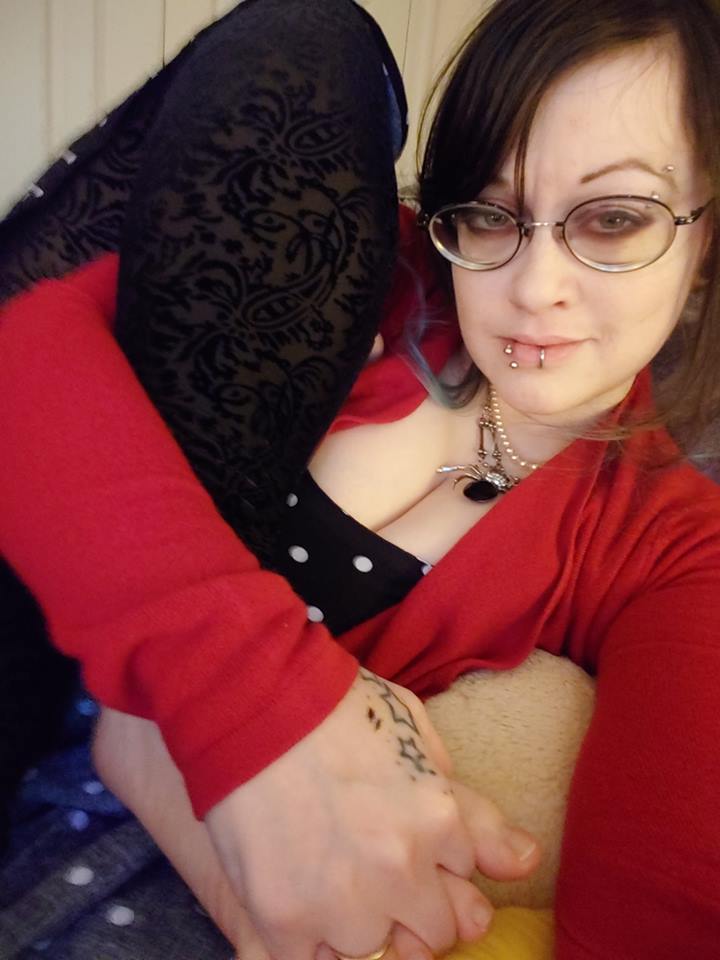 Image via Creative Commons/Cosmopolitan UK