23 Photos of Ehlers-Danlos Syndrome Symptoms Others Don't See
---
Editor's Note
People with EDS are advised not to perform "party tricks" as it can result in injury.
May is Ehlers-Danlos Awarenesss Month. Ehlers-Danlos syndrome (EDS) is a collection of 13 multi-systemic, heritable disorders affecting connective tissue, the most abundant tissues in the body, and it's considered an "invisible" illness, since many people living with the condition "appear" healthy. However, EDS covers a wide range of symptoms, and can include things like hyperextensibility, painful joint subluxation, easy bruising and scarring.
• What is Ehlers-Danlos Syndrome?
• What Are Common Ehlers-Danlos Syndrome Symptoms?
To help raise awareness, The Mighty teamed up with The Ehlers-Danlos Society, an international organization dedicated to bringing EDS to the forefront in the medical field and supporting people and caregivers living with the condition. We asked both of our communities on Facebook to share photos of symptoms others don't often see.
Here's what our communities showed us:
1. "If you're happy and you know it clap your feet! I didn't know I could do this until I found myself like this while watching television. My knees aren't only together — but backward bending and my soles are flat against each other." — Shelly B.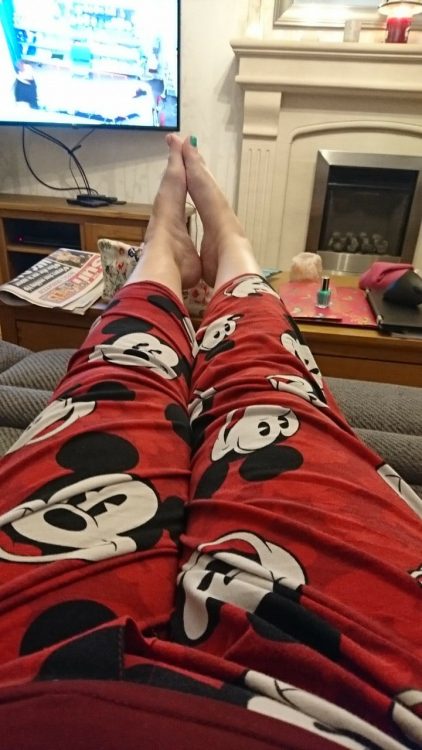 2. "This is one of the more well-known symptoms of EDS: being so hypermobile, you fit in a shopping bag." – Caducea V.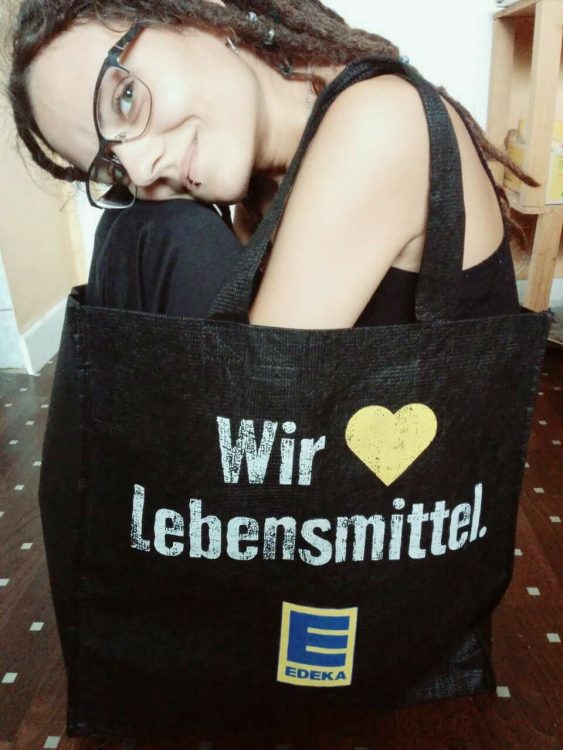 3. "Looking like I'm extremely healthy, yet not feeling healthy. Some people and doctors will never see us from the inside out. My family and I all have EDS, dysautonomia, and mastocytosis." – Melissa D.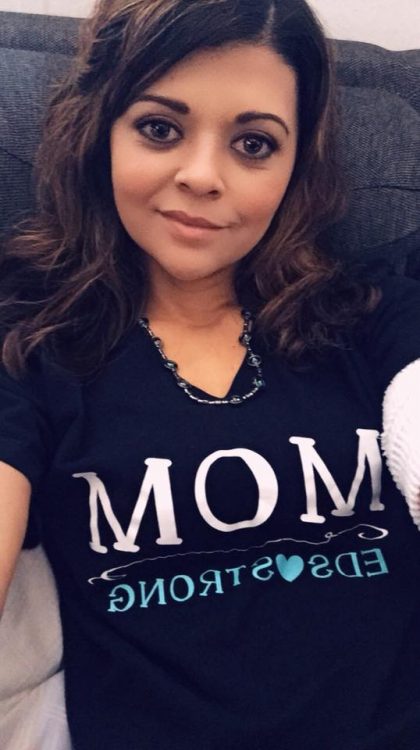 4."After 22 hours of life saving brain and spine surgeries for cranio-cervical instability and Chiari malformation caused by Ehlers-Danlos syndrome, my son still has to wear a neck brace to safely ride in car rides." – Angie K.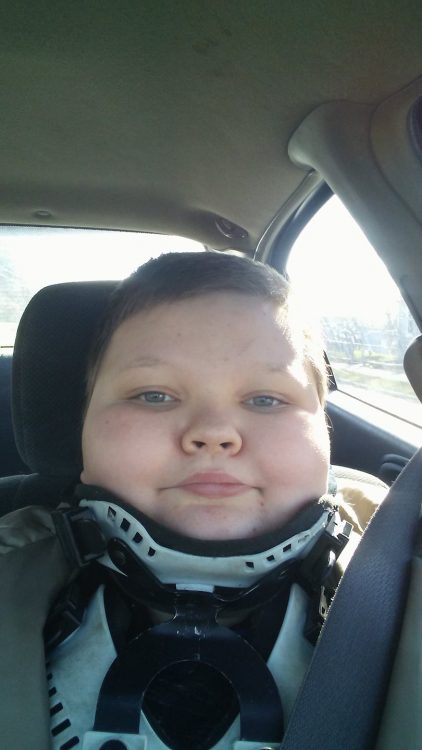 5. "This photo is the obvious result of sleeping only two or three hours each night for the past five to six months. " – Mar MT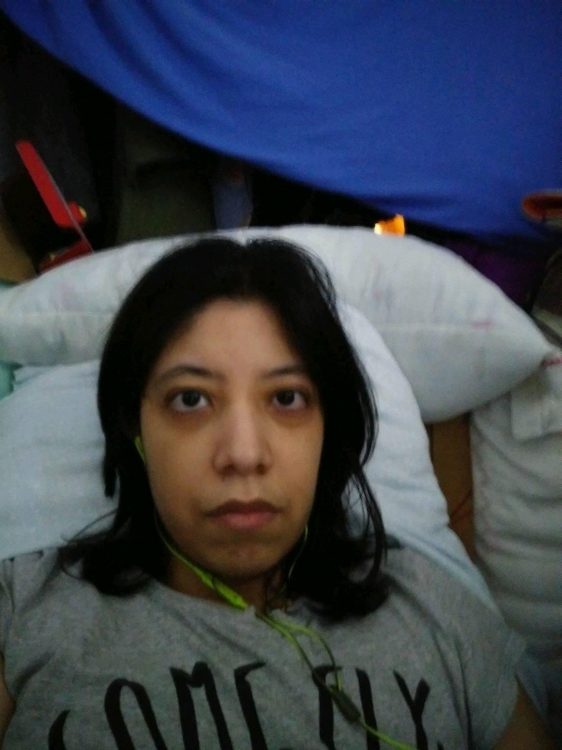 6. "My skin elasticity reminds me of Stretch from 'The Flash'."  — Daniella L.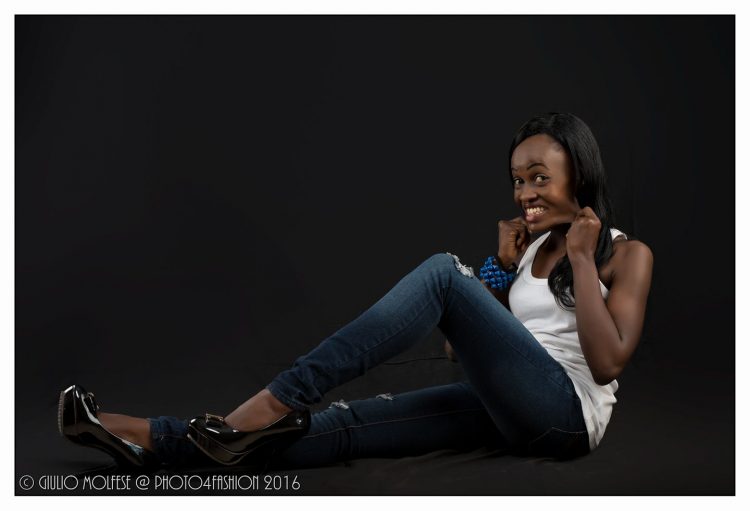 7. "I'm now allergic to the sun." – Jay R.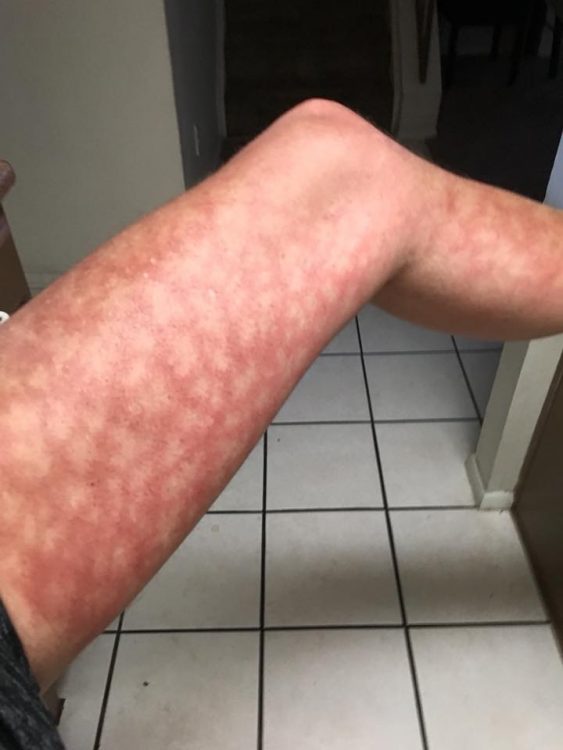 8. "I have to wear braces underneath and when it's not warm enough for shorts, the knee and ankle braces are hidden. My joints sublux constantly. Compression stockings help a little against the blood pooling in my legs. In my little bag I have my TENS machine, the electrodes are placed on my back, because the constant strain of the muscles trying to hold me together hurts like hell. I also have a belly binder. I have to wear this 'armor' to be able to walk a little outside my home (on a rollator)." – Sabrina L.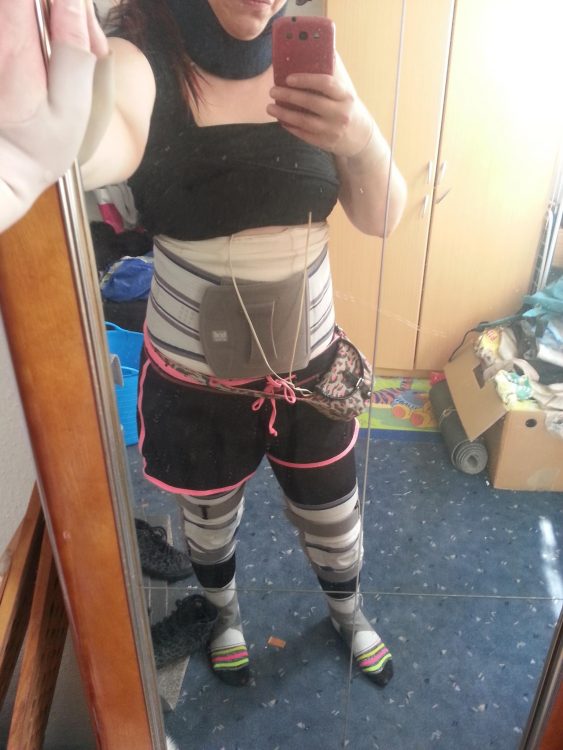 9. "I have to use wrist and finger splints to keep me from over stretching and dislocations." – Angela D.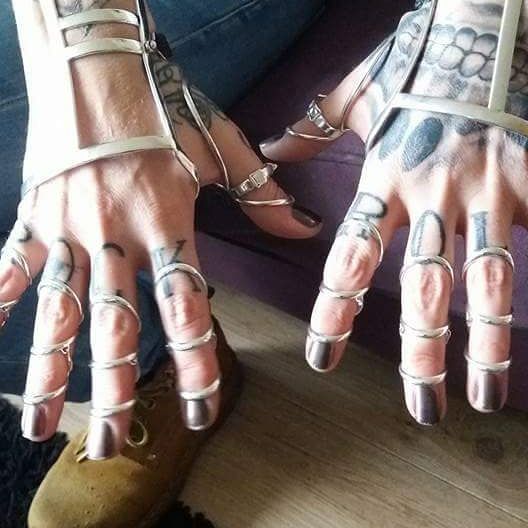 10. "People think my wife's elbows are all fun and games and don't understand how much they hurt." — Bob M.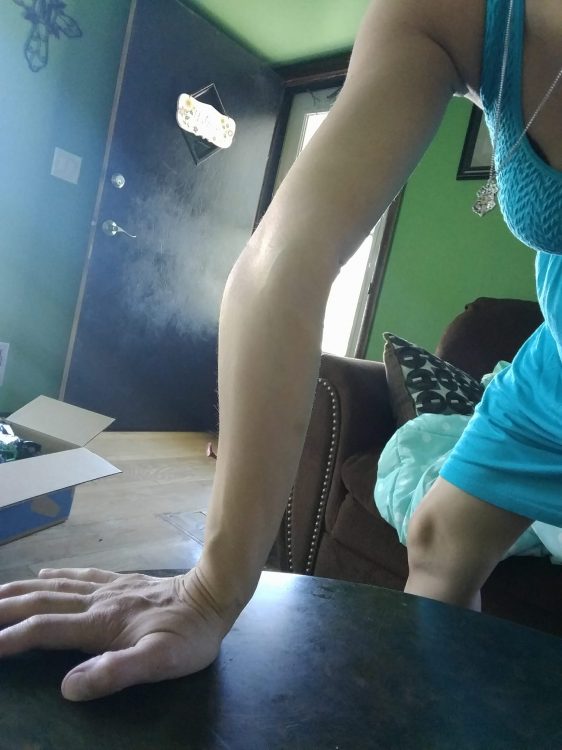 11. "I have hypermobile EDS, so I can bend my hands, elbows, knees and feet in ways that aren't 'normal' and have frequent dislocations (hands, shoulders, elbows, knees, hips, legs)." – Riana F.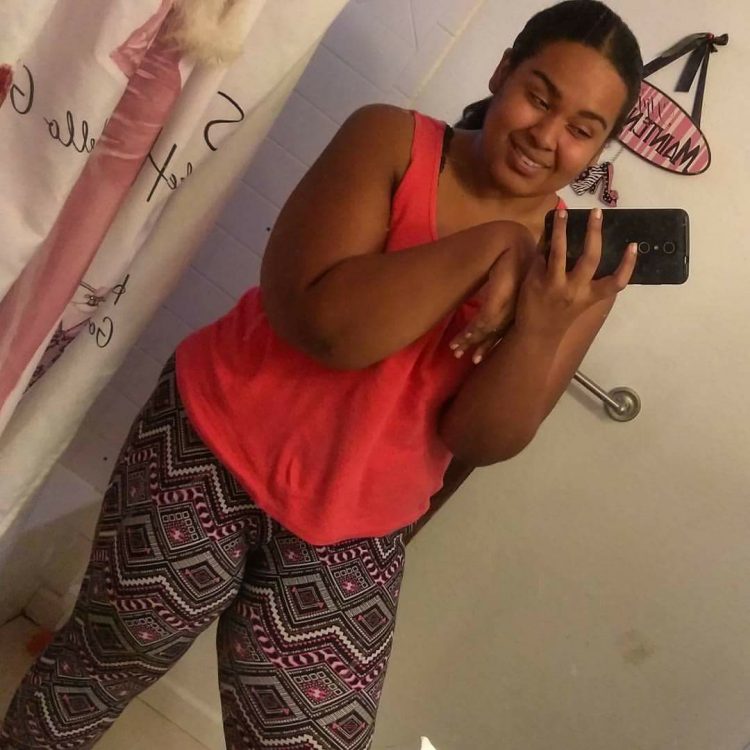 12."I'm now seven weeks post surgery for chronic posterior tibial tendonosis." – Abbie M.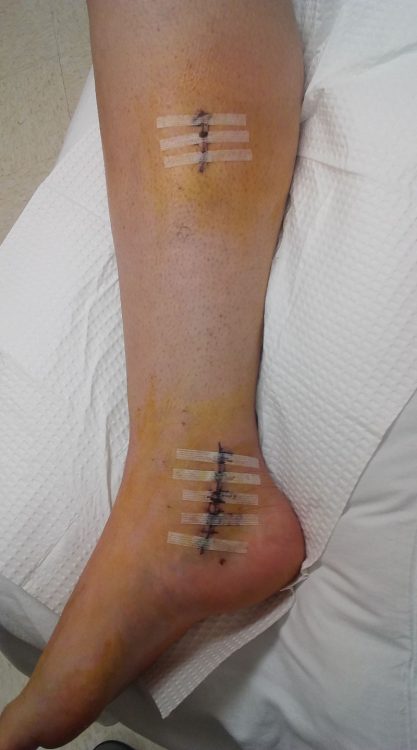 13. "Losing height as my ankles slowly collapse." – Joe R.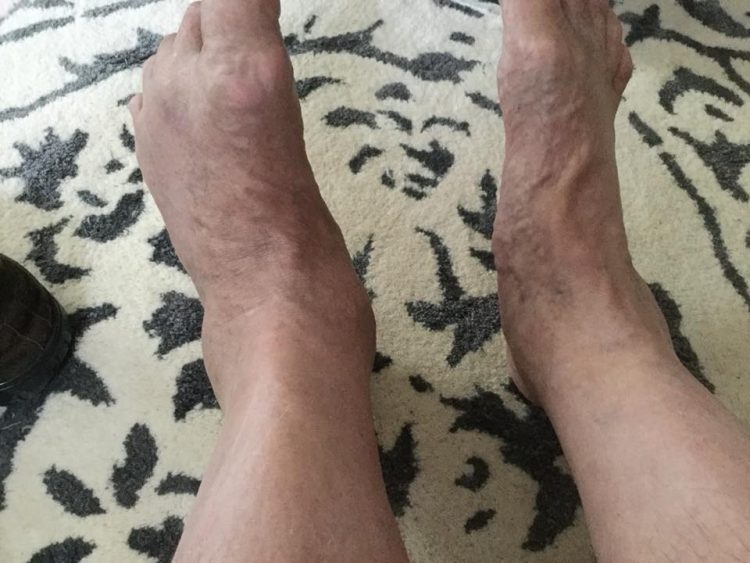 14. "EDS is an internal problem as much as it is external. It can cause dysautonomia, nerve damage, and loss of organ control when severe enough. This is an implant for my bladder, which no longer works on its own that doctors put in my spine. I had to wear the battery pack for two weeks on the outside while they determined whether it was in the correct spot. Then they completed the surgery and implanted it." – Kathy G.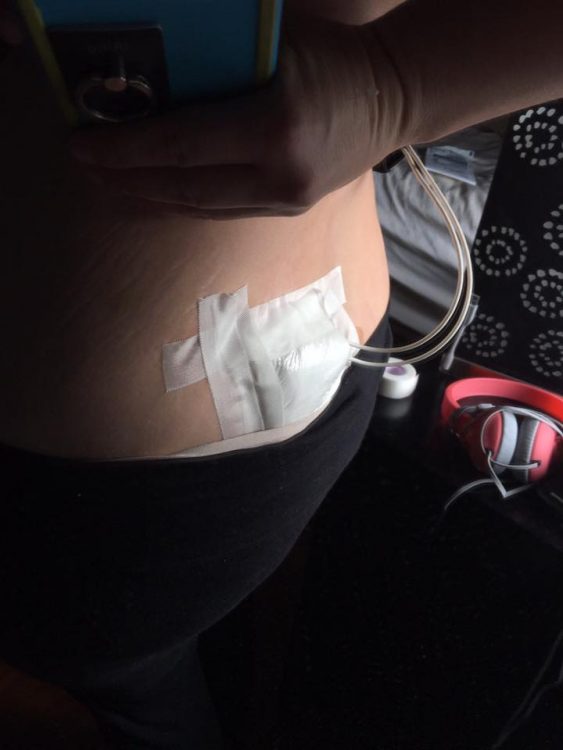 15. "My son's arms bending backwards." — Jayne S.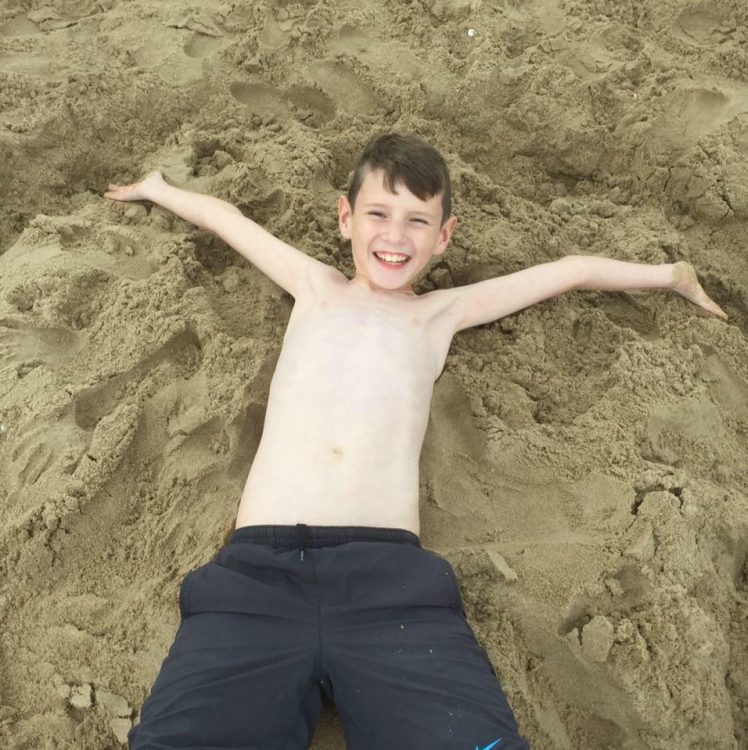 16. "Tachycardia, leaving my 6-year-old unable to move until it passes." – Donna H.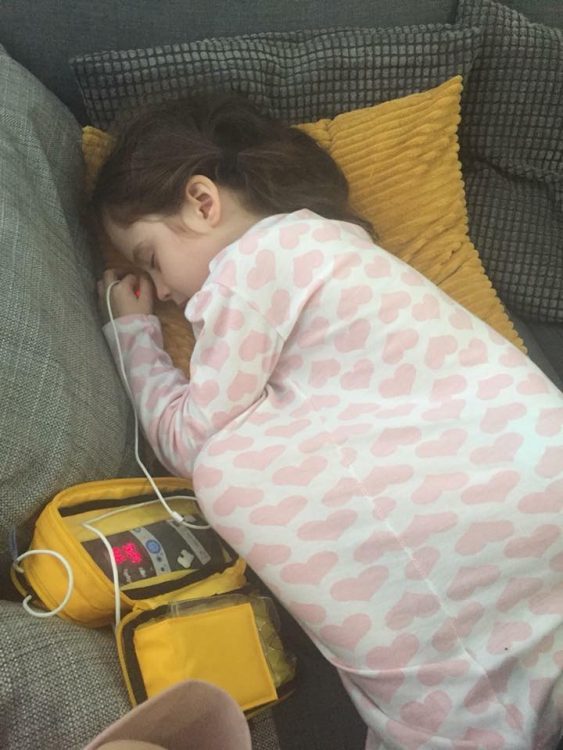 17. "This is me after ventriculoperitoneal (VP) shunt surgery. A shunt was needed due to multiple spinal fluid leaks and the leaks were due to an abnormal dura caused by EDS." – Christina A.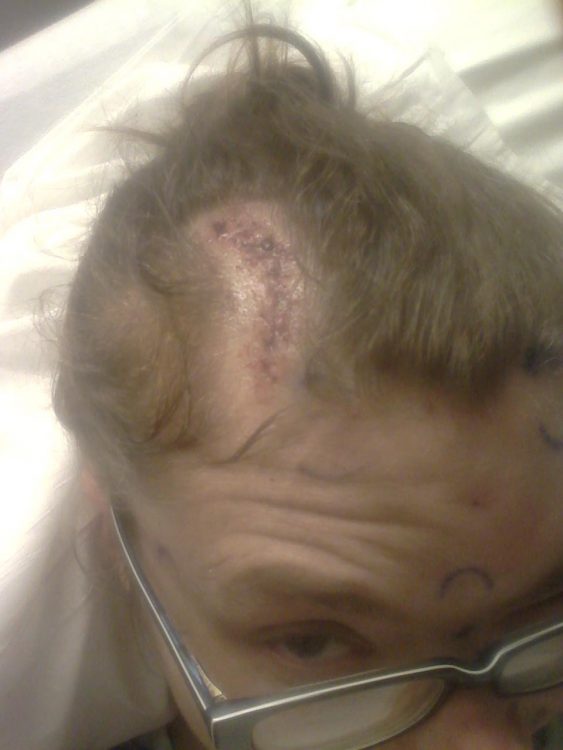 18. "Others can't see the high fevers almost every night. I often wake up covered in sweat." – Ashley B.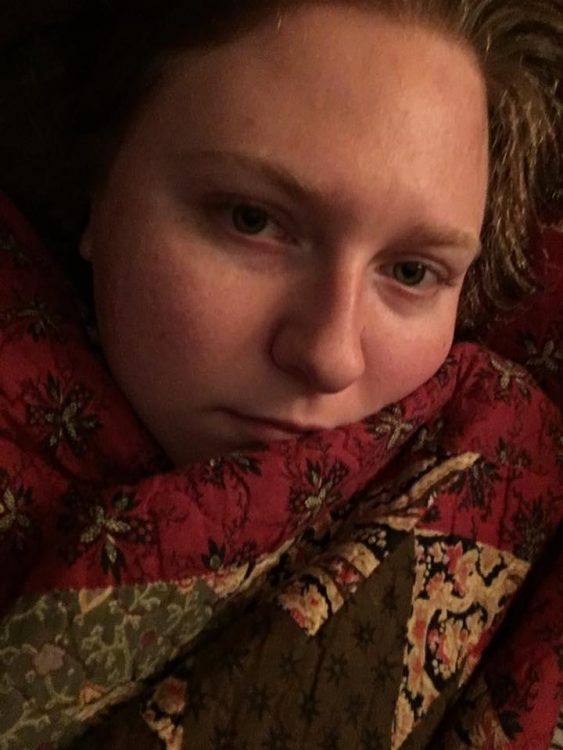 19. "EDS can do a number on their GI system: colon dysmotility and gastropresis." – Erica R.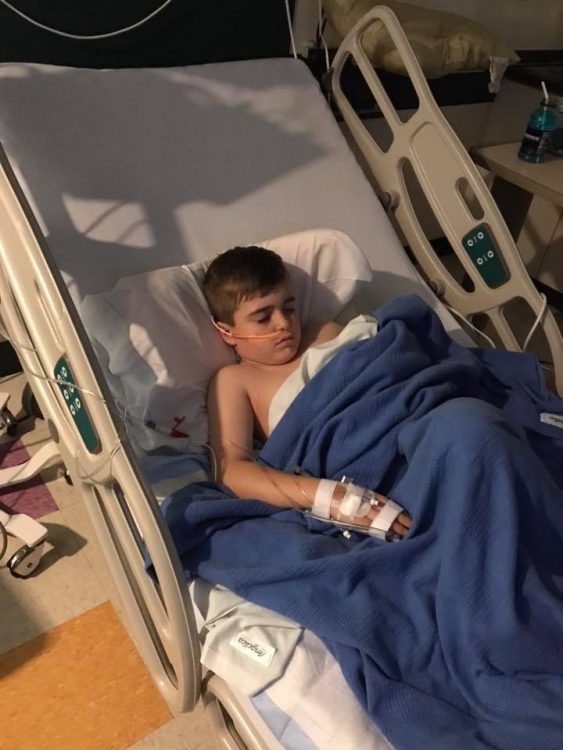 20. "Of course this is not my most severe symptom, but here's one I don't see mentioned very often. I experience hair thinning, hair loss, and hair breakage, probably due to a collagen defect and to malnutrition from gastroparesis and slow gastrointestinal motility." – Charlie F.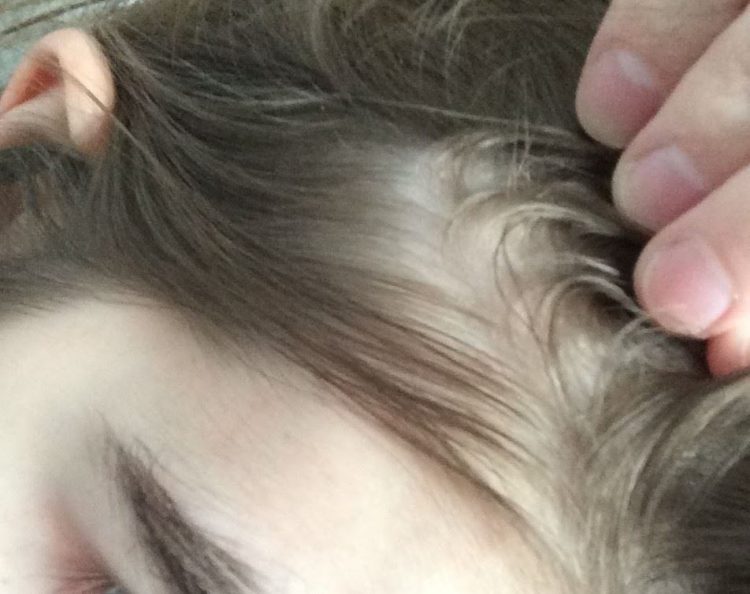 21. "My daughter's hypermobility. Look at her legs and feet." – Kaylee P.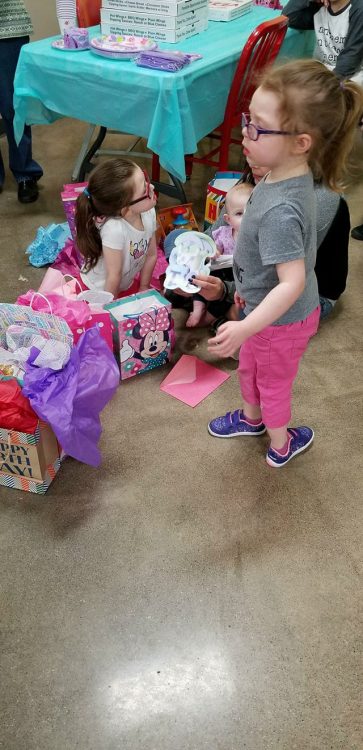 22. "I have so many allergies due to mast cell overreactions from EDS, doctors have to use two red bracelets for me when I go in for a procedure." – Kaye E.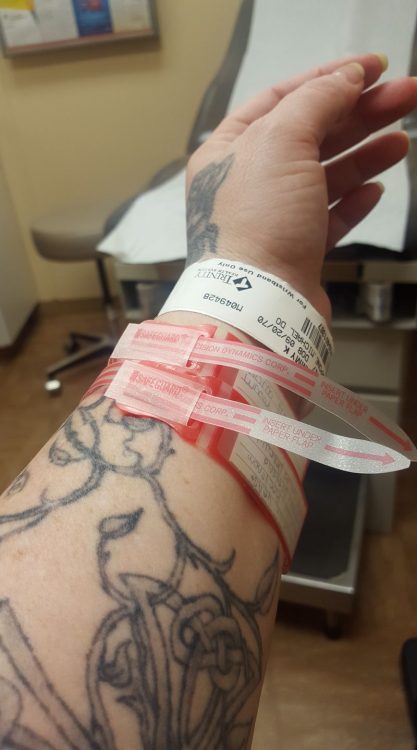 23. "Sometimes it looks like your lower half is on backwards." – Rae P.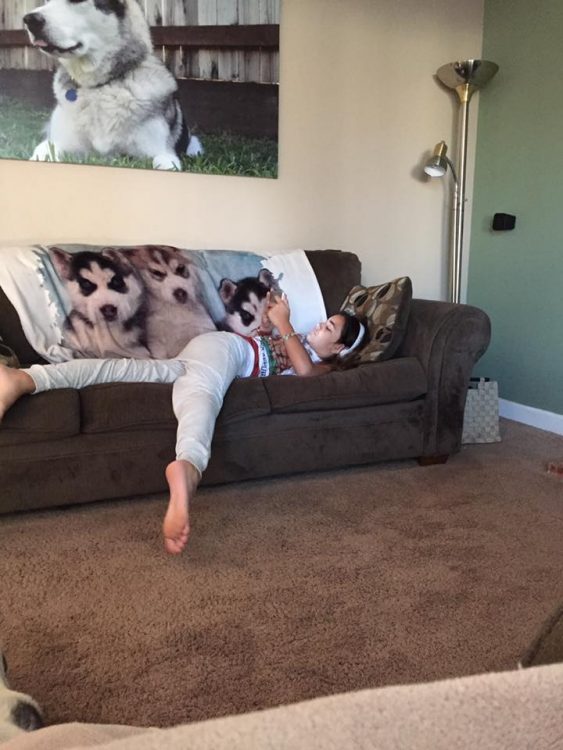 Do you have Ehlers-Danlos syndrome? Share one symptom others often don't see in the comments below. 
Originally published: May 22, 2018