The Must-Haves You Need Before Undergoing Surgery for Chronic Illness
---
Having surgery is never fun, but when it is necessary, you can try to approach it with the right attitude and be prepared so you can have the best recovery possible. Many things are out of your control, but there are some things you can do now that will make your post-op recovery better and help your state of mind during the long recovery period.
Hospital Must-Haves
Your own pillow and ear plugs.
Being comfortable and getting a good night's sleep is critical to your recovery, and the hospital is the worst place to do this. Taking your own pillow and some ear plugs will help you get a better night's sleep.
Self-care pack for the hospital.
Take a few little luxuries to make your stay more comfortable. Here's our top list of items:
Hand cream — you'd be surprised how dry your hands get lying in bed all day.
Lip balm — lips get dehydrated, especially when you're on oxygen for a day or two.
Room spray — hospital rooms get stuffy and smelly, so having a beautiful-smelling spray to use in the room, your pillow and on your bed can make it a little  nicer.
Makeup wipes – when you can't shower for a few days, having these on hand will help you feel refreshed.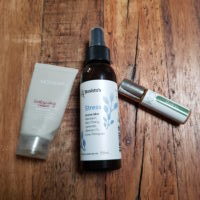 Entertainment
Depending on how long you're in hospital for, you may start feeling bored and lonely. The best way to pass the time is to take some things to keep yourself entertained:
A laptop or tablet with some good shows or movies to help pass the time, especially when you can't focus on much else.
Books and magazines are good once you can focus, if you're up for it.
Tasks like puzzles or mindful coloring can be helpful distractions.
If you can't concentrate enough to read or do an activity, try a podcast to pass the time.
At Home
Doing the right things once you get home makes the difference between a good recovery and a bad one. Before having surgery, consider a few of the below steps to prepare and ease your return to home:
Change your bed sheets and towels so they are clean when you get home.
Do some meal prep and have ready-to-heat meals in the fridge and freezer.
Set up a station next to your bed with everything you need in arm's reach, including books, magazines, laptop, toiletries or anything you need during your recovery. This way, you minimize the number of times you have to stretch or get up and down.
Invest in a folding chair you can use in the shower. (We got a great one from Ikea that can be used in the shower, but also used to sit and do makeup, rather than standing and leaning to see in the mirror.)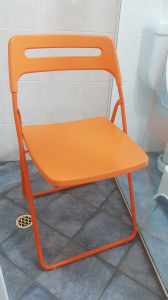 Once You Get Home
Utilize tools to make your life easier, such as a long-handled brush to use in the shower to be able to clean your feet, exfoliate your legs, etc., when you can't bend and reach during your recovery.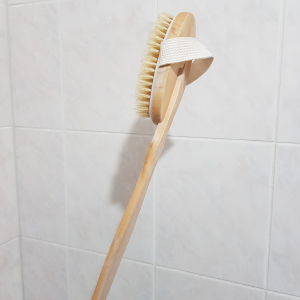 Keep drinking fluids. This is especially important if you get sick. You can drink plain water or add some cold infusion tea bags — these are zero calories, but add a nice flavor and make it easier to keep your fluids up.
Rent home equipment if you need it. Depending on the type of surgery you have, it may be helpful to rent a commode/raised toilet seat or an electric hospital bed.
Invest in tools that aid your recovery, such as grabber/pick up tools that will help you avoid bending or moving too much. These are especially helpful when you have kids.
Surround yourself with simple joys, such as fresh flowers from the garden or candles burning during the day. These simple pleasures will help your state of mind during a long recovery.
Make sure you follow your doctor's instructions and don't overdo it, ask for help from friends and loved ones and if you are feeling low, then reach out to friends and ask them to visit and keep you company. The better your mindset going into surgery, the better you will recover and cope.
Follow this journey on Whoa Mumma.
Originally published: October 21, 2019