10 Things I Wish People Understood About Service Dogs
---
I have had a service dog for about a year and a half and the experience has truly been life-changing. My dog Sonoma, a yellow Lab/Great Dane mix from ECAD — Educating Canines Assisting With Disabilities — has made me much more independent. I have chronic Lyme disease, epilepsy, and other chronic illnesses. Sonoma helps me navigate through my life and helps me with my disabilities.
Many people do not understand the importance of service dogs, their many purposes, and can be ignorant. Here are 10 things I want people to understand about what it's like to have a service dog.
1. It is not a luxury. Although having my dog is amazing and has many benefits, he needs just as much care as I do And it's a big responsibility having a service dog. I wouldn't have a service dog if I didn't need one.
2. You may not pet him. Service dogs need to be focused on their handler at all times. Sonoma needs to be with me to be able to alert for a seizure. We are not being mean or rude by denying petting, but it simply puts our health at risk, as our dogs are working dogs.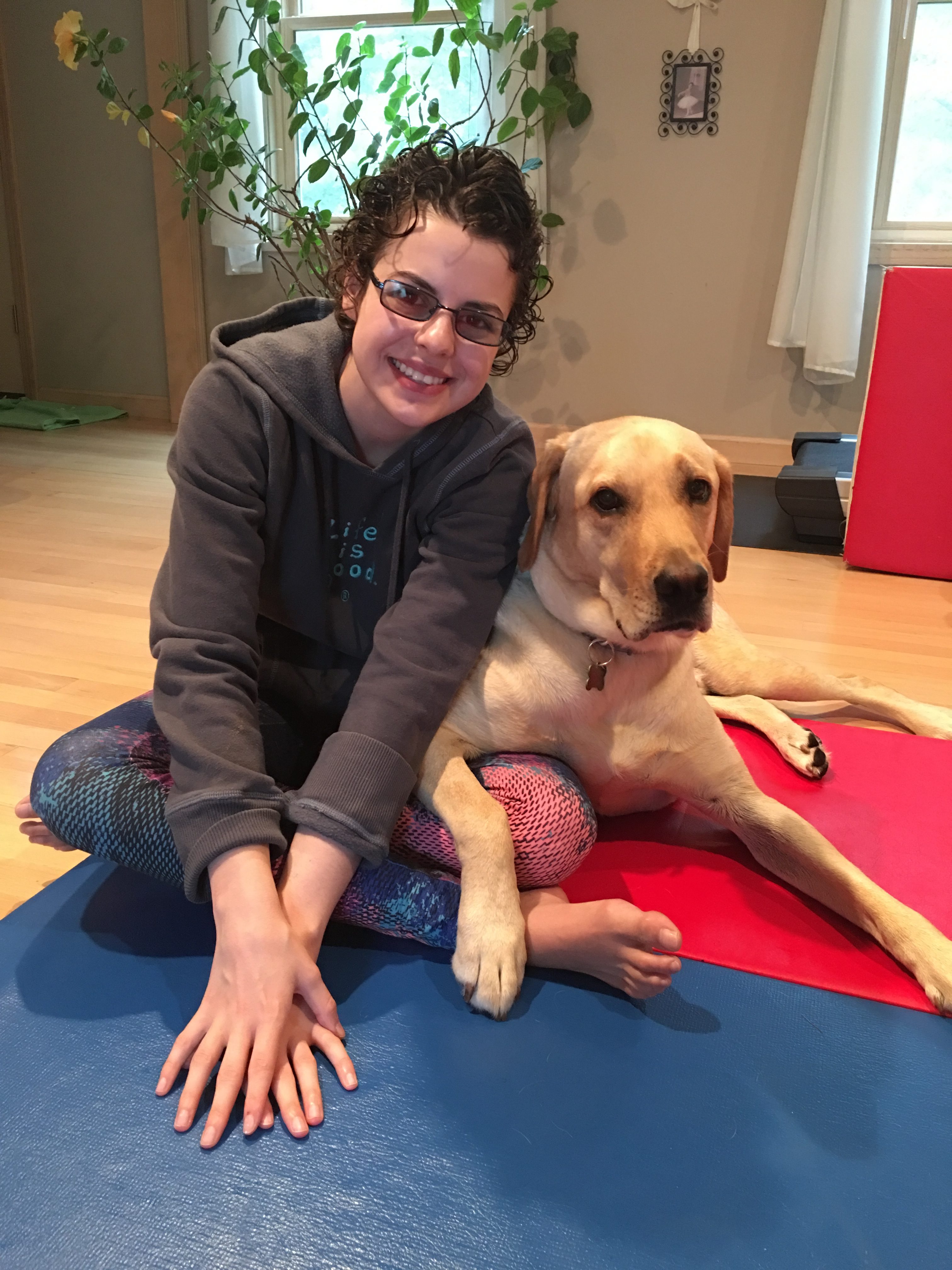 3. Do not distract my dog. Even if it is not petting… there are many more ways to distract a service dog. From staring a dog down to giving them food, yelling "doggy doggy," making barking noises… I could go on and on about this one. If you have a question please talk to me, the handler.
4. Please do not ask me nosy questions about my disability. I know many people are truly interested about service dogs since they can do many amazing things, but medical or highly personal questions violate my privacy. If we're talking and you're being respectful and I decide to share my disability or how my dog helps me, that's up to me. But don't expect me to share details that may be uncomfortable. Also, sometimes there just isn't time to talk!
5. Do not even think about putting your lap dog in a fake service dog vest from online and claiming it's a service dog. There is a big problem with fake service dogs. They distract real working dogs and give service dogs a bad rep. Leave your pets at home; they don't need to be in the store and they can wait.
6. Service dogs do work, but they love it. That is why they are chosen to be service dogs. Everything is a game to them. Do not say "that poor dog only works" or "let the dog be a dog." Trust me, I think my service dog has more fun than any dog. When he is home, he will perform tasks for me, like retrieving medication and helping with seizures, but he is a normal dog that runs outside and wants to play, snuggle, chew a bone and relax. My dog is not overworked and gets plenty of down time.
7. Respect the vest. Sonoma wears a service dog vest which says "service dog" and "do not touch," as well as "seizure alert." Things like "do not distract" "don't call me I'm working," "do not separate from handler" etc. are useful information. Also, sometimes there are pockets labeled with emergency information in them, so if you see a person with a service dog in trouble and call 911, they may have medical records of importance right with their dog. Sonoma has my records and his ID from ECAD on him at all times. The problem is, despite seeing a dog in a vest, people often do not stop and think "that dog is working."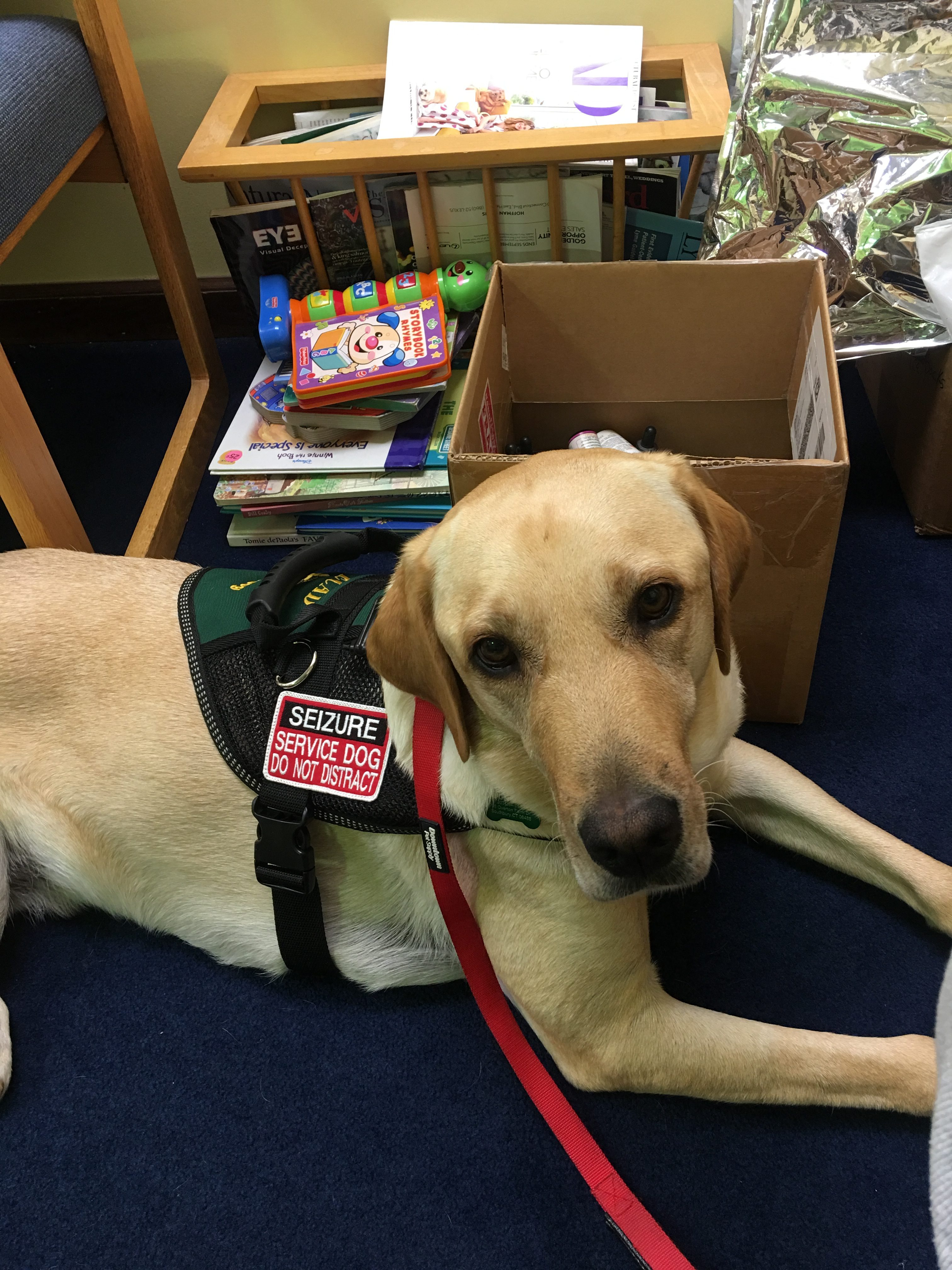 8. Educate children, family and friends. Some of the best things I've seen in public are times when a young child points and says "dog!" in a store, and a parent explains that they need to let the dog be because the dog has a special job. In my experience, kids handle it way better than adults. If a child comes near me to pet my service dog, I politely say my dog is a special working dog and that he cannot be pet. Children are easier to educate than adults, who are often already petting the dog while I try to stop them. I have had wonderful conversations with children about my service dog. I do not go into the nature of my disability, but I say he helps me when I'm not feeling well, and that he's very smart. I explain some of the tasks he can do and the children are very interested to learn.
9. Follow the lead of the handler. We are all different. I may enjoy educating some youth on my pup, but some people may be rushing to pick their kids up from school. Some people like to talk a lot about their service dog, and others like to keep it much more private. Never pry. If a person wants to explain more, they will. If they want to keep it vague, they will. I never ask a stranger about their medical history — physical or mental! Feel free to look up videos about service dogs and learn more if you're interested.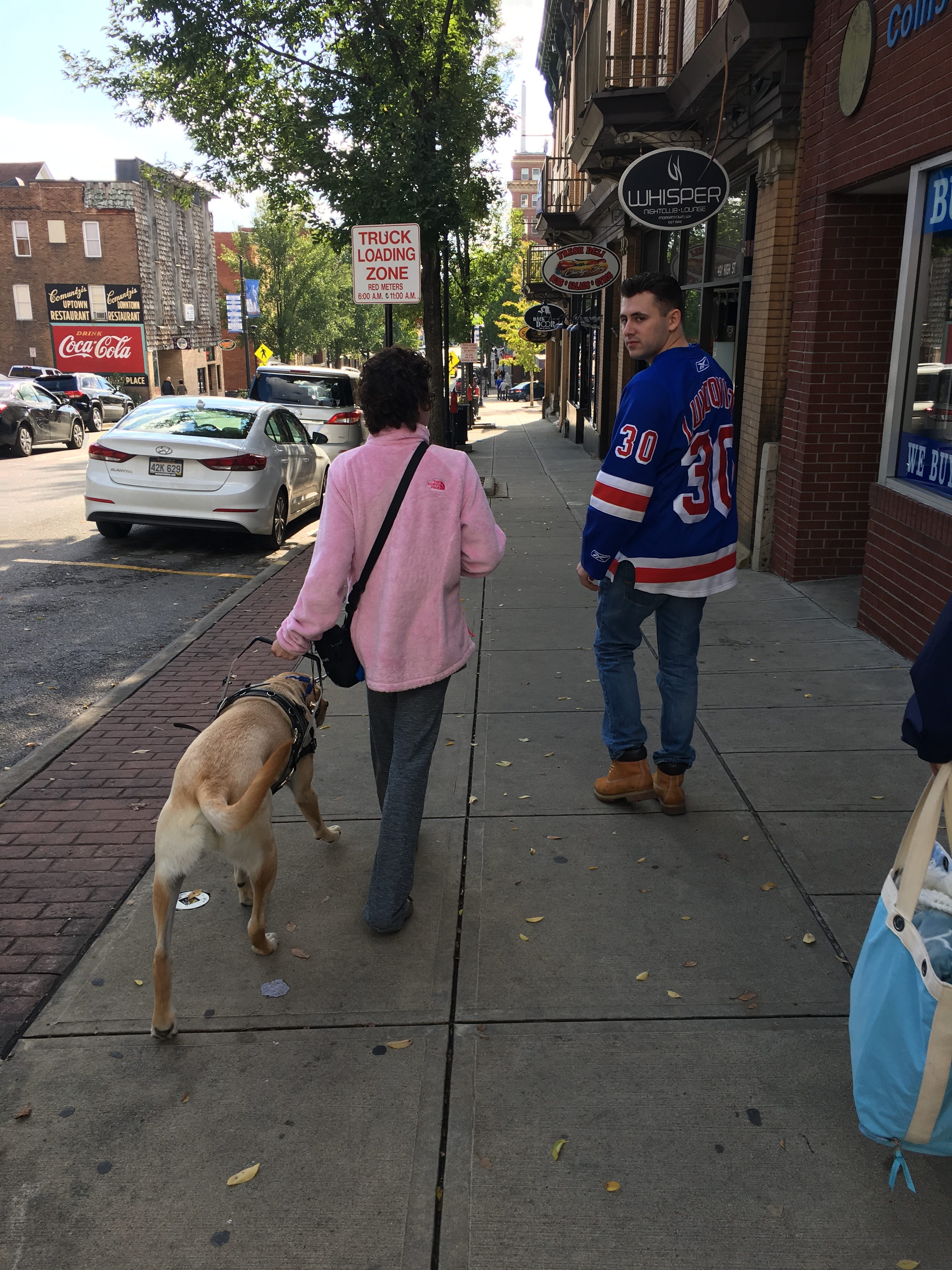 10. They change the world for us. Things that were impossible for me are now possible. Service dogs are "not just dogs". They are truly special dogs with amazing training to help a person conquer life with less troubles. They are amazing companions, hard workers, and deserve a lot of credit and respect.
I got my service dog when I was 19 at ECAD in Connecticut. I absolutely love the foundation and they have helped me so much. I would not have my service dog Sonoma without them. I continue to educate people about service dogs through volunteering with ECAD, as well as being a part of the new curriculum, "Canines Assisting in Health," which will be a new nursing course at Pace University to teach nurses how to work with disabled people and their service dogs. To learn more about their service dogs, you can visit ECAD's website.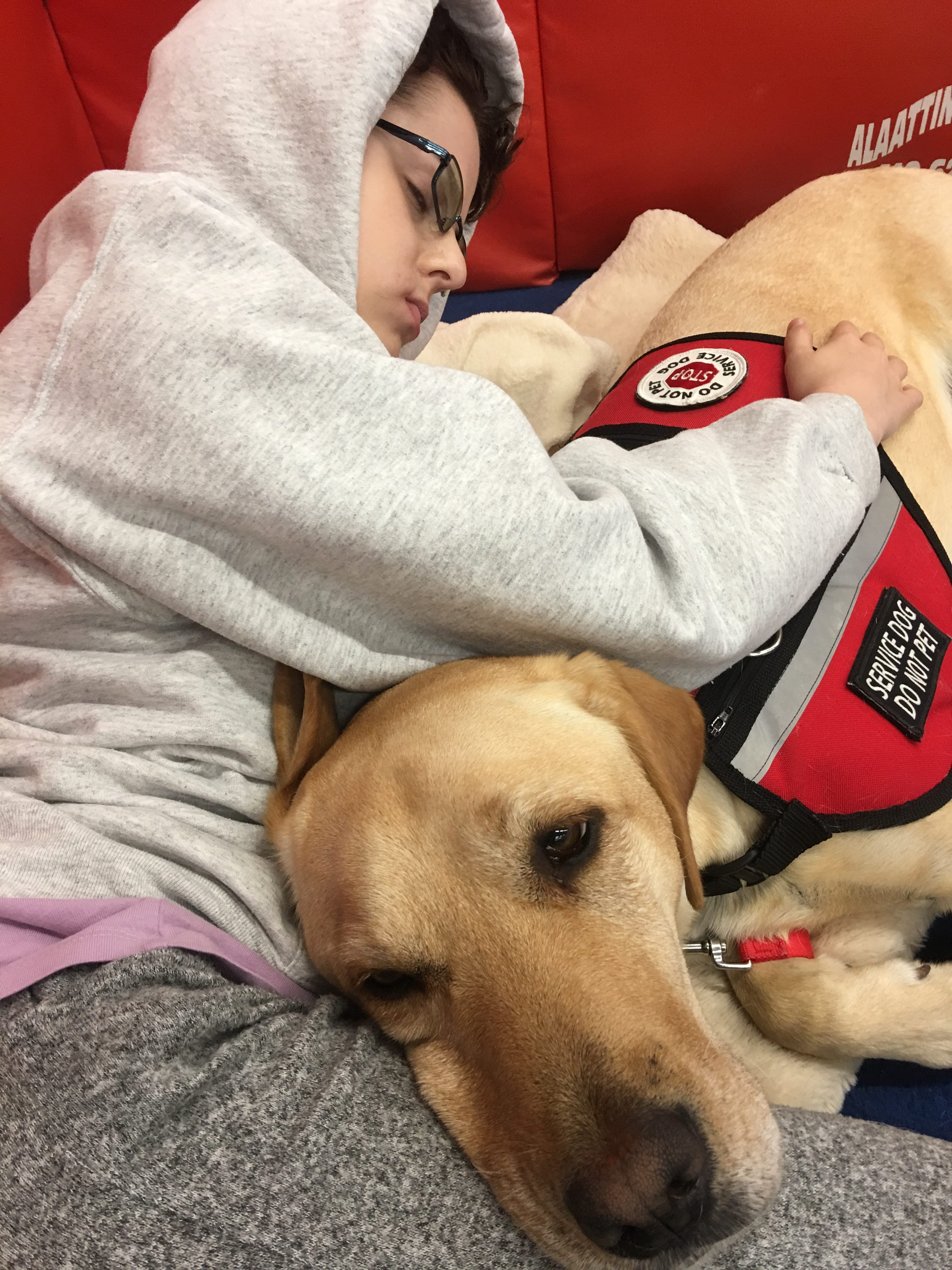 Originally published: December 10, 2018