Teen With Epilepsy Calls Out Company After Being Judged for Using Disability Seating
---
Tavia Marlatt has epilepsy, and due to her frequent seizures, the 19-year-old is unable to drive. Marlatt, from Surrey, B.C., relies on TransLink public transportation, and after a number of negative experiences on busses and trains, she asked the company to make changes she believes could improve the system for all passengers.
Marlatt requested that TransLink modify signage in the priority seating section for people with disabilities, according to CBC News. Marlatt explained that because her disability isn't visible, she's often judged for using the priority section. She says the current signage only reinforces this, and she's asking Translink to add an image of the international symbol of medicine next to the international symbol of access.
Other relevant stories:
• What Is Photosensitive Epilepsy
• Can I Smoke with Epilepsy
• Autism and Epilepsy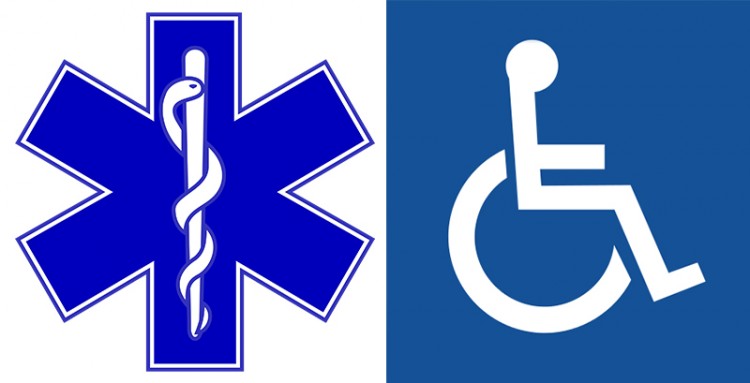 "I get the nastiest looks from everybody because I'm 19 and just by looking at me, you can't tell that I have a disability," Marlatt told CBC News. "There's not enough room in the back to have a grand mal seizure without getting hurt."
Marlatt told CBC News the last time she had a seizure on the bus, she woke up on the floor with the door repeatedly closing on her head. "Literally nobody tried to help me. They just stood there and watched," she said. "I was very upset with our society for not helping a youth having a medical issue."
"I would just really hope that people put more of an effort into learning about non-physical disabilities," she told CBC News, adding that she hoped the signage would reflect the needs of people like her.
TransLink didn't address whether it will change the signage, but the company did release a statement responding to Marlatt's request, and announced it's increased the number of priority seating signs on buses and the SkyTrain.
"This young woman's story is an important reminder to all of us to remember that many disabilities are invisible. We urge all our customers to be kind and considerate to their fellow passengers," a spokesperson for TransLink told The Mighty. The company added that its Access Transit Users' Advisory Committee meets once every two months to give feedback on how to better accommodate the needs of people with disabilities.
Originally published: February 25, 2016