To the Disorders That Left This Mom Heartbroken
---
Dear Cardiofaciocutaneous (CFC) Syndrome and Epilepsy,
When I found out I was expecting a baby girl, I was full of joy. I had so many plans for my baby girl, who we named Harley.
I would get to watch Harley enjoy her favorite foods, run, and play dress up. I would get to help her pick out dresses for her many dances. I would get to watch her graduate from high school. I would help her plan her wedding, pick out her wedding dress and watch her walk down the aisle. I would get to witness Harley having her children. We would be the best of friends.
But y'all had to come along and shatter all my dreams I had for my beautiful daughter. Y'all would make the simplest task so hard to achieve. Y'all would take my beautiful daughter's smile and laugh, and it would be so long before she would get them back.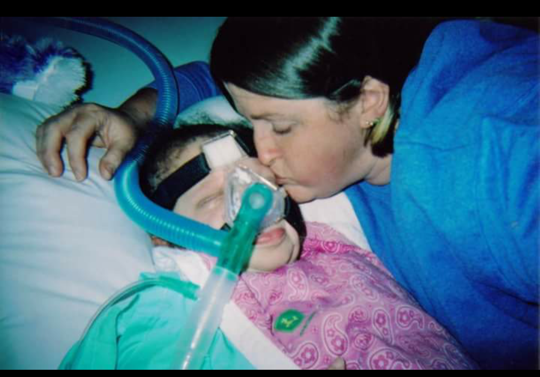 Y'all took her ability to eat and enjoy food. Because of y'all, Harley would never be able to sit up without help or walk. Because of y'all, Harley and I spent so much time in the hospital away from our family.
I curse the day y'all arrived, because y'all changed our lives. As if y'all had not already taken enough, on March 12, 2009 after fighting for 10 years, two months, and six days, Harley took her last breath in my arms and lost her battle against y'all. Y'all changed my life, and left me with a shattered heart forever.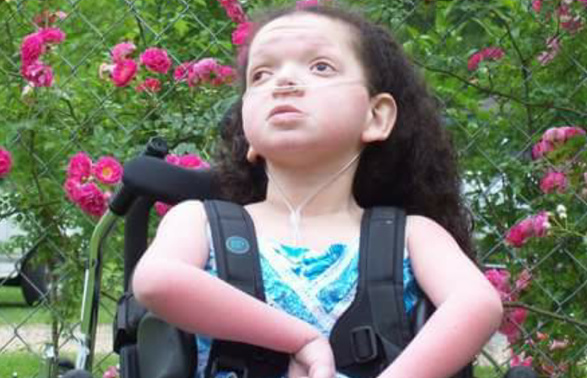 From One Heartbroken Mom,
Renee Melvin
Want to end the stigma around disability? Like us on Facebook.
And sign up for what we hope will be your favorite thing to read at night.
Originally published: March 24, 2015