When One of My Students Noticed I Was Having a Flare-Up
---
As someone with a rare disease such as erythromelalgia, you sometimes become consumed with the misery of the pain. I'm a high school teacher and I am still trying to work full-time, which can be very challenging. I am so determined not to let this disease beat me, but there are days. Oh, there are days that I just want to crawl under my desk and cry. I wear a mask and I wear it well. Those who really know me know when I am sick. They say they can see it in my eyes. Apparently, they lose their bright luster.
I still remember one day when I was determined to go to work despite feeling my worst. My students were presenting their Independent Studies and there was no way I could possibly be away. I knew just how hard they had worked on them. If I did not show up, I would let them down and I was not about to do that. Of course, my husband thought I was crazy. "You're too sick for this. You should be staying home," he argued. "You just don't understand," I told him. "My students are expecting me to be there. I will work through this."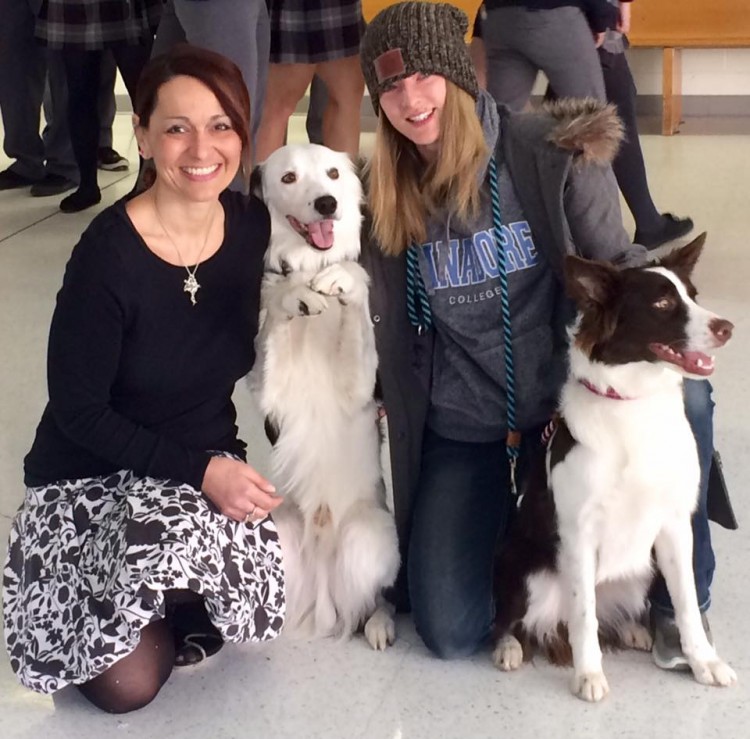 Now, my flares were relentless and I felt like I was being battered throughout the day. About halfway through my day, one student made eye contact with me and I knew she could see past my mask. She wandered over to my desk and asked me if I was OK. I looked up at her and smiled. Then she asked again, "No Miss, really. Are you OK?" At this point, she reached out and tapped my hand. It was such a human moment for me that it brought tears to my eyes. She dropped a note on my desk that read, "You're the best teacher ever. Even when you are at your lowest, you are always here for your students. Don't think we don't notice." She smiled at me and said, "If you need anything, just let us know. We're here for you, too."
There is a profound reason why I chose this profession. It is not for a paycheck. When you make a connection like this with your students, it stays with you. It was such a teachable moment for me: a moment of empathy that has stayed with me over the years. I have never forgotten that moment of kindness and it has given me the will to fight this disease for my students. I love what I do and I wouldn't change it for the world.
We want to hear your story. Become a Mighty contributor here.