Answering the Question, 'Why Do You Shake So Much?'
---
"Do you have Parkinson's?"
That question, from a dear friend who has known me more than half my life, shocked me as I looked at my hands that at that point held a glass. I tried to figure out just how badly I had been shaking.
Then there were the questions from a group of third-grade Girl Scouts one evening: "Why do you shake so much?"
And forget trying to thread a sewing needle. That was just an exercise in futility.
I have essential tremors. I've had them most of my life. And as I've gotten older, this previously invisible issue has become more and more visible.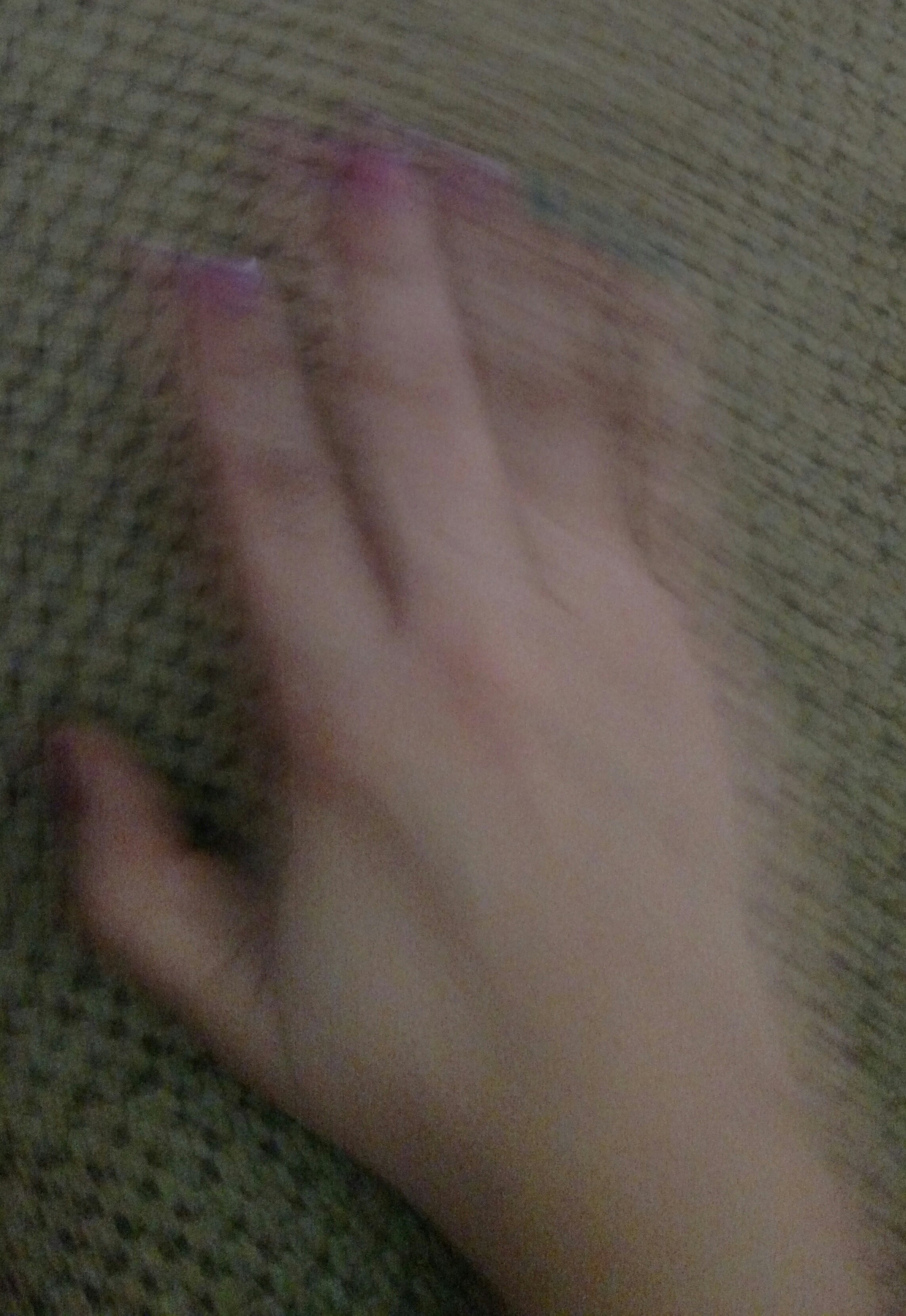 Essential tremors are a common neurological issue, made worse by things like stress and age. Some people can have them in their legs, others in their arms.
Mine are in my hands.
When I was younger, you could barely notice it. A slight shake when I held both hands out was all you could see. As I got older, it would become a little more pronounced but not much. "Look," I would say, holding out my hands as if the tremors were some sort of neat party trick to show off.
These days, I shake all the time, sometimes violently. People still don't seem to notice it unless they are looking directly at me. It doesn't seem to affect my typing skills, nor my writing ability. But anything involving fine motor skills is an issue. Fastening a necklace. Buttoning a shirt. Ironing on Girl Scout patches. Pouring soda. Putting a key in the door. The list nowadays is endless.
My left hand shakes more than my right. Does it have anything to do with my right hand being the dominant one? I'm not sure.
The neurologist I finally consulted assured me I did not have Parkinson's. He also told me that essential tremors will get worse the older I get and that treatment can include medication or surgery.
Until then, these hands that shake so much will continue doing what they normally do: holding my children, embracing my husband, typing stories, waving hello and goodbye, and helping me throughout each day.
We want to hear your story. Become a Mighty contributor here.
Originally published: February 13, 2018