Choosing an Accessible Wedding Venue as a Spoonie Bride
---
While planning my two weddings (during one engagement) I learned a lot about my accessibility needs as I grew to need a cane and accept my new illness. I interviewed other couples who shared my experiences. We all shared the feeling of misunderstanding.
The following is an excerpt of a personal story of my experience finding a venue as a spoonie bride:
I planned two weddings, and therefore had two venues. Both were reception and ceremony-ready. In this book, I've already talked about my parents' Victorian fairytale, which was my second venue. My first venue was a children's camp a family friend of ours managed.
Multiple weddings had been thrown there. Most weddings I had ever been to took place at the camp. It was beautiful: picturesque with waterfalls, cliffs and green rolling hills. I knew it was what my husband and I could afford and that he would love it.
We had a down payment of $60 for 24 hours and a special of $600 for the discounted venue. It was typically $1000. We received this discount because of the 15-year-long friendship I had with the camp manager's family. My husband, a botanist and avid outdoorsman, loved it. Not to mention on the highest cliff in the camp stood three white crosses overlooking the creek we chose our ceremony site to be next to.
But with my illness, I was transforming. The girl who spent hours outside on the trail after work was no longer rugged and mucky. As much as I could appreciate plants and animals, I couldn't drive all the way to the camp, cross a bridge by foot twice, and have a wedding.
Besides, feral hogs had previously torn up the ceremony site, leaving grown-over holes in the ground, and I was wearing kitten heels. What if I caught my foot and fell?
Needless to say, the camp couldn't accommodate me and it wasn't "me." It was beautiful, but it didn't suit my vibe.
I had booked the camp before my mobility issues appeared. No one can predict the future, and I have the more important ring on my finger anyway.
This is to say, take heart in your wedding planning – no matter what unforeseen circumstances arise, know that you are loved. You deserve that love, and you deserve the best venue.
My book on accessible wedding planning, "Wedding Planning for Spoonies," is on preorder today and launches May 1. Find it here on Amazon.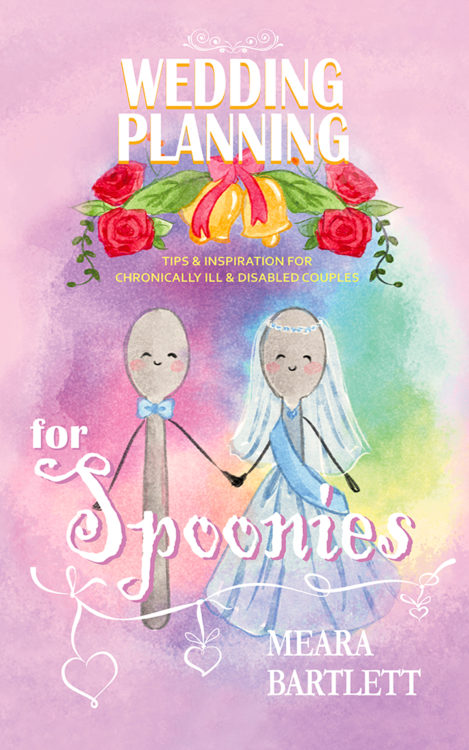 Originally published: December 17, 2020