Am I Being 'Negative' By Admitting My Reality With Chronic Illness?
---
I admitted something to both myself and my husband recently.
After a lot of "pushing through," denial, and disappointment, I came out and told him that my recovery from this latest flare was going to have to be a very slow and careful one.
I'm not going to bounce back to baseline any time soon.
And the relief I felt after admitting this out loud was instant and very welcome.
Because I have now faced the reality of my current situation, several things have happened.
I am able to ask for the extra help I need without feeling guilty or explaining why I need it.
We have been able to put new routines in place to help with the children's education and entertainment.
We made the decision to employ a cleaner for a couple of hours a week to help in keeping the house tidy.
I have felt the weight of unrealistic positivity and unreached goals lift off my shoulders.
I no longer feel an invisible pressure from those around me to push beyond my safe boundaries.
Admitting that my recovery this time around is going to be slow isn't me being "negative."
It's me being realistic.
It's me rejecting toxic positivity and instead recognizing and accepting my current limitations.
There is a difference between "positive thinking" and placing unrealistic expectations on ourselves, the first of which most definitely has a place in aiding mental health and recovery, and the second of which leads only to disappointment and discouragement.
And accepting the current limitations placed on us by our bodies and our minds isn't being "negative."
It's recognizing the need to be gentle with ourselves. It's understanding that even the smallest of steps are still carrying us forward and bringing us closer to our goal. It's asking for the help and support we need from those around us, so that they aren't left to try and guess what we need or how we're doing.
And that will be of benefit both to us, and to those around us.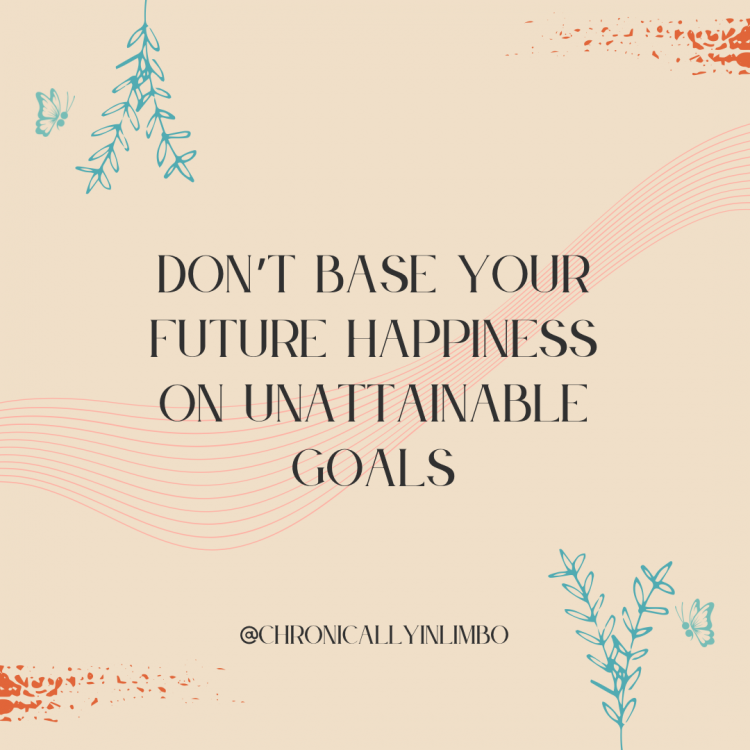 Originally published: May 4, 2022