20 Gifts to Give a Friend With Fibromyalgia
---
Editor's Note
We hope the products below, all recommended by our Mighty community members, help you or a loved one in your health journeys. Just so you know, The Mighty may collect a share of sales from the Amazon links on this page. Prices and product availability are accurate as of publication.
When searching for the perfect present to give a loved one, a personalized gift based on their hobbies, interests or needs is always a wonderful gesture. But if your friend or family member happens to have a chronic illness like fibromyalgia, considering their health when picking out a gift might be greatly appreciated as well.
To get an idea of what types of gifts would be most helpful for those with fibromyalgia, we asked our Mighty community what gifts they would love to receive. Of course, everyone with fibro is different, so some of the following suggestions may suit certain individuals better than others – but hopefully this list can spark some inspiration.
Here are our community's recommendations:
1. Electric Blanket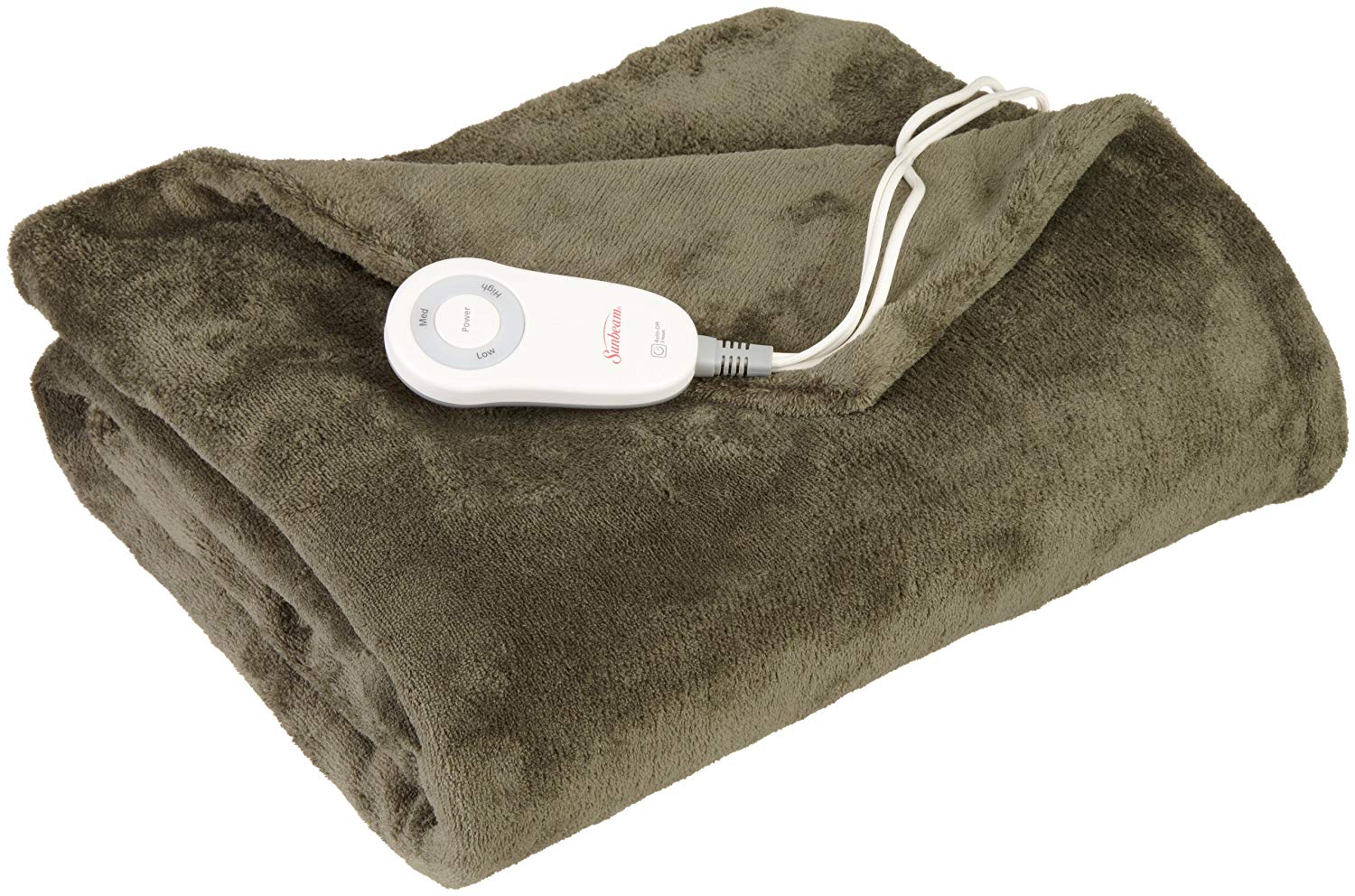 "The best gift I've gotten was a super soft plush electric blanket. It's soft enough it doesn't hurt my skin and the heat is adjustable to multiple levels so I can always find the perfect setting that helps without causing me to overheat," wrote Stephanie Wisheropp.
"I'd love to try a heated throw blanket," added Alexandra Young.
"One of those plug-in warm blankets. I'm cold a lot – even when it's not, I am. Then once I'm warm I can turn it off," said Kelly Dowe-Weadick.
Buy the heated throw above for $39.99 from Amazon.
For more recommendations from our community, check out these 13 cozy blankets people with chronic illness love.
2. Massage Tools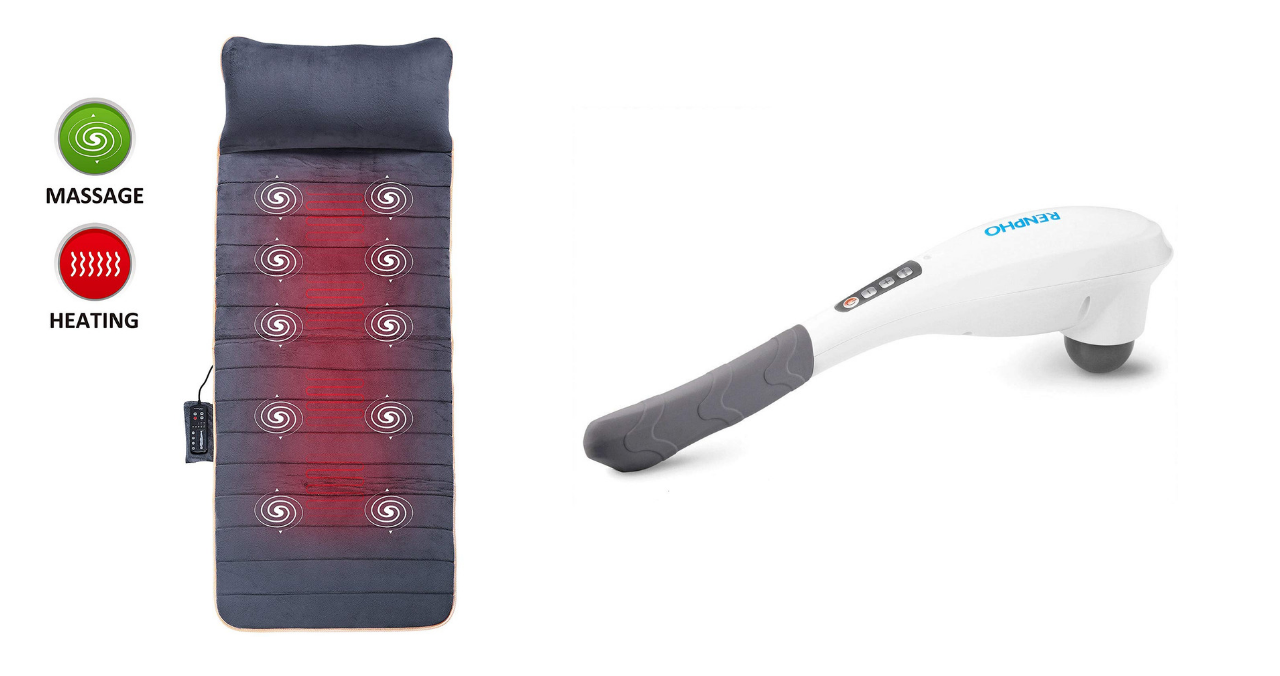 "A back massager," wrote Miranda Jo. "One of those that's as tall as your back and you can put it on pretty much any seat. It would help me relax my body at the end of the day so that I could fall asleep easier."
"Home massage chair," said Lisa Haddock McGivern.
Jade Elora recommended the massage mat featured above [left].
Buy the massage mat above [left] for $79.99 from Amazon. Buy the handheld deep tissue massager above [right] for $33.99 from Amazon.
3. Gift Certificate for Cleaning Service

Devin Jones suggested, "A cleaning service/assistant for a day type of thing."
"A maid service to deep clean the house once a month!" said Tiff Ziacan.
Sarah Eldridge added, "Someone to clean my house would be the greatest gift anyone could give!"
Buy a gift certificate to Merry Maids or Molly Maid.
4. Stuffed Animal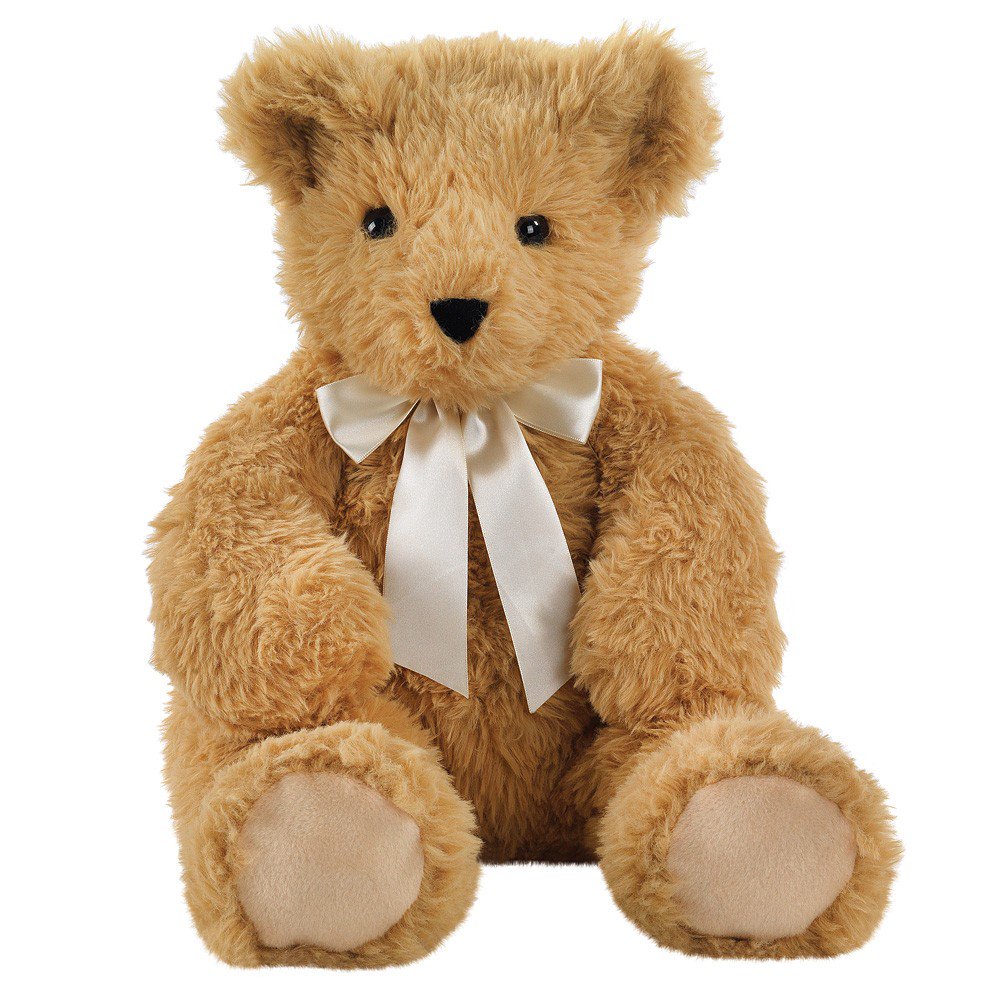 Sue Meismer said, "Like most others, a weighted blanket – also CBD balm and oil and a Vermont Teddy Bear Company teddy bear to hug!"
Bethan Bea Winsborrow recommended, "Cuddly toys for comfort on my bad days."
Buy the teddy bear above for $59.99 from the Vermont Teddy Bear Company.
5. Soft and Comfortable Pajamas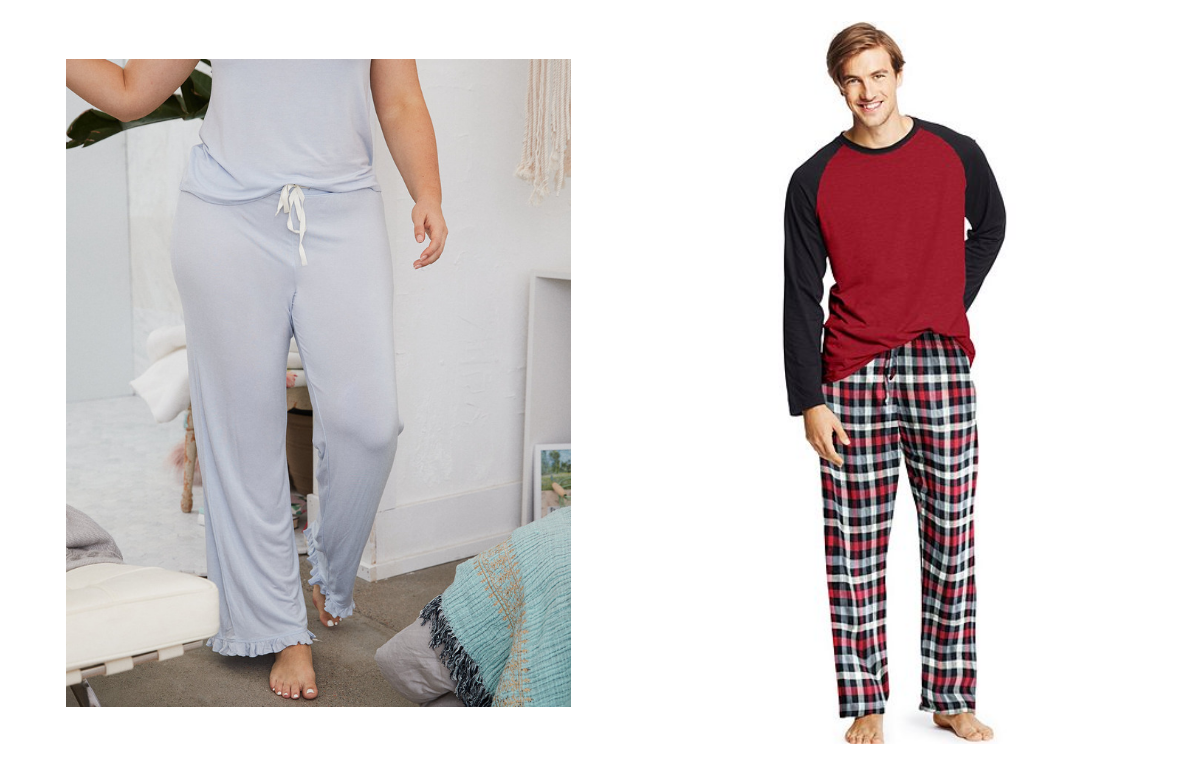 "Pajamas or blankets for when I'm in a flare-up and just want to rest all day," suggested Chloe Herriot.
Rachel Perez wrote, "Leggings, nice but comfortable blouses I can wear with said leggings, a weighted blanket, soft and warm nightgowns for the cold months, cardigans, soft warm long socks."
"I always ask for soft fuzzy socks [and] soft fuzzy PJs. Sometimes PJs are all I can tolerate," explained Holly Paoni.
"Very soft and warm pajamas," added Livi DeWolf.
Buy the Aerie Softest Pajama Pants above [left] for $20.66 from Aerie. Buy the Hanes Men's Jersey Flannel Sleep Set above [right] for $21.75 from Hanes.
For more recommendations from our community, check out these 20 beautiful pajamas to wear on days you're stuck in bed, and these 12 comfy clothing brands with dressier alternatives to pajamas.
6. Heating Products

"Hot water bottle so I can take it every where with me," recommended Judith Bruce.
"A heated mattress pad," said Shayla Fortner-Watrous. "My heating pad just isn't big enough!"
"Any microwaveable heat pack (you can never have too many)," wrote Jillian Seiden. "Getting me a gift related to my illness is one of the sweetest, kindest gestures I can think of. It makes me feel so loved and validated and like I'm not alone. I try my hardest to hide my pain and not let other people see it, so to let me know you're still thinking of my pain means the world to me."
"I would love to receive a heating pad," said Joanna Gregoriades Sturza. "I sleep with one every night and take it almost everywhere I go. It's the only way I get any relief."
Buy the heating pad above [left] for $34.99 from Amazon. Buy the heated mattress pad above [center] for CDN$103.02 from Amazon Canada. Buy the hot watter bottle above [right] for £10.99 from Amazon UK.
For more recommendations from our community, check out these 20 heating products and these 14 portable heating products that can help relieve pain.
7. Peppermint Oil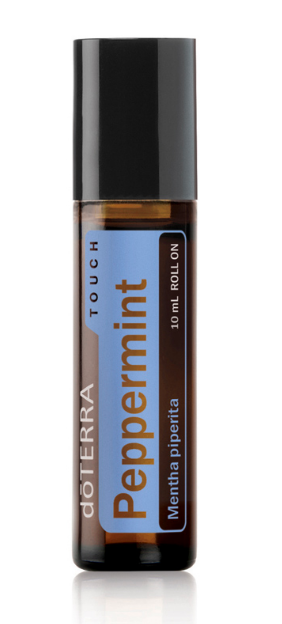 "Peppermint oil to rub on sore muscles," recommended Gail B.
Buy the peppermint essential oil above for $18 from doTERRA.
8. Help With Chores and Errands
"The best gift would be help doing chores or running errands. Even bringing food so that I don't have to cook or going to the store would be awesome," explained Lisa Hero.
Victoria Checketts wrote, "Someone to offer their services of cleaning/going food shopping for me."
"I'd love to have someone that could do everyday tasks for me," Sara Lynn told us. "I get a backlog of laundry and dishes."
"Having someone help [with] house chores and errands would be great, because these things can be quite energy-taxing and often worsen pain," explained Mikayla McNeilly.
9. Fun Activities to Do on Days in Bed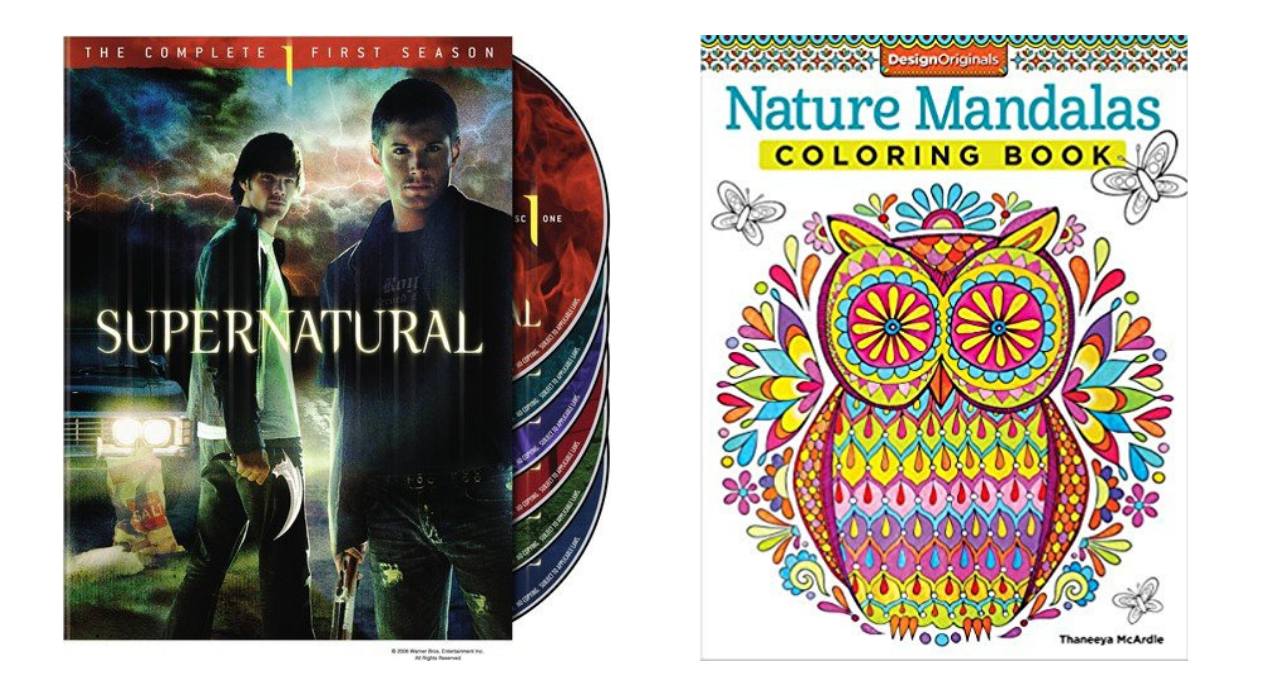 "A good book or DVD box set is good as it's a great distraction from the pain," explained Bethan Bea Winsborrow.
"Plenty of art supplies," said Leon McCluskey. "Drawing helps me focus away from the pain in brief periods."
Buy the "Supernatural" season 1 DVD set above [left] for $17.74 from Amazon. Buy the coloring book above [right] for CDN$8.99 from Amazon Canada.
10. Unscented Lotion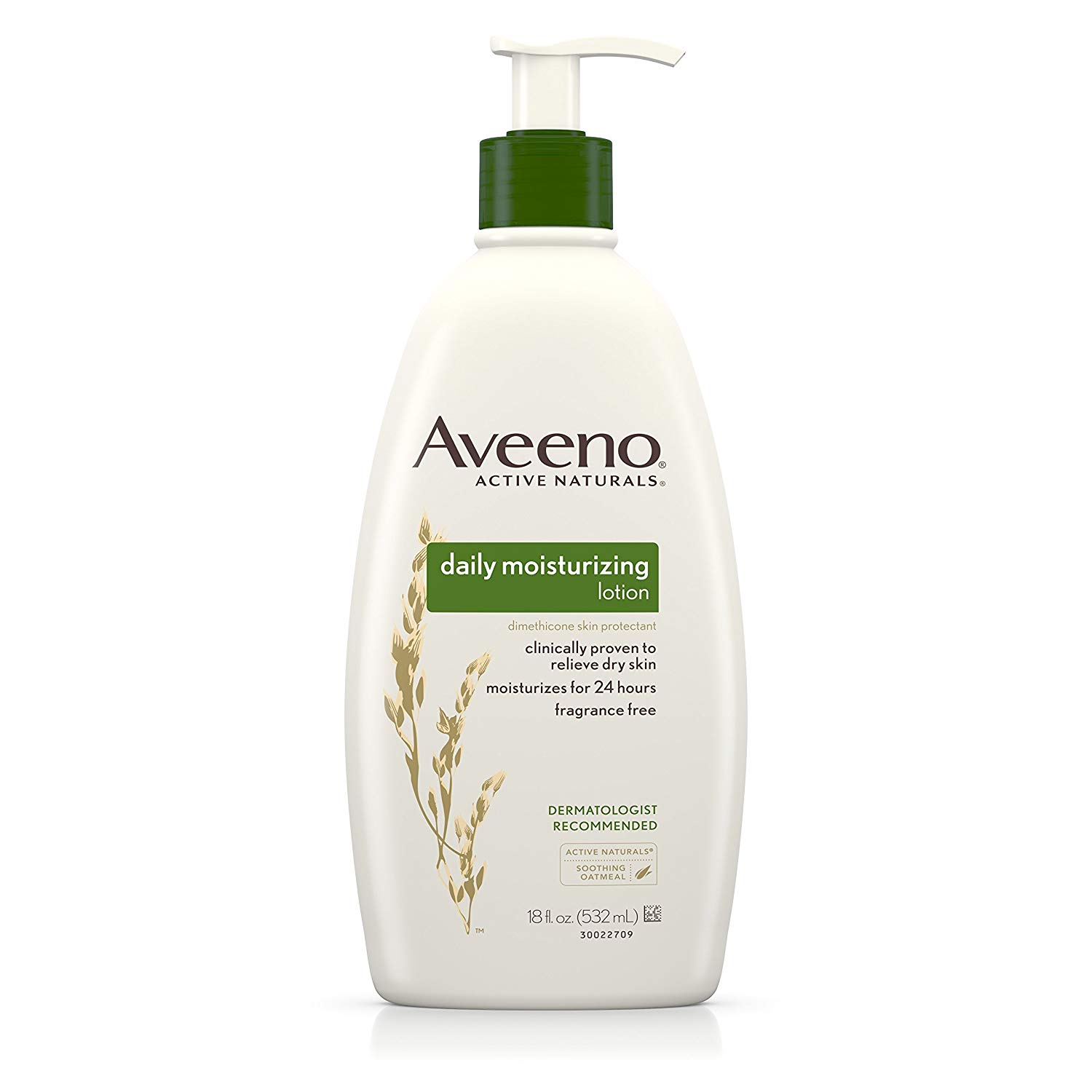 "I would love unscented lotion. When my hands ache it's so nice to have some lotion available to give myself a gentle hand massage. If you're in a cold climate, a soft, warm scarf is a good option as well," Melissa Latimer told us.
Lesley Ross added, "Some hand and body cream as massaging it in makes my muscles feel better."
Buy the fragrance-free Aveeno lotion above for $8.54 from Amazon.
For more recommendations from our community, check out these 22 personal care products to use if you're sensitive to scents and chemicals.
11. Heated Gloves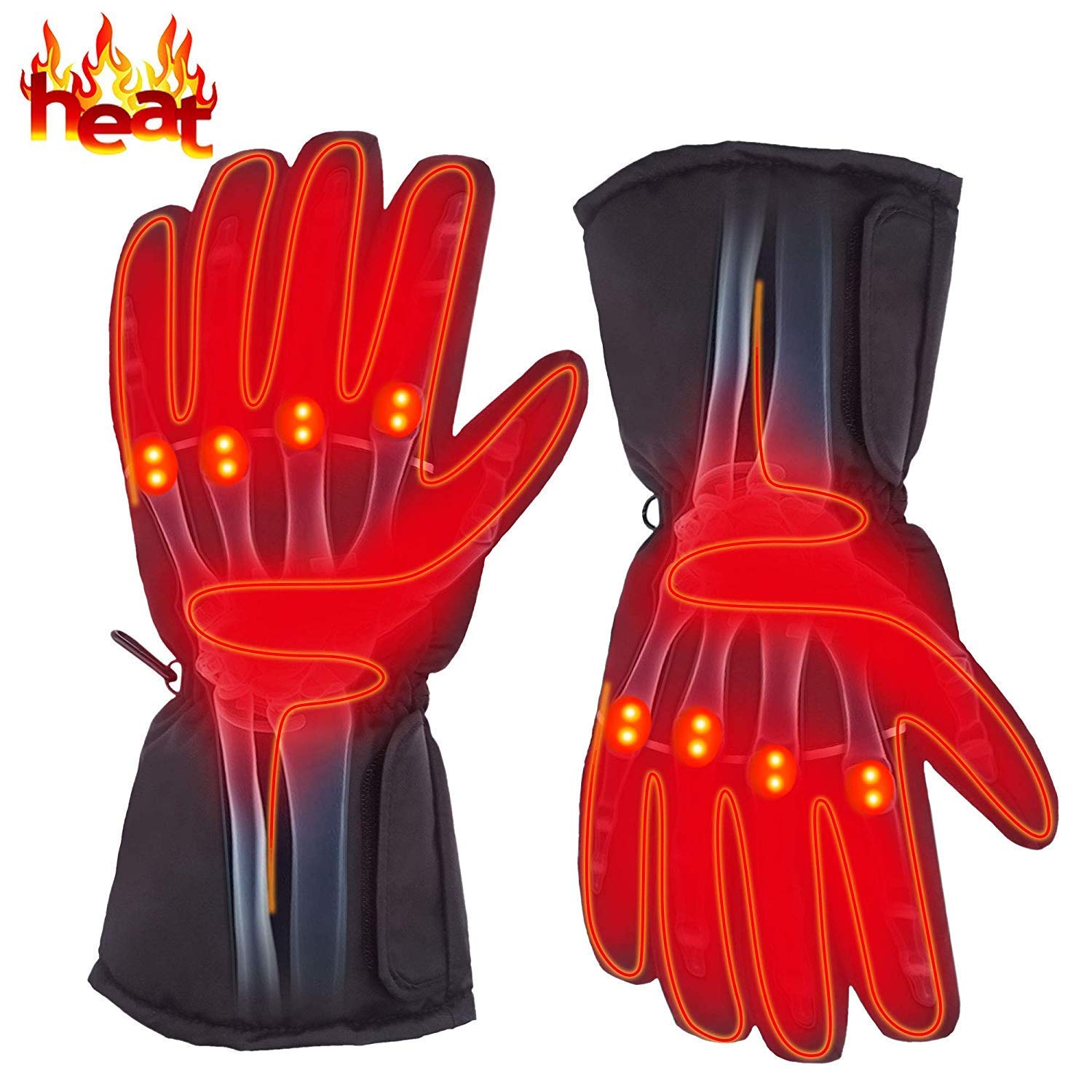 Naomi Loveridg told us, "I would love heated gloves and soft woolly socks. That would be lovely as my hands and feet always seem to be cold."
"I would love to get some heated gloves!" added Keith Cook.
Buy the heated gloves above for £22.99 from Amazon UK.
12. Bath Products

"I'm guessing life without fibromyalgia isn't an option… so I'll say a soaking tub. One of those really deep ones with the whirlpool jets and unlimited supply of Epsom salt," wrote Amanda J. Wendt.
Shyanne Siems suggested, "Bath bombs from LUSH because the aroma helps me forget the pain for a minute."
Oliver Lynn Hehl told us, "A very menthol-y bath soak. A cushioned bathtub for said soak."
"Tons and tons of epsom salt for the bath!!" added Citta Widagdo.
Buy the lavender and eucalyptus epsom salts above [left] for $16.76 from Amazon. Buy the bath pillow above [center] for $27.98 from Amazon Australia. Buy The Big Sleep bath bomb above [right] for $8.95 from LUSH.
For more recommendations from our community, check out these 28 bath products our chronic pain community swears by.
13. Weighted Blanket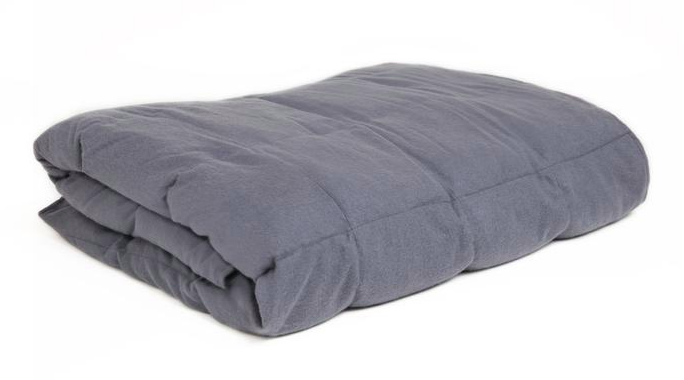 "A weighted blanket for my severe anxiety and my fibromyalgia," wrote Jeannie Brew.
"A weighted blanket," added Nette Hardeman. "I don't sleep well. Most mornings I'm awake by 2 or 3. And I have hard time getting to sleep. So I'm running every day on about five hours of bad rest. I've had a heavier comforter and that helped so much. So my assumption is that a weighted blanket would also be effective."
"A weighted blanket!" said Shanleigh Rice. "My mom got one to help with insomnia and anxiety and she loves it. I'm trying to save but on fixed income because I can't work so it's been difficult."
Buy the 10-lb. charcoal weighted blanket above for $195 from Weighting Comforts.
14. Tea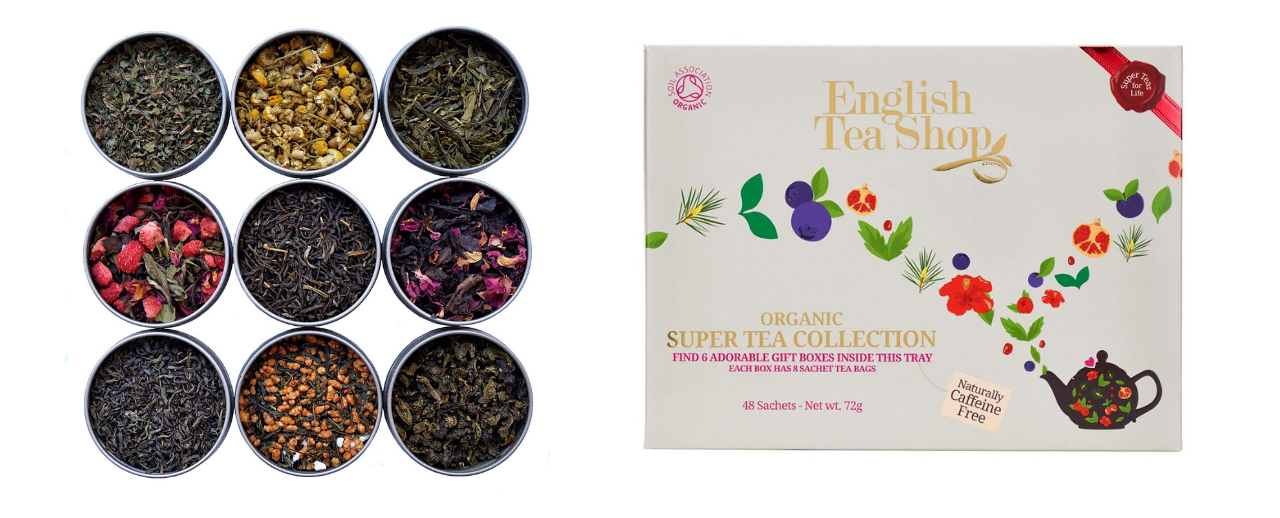 El Ôno recommended some herbal teas.
"All sorts of tea/hot chocolate/coffee K-cups to make hot drinks," added Rebecca Wilson.
Buy the Heavenly Tea Leaves 9-pack sampler above [left] for $24.69 from Amazon. Buy the English Tea Shop 48-pack collection above [right] for £6.75 from Amazon UK.
15. CBD Products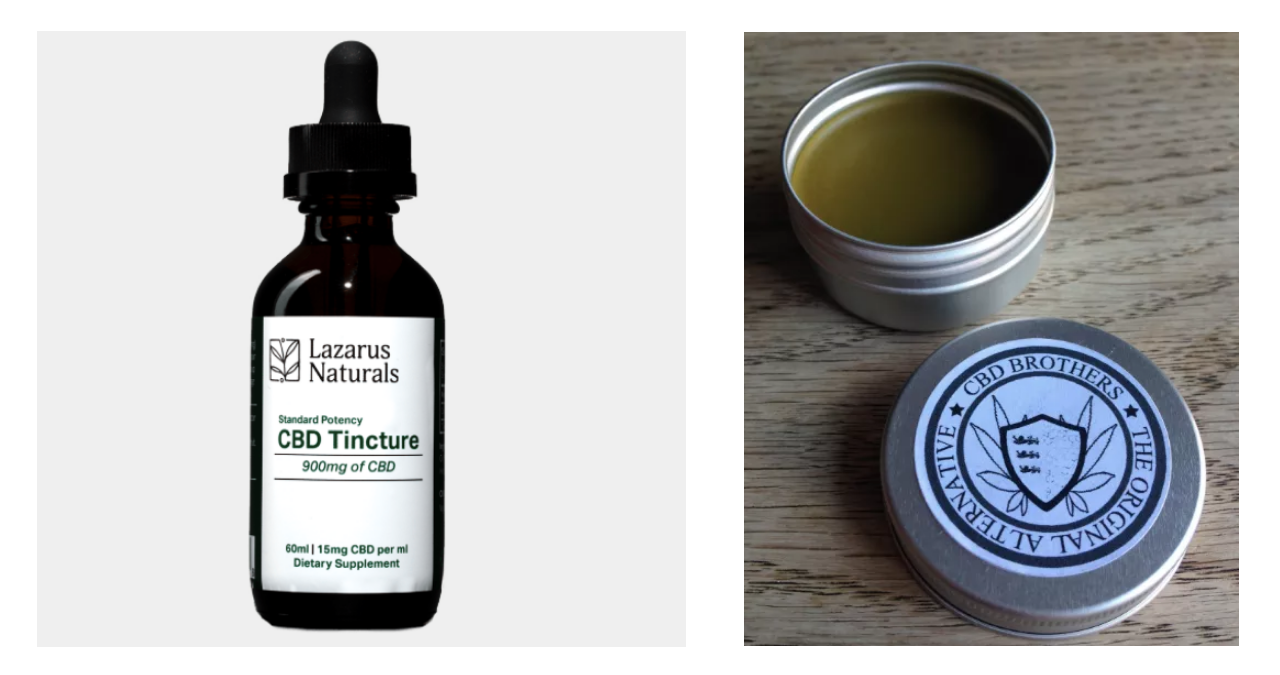 "Always love anything with CBD in it whether it be bubble bath, gummy bears or oil. I was given a heat pad and some Jones the Bones oil for ouchy bits for my birthday last week which is always appreciated," Jo Alabaster told us.
Raeesa Jhakanaka Ahmed recommended, "Some CBD goodies, like flavored oil, or balms."
Buy the tincture above [left] for $38 from Lazarus Naturals. Buy the balm above [right] for £34.95 from CBD Brothers.
For more recommendations from our community, check out these 15 CBD products people with chronic pain swear by.
16. Gift Certificate for a Massage

Mikayla McNeilly said, "I'd love to receive a massage or a full-on spa day (or gift card for one)."
"A massage pass subscription," suggested Saúl Valencia Rios.
"A gift certificate for a massage to ease the pain would be blissful and incredibly appreciated," wrote Lisa Hero.
Buy a gift certificate to Massage Envy or Massage Heights.
17. Fuzzy Socks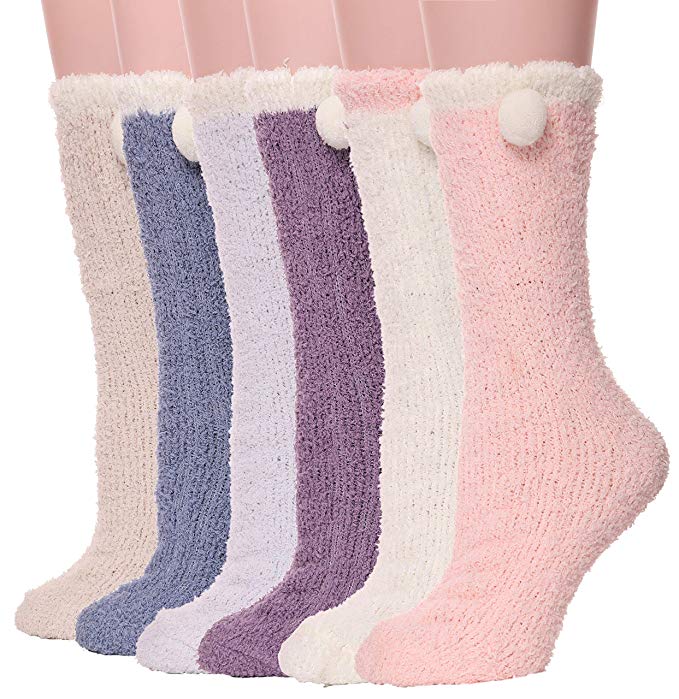 "Soft/fuzzy socks!" said Rachel L. Smith. "I ask for them for Christmas, in fact."
"Bath bombs, big soft pillows, a shower chair, super soft socks. Basically anything super soft that won't make my skin hurt," suggested Kristin Smith.
Buy the fuzzy socks above (6 pairs) for $14.99 from Amazon.
18. Gift Certificates and Subscriptions for Food Delivery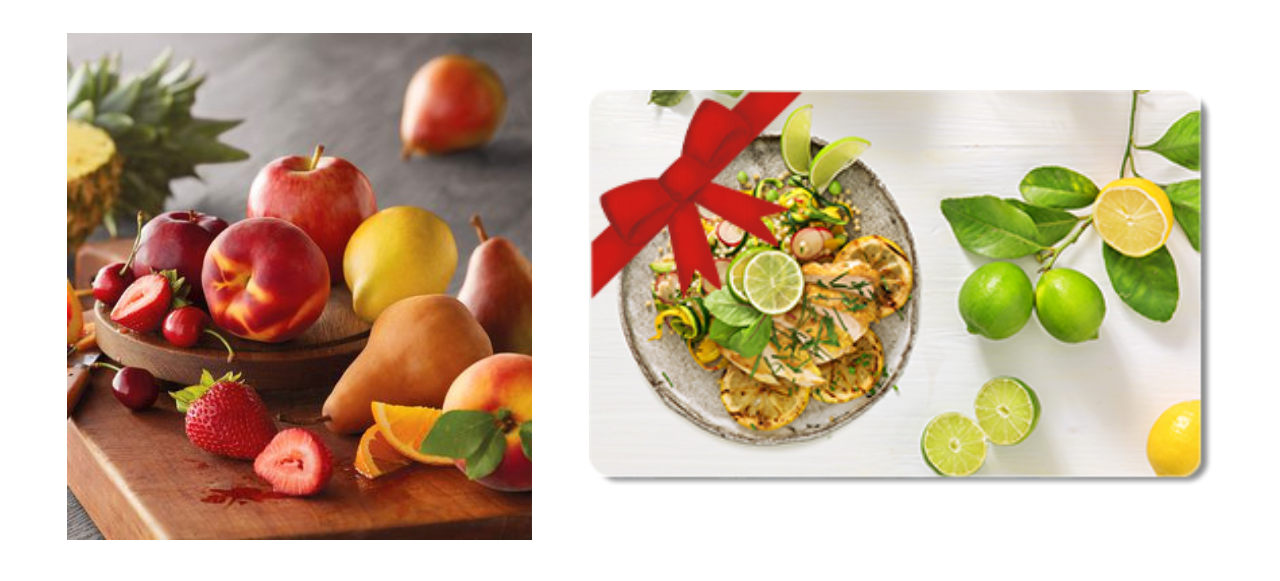 "I can no longer drive and getting out to shop can be a literal pain so one of those 'fruit of the month' type subscriptions would be nice or a delivery service for a local grocery store if available would be a godsend," wrote Mighty user weegabbs.
"A fruit basket or subscription to fruit deliveries," recommended Suzette Bishop.
Buy a 12-month subscription to Harry and David's Fruit-of-the-Month club for $349.99. Buy a HelloFresh Classic Box (3 meals for 2 people) for $59.94.
19. Supportive Pillow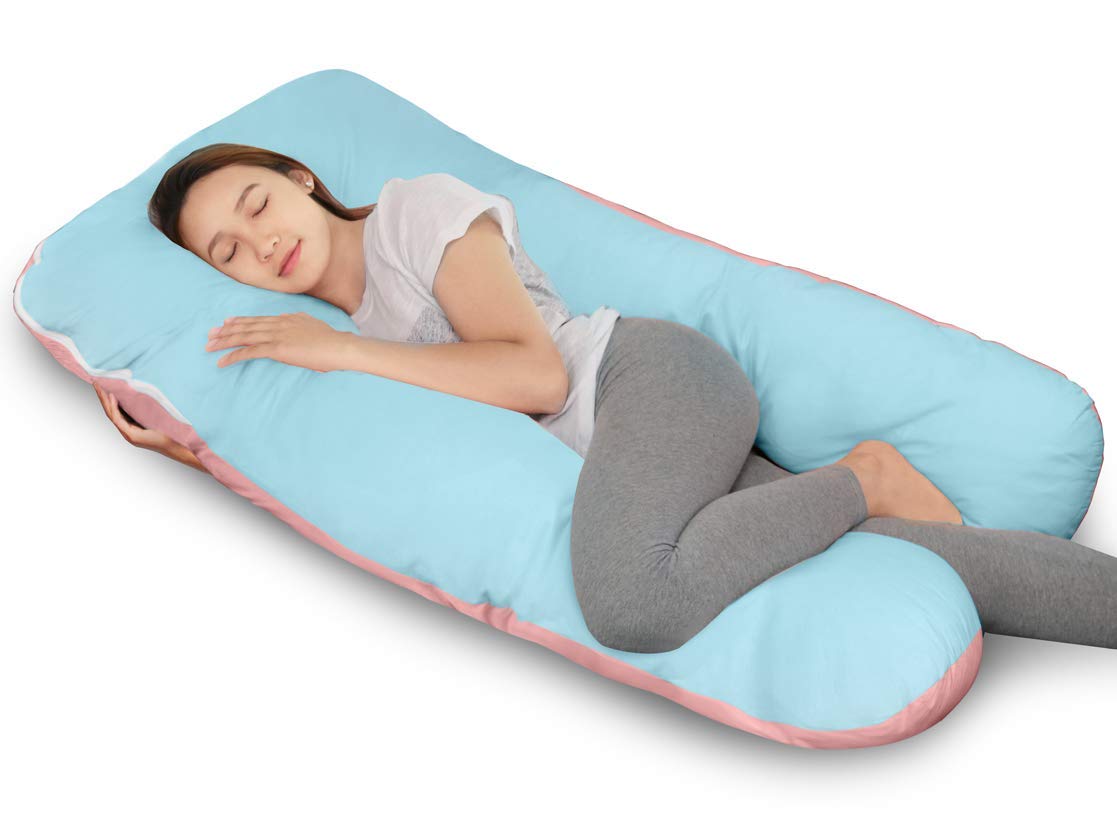 "A U-shaped pillow or an electric Purple bed!" Shelley Fowler recommended.
Diana Marie wrote, "I would like to receive a new and more comfortable mattress and a pregnancy pillow. I'm never comfortable."
"Nice big soft body pillow," added Christine M. Rhodes.
"A squishy, bean-filled U-shaped neck pillow. I love mine and have used it so much it's misshaped now. Of course it would be even better if it were purple," Wendy Crouzieres said.
Buy the U-shaped pillow above for $52.59 from Amazon.
For more recommendations from our community, check out these 27 pillows and these 14 alternative pillows that help people get comfortable and sleep better.
20. Understanding
"Understanding," wrote Emily Valentine-Southren. "There is no better gift than understanding, love and patience."
"I would love the stigma that surrounds fibromyalgia to disappear, and for others to be understanding and forgiving. That would be a beautiful gift," added Elle Scarpati.
MORE ABOUT FIBROMYALGIA:
Fibromyalgia, a chronic illness with three main symptoms — widespread pain, chronic fatigue and cognitive trouble. Fibromyalgia is a complicated illness that's not well understood. In the past, it was mischaracterized as a mental health disorder. Even today, some doctors wave off fibro symptoms as being "all in your head." This isn't the case. Read The Mighty's comprehensive guide to fibromyalgia here. Click here to join our fibro community and connect with people who get it.