13 Celebrities Who Have Spoken Out About Their Fibromyalgia
---
Article updated on May 19, 2019.
Fibromyalgia is a chronic, incurable condition that involves alterations in the function of your nervous system and how your brain processes pain. Many doctors refer to fibromyalgia as a "hypervigilant" or "fight-or-flight" illness because your nervous system stays in alarm mode all the time. The three most common symptoms of fibro are widespread pain, fatigue and cognitive difficulties like brain fog. An estimated 3 to 6 percent of the U.S. population lives with the condition – and celebrities are no exception.
Although fibromyalgia is more common in women, it can affect anyone, regardless of gender, race, age or class. Celebrities may have more money and resources for expensive treatments, medications or alternative therapies, but that certainly doesn't mean they are immune to the debilitating symptoms the condition can cause. Their platform does, however, offer them the opportunity to raise awareness and donate to research so better treatments (and potentially a cure) may one day become available.
The following celebrities have opened up about living with fibromyalgia, but hopefully more will step forward and speak up to help break down stigmas and contribute to a better understanding of the condition.
1. Lady Gaga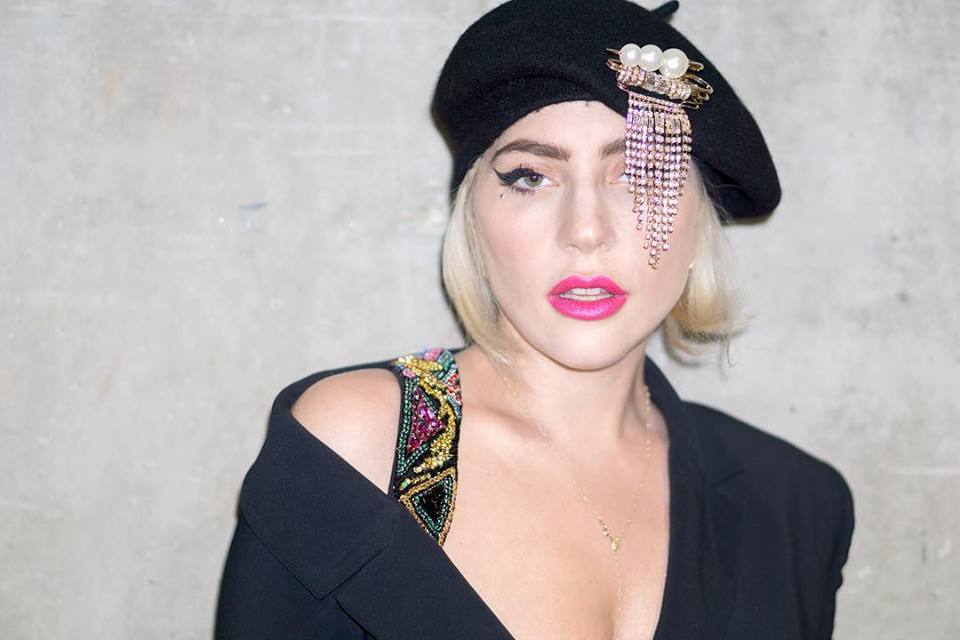 After being open about her struggles with chronic pain for many years, Lady Gaga confirmed in September 2017 that the cause of her pain was fibromyalgia. Previously, the musician and performer said she tested "borderline positive" for lupus and that she dealt with chronic pain after breaking her hip.
In her Netflix documentary "Gaga: Five Foot Two," released on September 22, Gaga gave her fans a behind-the-scenes look at her struggles with pain and opened up about the challenges of finding treatments and coping techniques to help manage her symptoms.
"My pain does me no good unless I transform it into something that is. So I hope people watching it who do struggle with chronic pain know that they're not alone. It's freeing for me… and I want people that struggle with it to hear me," Gaga said.
2. Morgan Freeman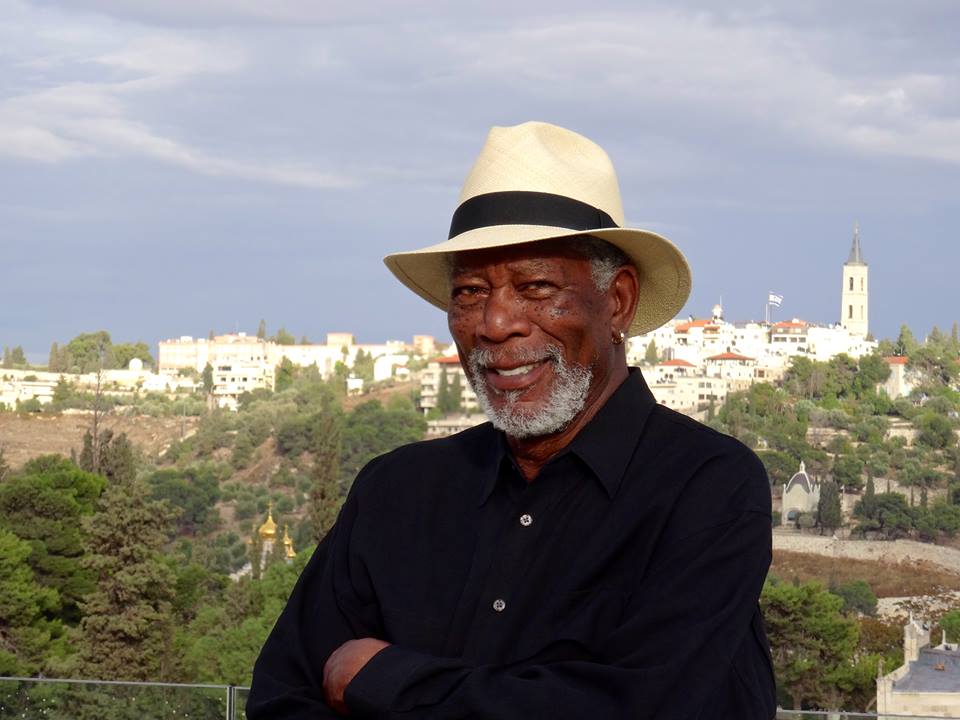 In 2008, Morgan Freeman was involved in a car crash that left him with multiple injuries, including a broken arm, a broken elbow and shoulder damage. He revealed in a 2012 interview with Esquire that he continues to experience "excruciating" nerve pain and now lives with fibromyalgia.
Freeman has also been spotted wearing a single compression glove on his left hand due to the nerve damage, most recently at the 2018 Screen Actor's Guild Awards. The compression glove helps his blood flow since he can't move his hand.
In 2015 he told The Daily Beast he treats the pain with marijuana. "I have fibromyalgia pain in this arm, and the only thing that offers any relief is marijuana," Freeman said. "They're talking about kids who have grand mal seizures, and they've discovered that marijuana eases that down to where these children can have a life. That right there, to me, says, 'Legalize it across the board!'"
3. Sinead O'Connor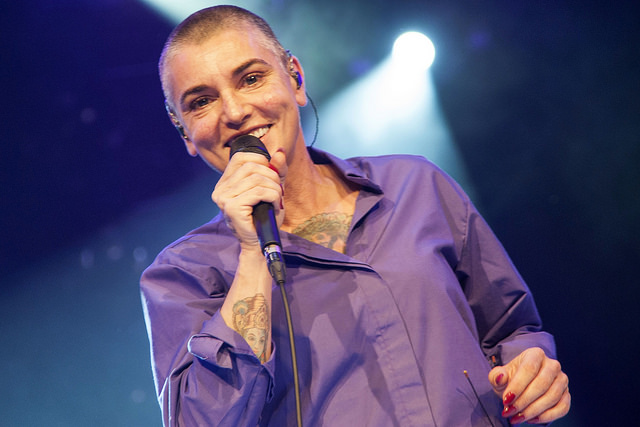 Sinead O'Connor is an Irish singer-songwriter who stepped away from music in 2003 because she was struggling with fibromyalgia and wanted to take care of her children.
"Fibromyalgia is not curable. But it's manageable," O'Connor said in a 2005 interview with HOTPRESS. "I have a high pain threshold, so that helps – it's the tiredness part that I have difficulty with. You get to know your patterns and limits, though, so you can work and plan around it. It is made worse, obviously, by stress. So you have to try to keep life quiet and peaceful."
However, O'Connor's retirement was short-lived and she returned to the music scene in 2005. She said she hopes to continue singing and doing what she loves but stays out of the parts that cause her excessive stress, which can exacerbate fibromyalgia symptoms.
4. Mary McDonough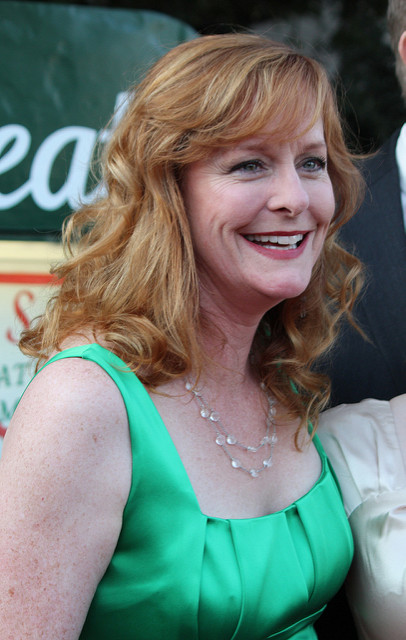 "The Waltons" actress Mary McDonough has been very open about her battles with fibromyalgia, lupus and Sjogren's syndrome. She believes she developed the conditions after having an adverse reaction to breast implants she had inserted in an effort to reinvent herself following the series' end.
"Within 24 hours I broke out into a rash all over my back and my chest," McDonough told Smashing Interviews Magazine. "But over the course of the 10 years I just couldn't put my finger on that. I just didn't feel right.The chronic fatigue set in, the rashes, the rash across my nose and the bridge of my face which we now know is like a lupus rash, the joint pain, the muscle stiffness, eventually being diagnosed with fibromyalgia, and then the collagen disorder called Sjogren's syndrome, my hair fell out and I would be tired all of the time."
McDonough is now a public speaker, author and workshop leader, often talking with young women about their struggles with body image and self-esteem.
5. Kyle Richards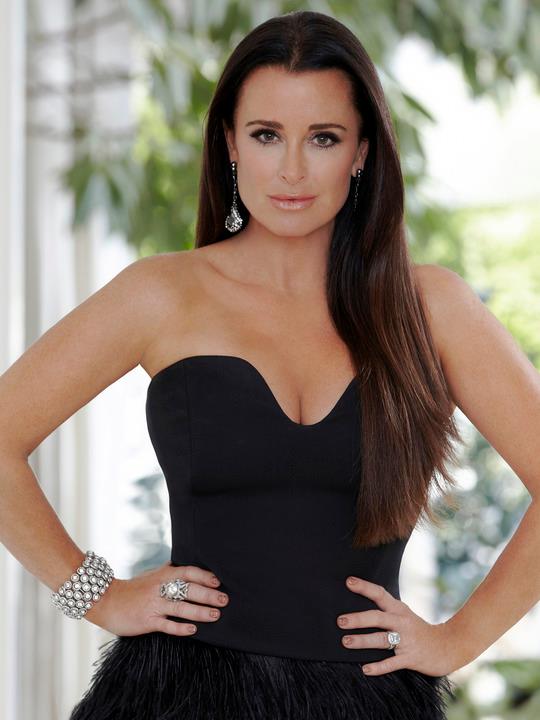 "Real Housewives of Beverly Hills" star Kyle Richards said she first became sick while her mom was sick with cancer, but was initially told she was depressed because her mom had passed. "I was like, I'm just not buying that I'm just depressed. Why am I having all these crazy symptoms?" she said on an episode of TLC's "The Healer."
A friend told her she might have fibromyalgia, so she went to a doctor who specializes in the condition who confirmed her diagnosis. "All of the sudden I felt like I had an answer and I felt better because it causes so much anxiety [not knowing]," Richards said.
Richards has since sought out alternative methods for treating her fibromyalgia pain — on "The Healer," she worked with Charlie Goldsmith, an "energy healer" who aims to help people reduce their chronic pain.
6. Rosie Hamlin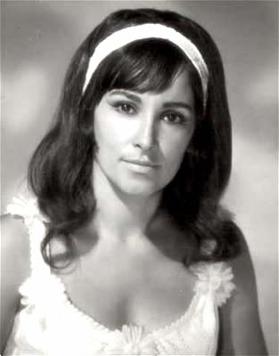 The frontwoman of the group Rosie and the Originals, best known for their 1960 hit song "Angel Baby," Rosie Hamlin was active for several years before settling down to start a family in 1963. She continued performing revival concerts until 2002 when she had to officially retire from performing due to advanced fibromyalgia.
"I've always been extremely energetic and very, very busy," Hamlin said in a 2011 interview. "It's taken me a couple of years now to have to deal with fibromyalgia, and have to re-think my life, re-organize, and realize – just having to realize that I'm so limited now. I don't like it, but I have to deal with it."
Hamlin was the first Latina to be honored by the Rock and Roll Hall of Fame. She passed away at age 71 in 2017 of undisclosed causes.
7. Janeane Garofalo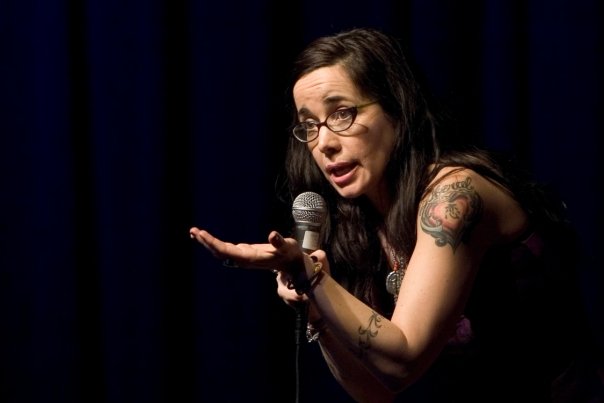 Actress and comedian Janeane Garofalo has been very open throughout her career about her struggles with fibromyalgia as well as mental and emotional issues, including anxiety and depression. She has even incorporated her fibro into her stand-up routine, using humor and laughter to cope with the pain she experiences.
"I had no idea I was chronically dissatisfied," she said about being prescribed an antidepressant for her fibromyalgia.
8. Michael James Hastings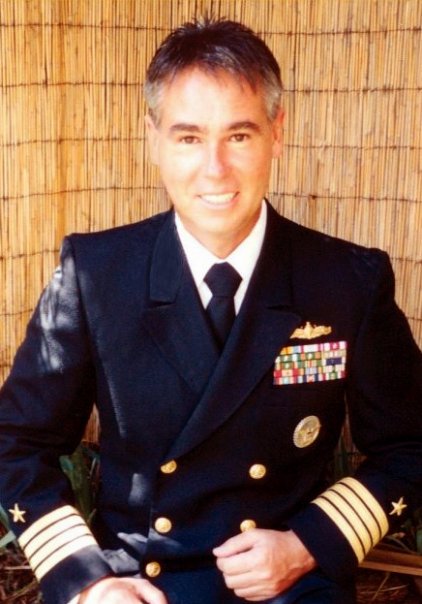 Michael James Hastings, known for his role as Captain Mike on "The West Wing," had to retire from being a school teacher at age 35 due to fibromyalgia. It was his chronic pain that led him to move to Los Angeles to pursue a part-time acting career.
Hastings has said that he copes with the symptoms of fibro with natural means, such as supplements, exercise, massage therapy, acupuncture and visits to the chiropractor.
"I also have learned to accept that some days I am not going to be able to keep up with my schedule or other peoples' schedules and I just need to rest and 'lighten up,'" he said in an interview with the website Back Pain Relief.
9. Jo Guest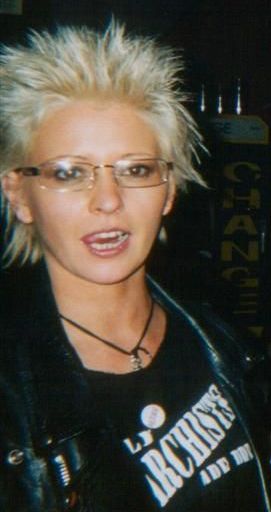 English glamour model Jo Guest has appeared in a wide range of British "top shelf" magazines and even appeared as a Page 3 girl in "The Sun." In 2008, she revealed on the television show "This Morning" that she had been struggling with a "mystery illness" for over a year, and was diagnosed with fibromyalgia several months later.
Guest has since talked about how difficult it has been for her appearance to change due to illness, but hopes to one day be back on Page 3.
"I used to love wearing sexy clothes and short skirts, but I don't enjoy dressing up any more. The spark has gone out of life. It's hard to feel good about yourself or like a sexy woman when you feel so ill," Guest told Daily Star in a 2008 interview. "But I am positive about it. I really believe I am going to get better. I will not give up."
10. A.J. Langer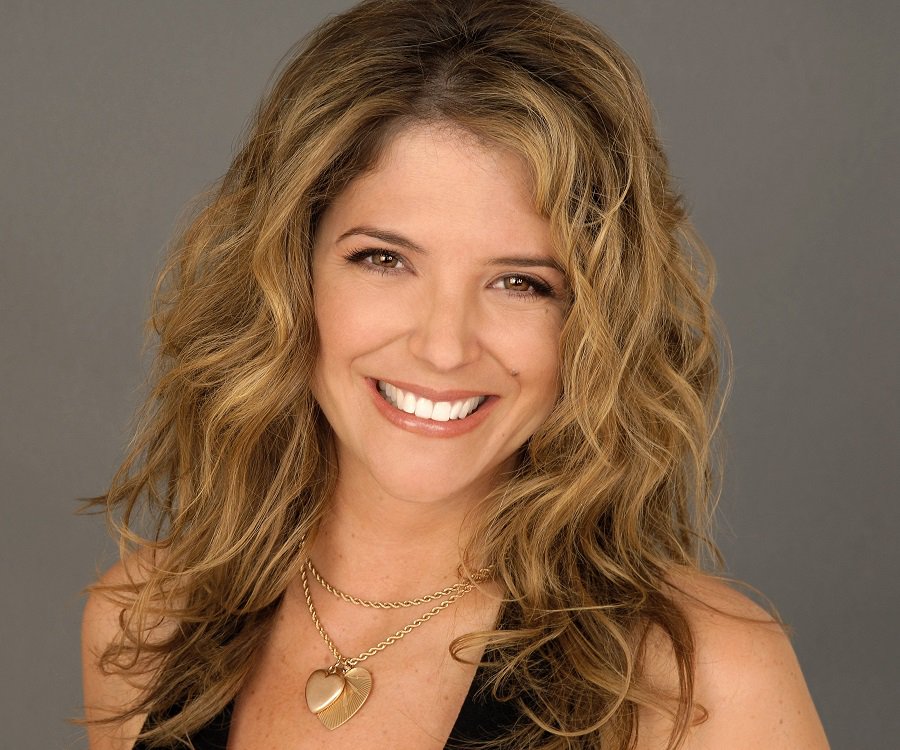 Actress A.J. Langer, best known for her role on "My So-Called Life," "Seinfeld" and "Three Sisters," was diagnosed with fibromyalgia as a teenager but continued to pursue acting. After filming "Three Sisters," Langer took a break to figure out how to manage her symptoms and put her health first. She has experimented with a number of alternative therapies to help her cope with fibromyalgia, including surfing, yoga and meditation.
In an episode of the Aches and Gains podcast with Dr. Paul Christo, Langer said, "There's different levels of learning you go through with fibromyalgia… One is I'm all alone, you know, no one else understands this pain. And then there's a point you can get to where it becomes universal and you understand that everybody's got something. I've come to terms with the fact that my body has a fragile ecosystem and I've gotta tend to it."
11. Kirsty Young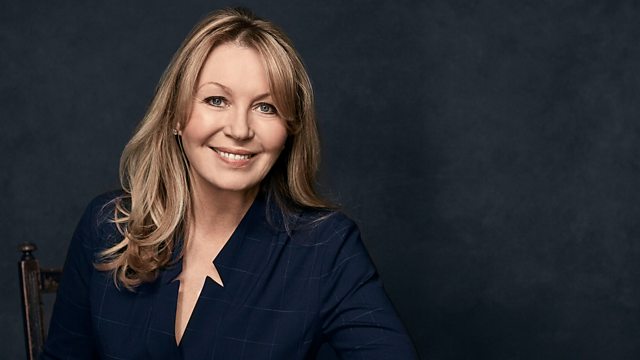 Kirsty Young, a broadcaster on the BBC Radio 4 show "Desert Island Discs," announced in 2018 that she would be taking a break from the position due to fibromyalgia. She explained: "Casting away some of the world's most fascinating people is a wonderful job – however, I'm having to take some time away from Desert Island Discs as I'm suffering from a form of fibromyalgia." Young hopes to spend some time healing and return to the show after several months.
12. Lena Dunham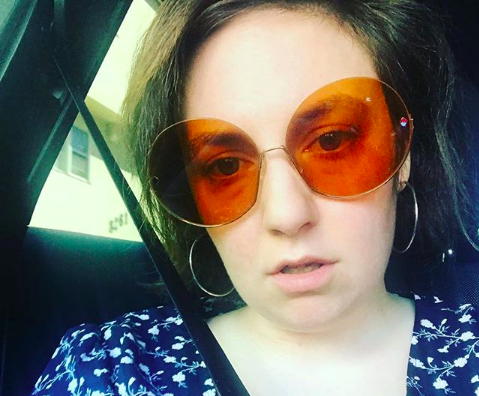 Though she had previously been vocal about her struggles with endometriosis and chronic pain, Lena Dunham revealed in an Instagram post in October of 2018 that she has fibromyalgia. She described what it's like to have an "invisible" illness like fibro, writing, "I appear to be totally able bodied but it's complex, and I am just trying to do everything required to maintain a life of joy and service. My work costs everything I have. This is fibromyalgia. It's little understood and so even though I have a lot of knowledge and support it's hard to shake the feeling I am crazy.But I'm not (at least not this way!) and you're not."
Dunham continued to say that pain, however it presents — whether it has a visible culprit or not — is valid. She wrote, "Your pain, whatever shape it takes, is yours and so it is real. I believe you when you say you hurt. I have learned time and time again how important it is to believe."
13. Carrie Ann Inaba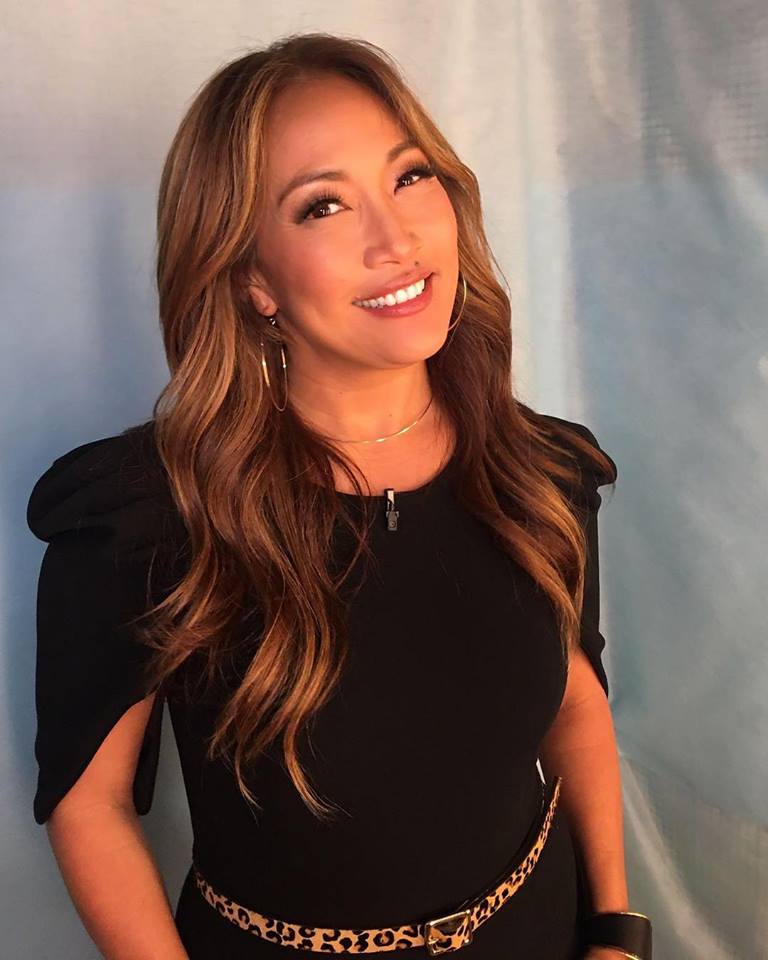 Carrie Ann Inaba, best known for her work as a judge on ABC's "Dancing With the Stars" and a co-host on CBS's "The Talk," has been outspoken about living with multiple health conditions, including fibromyalgia, Sjögren's syndrome, rheumatoid arthritis and spinal stenosis.
In early 2019, Inaba explained how her "debilitating" chronic pain caused her to go from active to inactive, which was especially difficult as a dancer and choreographer. She has also discussed the shame she feels because of her invisible illnesses, saying she doesn't feel as healthy as the world perceives her to be.
During a fibromyalgia flare, Inaba said, "I feel so much shame when I go through these things because I want to be what people see. And people see a healthy person from the outside." She continued:
I want to encourage people because even though I feel shame, I know that at the same time I shouldn't feel shame about it because it's something that I'm just going through. And like I actually want to talk more about it and I'm grateful to have a platform.
How do you feel when celebrities speak out about living with fibromyalgia? Let us know your thoughts in the comments below.