My Preferred Pain Scale as Someone With Fibromyalgia
---
If you have fibromyalgia, struggle with migraines or have some other chronic pain illness, I think you can develop a skewed view of pain. Then when you go to the doctor because of some new or acute pain, and they ask "What's your pain level on a scale of one to 10?" I wonder if the answer is the same as it would be from someone who is otherwise "healthy." I think that it may not be. I think when you deal with chronic pain what level of pain you consider tolerable—because there is no choice but to tolerate it—is much different than the person who is accustomed to living with a zero pain level.
It used to frustrate me when doctors would ask what my pain level was because I had no frame of reference for what was a three and what was a nine, or anything in between. Finally, a pain specialist gave me a pain chart I found very helpful in that it provides a description of each number on the pain scale.
(I had to chuckle that they include "Zero. No Pain" on the chart because I have no idea what that is like and wondered what the point of including this on the pain scale, except maybe to torment those of us who can never honestly say we are at zero.)
I recently shared this pain scale in a comment here on The Mighty, and several people replied they'd never see such a thing. I decided to share it in an article for those of you who have never had a doctor kind enough to give you a somewhat objective frame of reference. (I say somewhat objective because, as I said above, I think chronic pain can skew your view of what is tolerable pain, what can and cannot
be ignored most of the time.)
1. Minimal = Pain is hardly noticeable.
2. Mild = Feel a low level of pain; aware of pain only when paying attention to it.
3. Uncomfortable = Pain is troubling but can be ignored most of the time.
4. Moderate = Constantly aware of the pain but can continue normal activities.
5. Distracting = Pain is barely tolerable; some activities limited by the pain.
6. Distressing = Pain preoccupies thinking; must give up many activities due to pain.
7. Unmanageable = Constant pain that interferes with almost all activities; often must take time off work; nothing seems to help.
8. Intense = Severe pain makes it hard to concentrate on anything but the pain; conversations difficult.
9. Severe = Can concentrate on nothing but the pain; can do almost nothing; can barely talk.
10. Immobilizing = Pain is excruciating; unable to move except to seek immediate help for pain in emergency room, etc.; bedridden.
Hindsight Is 20-20

A number of years ago, I experienced a pain in my side and abdomen that was different then and in a different place than any pain I had ever felt before. After talking to an advice nurse on the phone, I went to urgent care because she said I needed to be seen right away. She was concerned it might be appendicitis or gall stones.
Once at urgent care, the doctor asked me the million-dollar question, "What's your level of pain on a scale of one to 10, with 10 being the worst pain you've ever felt?" I wish I'd had my handy pain scale with me right then. If I compared the pain I was in that day to the worst pain I've ever experienced (which happens to be a 10 on the above scale), it really wasn't that bad. I think I told him it was a three or four. But based on the above scale it was more like six or seven.
It turned out I didn't have appendicitis. And it took my doctor quite some time, several tests and persistently advocating for myself before she figured out what was wrong.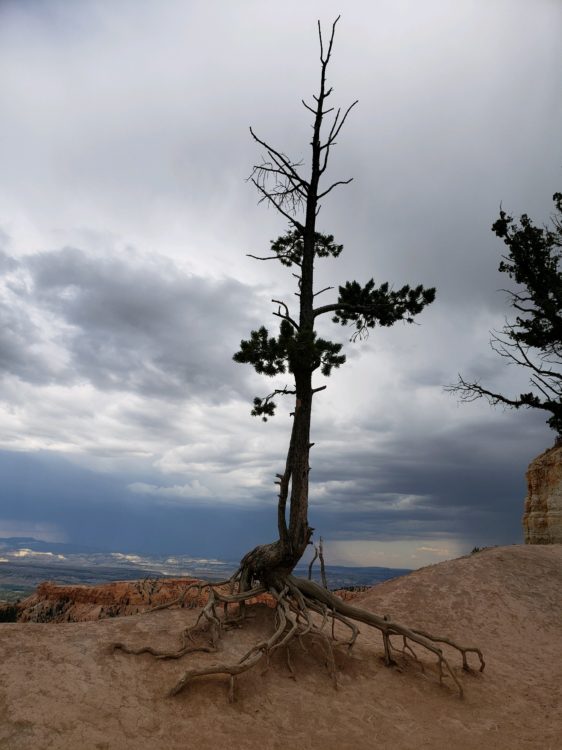 As I thought about my experience with this urgent care doctor, a guy who didn't know me at all, I wonder how seriously he took my complaint of pain since it was only at a level of three or four. I wonder if someone else coming into urgent care whose "worst pain ever" was only a five on this scale would have answered his query much differently.
Reducing pain to a subjective number doesn't seem that helpful to me. Does a number that is skewed by the patient's prior pain experience really help a doctor with a diagnosis? I don't know that it does. So I've saved a copy of the above pain scale in my Color Note app in my phone so whenever I'm asked that question, I have an objective description of my pain to tell the doctor.
You Matter

And one last note: Even if your pain on a given day is only a three or four on the above objective scale, you still deserve to be heard and taken seriously. You have a right to proper diagnosis and treatment. Don't ever let a doctor tell you otherwise.
Advocating for oneself can be exhausting and especially difficult if you are already exhausted by chronic pain. But I hope being armed with this objective measure of your pain condition will make the road ahead just a little easier.
Getty image by panic_attack
Originally published: March 3, 2021