13 'Experience Gifts' to Give a Loved One With Chronic Illness
---
Have friends or family who are living with chronic illness? Want to give them a Christmas gift they'll actually use and enjoy? Then this 2017 Holiday Gift Guide is exactly what you need!
In recent years, my family has shifted from giving material goods to experience gifts. Not only do experience gifts mean we often end up enjoying the present together (like with a family vacation), but giving experience gifts can be especially smart when you have loved ones with chronic illness. After all, whether your loved ones have fibromyalgia, celiac disease or another chronic disease, your biggest wish is probably to make coping with chronic illness a little easier. That's where these 13 Christmas gifts come in.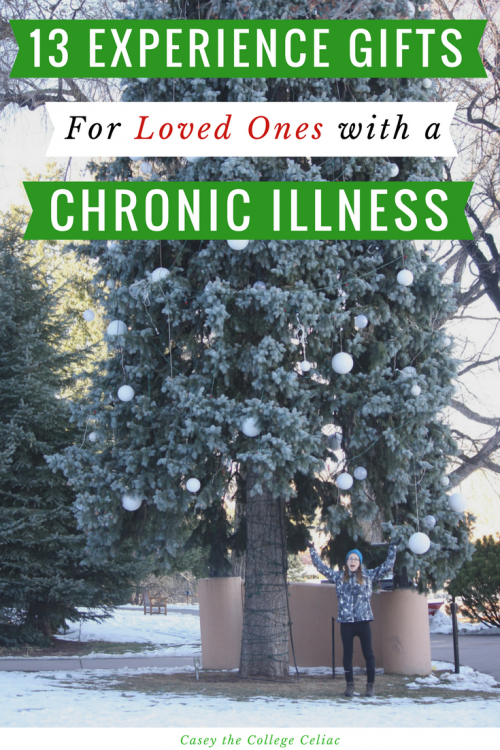 Keep reading to discover what experience gifts may not fit under the tree but definitely belong on this year's Christmas shopping list!
1. A gift card to their favorite massage therapist. 
We all know that stress isn't healthy; in fact, research shows that 43 percent of adults experience health issues related to stress. When you have a chronic illness like fibromyalgia though, stress can be even more harmful, triggering everything from bad headaches to muscle knots to full-on fibromyalgia flare ups.
Keeping all of this in mind, a gift card to your loved one's favorite massage therapist (or a local massage business with the highest ratings) is almost guaranteed to trigger a smile on Christmas morning. Who knows? Maybe they'll enjoy their massage so much, you'll be invited to join sometime!
2. "A Get Out of Jail Free" Card
Looking for a cheap DIY Christmas gift that any chronic illness warrior will appreciate? Make them a cute card saying they can give you (or reference) this card at any time, and you'll help with whatever they need, no questions asked. If your friend has fibromyalgia, maybe they'll use this card to cancel your epic plans without going into the details of their fibromyalgia flare-up. Or, if your loved one has celiac disease like me, maybe this card will be their way of asking you to pick up some safe, gluten-free comfort food after they've been glutened.
Hopefully, you're willing to offer this kind of help and support even without a "Get Out of Jail" free card in play. However, giving someone a little reminder that you care and are always willing to help can make Christmas a little more magical.
3. Cooking classes! 
If you have a friend or family member who recently needed to change their diet for medical reasons, why not give them a helping hand (correction: spatula) with a few cooking classes? Finding cooking classes for some diets can be harder than others. (I've only stumbled on a few celiac-safe gluten-free cooking classes near me.) If you're able to surprise your loved one with a culinary adventure though, it can be a practical and fun gift. Not to mention that your giftee might thank you by cooking some of the new dishes in his or her repertoire!
4. A Netflix, Hulu or Amazon Prime subscription. 
OK, OK. This Christmas gift is a material good, but you can't deny that watching your favorite series (or awesome food-related documentaries like these) from the comfort of your couch is definitely an enjoyable experience. When I'm having a fibromyalgia flare-up, being able to rest and distract myself with a good TV show makes the pain a lot easier to deal with. Plus, when I need to cancel epic plans with friends (like hiking to Potato Chip Rock or exploring my favorite gluten-free restaurants in San Diego), bingeing my latest TV addiction with my bestie is a decent alternative!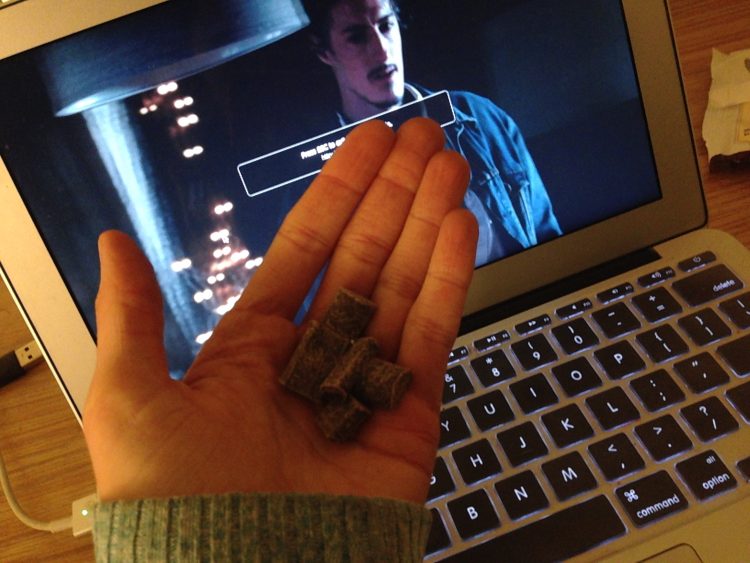 5. A trip to their favorite allergy-friendly bakery, restaurant… or even a distant grocery store!
I'll admit it. Sometimes my dietary limitations give me a slightly weird definition of fun. For instance, walking through Whole Foods and drooling over their new gluten-free options, even if I only buy a couple? Fun! Same with eating out at my favorite gluten-free restaurants or stopping by a delicious allergy-friendly bakery.
If your friend or family member living with chronic illness is a similarly dietarily-restricted foodie, offering to join them on an edible quest across town might make their day! Heck, I've even heard of celiacs driving two hours out of their way to visit Aldi's and buy some of their gluten-free products…and having a blast doing it. So if that's your loved one's definition of fun, why not go along for the ride?
6. A yoga studio membership. 
Keep in mind that yoga is not everyone's cup of tea (or, more accurately, kind of stretch), and people living with fibromyalgia or another chronic disease are no exception. If you know your loved one enjoys and benefits from a regular yoga practice though, a yoga studio membership or gift card will definitely show that you care.
But what can you do if yoga isn't your loved one's thang? Find out what kind of movement (from Zumba to Pilates to riding the stationary bike at a nearby gym) works for them, and give an experience gift based on their favorite workout routine!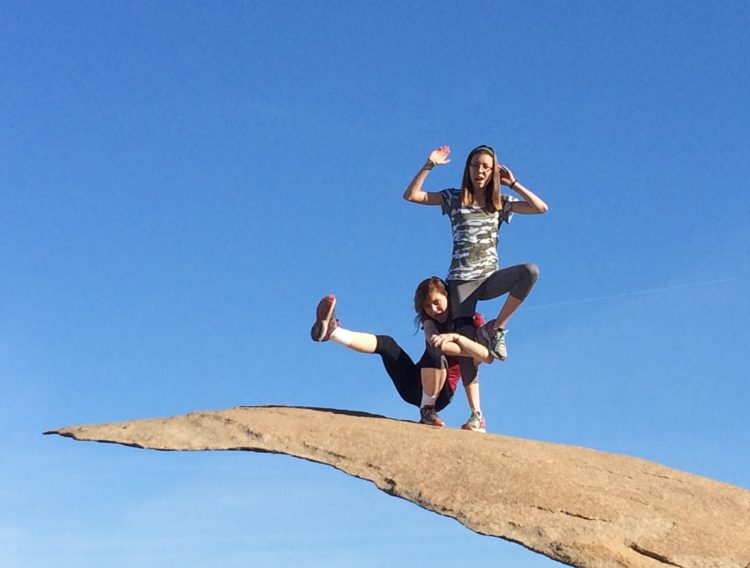 7. A vacation to somewhere that makes their joints happy!
Does your loved one live somewhere that gets super cold in the winter (hellooooo from Minnesota) and struggle with even worse joint pain as the temperature drops? Then the ultimate experience gift might be a vacation!
Obviously, you can, and should, tailor your gift to your loved one's taste and your own budget. After all, in some cases, a plane ticket to visit you or other friends/relatives in Hawaii or Arizona during the winter may be just as (or even more) appreciated than a one-way ticket to Cancun for two weeks. Depending on your relationship with the giftee, you could even make this a group vacation that lets a bunch of family members or friends relax, spend extra quality time with one another and warm up.
8. A loaded self-care kit. 
If you want to make sure your loved one is taking proper care of themselves even on bad days, why not give them a gift with all the self-care tools they could ever need? Simply fill a box with whatever self-care props – from their favorite chocolates and books to a playlist with relaxing music to a card saying "Call me and I'll bring Chipotle!" – you think your loved one would enjoy. Then, when they do have a fibromyalgia flare-up or a no-good-awful-very-bad day, all the comfort and TLC they need is in one place.
9. A donation to a foundation your loved one holds especially dear.
I can't speak for everyone with a chronic illness, but I can't help but smile whenever I hear of progress being made in celiac disease or fibromyalgia research and I try to do my part to support foundations related to both of those chronic diseases. If there's a foundation that's especially close to your loved one's heart, why not give them a helping hand in supporting it?
As a bonus, research has also found that there are numerous health and emotional benefits of giving. In fact, studies report that giving is associated with lower blood pressure, less depression, lower stress, longer lifespans and greater happiness overall. Talk about a win/win/win scenario!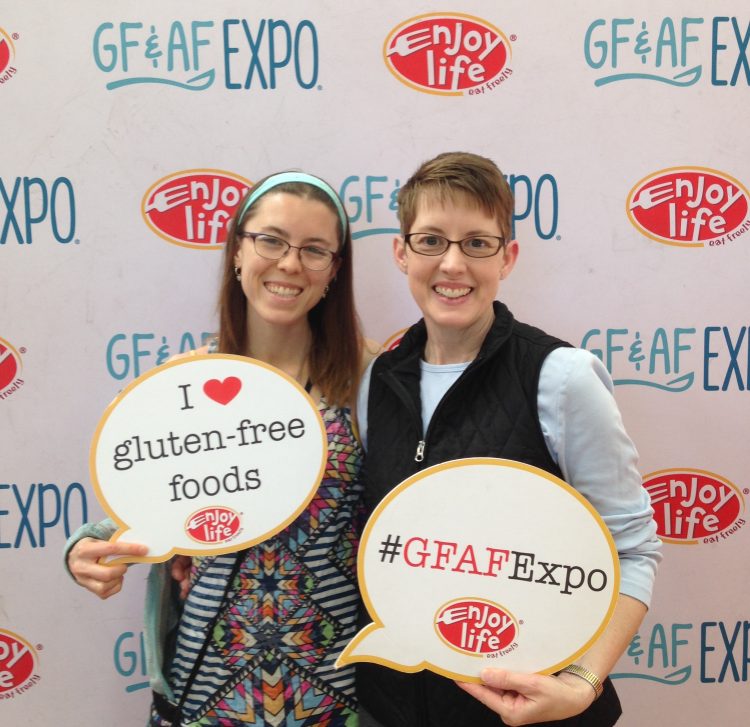 10. A snack or meal prep subscription box. 
Another material present that doubles as an experience gift! Whether your loved one needs to follow a certain diet for their chronic illness (like I eat gluten-free for my celiac disease and fibromyalgia pain) or they struggle with having enough time and energy to cook or grocery shop, food subscription boxes can make healthy (and delicious) eating a lot easier.
Of course, I'd be remiss to not mention my favorite gluten-free monthly snack box from Love with Food, and the fact that they're hosting an awesome holiday sale. However, there are plenty of amazing monthly food subscription boxes for you to choose from, no matter how or what your loved one enjoys eating.
11. A part-time maid. 
I don't know about other fibromyalgia warriors, but when I'm hurting, super tired and dealing with fibro fog (a.k.a., major forgetfulness and brain fatigue), cleaning is the last thing I want to do. If you know your loved one hates cleaning (or that their joints won't let them do deep cleaning in the bathrooms, kitchen, etc), paying for a part-time maid to visit every so often might be the most epic practical Christmas gift ever!
12. A "remember to smile" box or binder! 
Similar to a homemade self-care box, you can also throw together a memory box or binder full of photos and notes that are guaranteed to make your loved one smile. Research shows that depression is one of the most common complications in people coping with chronic illness. Turn your chronic illness warrior's smile upside down by reminding them of all the awesome things they've already done and accomplished, and how loved they really are.
How can you make a "Remember to Smile" box or binder? It's really up to you! If you're a scrapbooking kind of person, print and paste pictures of your epic friend/family adventures – from past vacations to important accomplishments in your loved one's life – in a binder, along with little notes of encouragement, reflection and inspiring quotes. Not feeling that artsy? Then just throw a bunch of photos, notes and trinkets with special memories attached (like the runner's bib from the 5K you ran together or a map of France where you vacationed) in a cute box. Any time your loved one is feeling a little down, they'll have a box or binder full of smiles to explore!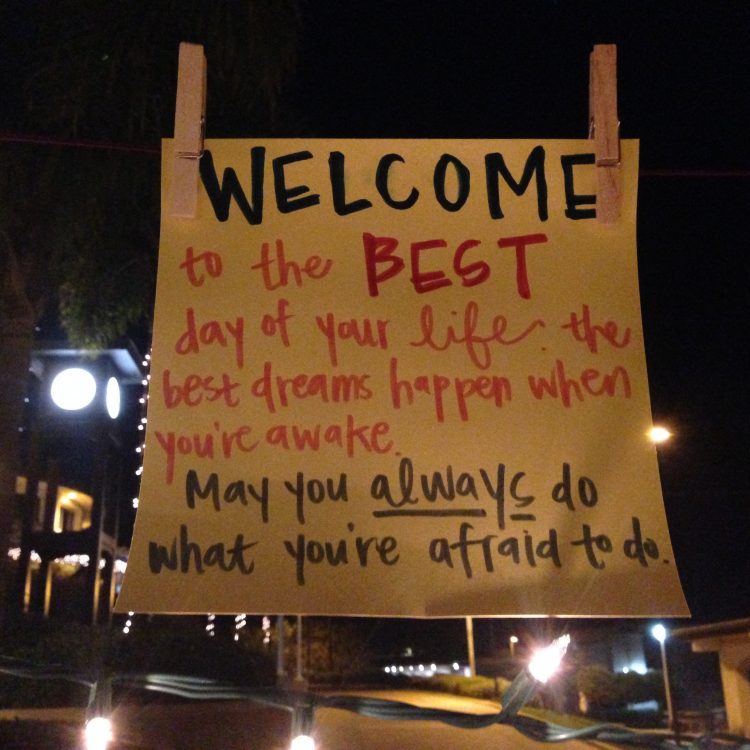 13. Judgment-free time with you. 
The biggest (and perhaps even the best) experience gift you can give anyone – not just people with chronic illness – is your time. Write a note saying you're planning on clearing your schedule every Tuesday night for a long phone call or a visit. Remind your chronic illness warrior that you don't care if they're having a good day or a bad one, if they need vent or celebrate small victories. You have their back no matter what, even if you sometimes don't know what to say or can't understand what they're going through.
Because when you have a chronic illness, knowing you have friends and family who love you and your chronic disease is better than any present under the tree.
This post originally appeared on Casey the College Celiac.
We want to hear your story. Become a Mighty contributor here.
Originally published: December 14, 2017