16 Things to Put in Your Fibromyalgia 'Crisis Kit'
---
Editor's Note
We hope the products below, all recommended by our Mighty community members, help you or a loved one in your health journeys. Just so you know, The Mighty may collect a share of sales from the Amazon links on this page.
A fibromyalgia "crisis kit" can look different for everyone. A "crisis" may be a bad flare-up that keeps you in bed for a few days, or it could be a sudden spike in symptoms or dangerous "episode" that requires you go to the hospital immediately. So, maybe your crisis kit includes the essentials you keep in your home or near your bed at all times, or maybe it's the items you keep packed in a "go bag" for emergency hospital trips. It could even be what you carry in your bag in the event you get sick while you're out and about.
Whatever yours may include, a crisis kit can be extremely helpful in managing your physical and mental health on those difficult days.
To give you some ideas about what to include, we asked our Mighty community to share what they keep in their fibromyalgia crisis kits for flare-ups and emergencies. Here are their recommendations.
1. Heating Pad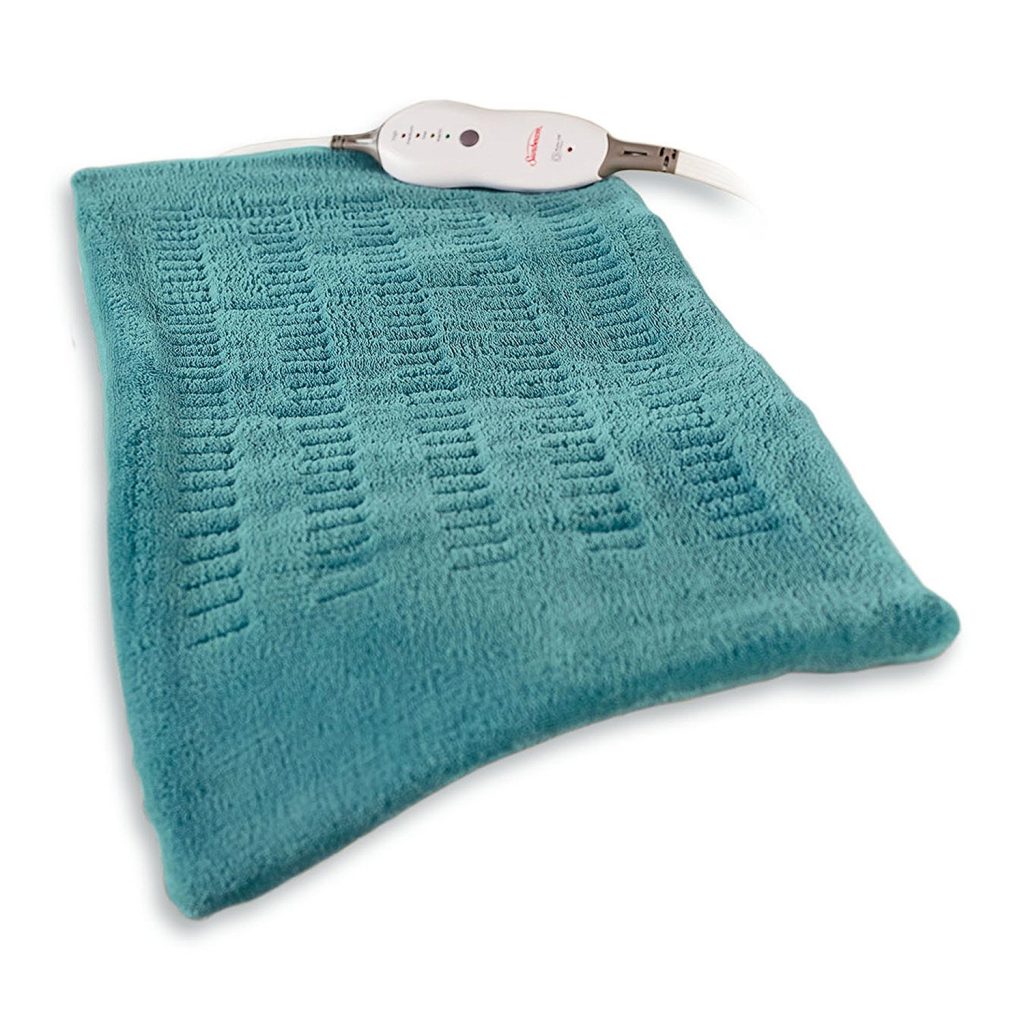 For many of those with fibromyalgia, heat can be a great source of comfort and pain relief.
"Oh I'd definitely have to have my heating pads!" wrote Tonia Bryant LaForce. "I never get any relief if I don't have them. And my meds, comfy PJs too because being in something irritating makes my pain more unbearable, [and] a blanket because I'm always cold (even if I'm on the heating pads)."
"Heating pad is a must," said Carol Easterling.
"Hot pad – relieves my pain," added Gretchen Rovira De Courceuil.
Buy the heating pad above for $30.03 from Amazon.
2. Small Fan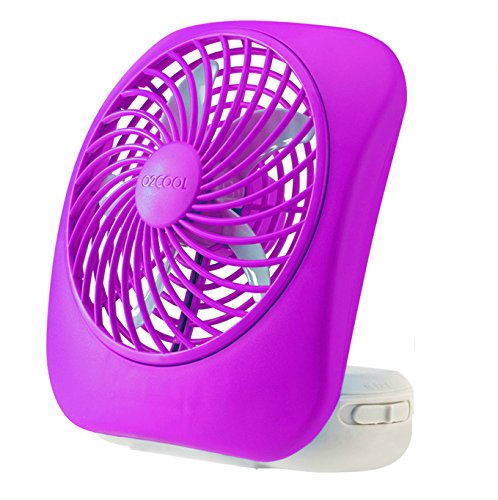 If you have difficulty regulating your temperature or struggle with hot flashes or night sweats, having a small, portable fan to keep with you can help you stay cool.
Zara Hatswell told us, "In my personal survival kit that goes everywhere with me is wipes and a fan for hot flashes."
For more recommendations from our community, check out these 18 products people who sweat a lot swear by.
Buy the fan above for $10.99 from Amazon.
3. Sensory Blockers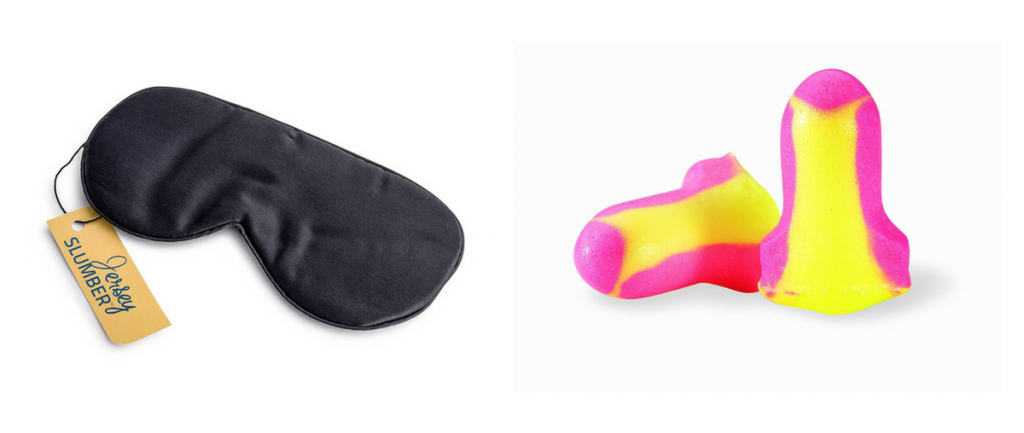 If you struggle with sensory overload during a physical (or mental!) health crisis, it can be helpful to have some "sensory blockers" with you, such as an eye mask or ear plugs.
Jennifer Pena recommended, "Blindfold and headset for my music playlist along with my phone of course. They are the first things I grab when in pain. It gets me through migraines and pain attacks. They can last for hours or days – all I can do is do my deep breathing and cry. But it works for me."
"Face mask and earplugs for fibro migraines," said Alissa Cannon.
Buy the eye mask above for $9.89 from Amazon. Buy the earplugs above (5-pack) for $5.93 from Amazon.
4. Water Bottle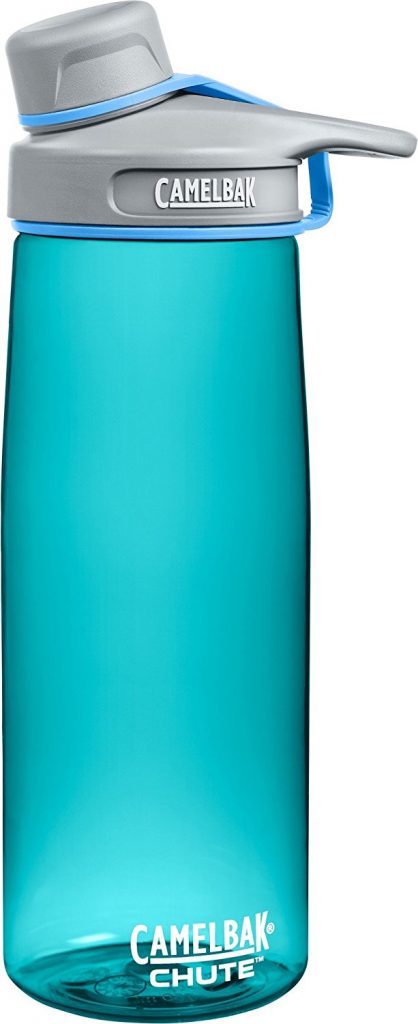 Hydration is important – period. Whether you're going through a health crisis or not, it's good practice to always have a bottle of water on hand.
Christine Alexandra Eilertsen explained, "Honestly, I've been planning to create a kit for a long time, but one thing I always keep with me in case is a bottle of cold water, as it calms me down. I get sweaty during flare-ups/during emergencies (especially in public), so it calms me down to have something cold to hold onto, and to drink. It might be weird, but I need it especially during the summer."
"A box set of my favorite TV series [so] I have something easy to watch, my lavender heat wrap and the biggest bottle of drink, with a straw for if I'm really bad and can't lift the bottle," wrote Amanda Gulliver.
For non-disposable straw recommendations, check out this review of alternative disability-friendly drinking straws from The Mighty's disability editor.
Buy the water bottle above for $10.71 from Amazon.
5. Fuzzy Socks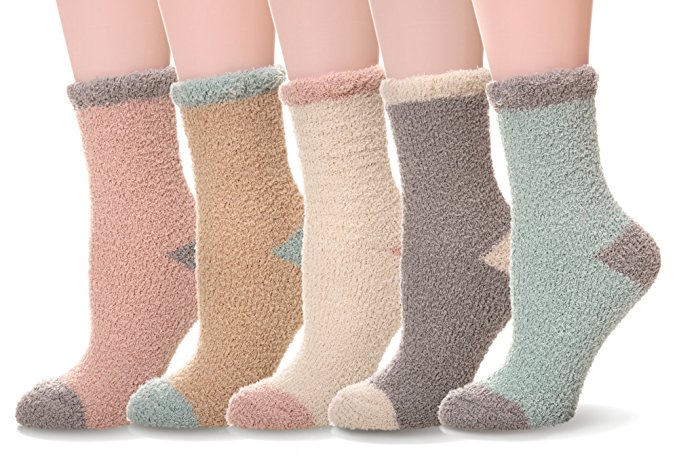 If you tend to get cold often or experience pain when the temperature drops, keeping some warm, fuzzy socks near you can be helpful and comforting.
"I think I would need to have my alpaca socks," said Audrey Rose Weiss. "They are warm when you need warmth. When I start to not feel so great even in the summer those are the first things I grab."
"Warm socks," suggested Nathalie Keck.
Buy the socks above (5-pack) for $13.99 from Amazon.
6. Essential Oils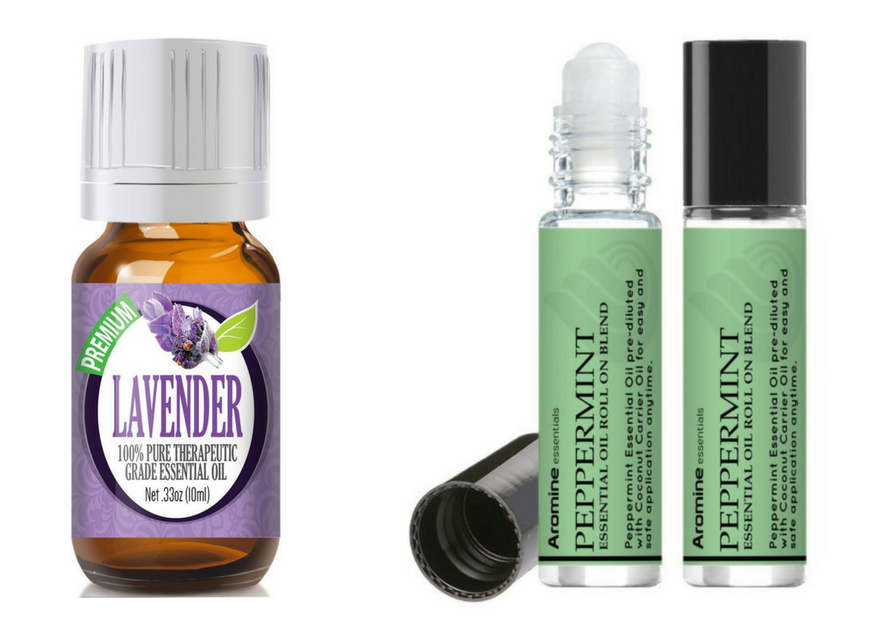 Different types of essential oils are known to have different healing properties, both physical and emotional. For instance, lavender can help ease stress, and peppermint can provide a cooling sensation which can help relieve sore muscles.
Jenny Williams Sarver recommended, "Essential oils: lavender, peppermint."
Samantha Aspromonte told us, "[I use] doTERRAs frankincense and copaiba essential oils to reduce inflammation, and to block transmissions of pain causing stimuli."
Buy the lavender essential oil above for $6.99 from Amazon. Buy the peppermint essential oil roll on (2-pack) for $12.30 from Amazon.
7. Snacks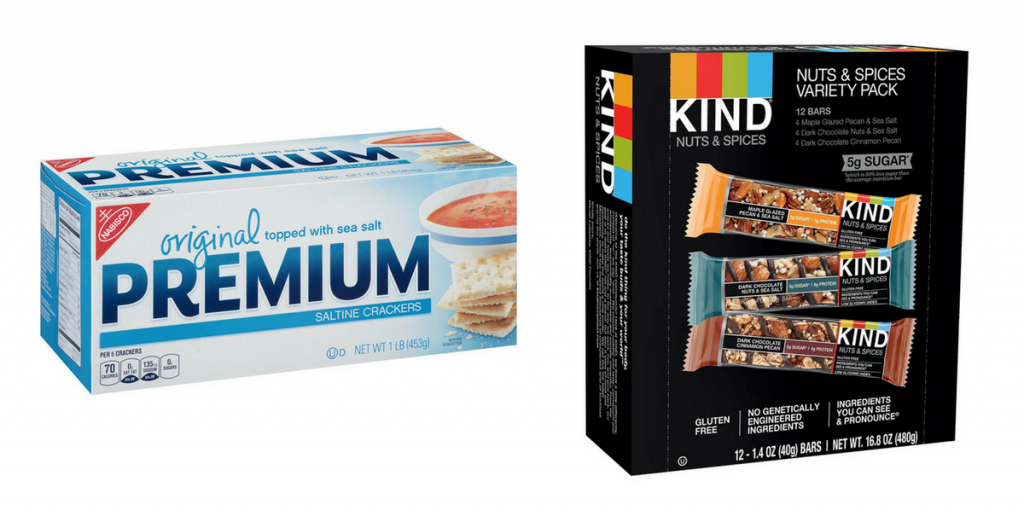 If you're struggling through a flare-up or spending a day (or several) in the hospital, it can be easy to forget to eat, or you simply may not have the energy to find and prepare food. Having some nutritious snacks on hand can help keep you nourished.
Aubrey Diann wrote, "I keep a box under my bed with snacks and bottled water. This way I can limit movement if I can't leave bed!"
Buy the Saltines above for $2.59 from Amazon. Buy the KIND bars above (12-pack) for $13.71 from Amazon.
8. TENS Machine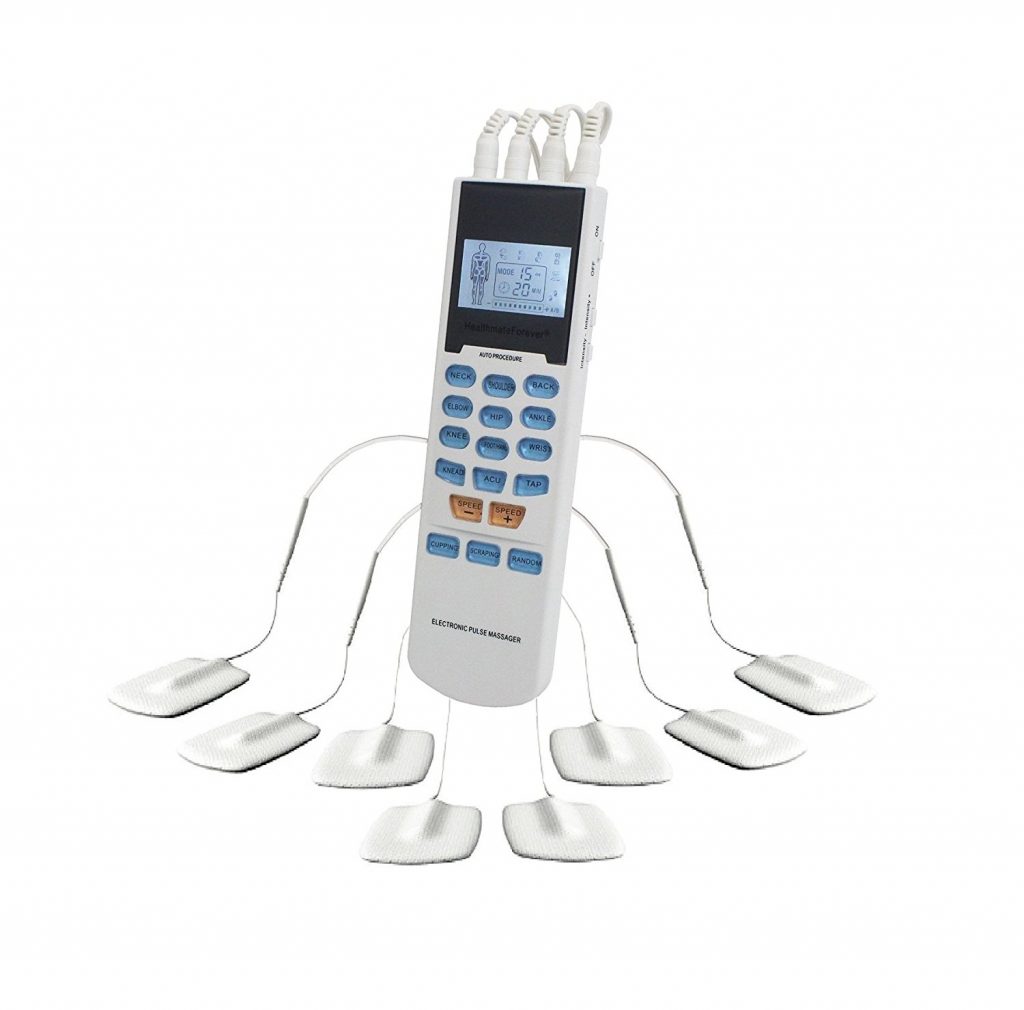 A TENS (transcutaneous electrical nerve stimulation) unit transmits low-voltage electric currents to help relieve pain.
Chloé Reitano said, "A mini TENS machine by Omron as well as a mini heat bag. Chewing gum as well to help with nausea."
"TENS machine, heated fluffy blanket, lavender bath bombs and MCC Pain Slayer balm," added Alison Jane.
Buy the TENS machine above for $27.49 from Amazon.
9. Your Favorite Pain Relief Cream or Gel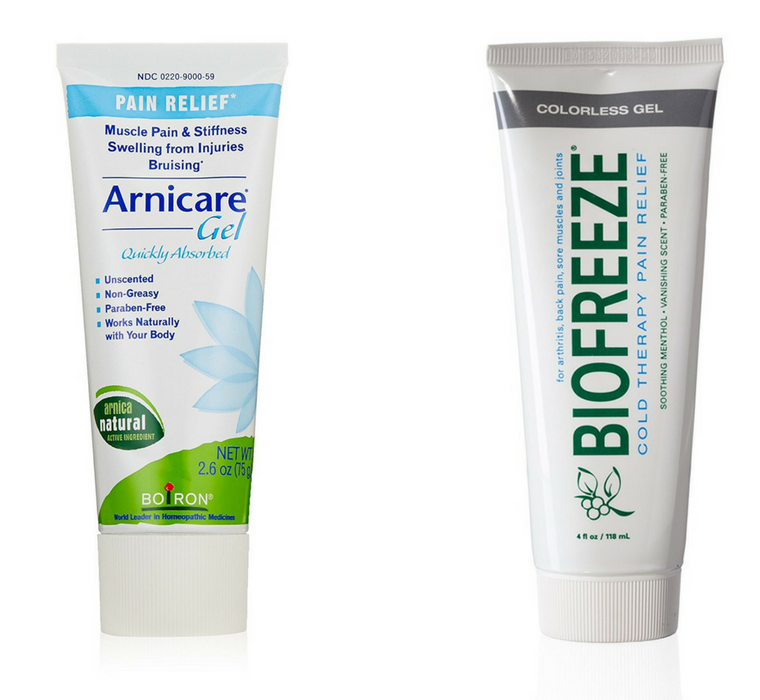 If you have a favorite cream, gel, etc. you use to relieve pain and soothe achy muscles, it can be helpful to have multiples stashed around your home, so you don't have to move too far to retrieve it whenever you feel a pain flare coming on. Keeping a portable-sized bottle in your purse, backpack or hospital "go bag" may also come in handy!
Angela Liebhart-Stoddard told us, "Biofreeze and cream with capsaicin. You never know whether hot cream or cold cream will help better so it's best to keep both on hand."
"Arnica cream," suggested Deb Matt.
"Muscle care cream," wrote Nicole Kiel. "Better than BioFreeze."
Buy the Arnica gel above for $7.89 from Amazon. Buy the Biofreeze above for $10.26 from Amazon.
10. Epsom Salt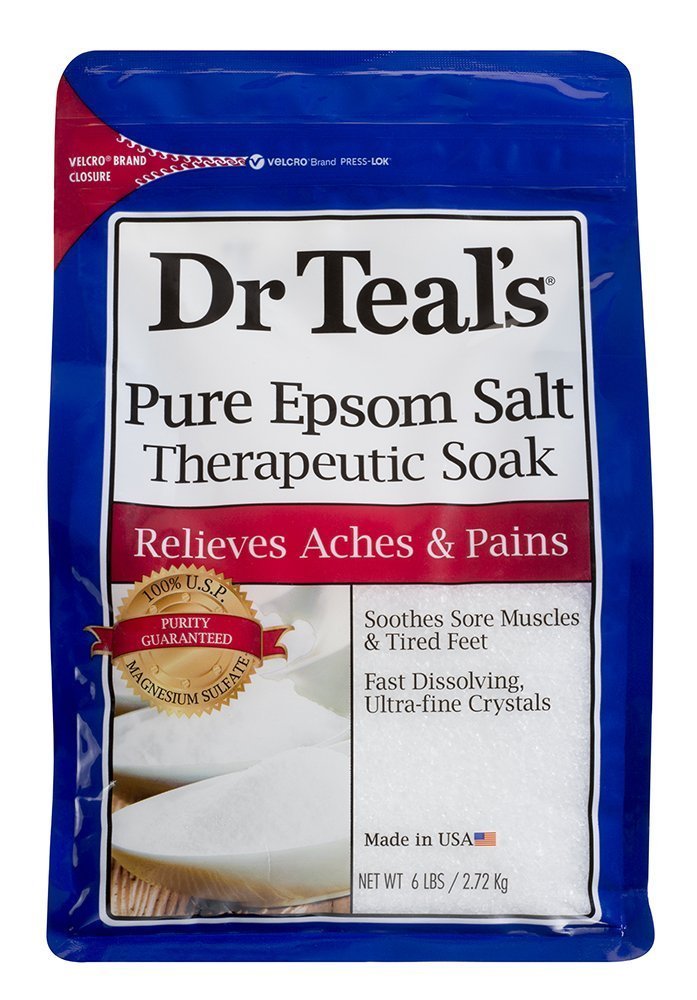 Epsom salt has a number of health benefits, including soothing muscle pain and reducing swelling. If you're able, try adding some to a warm bath and give your body time to soak and relax.
"Epsom salts for bath," recommended Heide Tautphaeus.
Jenny Williams Sarver added, "[I use] Epsom salts for bath to ease aches."
Buy the epsom salt above for $13.50 from Amazon.
11. Cooling Packs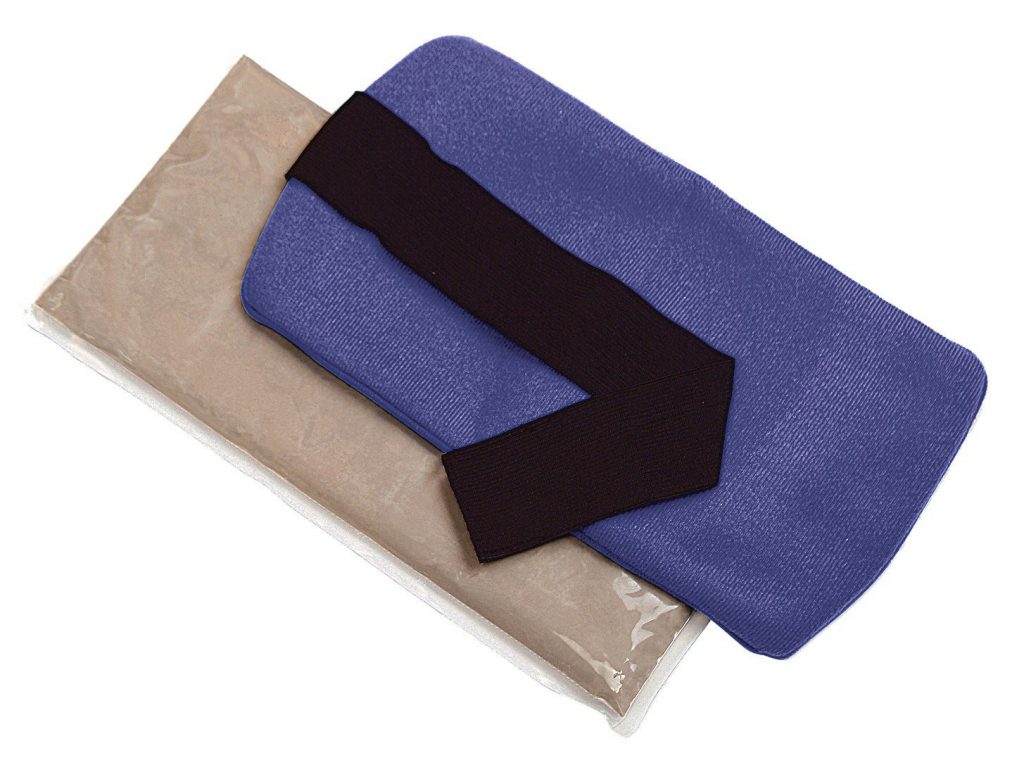 Whether you have a tendency to overheat or find that cold therapy helps relieve your pain, ice packs and cooling wraps can be very useful to keep on hand.
"My clay ice pack – great for sore shoulders, neck and lower back. CBD oil. Frankincense. Books and magazines. Phone or tablet with Insight Timer app and Spotify," wrote Connie Mann Eggers.
Christina Hernandez suggested, "Cooling towels."
Buy the clay ice pack above for $9.88 from Amazon.
12. Tea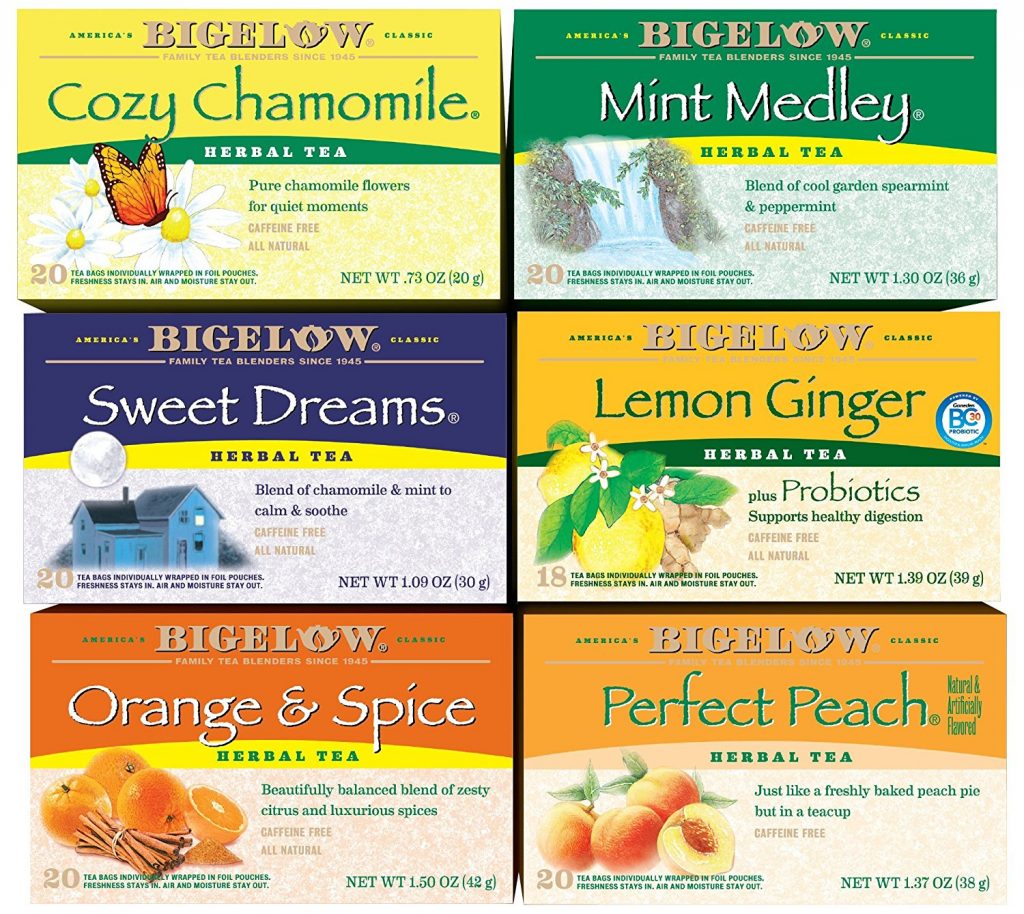 If you're in need of a little comfort, a cup of tea can be soothing and help you relax your mind and body.
Jen LaPointe wrote, "Ibuprofen, anti-inflammatory tea, Emergen-C, heating pad, ice packs."
Skye Clark added, "Hot water bottle, CBD vape, Netflix, tea bags."
Buy the herbal tea above (118 bags) for $10.18 from Amazon.
13. Foldable Cane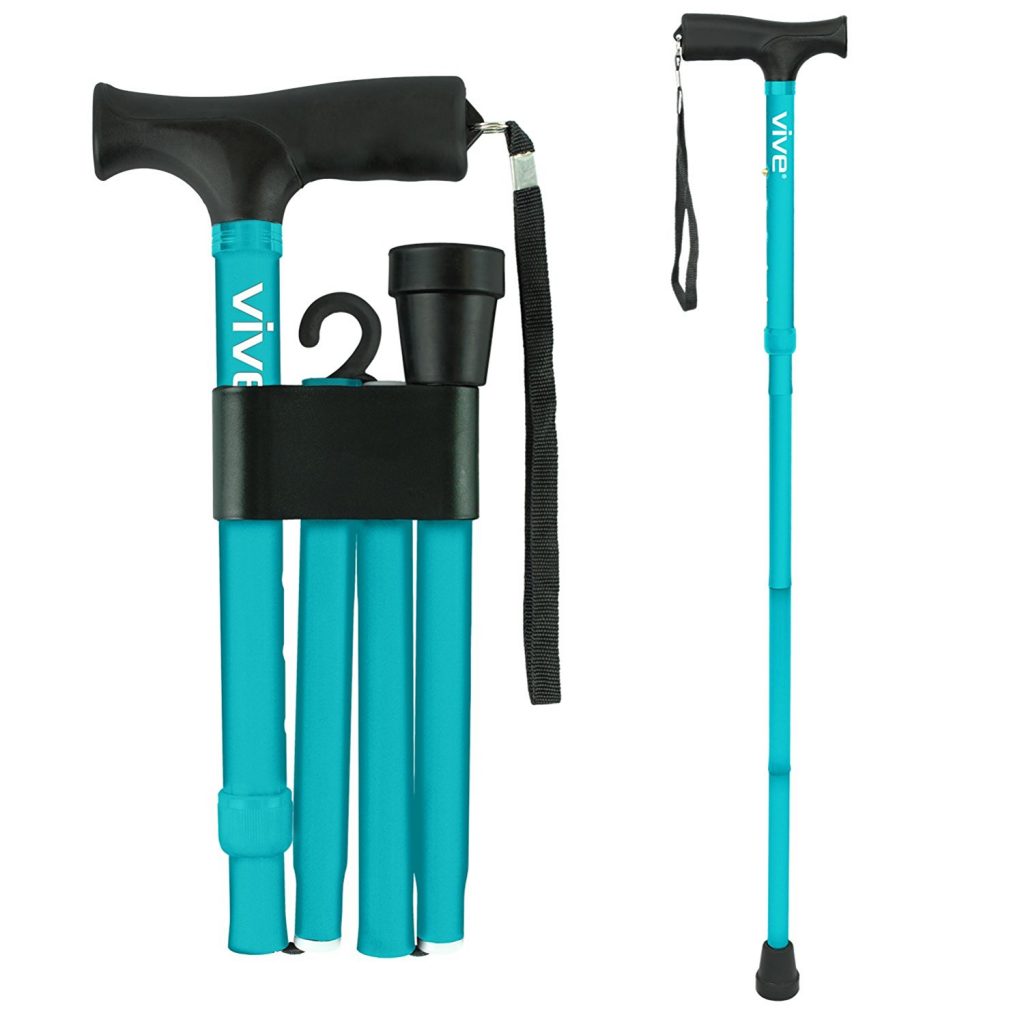 If you struggle with mobility or balance, a cane or other assistive device may be helpful, especially during a flare. The cane above is foldable and compact, so you could fit it into a purse or bag and only take it out when you need it.
"My foldable cane is an essential," wrote Kail June. "I don't need it every time I leave the house but if I flare up while I'm out I need to have a mobility aid in my bag."
Buy the foldable cane above for $16.99 from Amazon.
14. Wet Wipes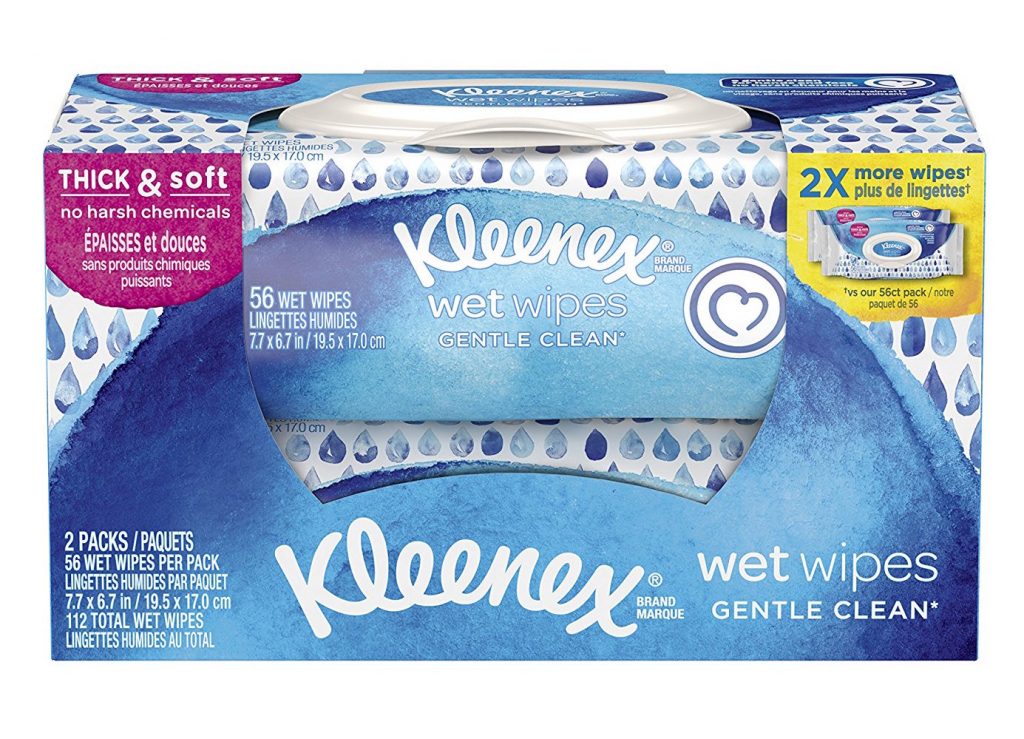 Wet wipes are a simple yet versatile product to have on hand. You can use them to freshen up if you're unable to bathe or shower, clean up messes, and they can be a lifesaver for those who tend to sweat a lot.
May Marie Williamson recommended, "Wet wipes. CBD vape.. Pain Slayer. Mobile phone. Epsom salts and fizzy water."
"I have CBD oil, Biofreeze wipes, Young Living Panaway essential oil, bottled water [and] wet wipes because I tend to sweat more while in pain," Jamie Holt told us.
Buy the wet wipes above (2-pack) for $4.98 from Amazon.
15. Blanket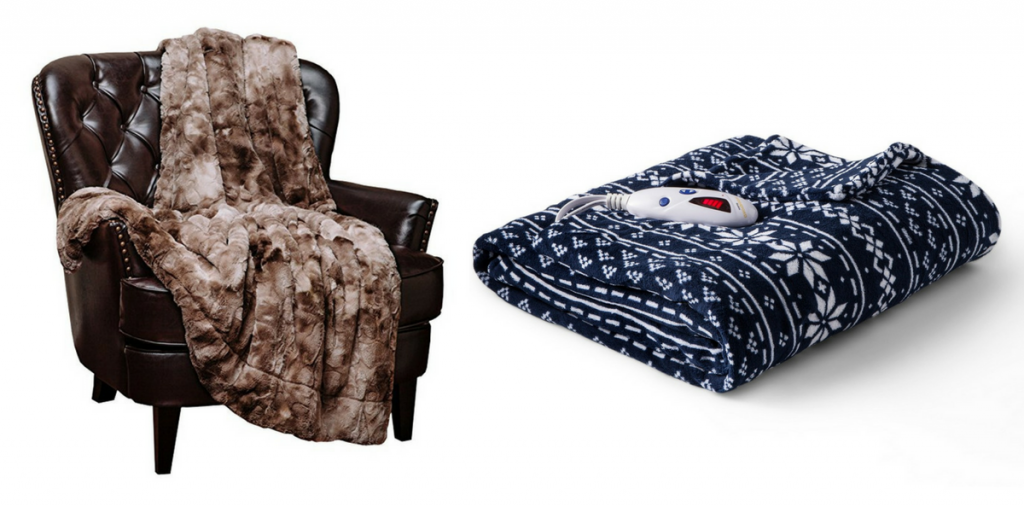 One of the best feelings is snuggling up with a big, soft, fuzzy blanket – especially when you're in need of some comfort on a rough day. It's also nice to have something warm to cover up with if you're stuck in a cold hospital or waiting room. You could choose a cozy throw blanket or an electric heated blanket to keep you extra warm and help relieve pain.
"Electric blanket to gently warm muscles. Electric fan to cool down," wrote Rebecca Mansfield.
Kat Nicolette said, "Some bottled water, a weighted blanket and heating pad."
Lori A. Gardner added, "My heated mattress cover, soft blanket, cooling cami, Apple TV remote and my dog."
For more recommendations from our community, check out these 13 cozy blankets that are perfect for those with chronic pain or illness.
Buy the throw blanket above for $27.49 from Amazon. Buy the electric blanket for $28.49 from Target.
16. Your Prescribed Medication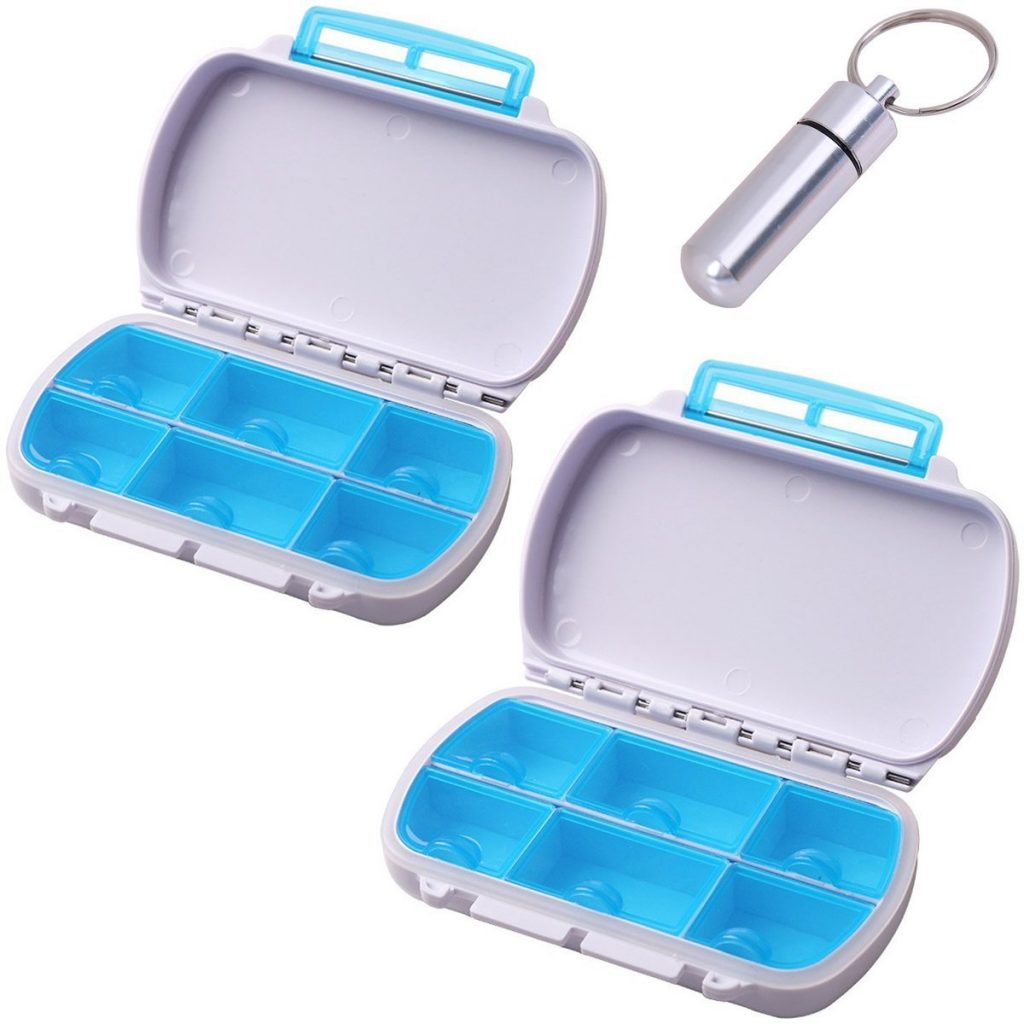 If you take a lot of medications, vitamins, supplements, etc. for your fibromyalgia (and possibly other conditions as well), you may already organize them in a weekly or monthly pill container. But it may also be helpful to keep a smaller pill container packed with any emergency medications that you can keep with you and bring on the go in case of, well, emergencies.
Jamie Holt explained, "I keep at least one dose of my prescribed fibro meds in my bag. If I have to use them while not at home, I just refill the container back up when I get home."
Buy the medication containers above for $8.99 from Amazon.
Originally published: June 6, 2018