What's in My 'Splatquake' Kit for Bad Days With Chronic Illness
---
If you're not familiar with "Splat" yet, here's a quick refresher: Many people with chronic illnesses and mental health diagnoses feel like we've been run over by something every day. It's just a different vehicle on different days. It's like pain scale meets spoon theory. The vehicles we use to declare a Splatus are moped, Eurocar (like a Fiat or a Mini), sedan (that's the "usual"), pickup truck, tractor-trailer, freight train and asteroid.
The freight train and asteroid days are The. Worst. Ever. And since I live alone and don't have anyone to dote on me on these heaviest days, I decided to do something special for myself. I think you should do the same!
I call it the Splatquake Kit (get it? like an earthquake or hurricane emergency kit), and it sits in a closet and hangs out until I get hit by a freight train or an asteroid. Then I have a ready-made basket of goodies to cheer me up, make me feel better, even give me something to eat and something to do.
To make one, on a Eurocar or sedan or decent day, either go shopping and buy things to fill your basket or box, or wander around your house and gather together things you already own that you'll want to have easily accessible when you're having that heavy day. Both activities are fun to do with a partner or fellow Splattie!
Here are my examples of each: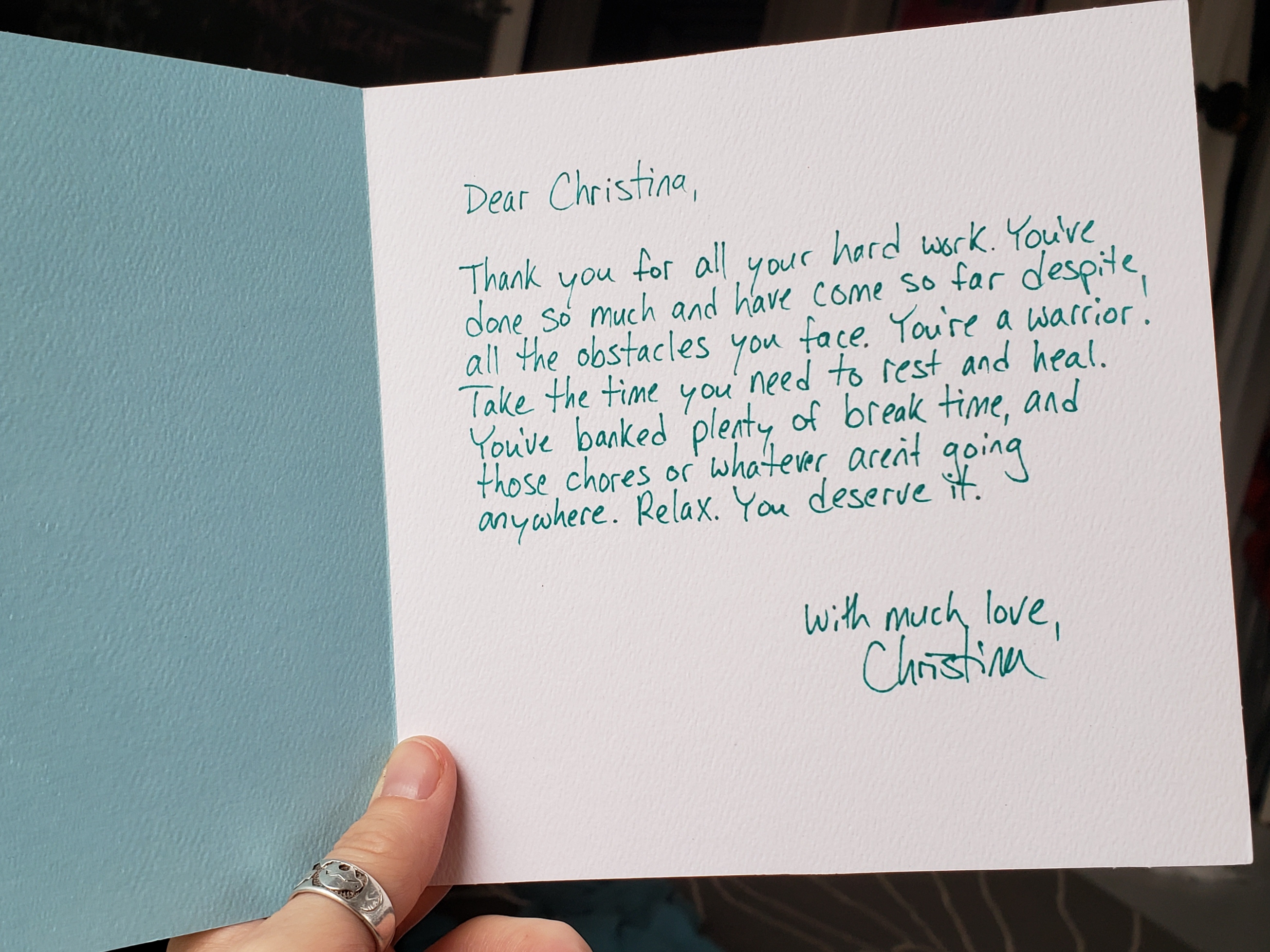 The Splatquake Kit I shopped for: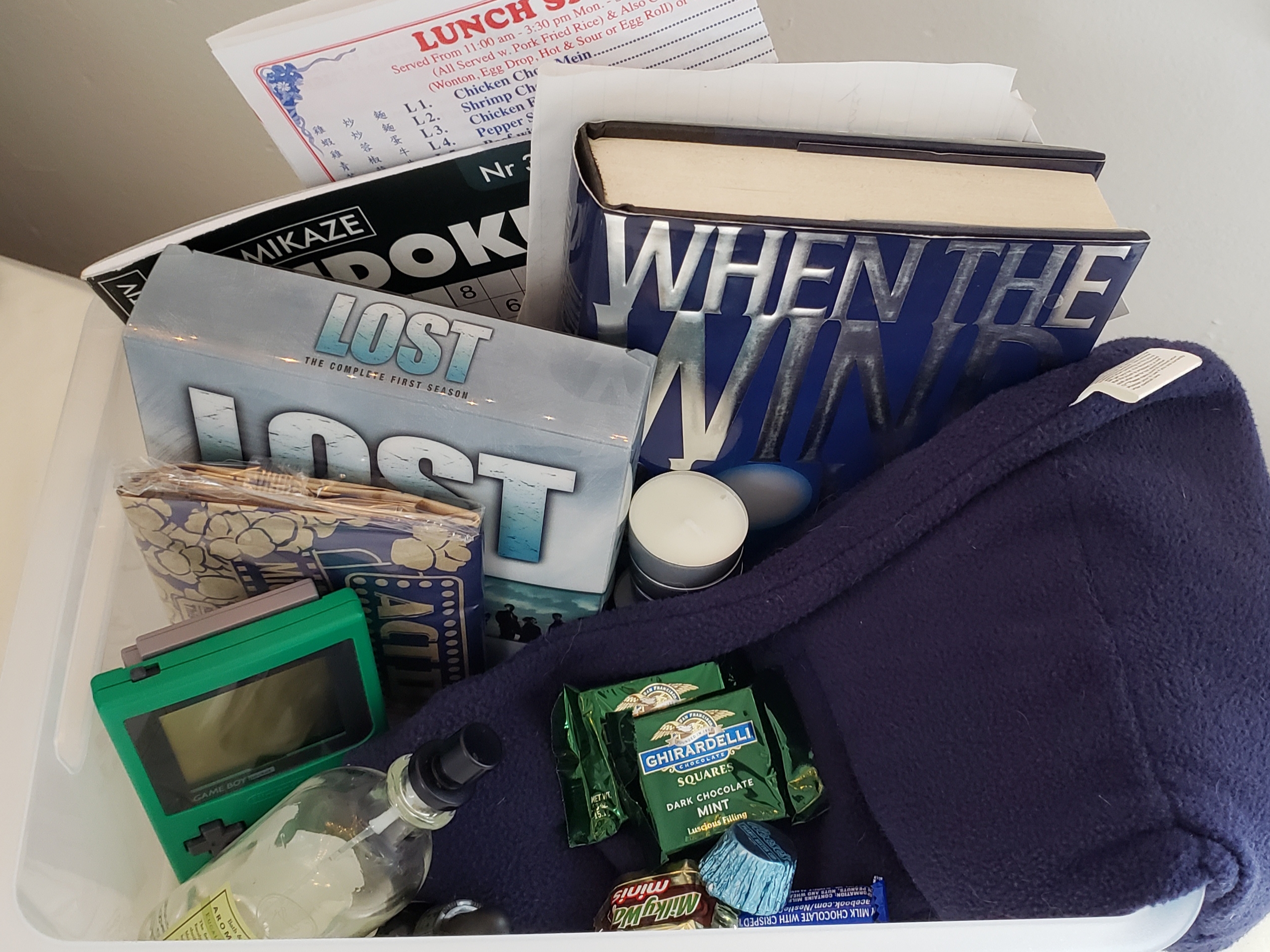 The Splatquake Kit I assembled from things around the house:
Have fun! Show yourself all the love and compassion you deserve. Just don't go triggering a flare because you can't wait to get out your awesome Splatquake Kit!
Originally published: February 10, 2020