Justina Bonilla: When Health Conditions Affect How You Dress in the Summer
---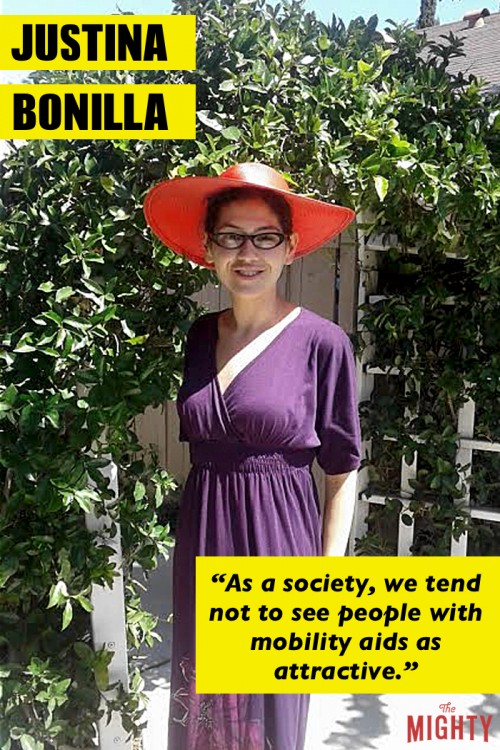 Justina Bonilla can list two reasons why she doesn't think she has a "beach body." First, the scars on her legs. Bonilla has severe scarring from large and painful hives caused by allergic reactions to food and medications.
"Fellow classmates, who were not aware of my medical situation, would bully me, saying I had 'Freddy Krueger legs,'" Bonilla, 26, said. "I was even called 'Lady Krueger.'" Because of the bullying, Bonilla rarely leaves her house without her legs covered. "I cringe at the thought of being publicly bare-legged," she said. When she was 19, Bonilla considered having surgery to reduce the appearance of her scars. She ultimately decided the procedure, which would have cost between $15,000 and $17,000, wasn't worth it.
Bonilla also deals with fibromyalgia. "I do not always feel able-bodied," she said. The pain Bonilla's fibromyalgia causes her can become so severe that she must rely on mobility aids to get around.
"As a society, we tend not to see people with mobility aids as attractive," she said. "In the movie '10,' Bo Derek was doing her famous running on the beach scene. As the viewer, you just focus on a beautiful woman running. But, if Bo was in a beach wheelchair, rolling down the beach, you would more likely be distracted by the wheelchair, than to notice her beauty."
Today, Bonilla does her best to make peace with her scars and fibromyalgia. "My scars are proof that I'm a survivor," she said, "while my fibromyalgia is proof I have learned how to handle a great deal of pain."
Read More: This Is What It Looks Like When You Feature Disabled and Chronically Ill People in Magazines
Next: Alyssa Silva's Summer Goal Is to Gain Weight, Not Lose It
Originally published: August 1, 2016