14 Pocket-Sized Products That Help People Manage Fibromyalgia Symptoms
---
Editor's Note
We hope the products below, all recommended by our Mighty community members, help you or a loved one in your health journeys. Just so you know, The Mighty may collect a share of sales from the Amazon links on this page. Prices and product availability are accurate as of publication.
Any medical information included is based on a personal experience. For questions or concerns regarding health, please consult a doctor or medical professional.
When it comes to managing your fibromyalgia symptoms, you probably have some "staple" items at home, like heating pads or your favorite cozy blanket, that you can turn to during flare-ups. But what about those days when you're on the go?
Whether you're making a quick trip to the store or traveling across the country, it can be extremely helpful to have products you can keep on your person, either in your pocket or a small purse or bag. These "travel-size" products not only allow for portability, but easy accessibility, too – because if you've got fibro symptoms coming on or beginning to flare, it's best to have your coping tools at the ready!
To help others find products they can easily bring on the go, we asked our Mighty community to share the small, "pocket-sized" products that helps them manage their fibromyalgia symptoms. Let us know if you have any additional suggestions in the comments below!
Here are their recommendations.
1. Essential Oil Roll-Ons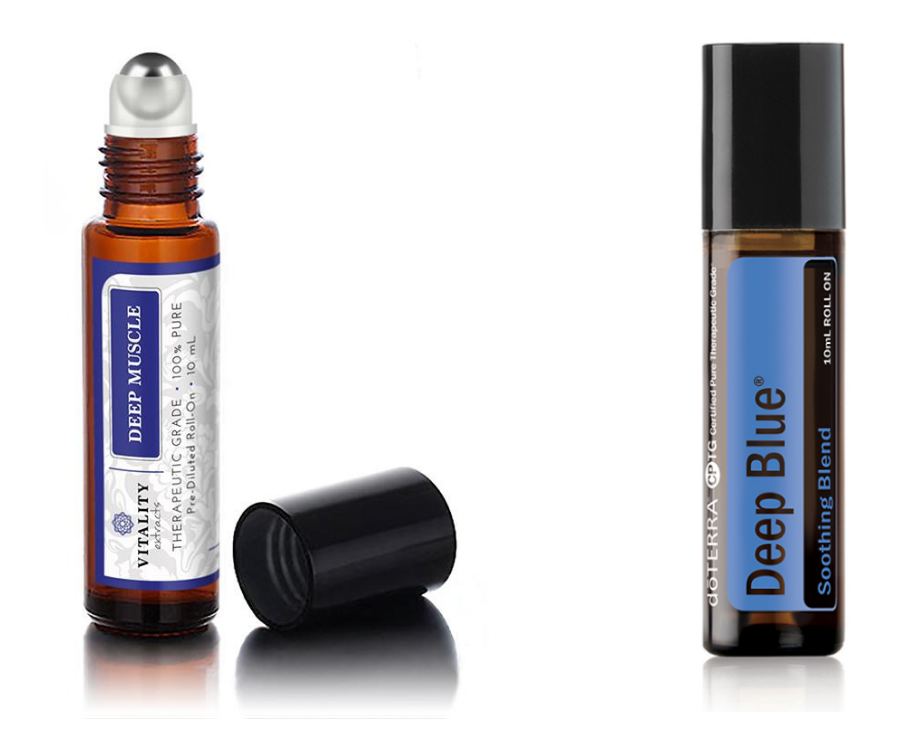 "Essential oil rollers!" recommended Deanna Scalf. "The Energy blend is super helpful for those days you're dragging extra… and the Deep Muscle one [featured above] actually helps with some pain… most stuff usually does not help with fibromyalgia pain, but this will always at least take the edge off [for me]! Both from Vitality Extracts Essential Oils."
Patricia Andresen added, "My essential oil roller bottles. I have a blend for muscle and joint pain, one for headaches and one for nausea."
Buy the Deep Muscle roll-on above for $21.95 from Vitality Extracts. Buy the Deep Blue roll-on above for £66.67 from doTERRA.
2. Mentholatum Rub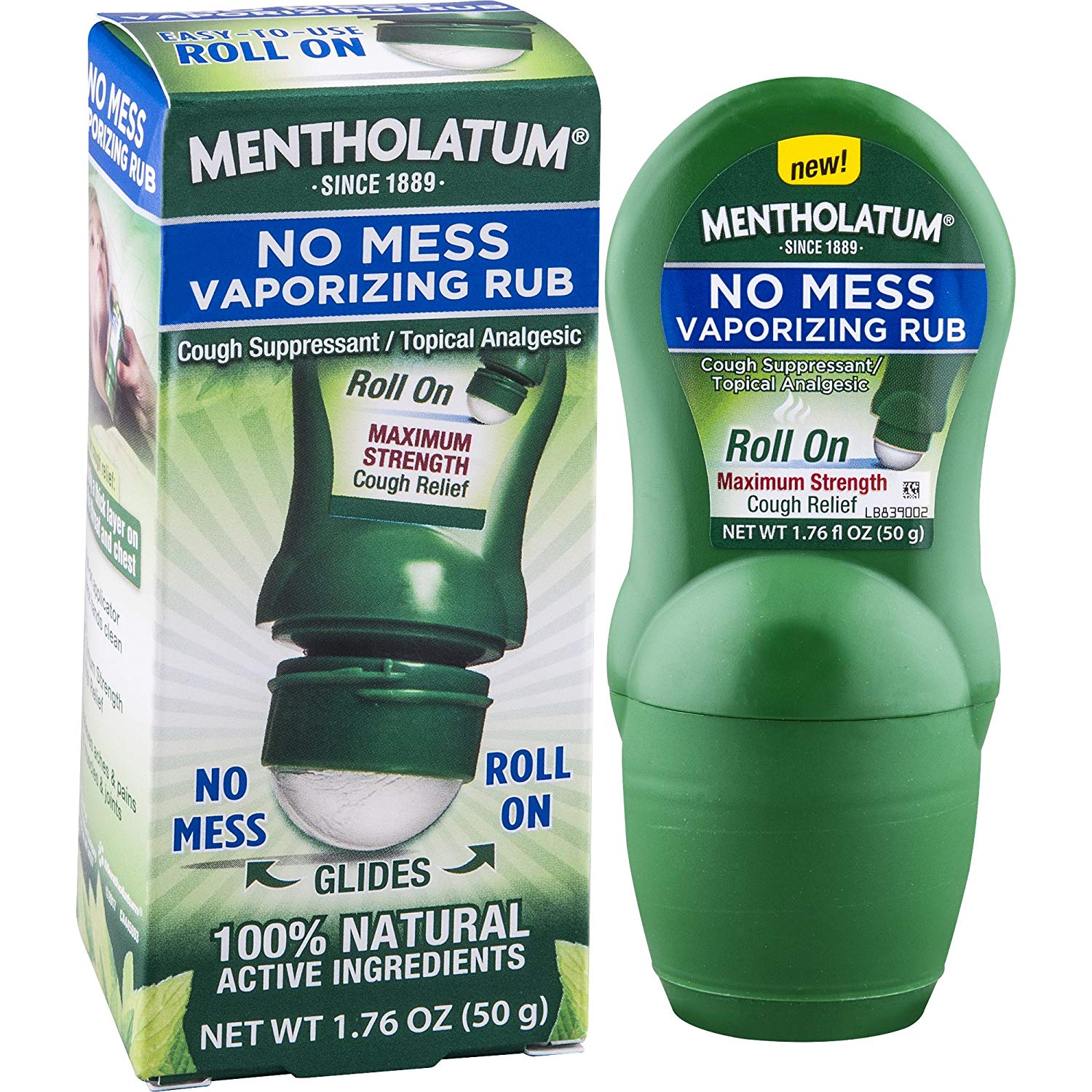 "Mentholatum no mess vaporizing rub, roll on," said Cheryl Leppell. "Great for back, neck, chest, forehead etc."
Buy the roll-on Mentholatum rub above for $7.99 from Amazon.
3. Gin-Gins Hard Candies
"Gin Gins (ginger) [for] nausea and headaches/migraines. Especially helps for on the go," Cheryl Leppell told us.
Buy the Gin-Gins hard candies above for $2.25 from Amazon Australia.
4. The Fay Farm CBD Muscle Rub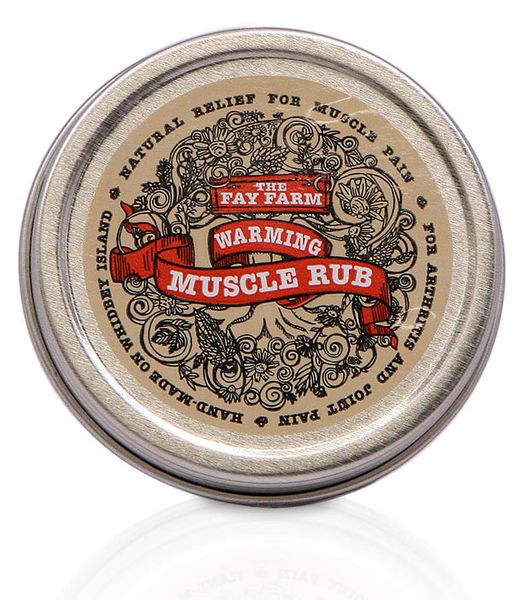 "The Fay Farm warming muscle rub," said Jillian Seiden. "It contains CBD and sometimes it's more effective than the prescription medical marijuana I get from my state. Despite the name I don't feel any warming effects. I put it on and usually just notice my pain has decreased or gone away within five minutes. It's hard to find a product that helps my muscles without irritating my nerves, but this does the job!"
Buy the 1.5-oz. warming muscle rub above for $12 from The Fay Farm, LLC.
5. Real Time Pain Relief Cream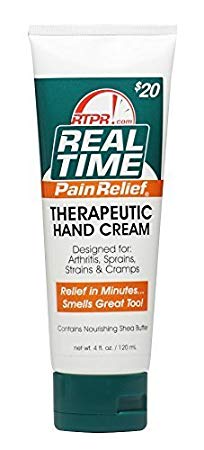 Katelyn Irene recommended, "Real Time Pain Relief in travel size. It's a lifesaver!"
Buy the 4-oz. Real Time Pain Relief hand cream above for £22 from Amazon UK.
6. 4Head Stick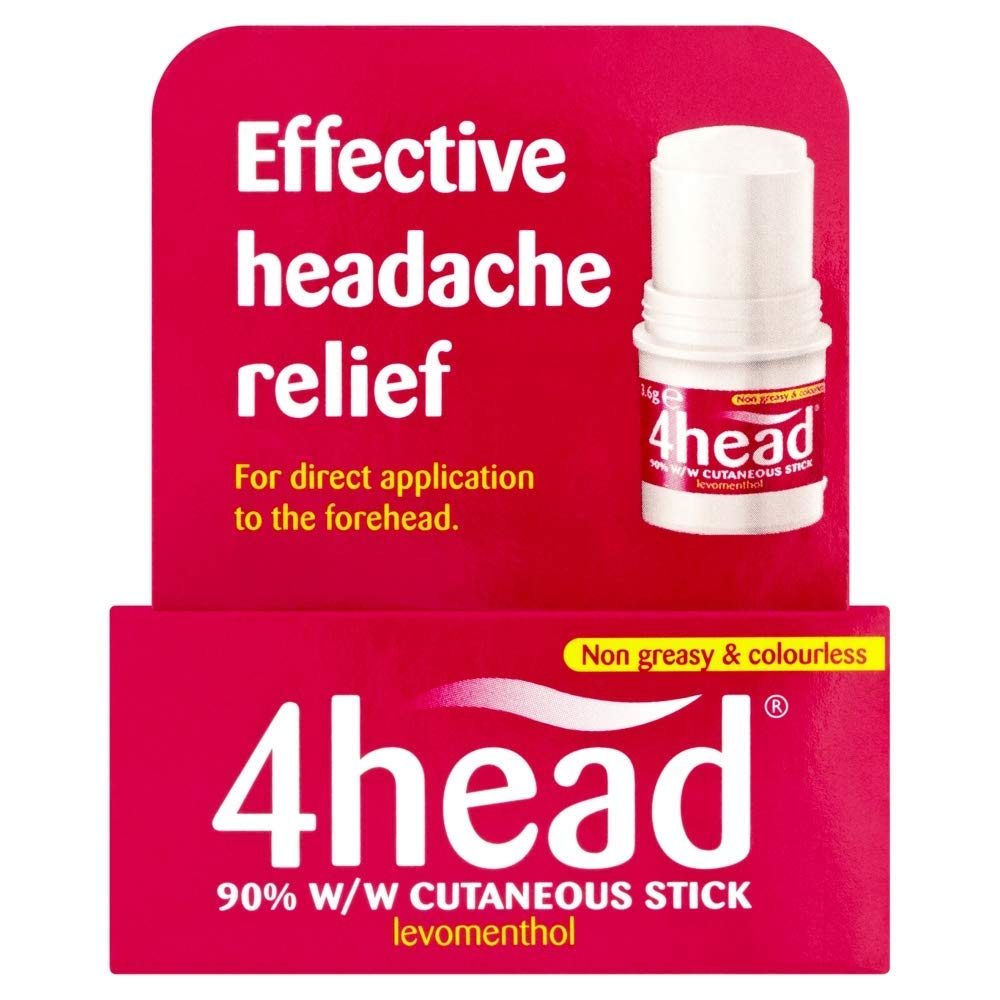 "Meds, or my 4head stick for when I've had as many meds as I can but my head still hurts. I find it really helps with headaches and is a tiny welcome distraction when a migraine comes on," Tara J Coleman told us.
Buy the 4head stick above for $7.49 from Amazon.
7. Comforting Objects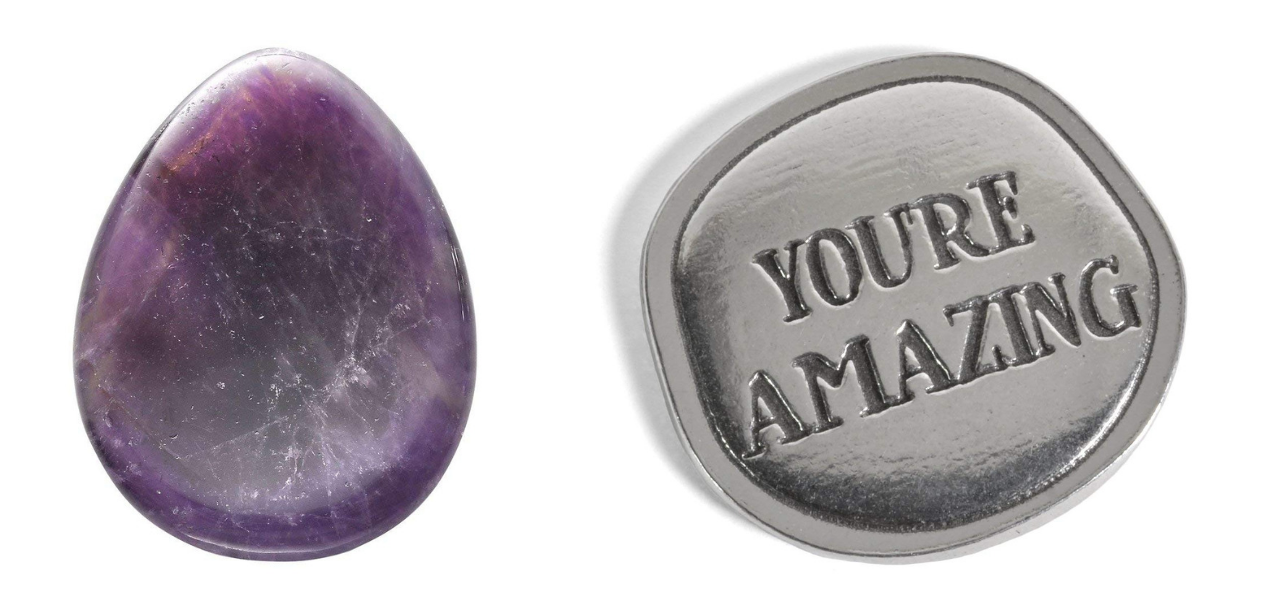 "Call me crazy, but my variety of worry stones," wrote Maison Fioravante. "I'm a crystal healer working towards accreditation as well and my crystals give me great comfort and help my focus. I use different stones for different things!"
Buy the amethyst worry stone above for $8.98 from Amazon. Buy the "You're Amazing" sentiment coin above for $7.95 from Amazon.
8. Hand Warmers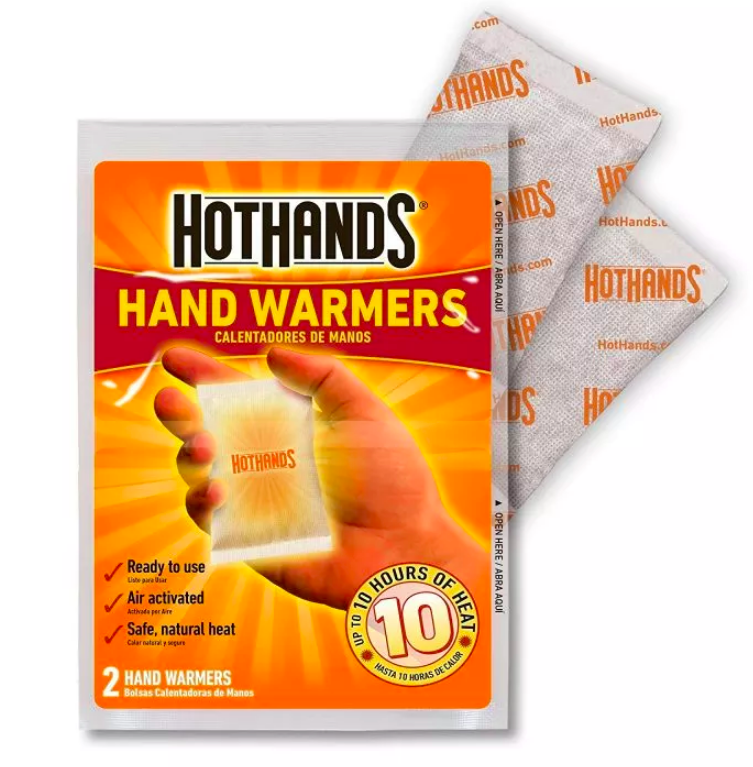 "HotHands brand hand warmers and shoe insoles," said Abigail Robertson. "Walmart carries value packs of the hand warmers in the hunting and camping section."
Buy the hand warmers above (40-pair) for $24.95 from Amazon.
For more recommendations from our community, check out the 14 portable heating products people with chronic pain swear by.
9. CBD Gummies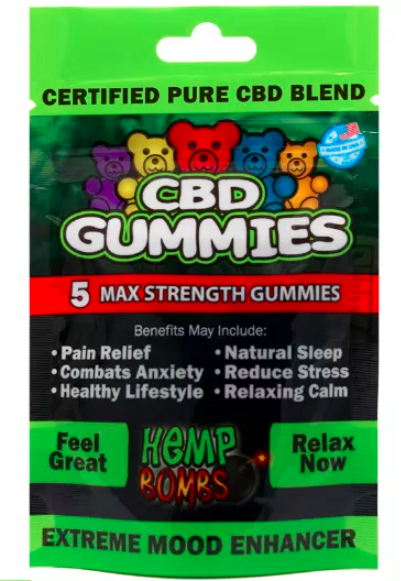 "CBD lollipops or gummies," wrote Shayla Fortner-Watrous. "I also have a pocket full of candies."
"CBD, hands down. It helps better than anything else I've tried, including prescriptions," explained Catherine Taylor.
Buy the gummies featured above (5-pack) for $14.99 from Hemp Bomb.
For more recommendations from our community, check out the 15 CBD products people with chronic pain swear by.
10. Tiger Balm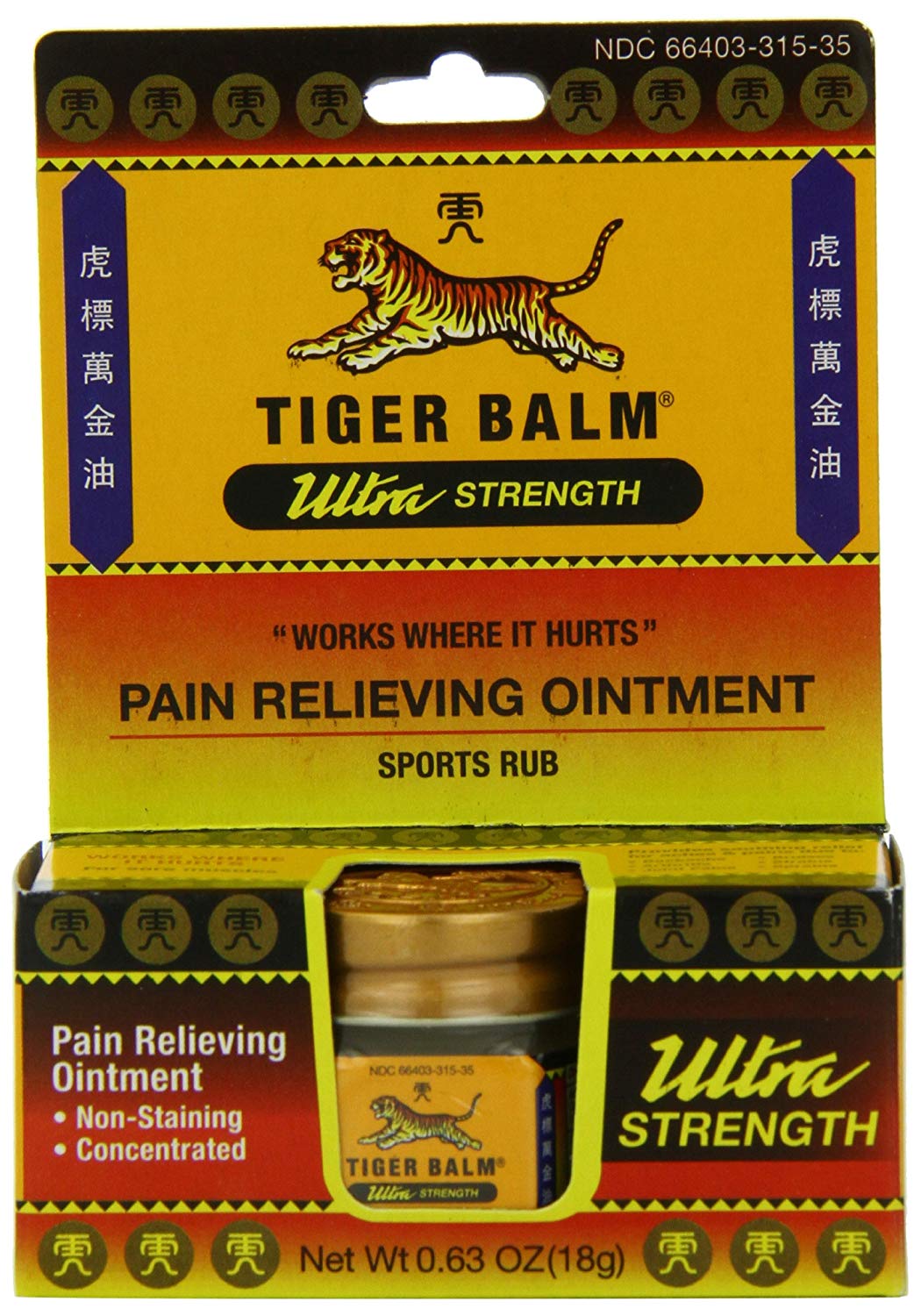 Recommended by Nikki Johnson and Samantha Watts.
Buy the 0.63-oz. Tiger Balm ointment above (2-pack) for $11.38 from Amazon.
11. Compression Gloves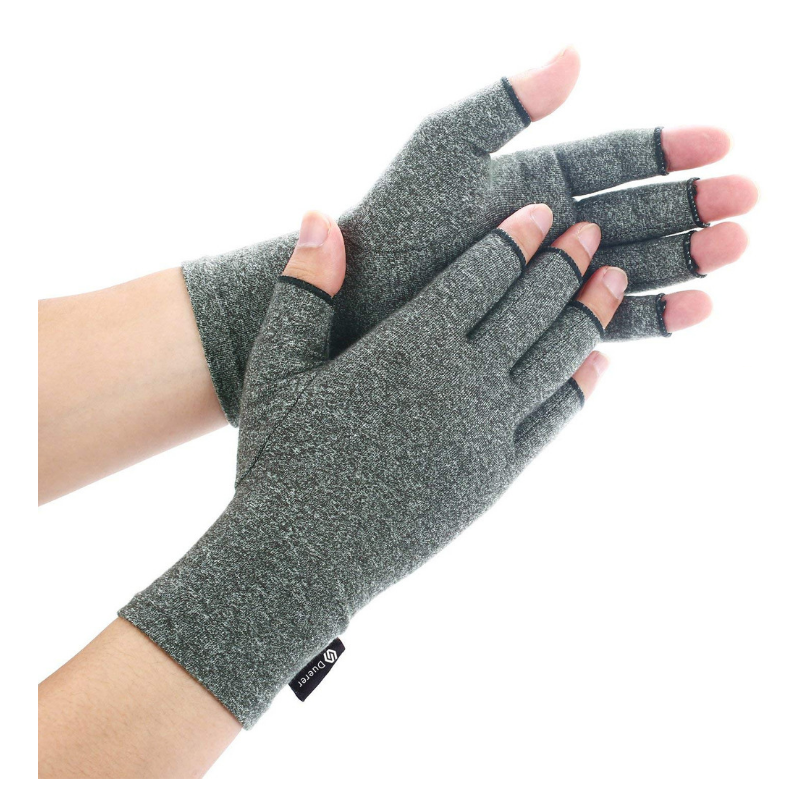 "Compression gloves," recommended Sophie Robinson. "They really help with the stiffness and swelling in my fingers."
Buy the compression gloves above for CDN$15.99 from Amazon Canada.
12. Bengay Pain Relieving Cream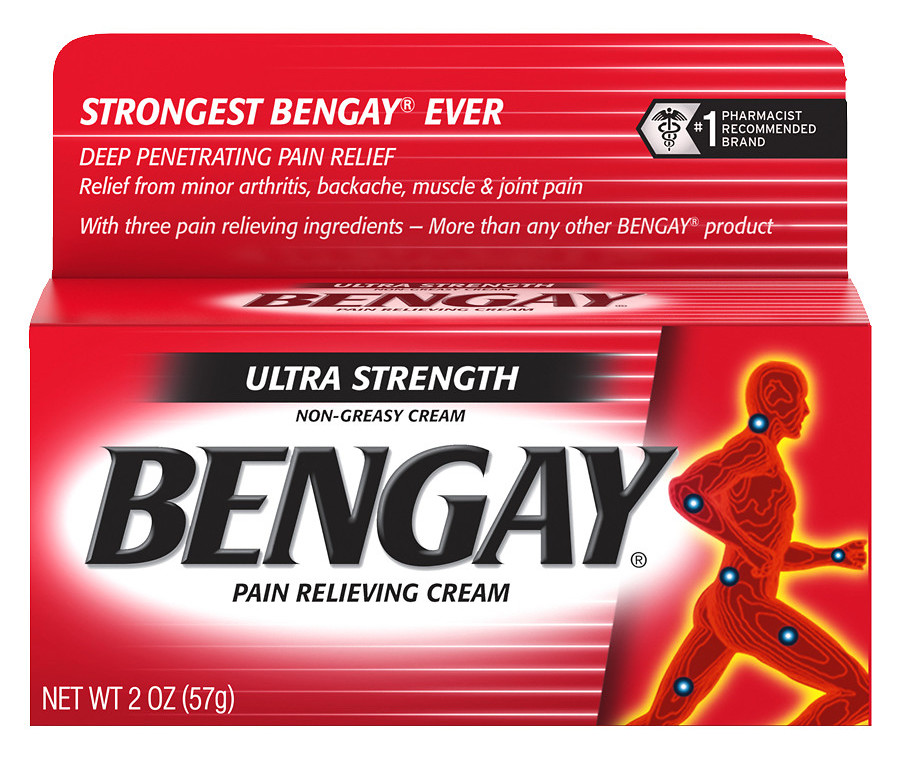 "For me, that would be perhaps Bengay," Alexandria Brooke Martin told us. "It can fit in my purse. I also like IcyHot spray."
Buy the 2-oz. Bengay cream above for $5.99 from Walgreens.
13. Ear Plugs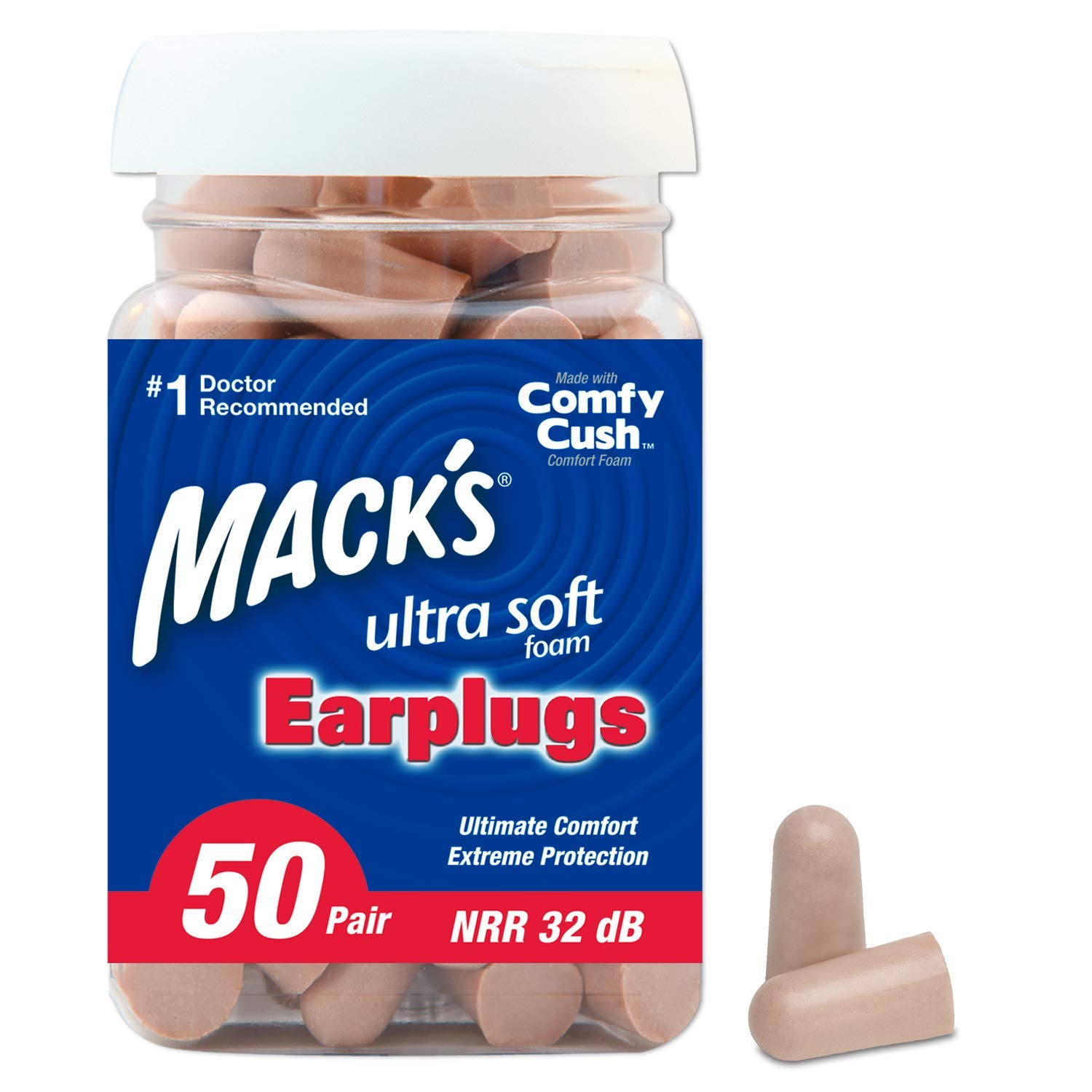 Ekka Naigle wrote, "I carry foam ear plugs in case the auditory sensory overload gets to be too much."
Buy the foam ear plugs above (50-pair) for $8.49 from Amazon.
14. Salonpas Pain Relieving Patches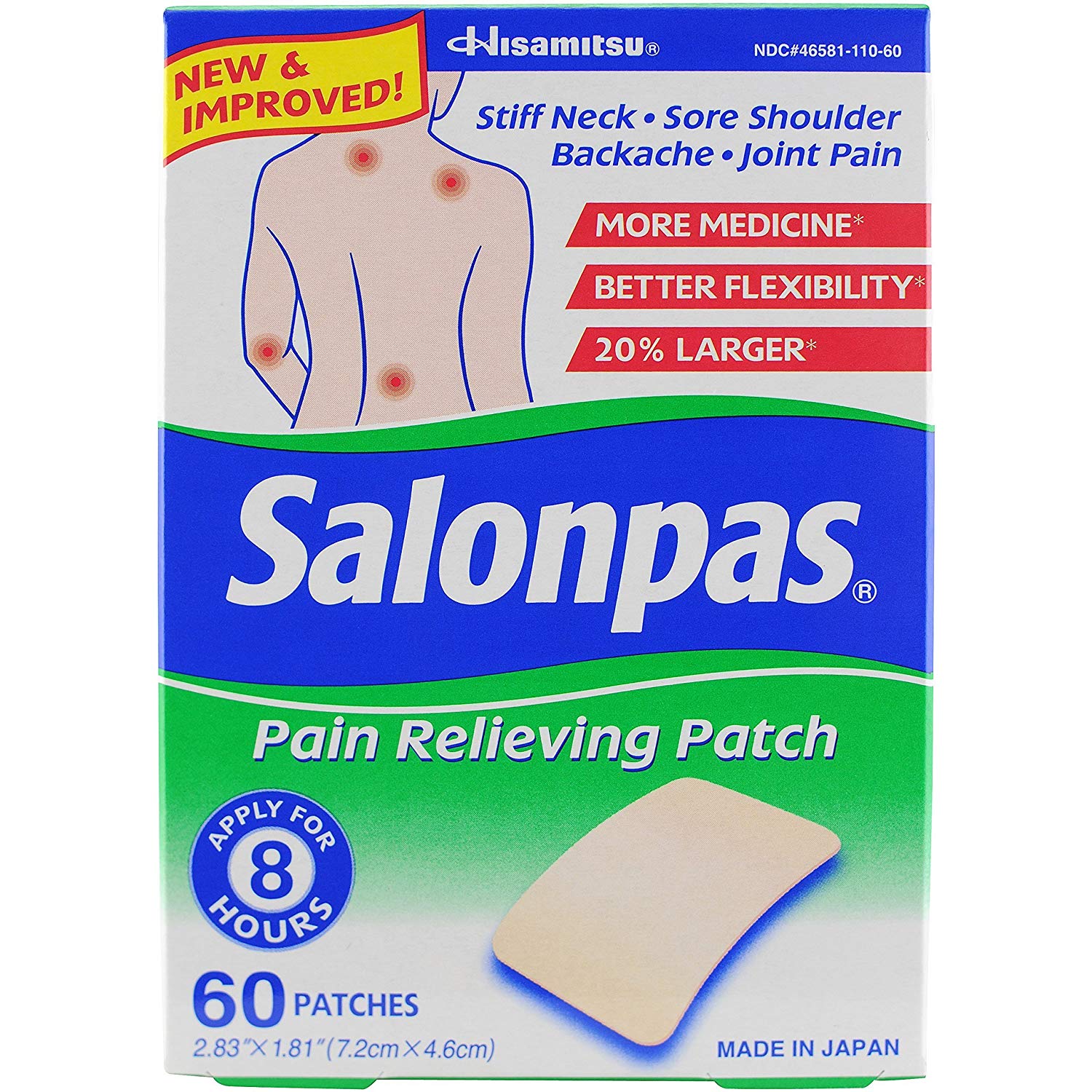 "Salonpas patches!" said Ashley Allison. "They are small and easy to slap on the hurting muscle or joints."
Buy the Salonpas patches (60-pack) above for $9.92 from Amazon.
Looking for more products? Check out these additional recommendations from our Mighty fibromyalgia community:
20 Products People With Fibromyalgia Swear By
16 Products to Use When Painsomnia Keeps You Up at Night
19 Clothing Brands People With Fibromyalgia Recommend
Originally published: November 12, 2018