What Helps Alexandria, 38, With Fibromyalgia
---
With our ongoing "What Helps Me" series, The Mighty is leaning into what sets us apart from other health sites: We aim to provide real health advice from real people who live it.
In this spirit, we asked our community for the best insights and tips they've developed for managing their conditions. As always, they responded with their unique health stories and we are happy to pass along their well-tested resources to you.
Always consult a medical professional before starting or stopping a medication or exercise program.
Today, we meet Mighty member Alexandria. She is 38 years old and lives with fibromyalgia.
Alexandria, what helps you?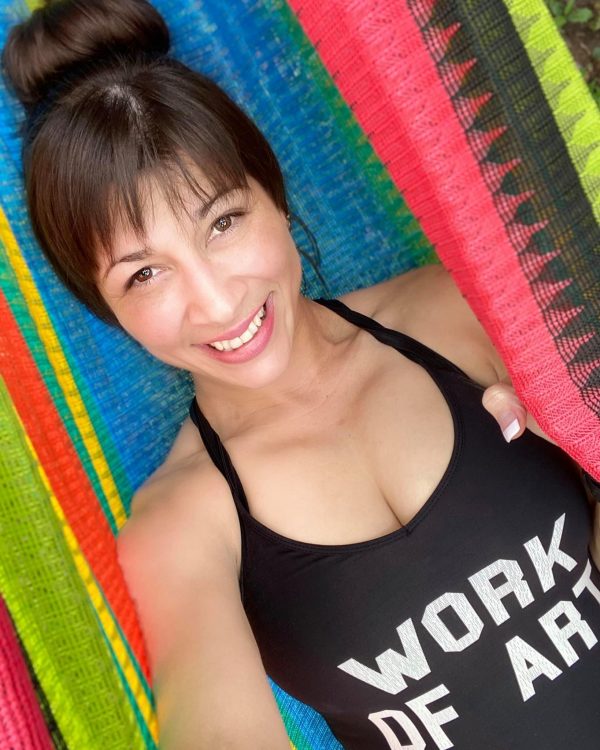 THE MIGHTY: What helps you most when your condition affects your physical health?
ALEXANDRIA: Gratitude helps me most. I shift my focus to all of the reasons I should and can push through the physical pain fibromyalgia [brings me] — which is hidden from the rest of the world. So I remind myself of these blessings first and foremost: I have two little girls who need me and my strength much more than I need it. My daughter, who happens to have Down Syndrome and Congenital Heart Defect, [needs me]…
I [also] turn on Lady Gaga's Netflix series, and it fuels me with a spark to never stop pushing through! I listen and read about how she chased the hidden pain [of chronic illness] for years and years. I've [struggled with my health] for nearly a decade, and nobody understood. I fell to my knees countless times and threw my hands up asking for answers. Answers [to] this physical, mental and emotional pain I was chasing for so long. I didn't know one person who had fibromyalgia until I discovered Lady Gaga did as well. And to know that her voice advocates on our behalf absolutely brings me comfort. I literally adore her, and we both are fibromyalgia warriors. [She and I are both] rockstar status!
I did not want to [be] on the pharmaceutical prescription medications that once filled up medicine cabinet. I was exhausted [by] waking up being exhausted. I turned to holistic health and integrative healing. As of today, I take zero medication for my fibromyalgia. I practice mindfulness through meditation, yoga to target [specific] areas of pain, Crystal Healing, and Chakra Energy Balancing. This, along with a diet that cuts out foods which may increase probability of flare-ups, [helps me].
What helps you most when your condition affects your mental health?
The same exact things [that] help me with my physical health also help my mental health. [My physical and mental health] all ties together.
How do you cope when your normal self-care isn't working?
I allow myself time to grieve and rest, and I stopped allowing anybody else's false or ignorant judgments to affect my well-being.
Originally published: February 14, 2022