An Alternative to the Advent Calendar for People With Dietary Restrictions
---
Last December, my doctors put me on a dairy- and gluten-free, low-FODMAP and low-histamine diet which left little room for conventional advent calendars. But, determined not to give up one of my favorite Christmas traditions, I finally found one that fit my criteria…and it tasted awful. It took a lot of searching and cost a lot more money than a regular advent calendar, but in the end, eating those little, present-shaped "chocolates" became my daily chore. I hated them.
But, this year, I've found a much better alternative. What's especially great about it, is that it doesn't just fit any medically prescribed diet, but you can take part even if you can't eat anything by mouth at all. What's more, by taking part in this advent calendar you could also give another family the best Christmas they've ever had. Sounding too good to be true? Let me introduce you to the reverse advent calendar…
OK, so instead of eating a chocolate yourself each day, the idea is that you give a food item to someone who really needs it. You get a hamper or a cardboard box (and decorate it if you want!) and every day you put in a non-perishable food item. You can do it for as many days as you like and each item doesn't have to cost a lot, so it doesn't have to be expensive. You could do 12 days and aim to spend 40 cents per item for example, which would only cost less than $5 but could make the world of difference to someone's Christmas.
You could include:
– Pasta and/or pasta sauce
– Rice
– Cereal
– Tinned goods (e.g. fruit and veg)
– Mince pies
– Tea/coffee/hot chocolate
– Long-life milk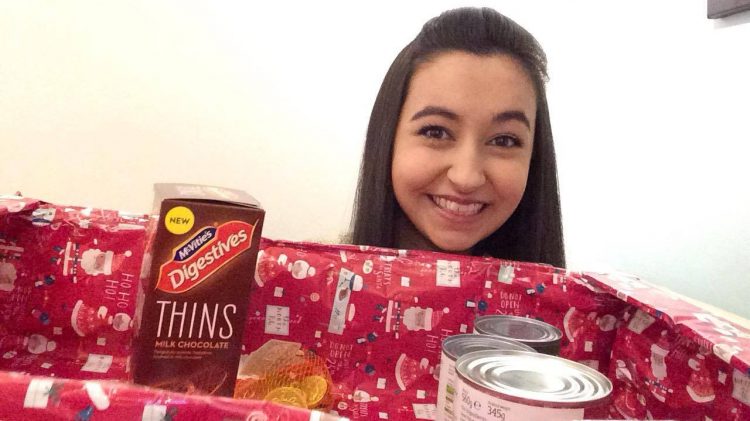 So, good luck if you decide to take on the reverse advent calendar this year, and no matter what conditions you're fighting, I hope you have a very merry Christmas!
We want to hear your story. Become a Mighty contributor here.
Originally published: November 30, 2017