The Challenges and Frustrations of Living With Gastroparesis
---
Nausea, vomiting, dry heaves, pain, exhaustion and malnutrition are just some of the many symptoms I deal with having gastroparesis.
Gastroparesis is paralysis of the stomach muscles, so when I eat, the food just sits in my stomach way longer than it would for the average person. It will sit in my stomach and rot, make me nauseous and make me very bloated. A lot of the time it sits in there so long my body will eventually reject it and I throw up. Eating with gastroparesis is like Russian roulette – you never know if you're going to go into a flare and get really sick or be OK.
My body is trying to starve me, eating becomes scary, I feel hungry but I am too nauseous to eat. My bed becomes my prison because I feel so awful that I can't leave it. Imagine having a really bad stomach flu that just never went away – that's my life. I start to miss food, but I associate food with being sick. It's no way to live. It gets extremely lonely, being sick constantly and always in bed. I don't get out much or interact with a lot of people, minus doctors and nurses. It's emotionally and psychically exhausting.
There is no cure for gastroparesis and very few treatment options. I've tried many different medications, different surgeries and right now I'm using a jejunostomy tube for feeding. A jejunostomy tube is a feeding tube that is placed in your abdomen and goes into your small intestine, so it bypasses the stomach, which is the problem area. My surgery options right now are a pyloroplasty, which is where they cut out part of your stomach to widen the pylorus so your food can empty into your duodenum. The other is a gastric pacemaker which is an electrical device that goes under the skin and has wires that connect to your stomach and send electrical pulses to move your stomach muscles, in the hopes of reducing nausea and vomiting. Both surgeries are invasive and not guaranteed to be helpful.
The truth is awareness and research for gastroparesis is minimal. We should have more options. We are struggling, we are fighting, we shouldn't be invisible but we tend to be. I even occasionally have to explain to the doctor what this disease is.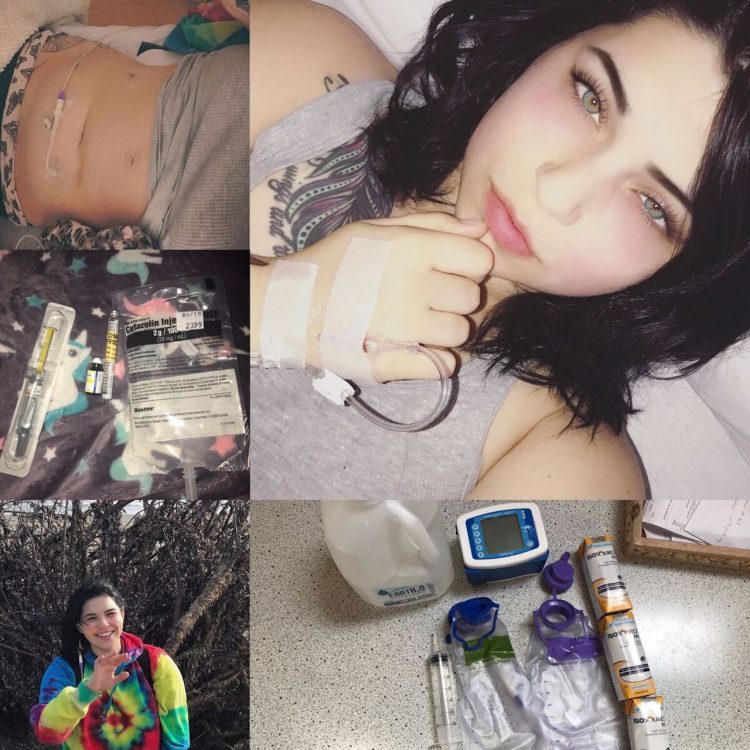 Gastroparesis is awful, and it's a giant question mark in my life. Especially when it is diagnosed as idiopathic, which means doctors don't know what caused it. I don't know why I was fine for the majority of my life then out of nowhere my stomach muscles just stopped working. We need to raise awareness and hopefully more research will be funded to help lift the giant weight off gastroparesis warriors.
We want to hear your story. Become a Mighty contributor here.