16 Books, Games and Toys for Kids That Feature People With Disabilities
---
Editor's Note
We hope the products below, all recommended by our Mighty community members, help you or a loved one in your health journeys. Just so you know, The Mighty may collect a share of sales from the Amazon links on this page. Prices and product availability are accurate as of update on November 28, 2019.
You may have noticed it isn't easy to find children's toys that feature people with disabilities. Movements such as the U.K.'s #ToyLikeMe campaign work hard to get toy companies to create more inclusive books, toys, games and stuffed animals, however, you're still more likely to find a play set with a senior-aged person in a wheelchair or a child who needs crutches because of a temporary broken limb.
Just like it's important for people with disabilities to be equally represented in film and TV media, the same goes for children's toys. Mighty contributor Athena Stevens explained why in her article, "Why Representation in Toys for Disabled Children Is Crucial." She wrote:
Children need toys that reflect themselves and the diversity of the world around them. Toys teach children from a very young age what "normal" is. Just about any little girl wants a doll that looks just like her. And the reason she wants this is not egotism or selfishness. That little girl needs to know she is seen by the world around her. When you make a doll that goes beyond the traditional blonde hair, blue eyes, standard Barbie-like proportions, and create something a  child actually can relate to, it tells the child I see you, you are important, you were worth breaking the mould for.
For parents and loved ones who want to make sure all children see themselves in the toys they play with and the books they read, we asked The Mighty's parenting and disability communities to share with us their favorite gifts for kids that include people with disabilities and chronic illness. We also did a little digging to find some additional options if you're searching for the perfect gift for the young people in your life.
Books
Whether they're read together with parents at bedtime or by young readers by flashlight in their favorite fort, these books put people with disabilities front and center. They're written primarily by people who live with a disability such as autism or hearing loss, for example, and they're great for the whole family.
1. "El Deafo" by Cece Bell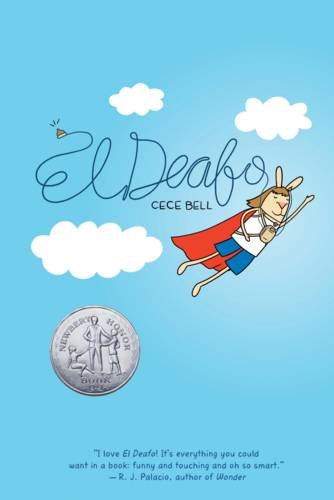 Who doesn't want to be a superhero? This graphic novel turns author Cece Bell's journey as a youngster navigating school with a hearing loss and phonic ear device into a great adventure. The colorful book is listed as appropriate for middle readers.
Buy "El Deafo" by Cece Bell for $5.29 on Amazon.
2. "Grant the Jigsaw Giraffe" by Julia Maniér and Grant Maniér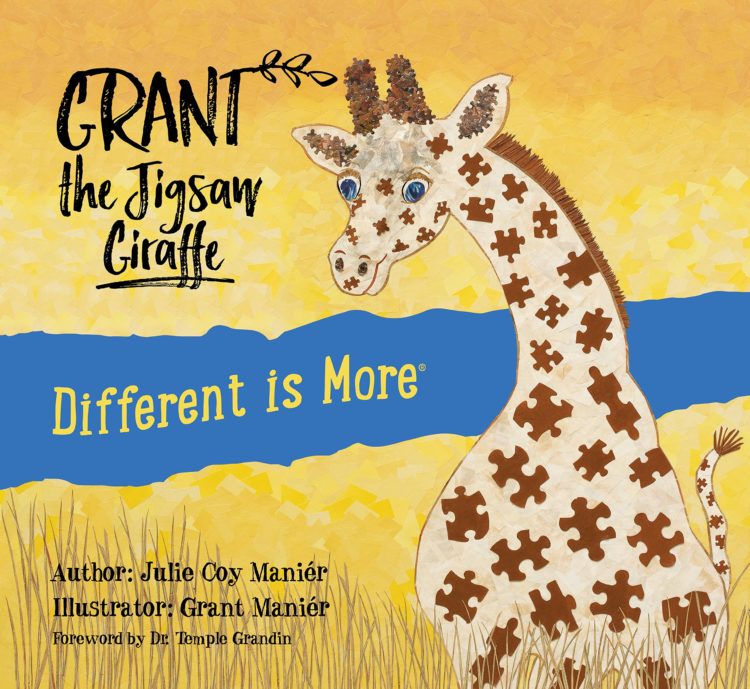 "'Grant the [Jigsaw] Giraffe' is a new book co-authored and illustrated by an autistic guy," said Mighty community member Ashley Stillwell-Hasan. Working with writer Julia Maniér, Grant Maniér, who lives with autism, illustrated the book, which features the can-do attitude of Grant the giraffe. The book's font is also dyslexia-friendly.
Buy "Grant the Jigsaw Giraffe" by Julia Maniér and Grant Maniér for $16.95 on Amazon.
3. "Meet ClaraBelle Blue" by Adiba Nelson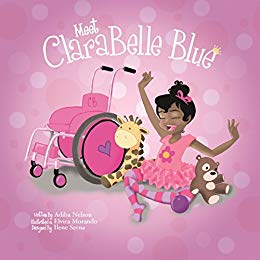 Mighty community member Jodie Agnew-Navarro suggested "Meet ClaraBelle Blue," which was written by Adiba Nelson, whose daughter lives with cerebral palsy. Nelson is committed to inclusion and representation in media, which is why she self-published the book.
Buy "Meet ClaraBelle Blue" by Adiba Nelson for $5.99 from the ClaraBelle Blue website.
4. "The Boy Who Lost His Stims" by Nathan McConnell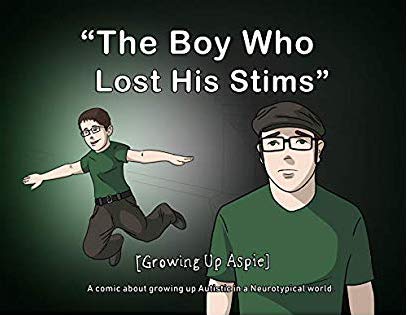 Nathan McConnell, a comic book creator with autism who wants his work to speak toward autism acceptance, released his second graphic novel about living with autism, "[Growing Up Aspie] The Boy Who Lost His Stims," in October. Mighty community member Mads Beresford recommended the book, saying it's "awesome for everyone for better understanding of self or a loved one."
Buy "The Boy Who Lost His Stims" by Nathan McConnell for $12 on Amazon.
5. "The Reason I Jump" by Naoki Higashida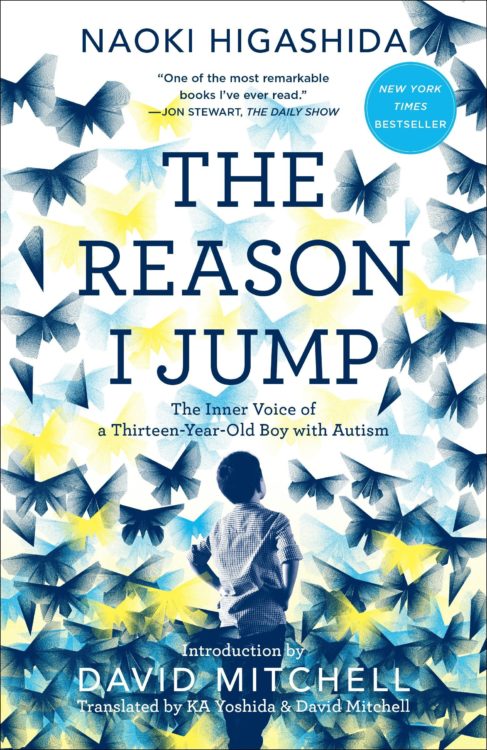 Naoki Higashida, a young Japanese man who lives with non-verbal autism, wrote "The Reason I Jump: The Inner Voice of a Thirteen-Year-Old Boy with Autism" as the response to 50 questions people with autism are frequently asked like "Why do people with autism talk so loudly?" It was recently announced that "The Reason I Jump" will be adapted into a movie.
Buy "The Reason I Jump" by Naoki Higashida for $10.20 on Amazon.
Dolls and Stuffed Figures
Young people with disabilities deserve to see themselves represented in the toy aisle, just like any other child. The companies that made these dolls and stuffed toys work to do just this by creating engaging figures who just happen to have a limb or mobility difference or need a hearing assistance device.
6. Special Dolls
Meet Sydney Satalino, the 13-year-old creator of Special Dolls: "I have had Asperger's syndrome since I was 1 [year old] and have always loved dolls," Satalino said. "Special Dolls is a brand new line of 18-inch dolls. But these aren't ordinary 18 inch dolls — they're special! Every doll has a different special need [and has] their own personality, likes, dislikes, friends and dreams."
Order the first Special Doll, Elliana, who has a limb difference, for $89 on the Special Dolls website.

7. Lime Tree Kids Baby Doll with Down Syndrome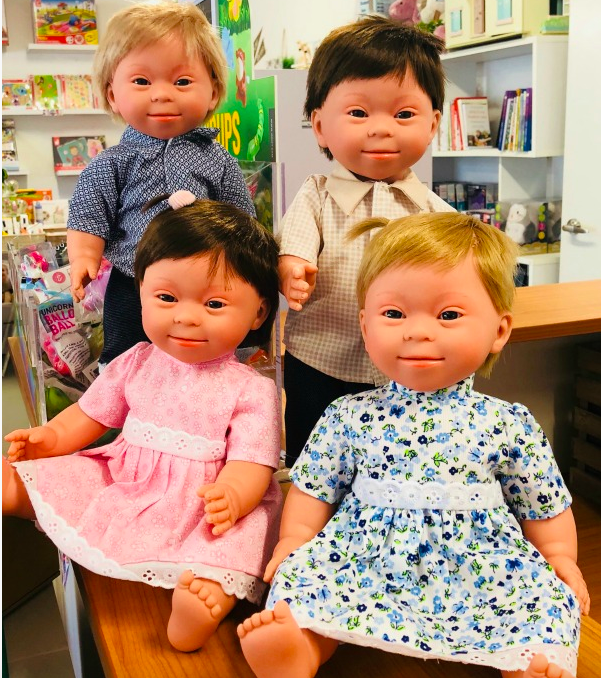 These beautiful dolls represent children with Down syndrome and with their moveable arms and legs and soft skin, they're fun to play with. The dolls are available with blonde or brunette hair and male or female-presenting gender and they ship from Australia.
Buy a baby doll with Down syndrome for AUD $89.95 on the Lime Tree Kids website.
8. Vermont Teddy Bear Limb Loss & Limb Difference Bears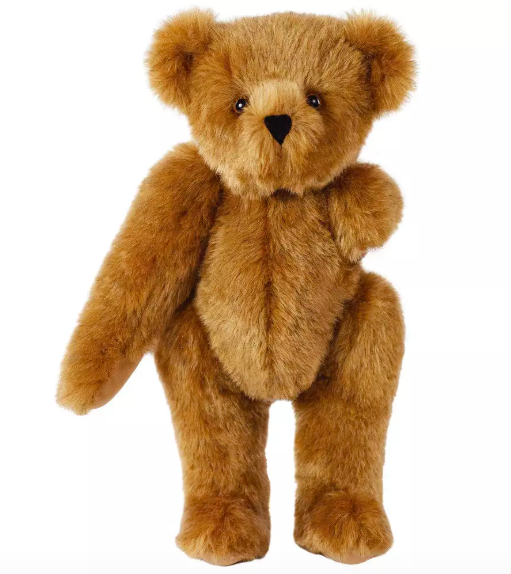 As part of their Bears That Care line — which also includes caregiver and breast cancer awareness bears — Vermont Teddy Bear has brought a little more inclusion to their stuffed animals with its limb loss and difference bears. Customize your bear using eight arm and leg difference options. You can also add on an optional crutch.
Buy a customized limb difference bear for $59.99 on the Vermont Teddy Bear website.
9. Lottie Doll Wildlife Photographer Mia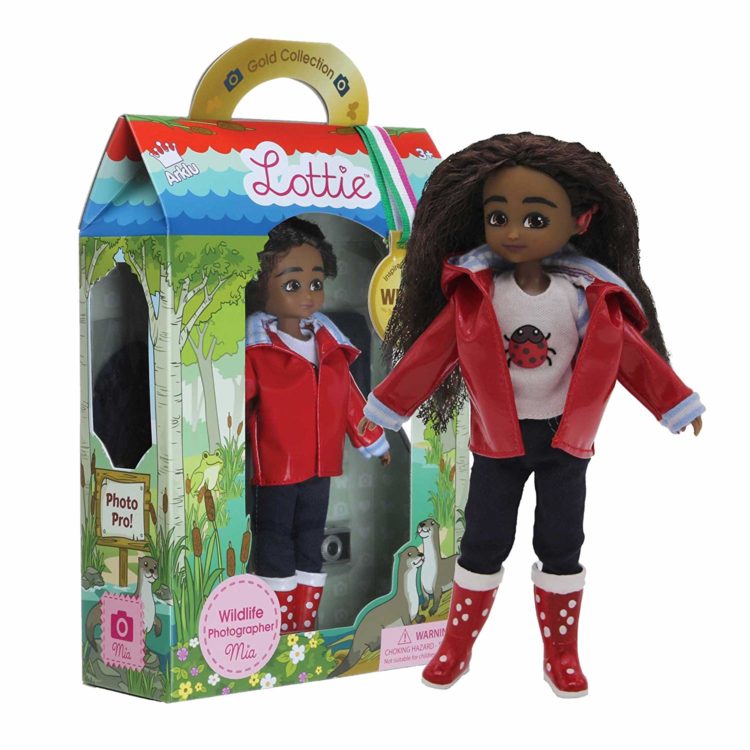 Lottie Doll Mia uses a cochlear implant because she has a hearing impairment. Plus, she's a hip photographer. Like its other dolls, Lottie says Mia was inspired by real kids. At seven inches tall, Mia is the perfect size for playtime anywhere.
Buy Lottie Doll Mia for $25 from Amazon.
10. A Doll Like Me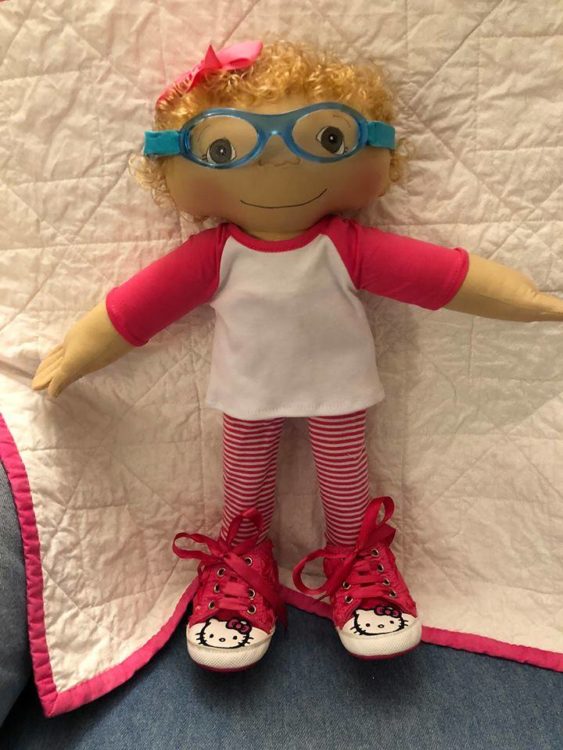 All hand-made by Amy, a former social worker, dolls made by A Doll Like Me mirror their owners, whether the child lives with a limb difference, scars or other conditions. A price isn't listed on A Doll Like Me's Facebook page, and because it's a highly customized process, receiving your doll can take a while.
Get more info on ordering A Doll Like Me by messaging Amy through A Doll Like Me's Facebook page.
11. Barbies With Disabilities



In 2019, Mattel added three Barbie dolls with disabilities to their line of Fashionista Barbies, including two dolls who use manual wheelchairs and a doll with a prosthetic leg. Mighty contributor Mollie Miller explains why these Barbies are so important:
"This girl with a pretty smile and confident pose is helping thousands of kids who have disabilities and use wheelchairs celebrate who they are. When they hold this Barbie in their hand and roll her wheelchair around their living room floor, they will hopefully begin to understand they are not alone and they are not the only kid whose body is different. She will help them learn that different is not wrong, and they are exactly who they are supposed to be."
Buy Barbie in a wheelchair (African), Barbie in a wheelchair (Caucasian), and Barbie with a prosthetic limb on Amazon.
Games, Puzzles & Building
Toys that engage a child's fine motor skills like games, puzzles and building blocks are good for healthy development. If you are looking for these types of toys that also include people with disabilities, here are a couple of options.
12. Orchard Toys Puzzles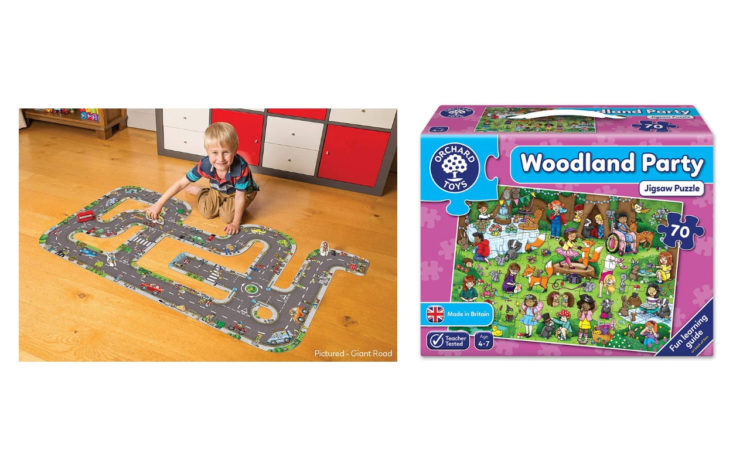 Orchard Toys has made an effort to include people with disabilities in the scenes featured on some of their puzzles. The company's Giant Road jigsaw includes a young man in a wheelchair, while its Woodland Party jigsaw puzzle incorporates a young woman in a wheelchair.
Buy Orchard Toys' Giant Road jigsaw for $22.94 on Amazon and the Woodland Party jigsaw for $20.10 on Amazon.
13. Lego Sets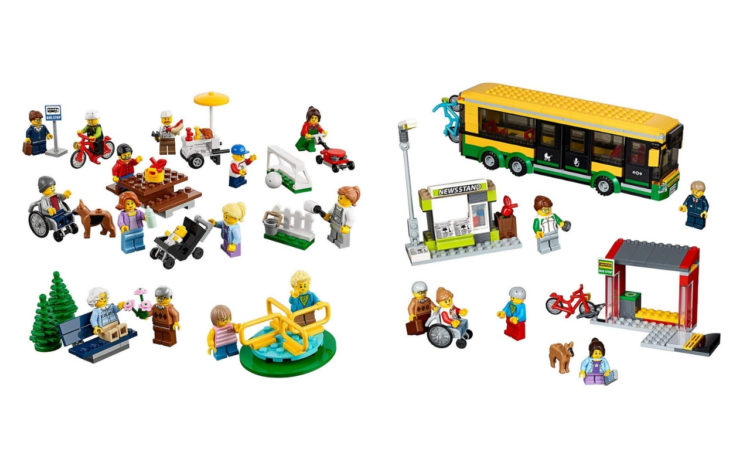 It took Lego a long time to include wheelchair users in its building sets. Though people with disabilities are still underrepresented among its characters, Lego's Fun in the Park – City People Pack and City Town Bus Station sets include people who use wheelchairs.
Buy Lego's City People pack for $57.99 on Amazon and buy Lego's City Town Bus Station set for $68.34 on Amazon.
Ways To Adapt Popular Toys
It's estimated that one in every four people live with a disability, but most toy manufacturers haven't caught up with the diversity we see in the real world. These companies, however, offer ways to "hack" some of the most popular mainstream toys to make them more inclusive.
14. American Girl Doll Accessories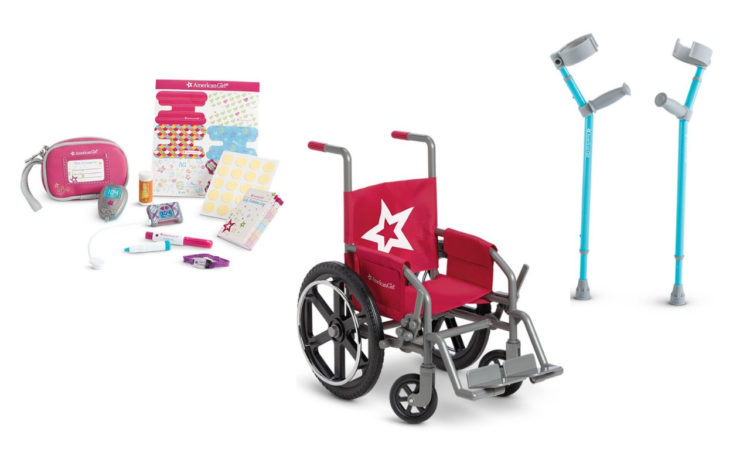 The American Girl company made its name trying to represent generations of young women. They haven't created an out-of-the-box doll yet who has a disability, but it's created several accessories to modify its American Girls dolls to have different abilities and conditions, including wheelchairs, arm crutches and a diabetes care kit.
Buy the diabetes care kit for $24, arm crutches for $14 and the wheelchair for $38 on the American Girl website.
15. A Step Ahead American Girl Doll Prosthetics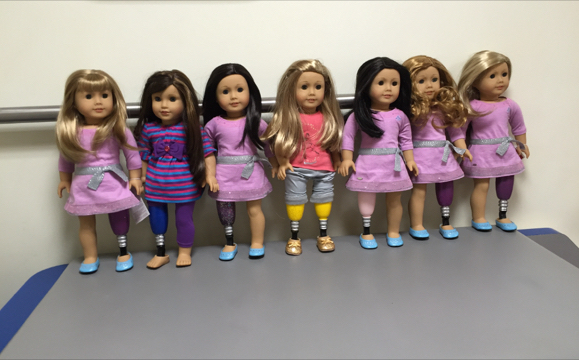 For children with limb differences who use a prosthetic, A Step Ahead can ensure their American Girl doll matches by creating a custom doll prosthetic. The company, which creates human-size prosthetics as well, doesn't charge to develop doll prosthetics as it sees its work as "strengthening [a child's] foundation and self-confidence during their early developmental years."
You can apply to have a customized prosthetic made for an American Girl doll by filling out the application on A Step Ahead's website.
16. MakieLab Hearing Aids and Cochlear Implants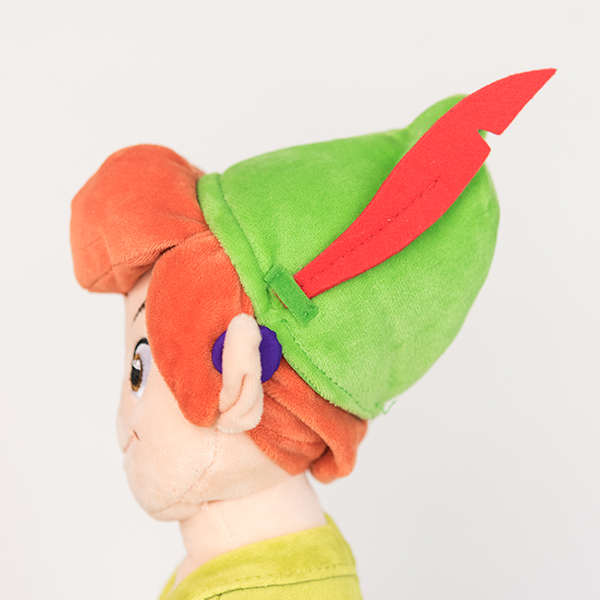 MakieLab, a 3D printing company, can print up either hearing aids or cochlear implants that you can add to almost any doll or plush figure. ToyLikeMe has an example — outfit an off-the-shelf Peter Pan doll with a MakieLab hearing aid for a more inclusive stuffed toy.
Buy the hearing aid add-on for $4 and the Cochlear implant add-on for $5 from ShapeWays.com.
Looking for more great gifts for kids with disabilities? Try our Mighty gift guides:
Originally published: November 9, 2018