To the Mamas Who Feel Invisible and Alone
---
I see you, Mama.
I know you think you are invisible, like you are all alone. But I see you. In fact, I am you. We may not travel the same path together, but at this moment, we have had the chance to intersect along the way, and I am here to tell you that you are not alone.
I saw you yesterday, in the grocery store, trying to return some busted up container of hummus with your toddler in tow, and a line 10 people deep. I saw how you were struggling to keep her in your arms, her little bare feet reaching for the floor, and you said, "this was a terrible idea," so I invited you ahead of me in line. You thanked me 100 times and I said, "I understand, I have been there too." In fact, it's highly likely that we have all been there, too.
I heard you, in the department store, talking to your child with an exasperated tone, while your child sat on the floor and wailed, "I am just trying to buy some pants that fit, can you please walk with Mommy, please, c'mon baby." I smiled at you, hoping you understood that with that smile was complete understanding, not judgment. We have been there, too.
I feel you, getting an iced beverage at the coffee shop, trying to do that thing they all encourage: "self-care." I caught you wincing at the price of your decaf espresso mocha with coconut milk — coconut milk is an up-charge, but you are nursing and your baby has a milk intolerance, so you shrug it off, it is in the name of self-care, after all. As you wait for your drink, your twin toddlers point at a kid eating a cake pop, and you think to yourself, "I knew I should have just done the drive through, but the line was so long." I will gladly foot the bill for those cake pops, Mama, I got you. We have been there, too.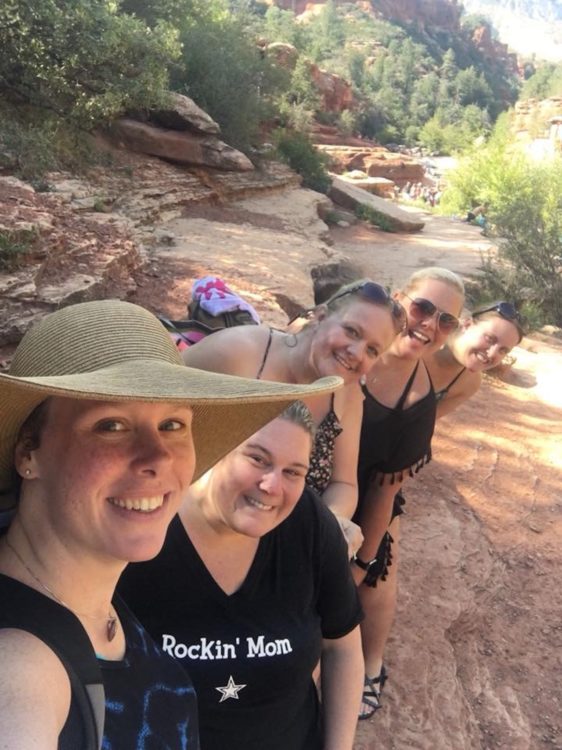 Oh, Mama, it ain't easy. The truth is you cannot have it all, not at the same exact moment, anyway. And that is totally OK. I know, you can name a list of other women who you think have it all. Don't fool yourself, that's not reality. None of us have it all, even if it looks that way from the outside.
I get you, Mama. Much of motherhood doesn't go as we expected or envisioned. I find myself doing those things that my childless self would have said she would never, ever do. Ha! Oh, how life changes us! When I do something so unlike what I once thought was "the right way," I sometimes feel like a failure. Then, I recognize that I am just  adapting to the moment. And I will take deep breath and pat myself on the back for my ingenuity and the preservation of my sanity.
Parenting isn't easy. And if your child has a disability, it certainly doesn't make it any easier. One step at a time is the best we can do. We are going to screw up even when we are trying our best, we are human. We need to remember to extend ourselves grace. And reaching out and recognizing another mother as a kindred spirit, and extending some kindness in the name of, "been there, done that," well, that not only helps us to remember where we have been, but it also helps another mama feel good about where she might be going.
Originally published: August 2, 2019