41 Loving Tattoos of Parents of Kids With Disabilities
---
Editor's Note
Hi there, this is just a quick note to let you know that you've reached one of our older stories here on The Mighty, and it contains some outdated content. We've updated our editorial guidelines, and no longer use or promote the puzzle piece as a symbol for autism awareness. You can learn more about the problems with the autism puzzle piece and see the infinity symbol preferred by the autistic community here.
For years, I've been saying I'm going to get a tattoo in honor of my two girls who have disabilities. I am someone who appreciates the visual reminder of who I have become because of my kids.
I also have several friends who have tattoos in honor of their kids, and I love looking at them. It is more than "skin decoration" — there is great meaning behind each art piece.
Tattoos remind me of the fierce love we have for our kids. Some people chose to wear that love on their skin, and I believe it is beautiful.
We wanted to help spread that beauty, so we reached out to our Mighty parents and asked them to share their ink.
These are their gorgeous tattoos (and some of the stories behind them):
1. "Mine with the zebra for my rare disease warrior who has MSUD and cystic fibrosis. He's the only one in the world with both diseases simultaneously. Lyrics to my 'theme' song that hope will lead us on. My husband [has a] zebra and tree of life." — Ash B.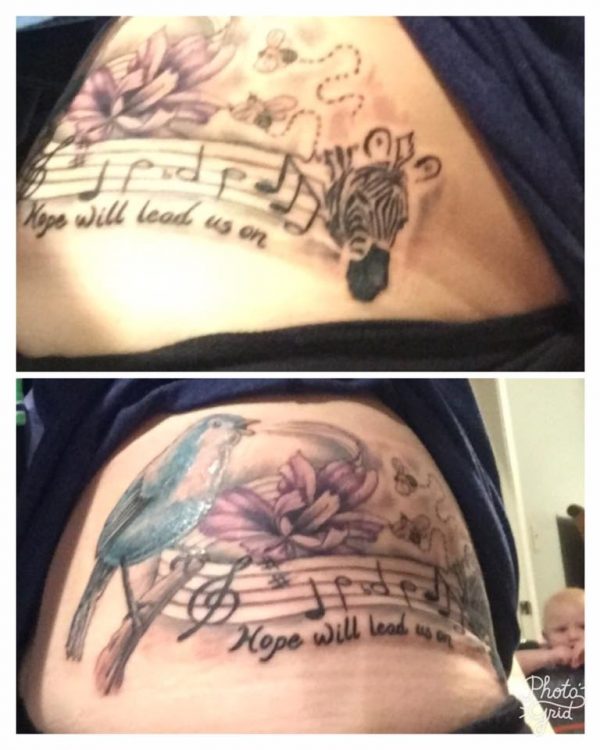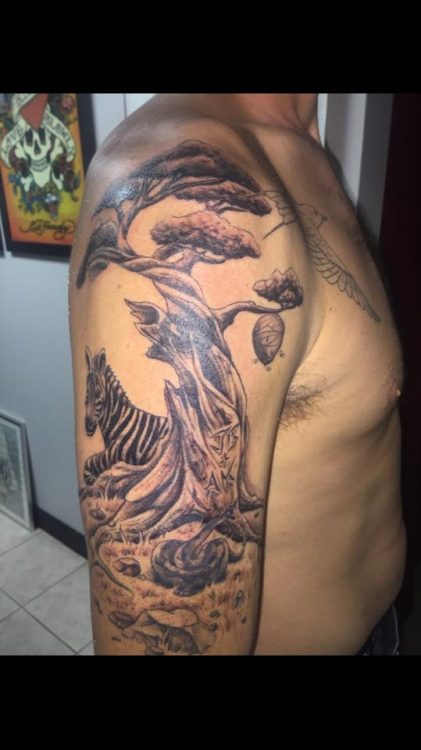 2. "I've got the puzzle piece symbolizing autism for my 9-year-old son." — Jemma H.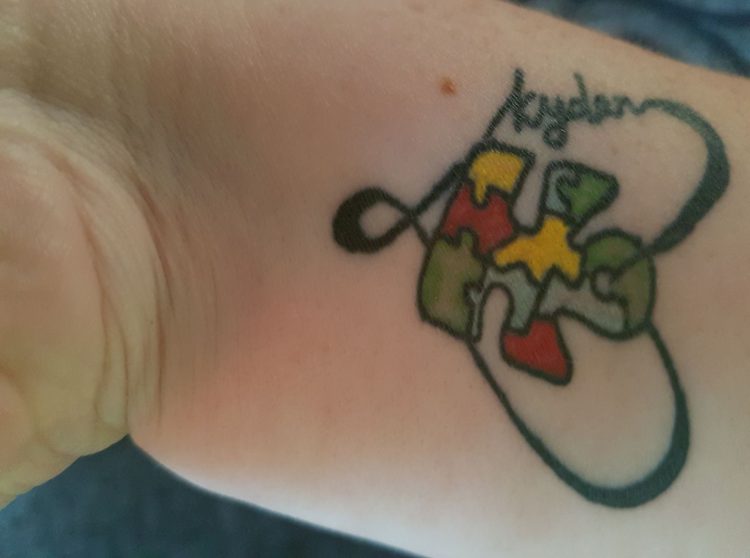 3. "My husband and I got these done together for our son. We each got something that we share with our son. For me, it was a monkey because that's been my nickname for him since before he was born. Batman was for my husband and our son's love of Batman together. The phrase 'We got this' is the phrase we always say to each other as parents when something comes up or changes with our son's health." — Rochelle A.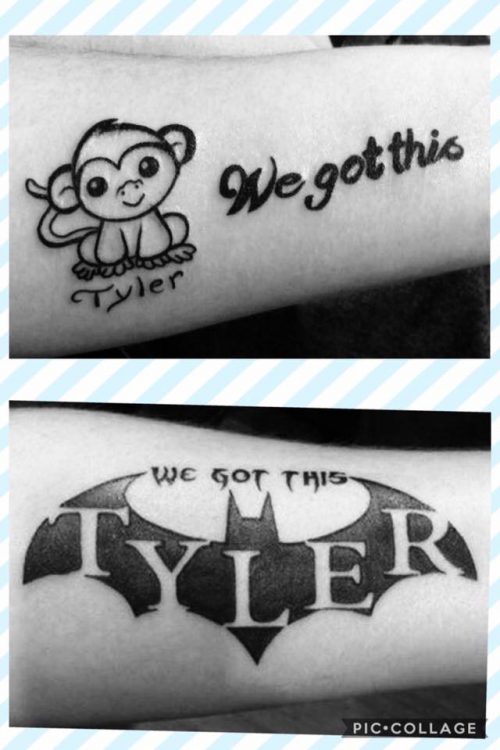 4. "My wife got this about a month ago, I'll be getting my awareness ink soon." — Kyle B.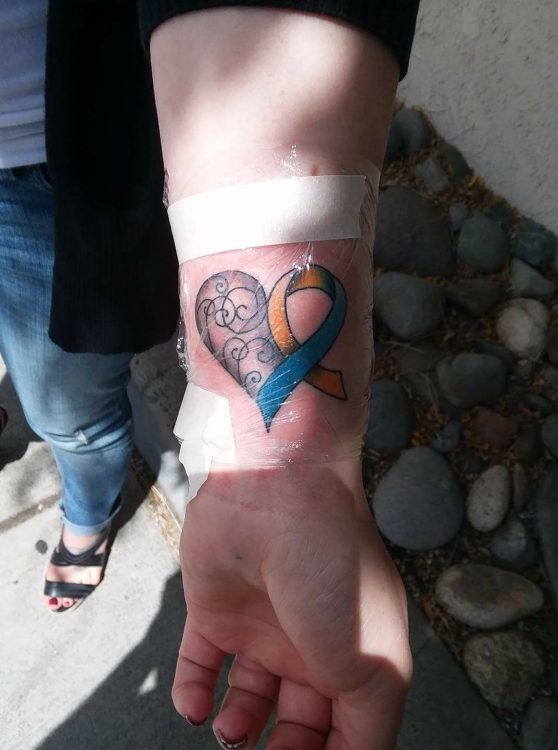 5. "We were part of a very special episode of the reality TV show, 'Ink Master' on Spike TV where seven young adults with Down syndrome designed a tattoo for a loved one with the competing tattoo artist on the show. We got our tattoos on the show! It was one of the most highly rated episodes of 'Ink Master.' And one of the best mother-daughter bonding moments I have had so far on this journey!" — Mary E.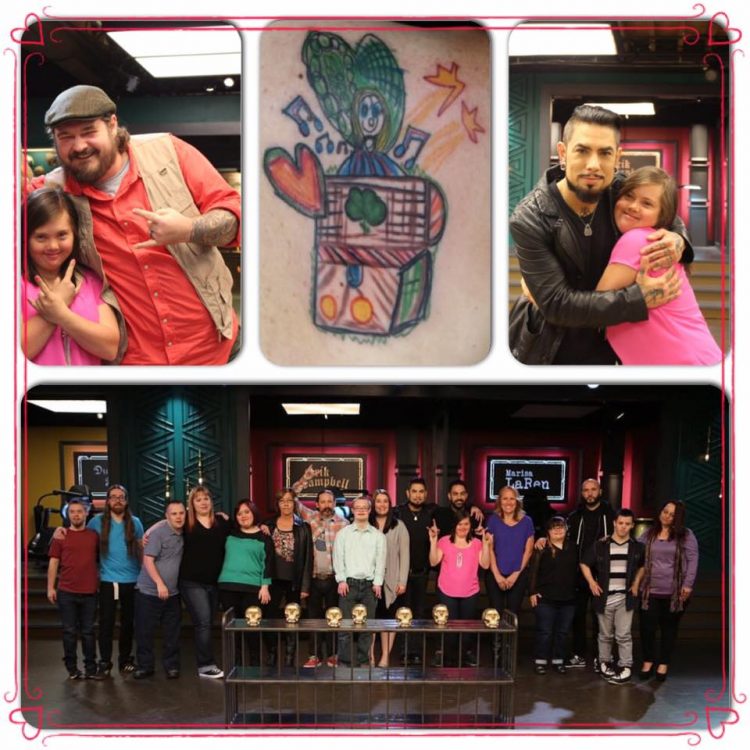 6. "My arm, my bestie's arm and her husband's leg. My husband has the same [one] on his arm!" — Nicole R.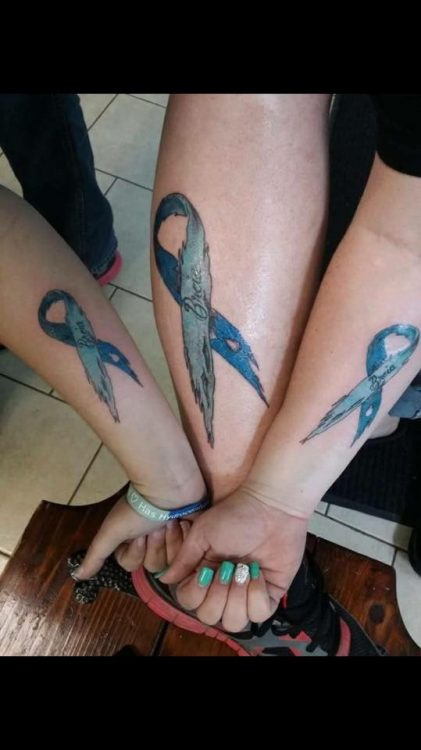 7. "This is my husband's. It's the Twilight Sparkle cutie mark from 'My Little Pony' (daughter's favorite character and show). The wings are her favorite colors and signify that she flies above us now." — Marty B.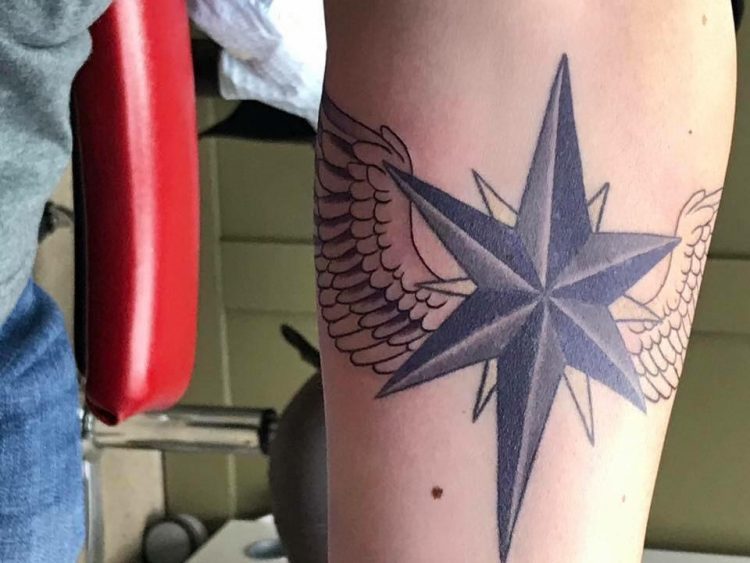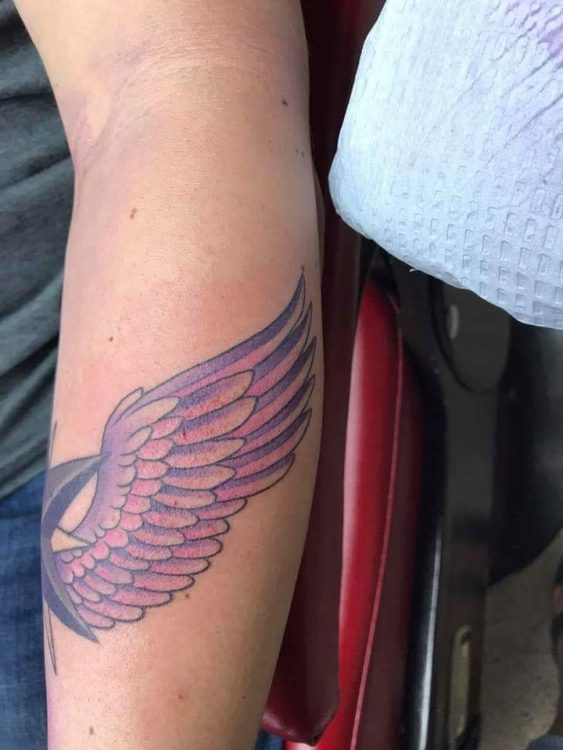 8. "The front is a baby elephant, my daughter's favorite animal. It's in purple for her favorite color with hot pink toenails (she always had her nails done). The butterflies are blown out of the trunk, three butterflies to represent my husband, me and our daughter." — Marty B.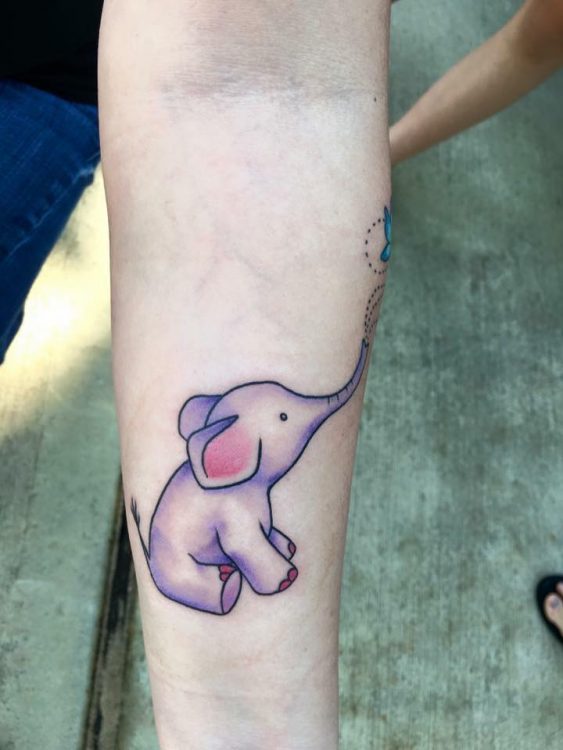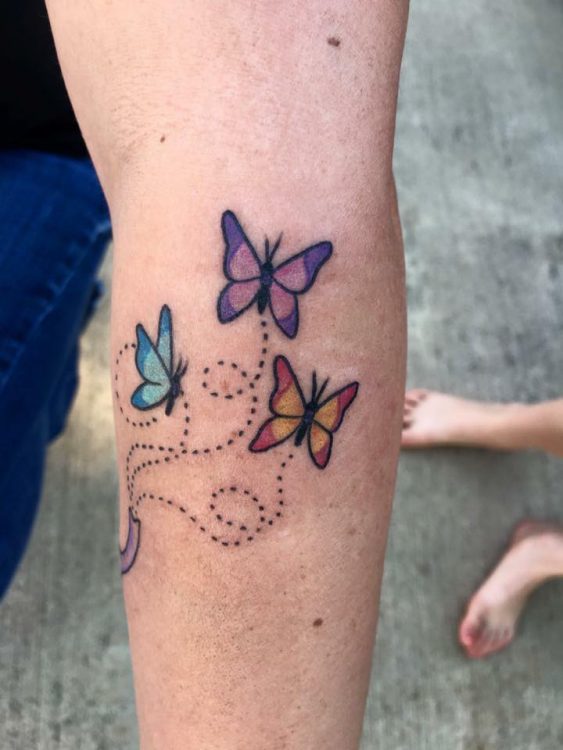 9. "I have a large tattoo on my upper left arm. It's Lilo and Stitch, each putting a piece into my autism heart. We are a unique family with challenges most people will never understand, but we still have 'Ohana' and love our amazing little life and family." — Abby B.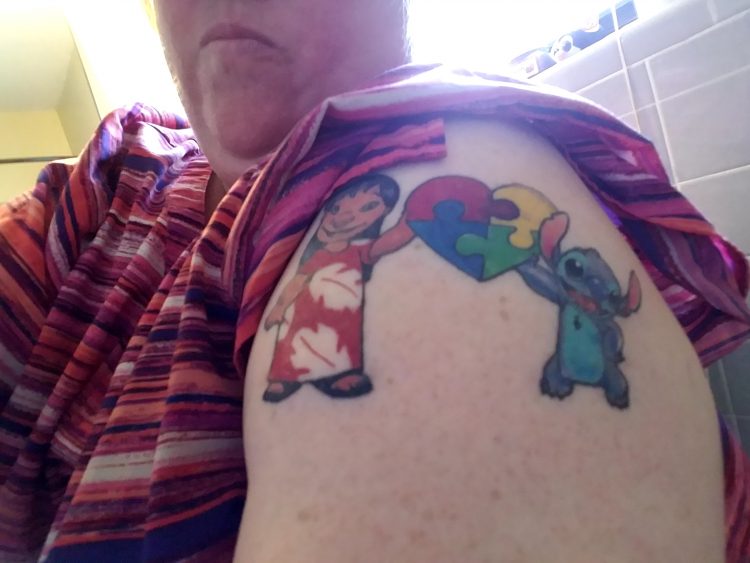 10. "A patched heart to represent the patch that was surgically placed on our daughter's heart. She has at least one more heart surgery to go, but this tattoo reminds me she is strong!" — Jasmine T.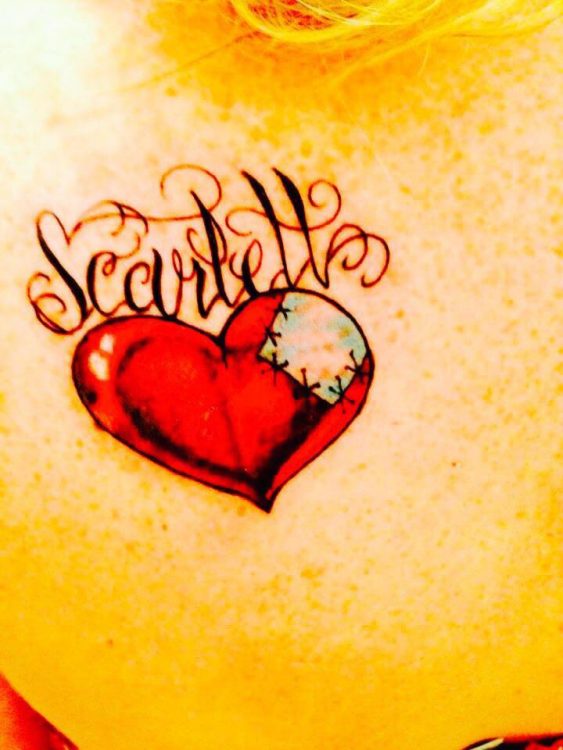 11. "My little guy is nonverbal and on the [autism] spectrum. He loves music and lights up when you sing to him!" — Rachael T.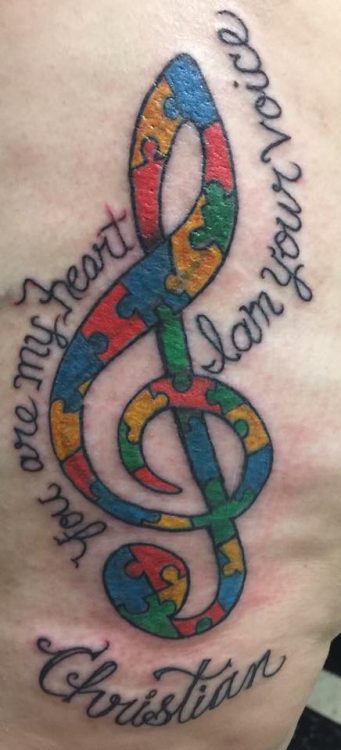 12. "I got this for my 4-year-old son who is on the autism spectrum. He is so smart and sweet, and we are so amazed by him every single day." — Stephanie N.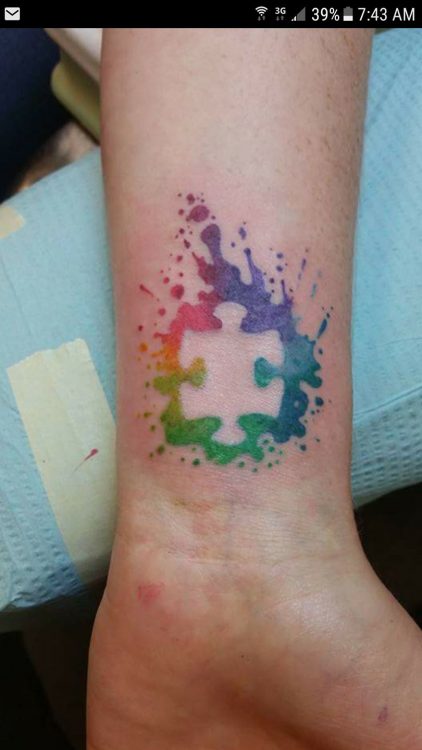 13. "My one and only tattoo for my daughter who has Spinal Muscular Atrophy Type 1." — Shellie L. B.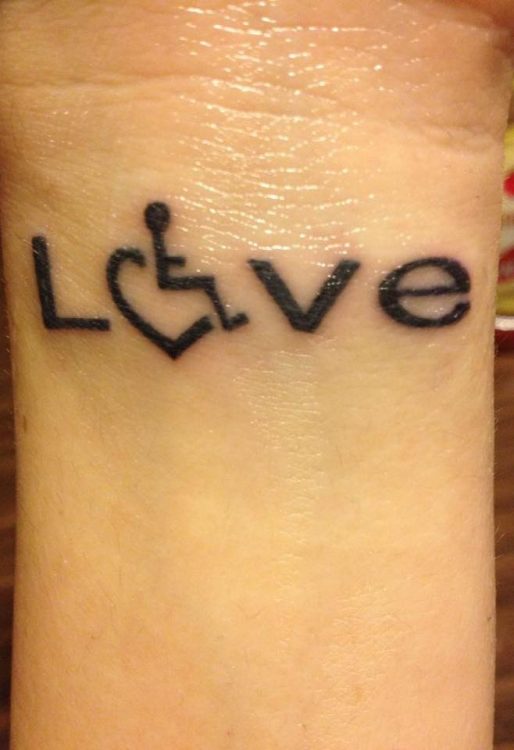 14. "One of my tattoos that represents my daughter and her autism!" — Chely C.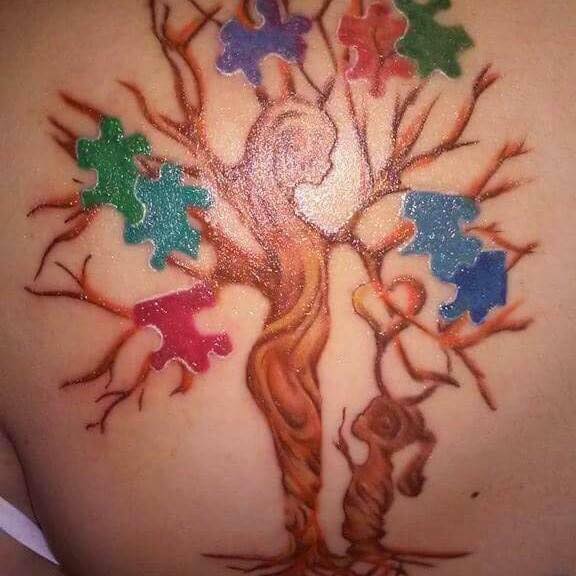 15. "For my son who has autism." — Lauren H.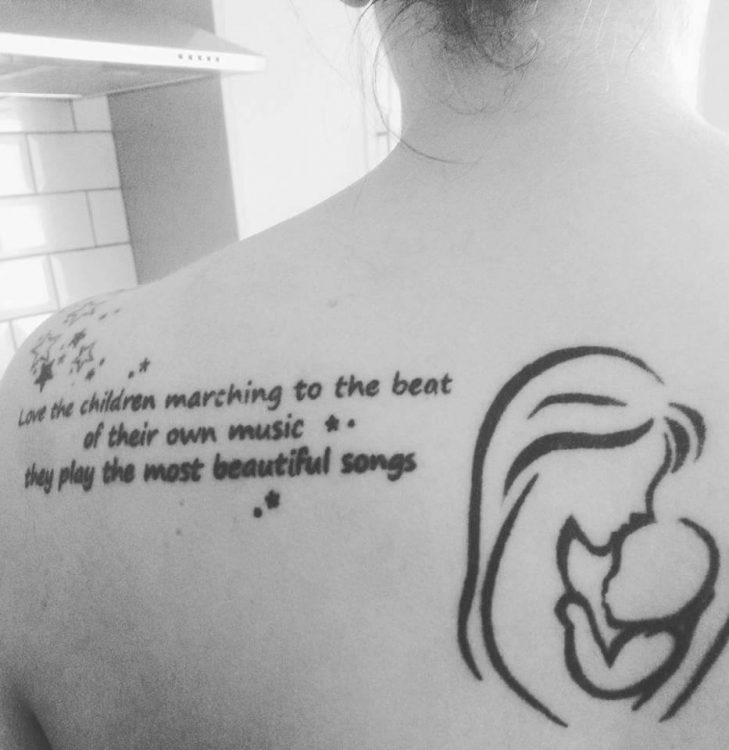 16. "From the musical 'Wicked,' 'Defying Gravity.' I'm through accepting limits because someone says they're so. For me and my baby girl." — Nikki T.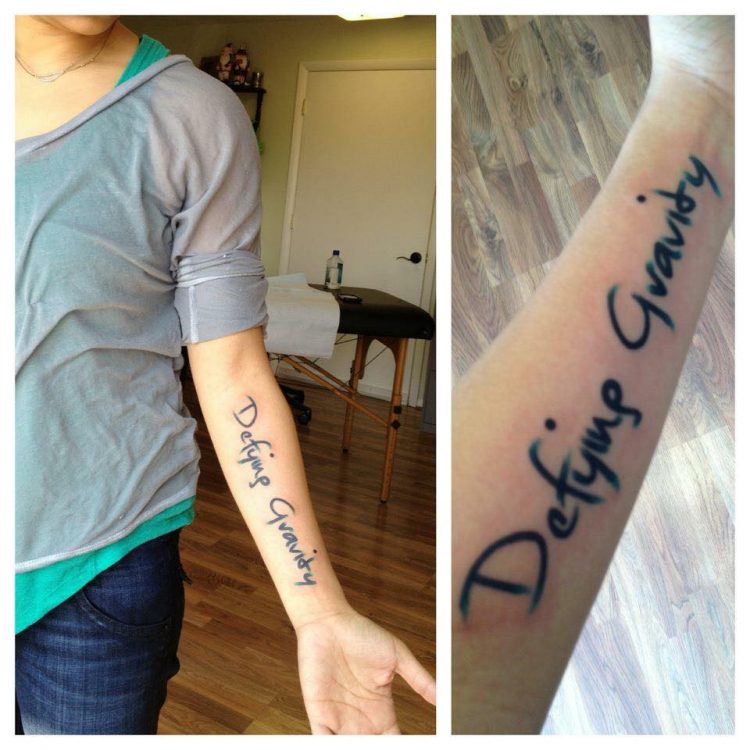 17. "My son has a rare disease, tumor necrosis factor receptor associated periodic syndrome. So I have the rare disease awareness ribbon and his name." –Kathryn A.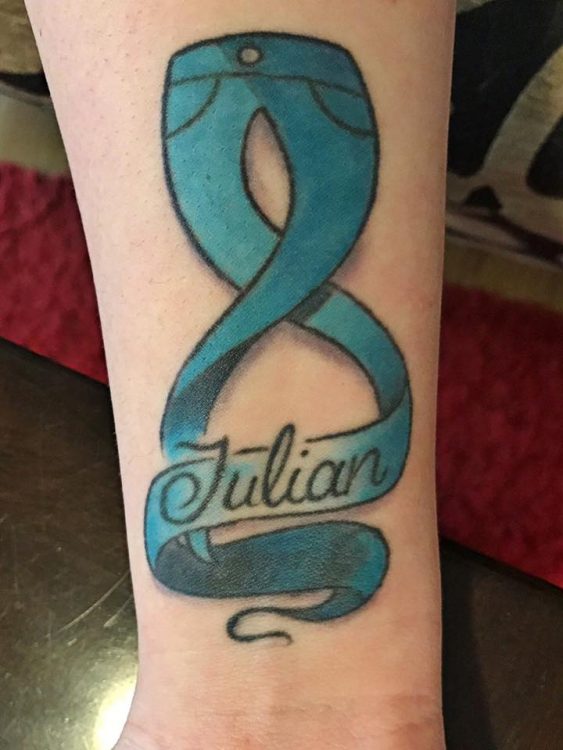 18. "I got Meowth, as Pokemon is my daughter's special interest. She has autism, sensory processing disorder and anxiety. If she's stressed in public she likes to hold my arm and trace over Meowth." — Sophia W.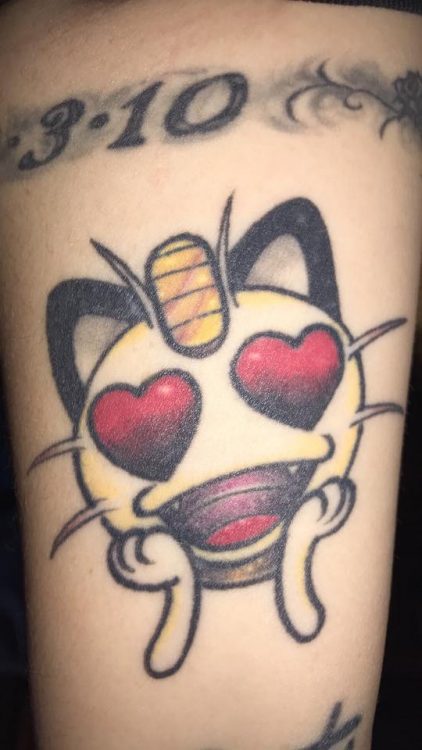 19. "Spectrum of colors to represent the spectrum of colors in a rainbow as well as autism. Butterflies for us represent endurance, life, hope and change." — Lisa R.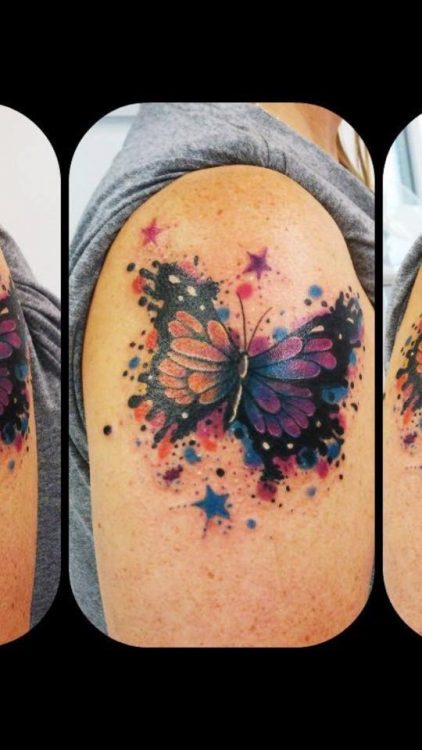 20. "My son is blind and his nickname is 'Sir,' so I got this done and used his walking cane as the 'I.'" — Pat W.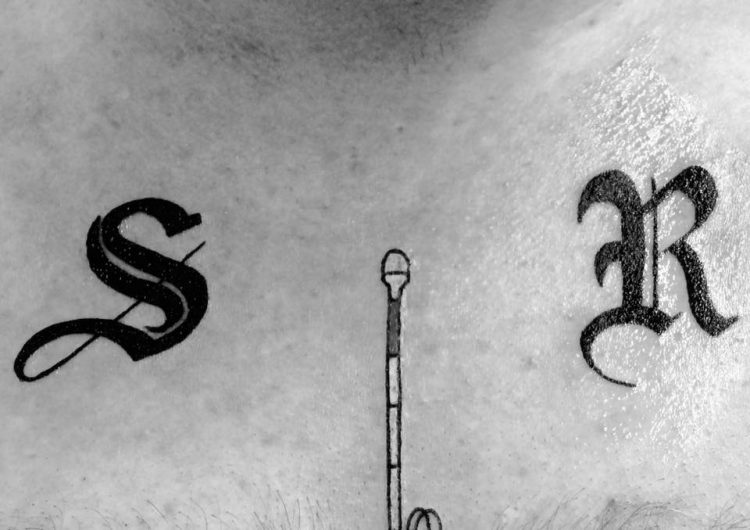 21. "I have two sons, both with autism. I absolutely love their individuality and would not change a thing about them!" — Nicole F.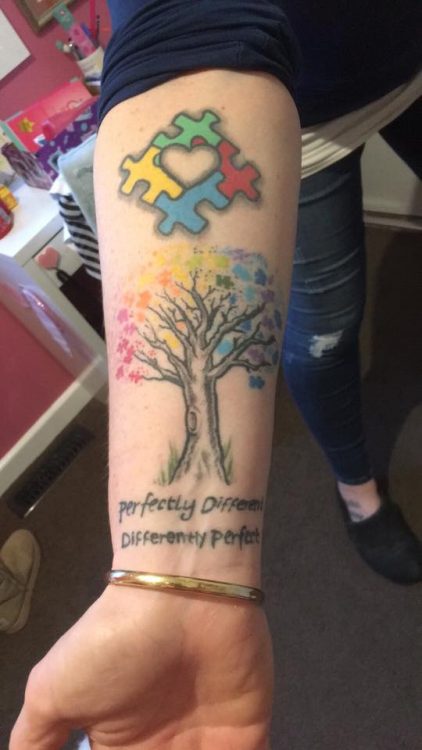 22. "My son who has Down syndrome, 17 at the time, designed this family portrait for my first tattoo." — Madria L.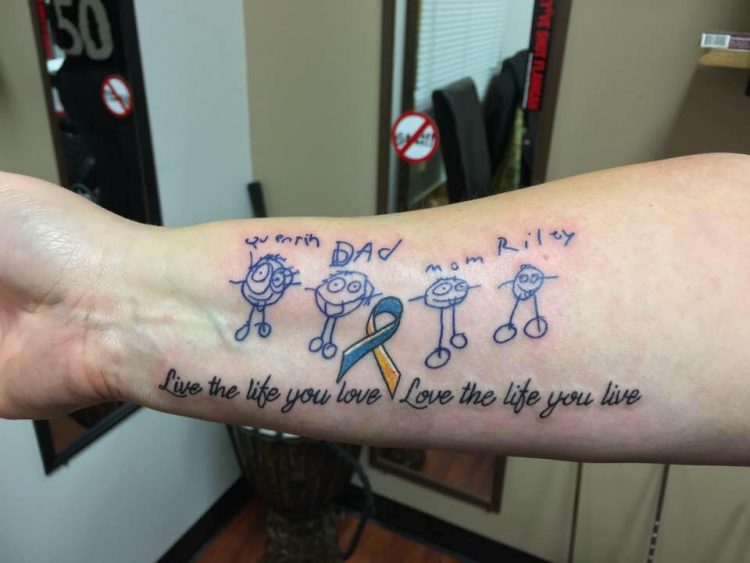 23. "Sparrow with a puzzle piece. My favorite song is, 'Eye on the Sparrow.' The meaning behind it made me think of my son and how much God cares for him and how blessed we are to have him. He completes our family!" — Lisa V.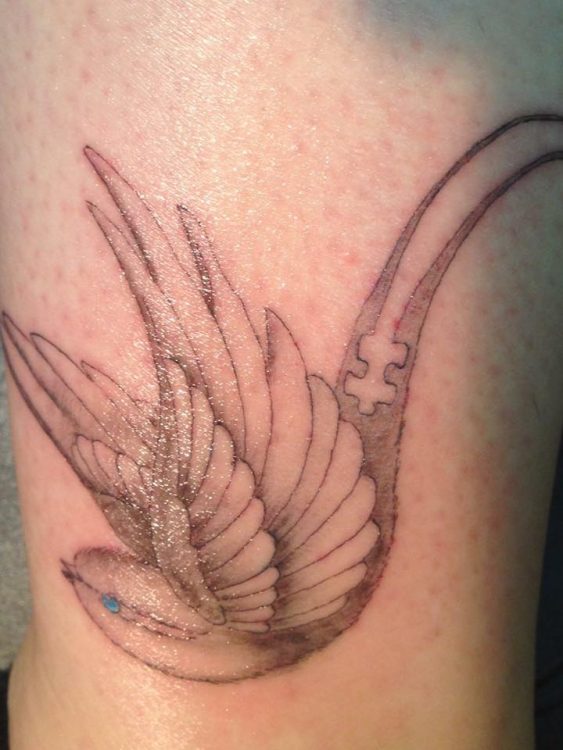 24. "This is my husband's tattoo for our adult son with autism, whom we adopted when he was 3 days old." — Martha H.
25. "Two great friends and I got different variations that stand for Holland after the poem, 'Welcome to Holland.' We met on this journey, and their children also have Down syndrome." — Cari W.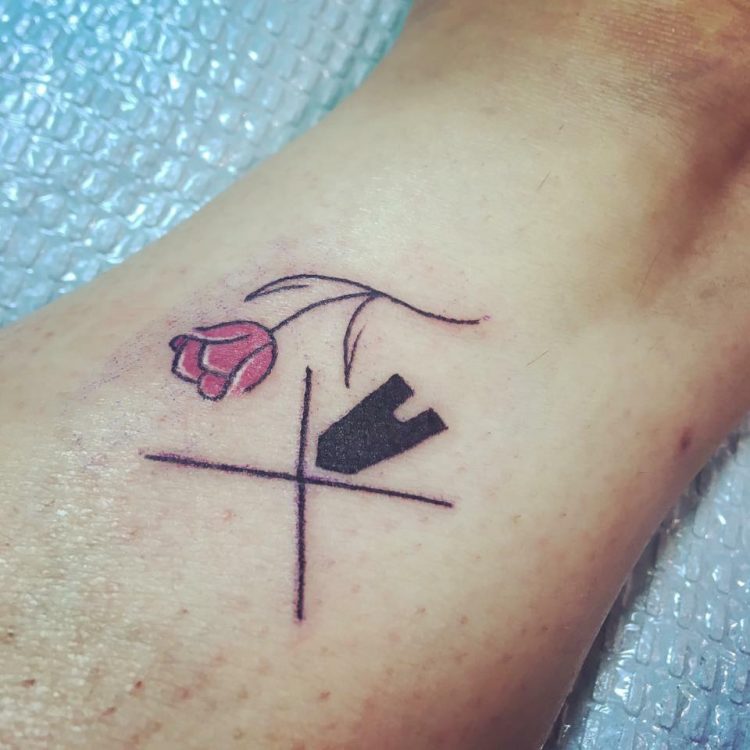 26. "I decided to get a tattoo to represent a huge moment in my daughter's life, who was born with Down syndrome and a congenital heart defect. She got her first open-heart surgery when she was 4 months and 9 pounds. I wanted something to honor her guardian angels for being there for all of us." — Amanda R.S.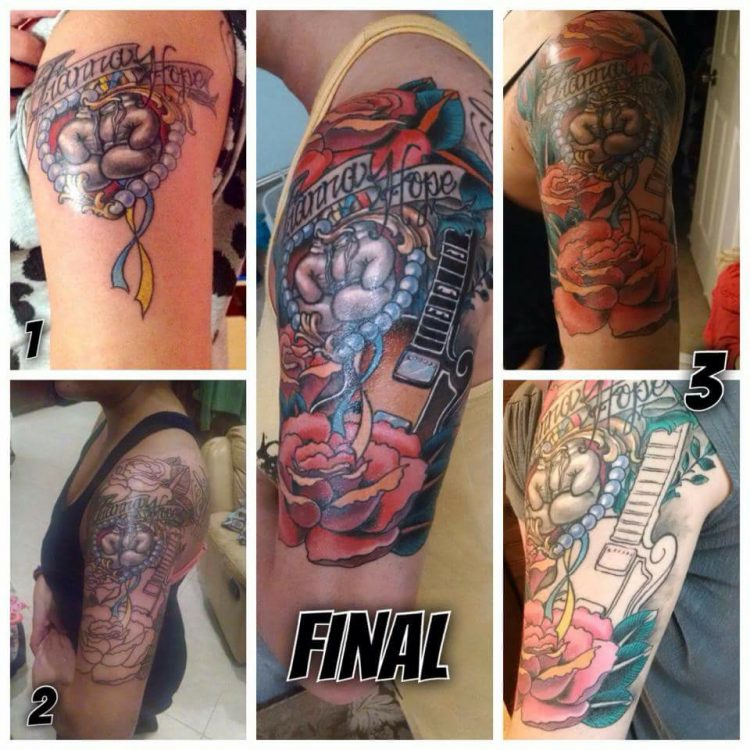 27. Britney G.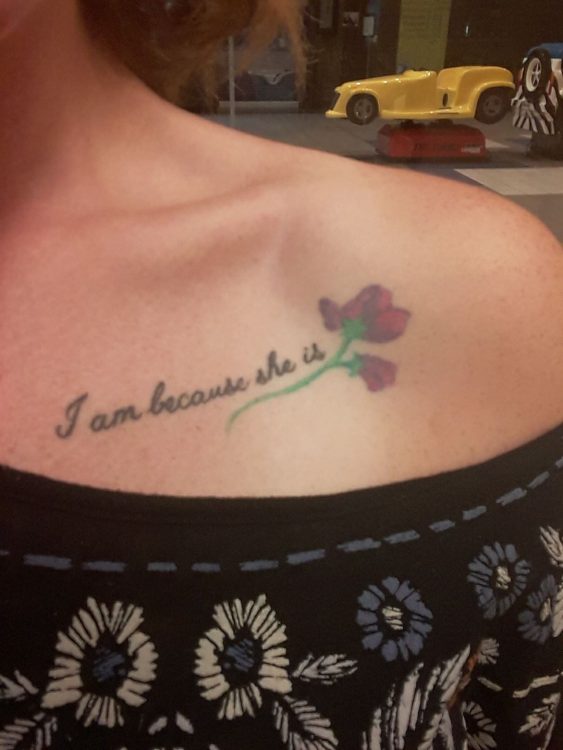 28. "My husband's [tattoo]." — Ellie S.C.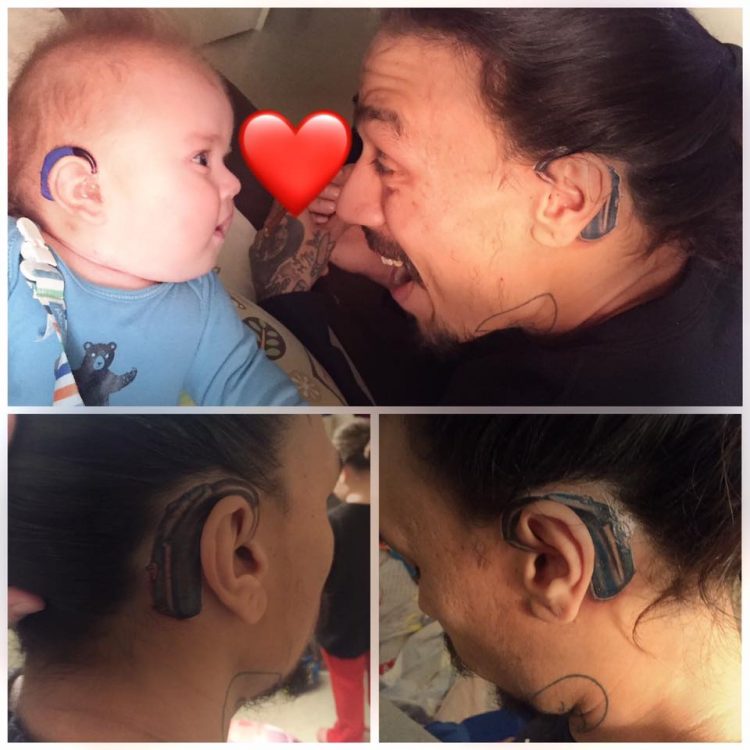 29. "On my wrist for my son who has Down syndrome." — Lisa K.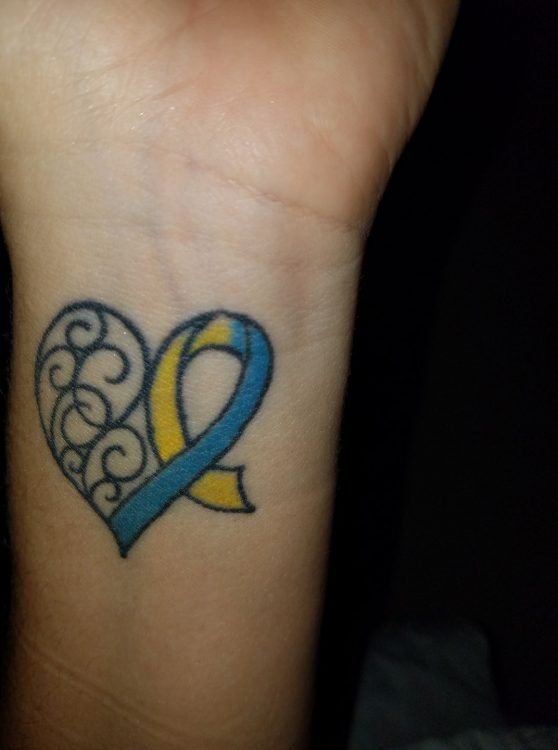 30. "My husband has this for our daughter with Tetrasomy 18p. Very rare genetic condition with only about 200 worldwide." — Casey G.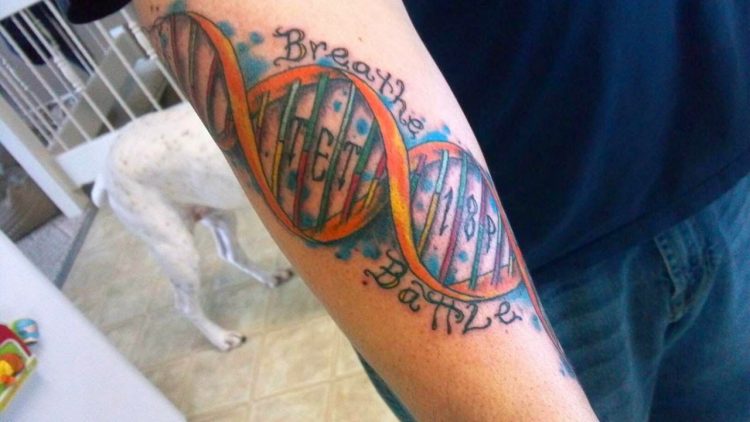 31. "I have three son's with autism. They have defined who I am as a person." — MaryBeth E.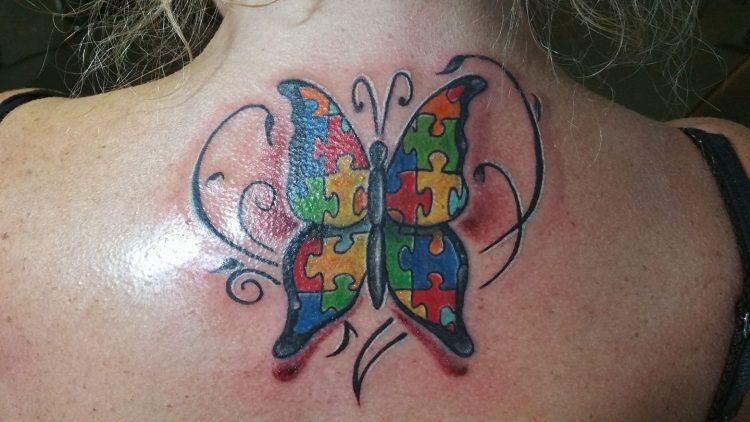 32. "My daughter and I got matching tattoos on World Down Syndrome Day for my son and her little brother." — Jayne T.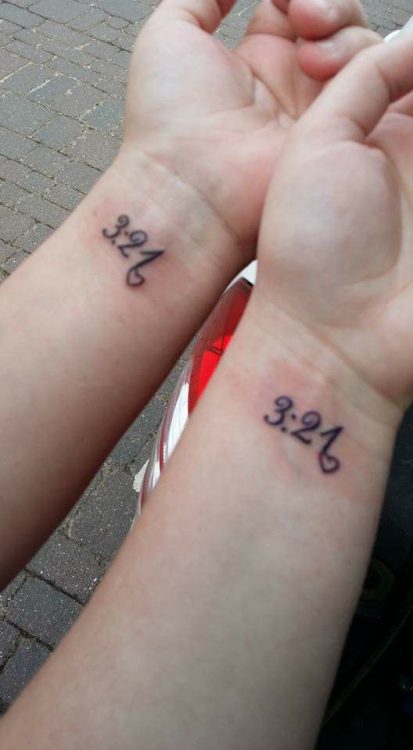 33. "My hubby's." — Amanda V.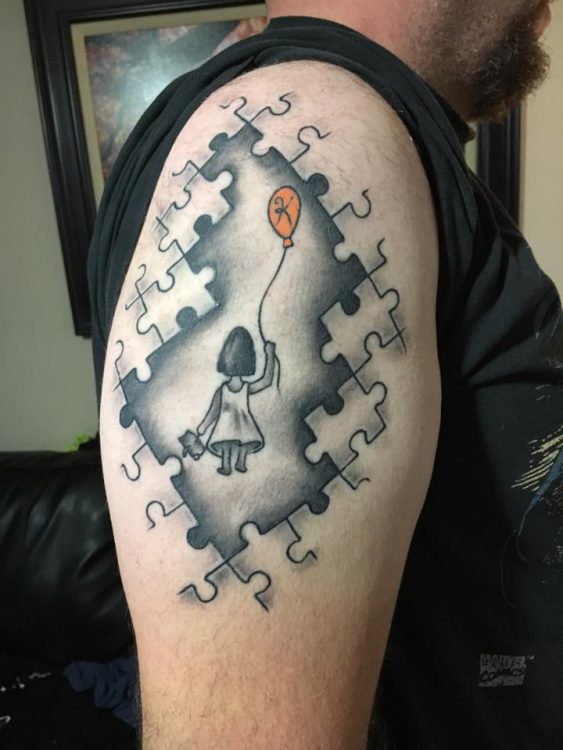 34. "Our son's diagnosis (mosaic duplication 3q24-qter)." — Ellie S.C.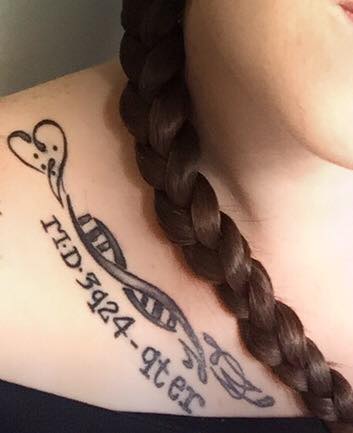 35. Amanda V.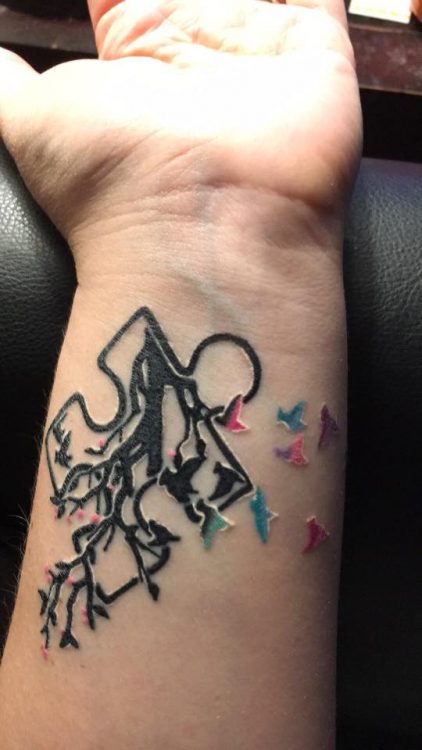 36. "For my son (who has Phelan-McDermid syndrome, CP, autism and epilepsy) and my daughter, who also has autism." — Traci J.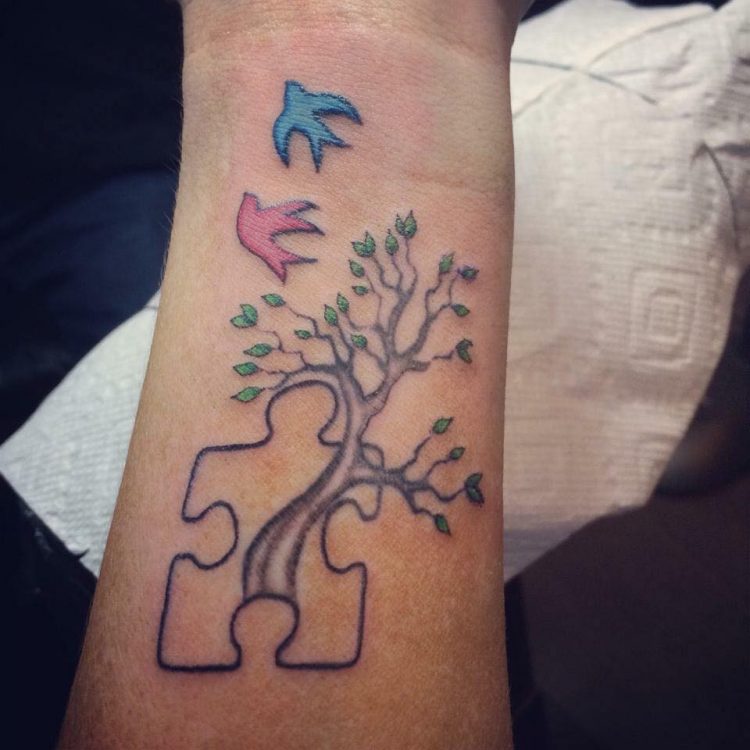 37. "For my son." — Cha'Rell P.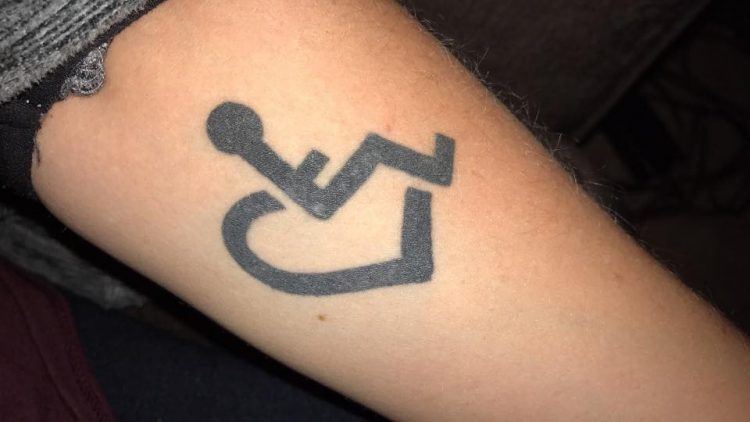 38. "I love you" in sign language. — Staci B.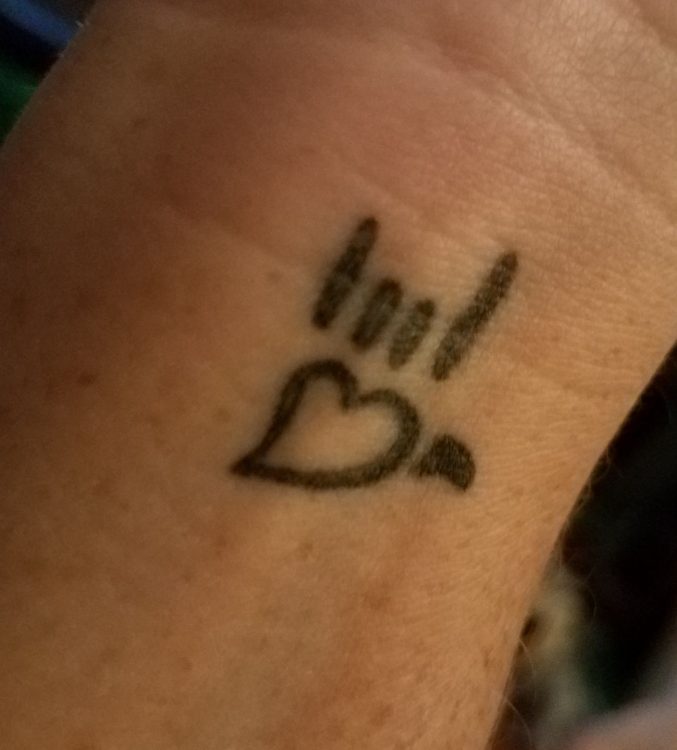 39. "This is my tattoo for our adult son with autism, whom we adopted when he was 3 days old. Adam plays the piano by ear." — Martha H.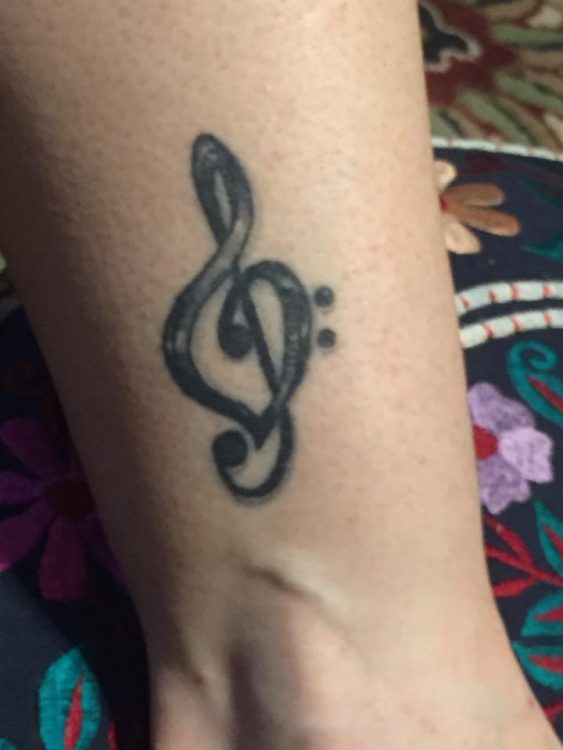 40. Lori P.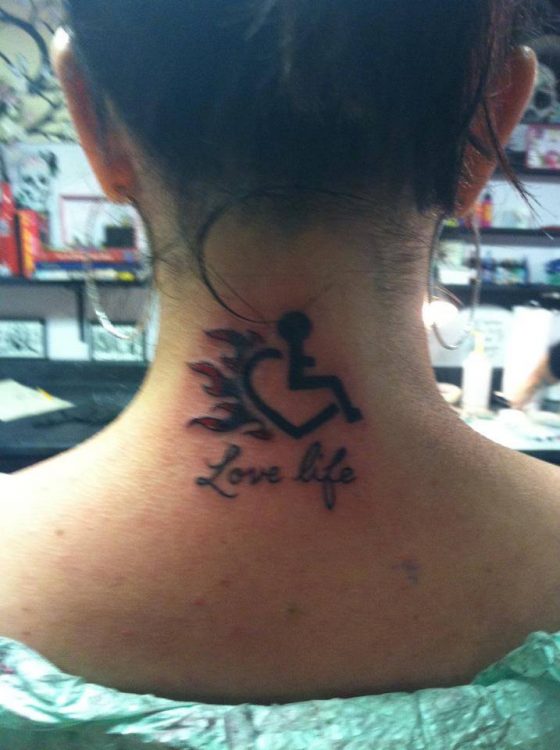 41. "For my daughter who has autism." — Chenoa R.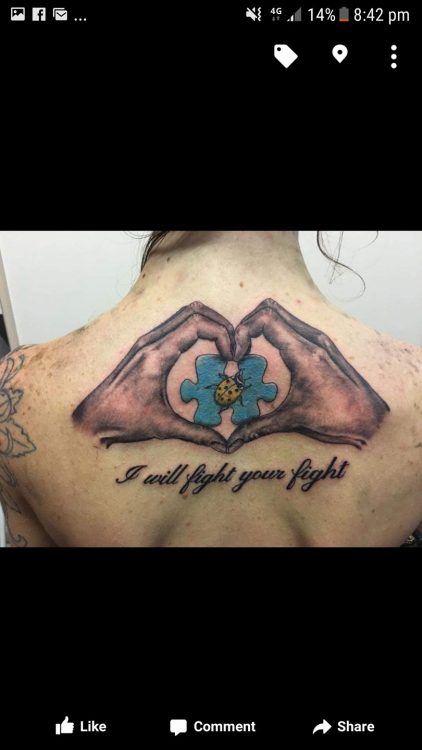 What about you, do you have a tattoo in honor of your kids? Let us know in the comments.
Originally published: July 20, 2017