When Our Special Needs Family's 'Blessing Jar' Took on New Meaning for Me
---
I feel like a bit of a Mommy-fraud at the moment. Maybe you know how that goes. You say something to your kids over and over, and then you don't do what you tell them to do. Painful, right? I mean nine times — OK, eight times — out of 10, you're good to go. But then there's a whole grey area that screws everything up in the "Mommy SOPs" (standard operating procedures.)
You feel the need to "protect them" and "not worry them" or "put undue stress on them," so you may leave out information you might otherwise tell them so their minds stay in the now, in the present. Then all of the sudden, the universe decides to throw a wrench in the Mommy SOPs.
If you were to walk into my house, it would be like walking into Etsy. Signs all over the place telling anyone and everyone how "we roll" in our "tribe." "Scatter Sunshine All Along the Way!" "You ROCK!" "Don't Forget to Play!" (I know, I know… barf, right?) But it is what it is — we are a house of "get some happiness and blessings whether you want it or not." I even have a blessing jar. It has little sheets of paper next to it, and anyone and everyone can write down a blessing and put it in the jar. Or if you're like my 6-year-old, who is on the spectrum and can't write completely yet and thinks outside the box, just take the lid off and shout your blessing into the jar. That works, too.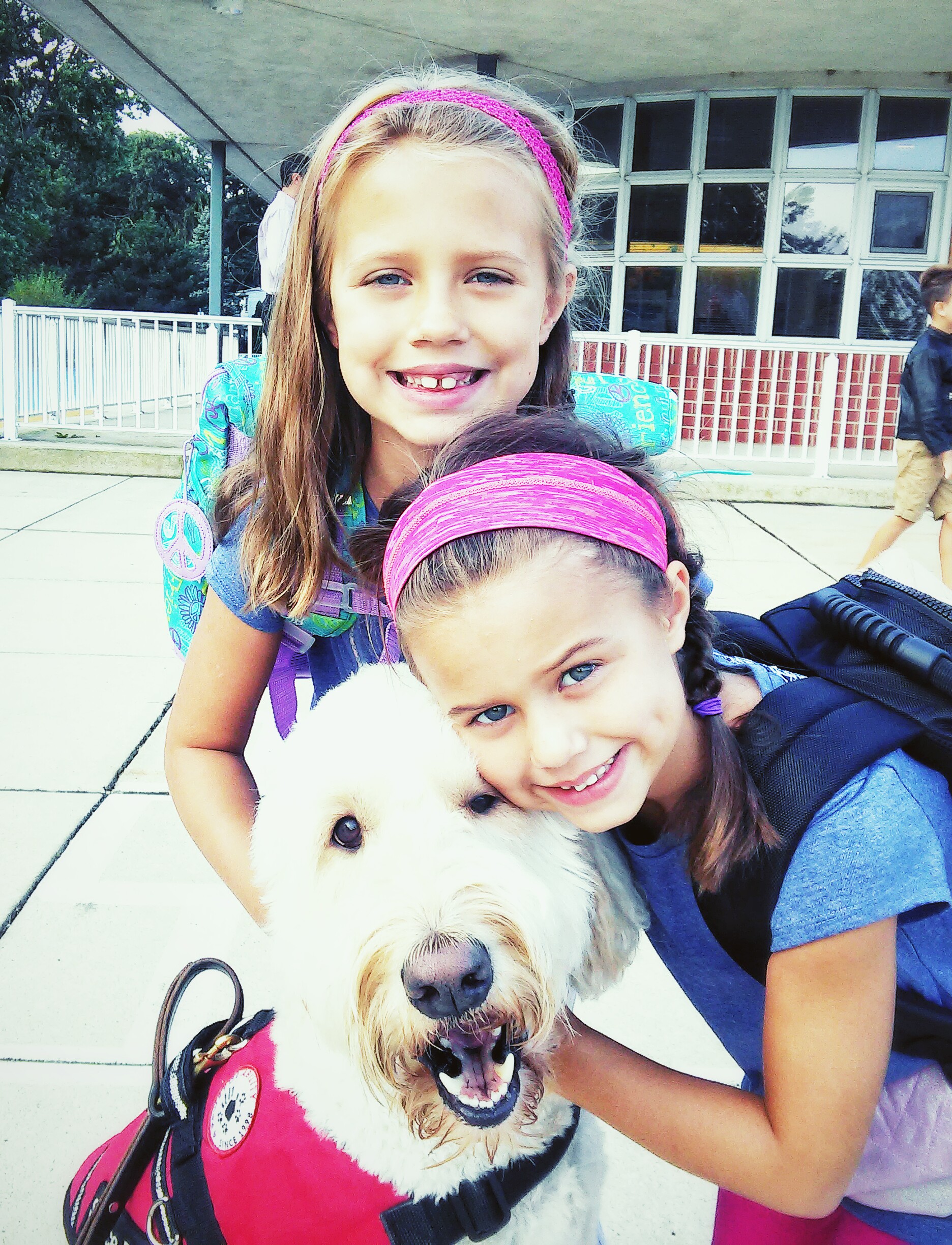 How do we "roll" in our tribe, you ask? How do I preach it? When my 6-year-old is having a bad day, she and her service dog have a lot they can do together. I do the best I can to help with this and try my best to stay positive and say positive things to her and her 8-year-old sister. When the oldest is feeling anxiety coming on or feels unhappy, I give her a pep talk: "We can do this! Girls can do anything! Don't give up!" There are days I am off the mark. I have a "Mommy's mad day," a "Mommy's not happy day" just like every other human being. And that's when I know they were listening because I get it back, "Hey Mom, girls can do anything! Relax!" (They were listening to me!)
I have always told my girls never to shy away from who they are. Don't be afraid of what others think. For example, I'll say, "Their opinion means nothing. I love you. You love you" or "Don't worry about those people, they don't know any better. I am here for both of you. I promise." And again, they give it back — another person honked their car horn at me and then again as they passed me on the highway, and my oldest said, "Don't let that ruin your day, Mom. It's a moment."
Some days as my oldest grows older, her love, passion and sense of humor grow. But now, her anxiety is growing, too. We're addressing it and openly talking about it and sharing it. There's no shame. Just as there was no shame when we talked about my youngest's medical problems and special needs initially and still do. If we don't educate and share, how are we to move forward? How are we to remain positive and make changes?
And then it happened. In the fall I had minor knee surgery. After the surgery, I ended an eight-year job and took a new one. I was in a sudden (minor) motor vehicle accident. Then I was very suddenly laid off from this new job. Oh, and my oldest needs oral/mouth surgery and my youngest will have an admission for seizure monitoring in a month's time… Boom. All within six-month's time. Just. Like. That.
So why do I feel like a Mom-fraud, you ask? Because I didn't tell my kids I lost my job. I didn't tell my kids I was sad, anxious and completely filled with worry and fear. I still haven't. Every day I get up and act happy, take a shower, get dressed and walk around like nothing at all unusual is happening when in truth it's completely the opposite. Here I have been preaching to them about talking about your feelings and not hiding your sadness, but I feel like I swallow a ball of sadness, worry, fear and anxiety every day and face the day ahead of me. I recently responded to a friend who asked "How are you?" with, "Oh, I am holding it together with one bobby pin." She didn't believe me because I said it like, "I will have a veggie taco." But it was 100 percent true.
In a way, I think this might be helping me through this difficult time. Let me explain this better. I am not saying anyone should ever pretend not to have sadness, etc. I believe quite the opposite. But I am saying I actually "went with the flow" — I didn't exactly announce what I was feeling, but I did follow our lead and have continued to do what we've been doing all along.
You see, I am actually using my blessing jar. I didn't use it much before. I am now using it more than ever, and not because I have to — I really want to. My friend stopped by with a supportive card, chocolate and flowers the other day, and that went in my blessing jar. My other friend stopped by with a balance she had left on her gift card. "You can use the rest, you need it more than me until your unemployment kicks in. Love you," she wrote in a note. I cried. Her whole note went into the blessing jar. Literally. I had enough money to get gas. The receipt went into the blessing jar.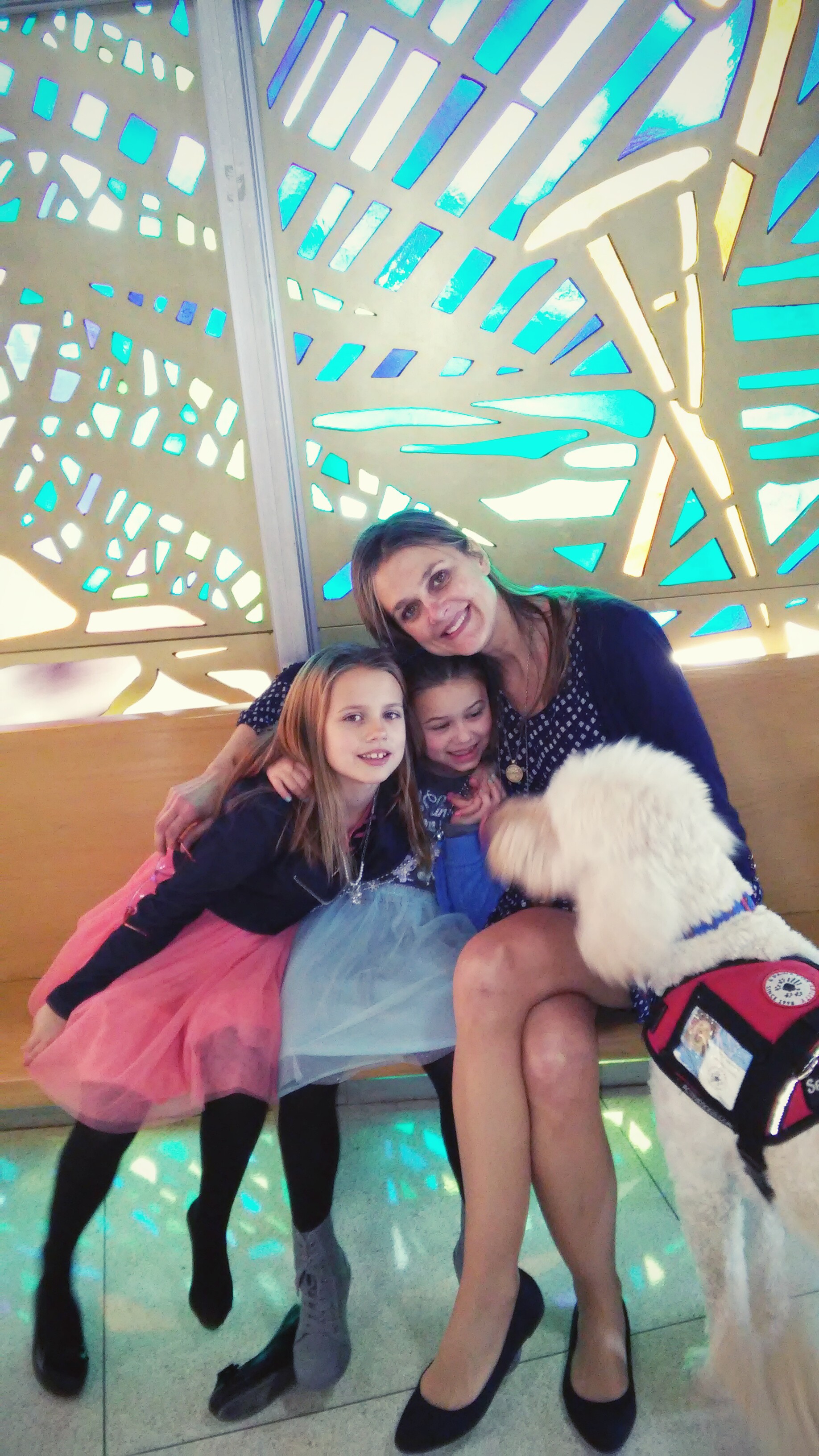 But there's more… the kids. I am seeing more of them. Doing more with them. We have watched a ton of movies together, and we have made a town the was the length of the living room. I actually "played." I signed up with the PTO to volunteer at my girls' school. And as a social worker, I reached out to my church, I offered and am helping them to start a support group for parents of children with special needs and for children of divorce. My migraines, my painful migraines that can bring tears to my eyes — I still get them. My sadness, my depression — yes, it's there. My worry, my anxiety — yup, all there, following me like Linus's blanket. But I am realizing I can handle this exactly like I am preaching to my own girls. I don't have to stuff in my feelings; I can be proactive in some capacity.
I can't put it "on them." So I will do as I say. I will "Scatter Sunshine All Along the Way" or at least take the lid off the blessing jar and shout my blessing into it if I don't have time to write one down. Whatever works.
We want to hear your story. Become a Mighty contributor here.
Originally published: February 28, 2017