Holding My Friend in My Heart in his Death
---
Editor's Note
If you experience suicidal thoughts, the following post could be potentially triggering. You can contact the Crisis Text Line by texting "START" to 741741.
This story reflects an individual's experience and is not an endorsement from The Mighty. We believe in sharing a variety of perspectives from our community.
"I don't know the best way to tell you this," my friend, Nate, announced last August, the day I was planning to fly out to Vermont, to visit my favorite politician's hometown. "But Clinton passed away!" Nate explained that he didn't want me to learn any other way — on Facebook, through the political grapevine, through an acquaintance. Clinton was our mutual friend and someone whom I formed a close bond with after we met in 2015, while each of us was out campaigning for our respective presidential candidate. He and I were both mascots; he was someone with a flair for the dramatic, dressing as "Captain Hillster," a Hillary Clinton-themed superhero. I, on the other hand, was a Bernie Sanders supporter, with a passion for puppetry — someone who would never be on the campaign trail sans doll and puppet.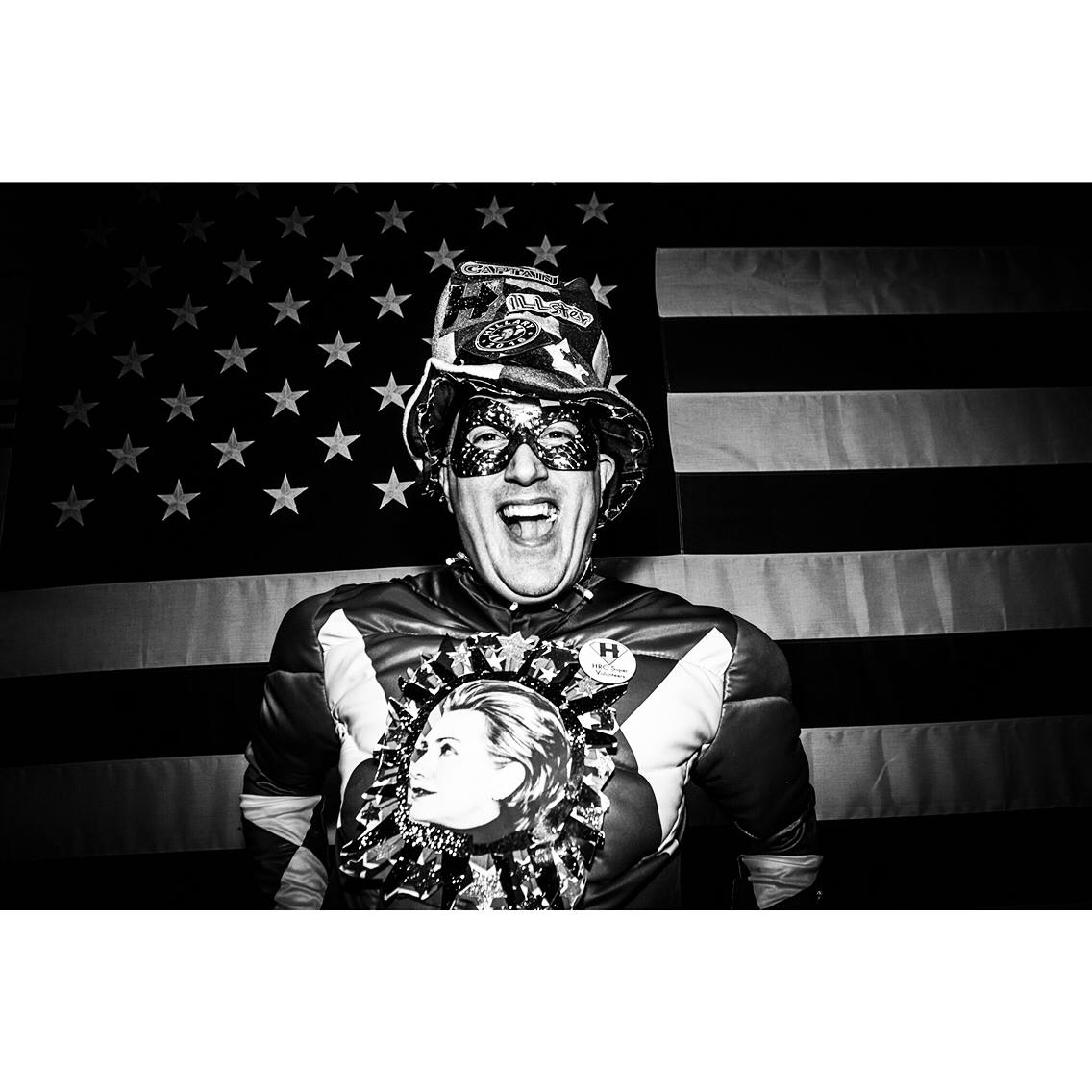 While our political views were slightly divergent, we developed a unique bond over our love of political theatre. In our differences, we found unity — a certain closeness in sharing our respective political passions. We even came together after the contentious primary, doing television interviews about putting our political differences aside, as we stood arm-in-arm for Democratic unity. Even in our disagreements, we could take pride in the other's devotion to a cause. When he got his picture taken with Hillary, I celebrated. When I had interactions with Bernie, he experienced profound joy. The week after Clinton's death, I was heartened by the knowledge that he would have derived great pleasure in the comfort I received from giving a big hug to Senator Sanders at his Labor Day rally in Middlebury. In Vermont, I knew Clinton would have been proud of the way in which I dealt with my grief — in proceeding with my dream trip, in spending my time at Bernie rallies with my puppet, in pursuing passions which were not identical to Clinton's but which would have brought him vicarious joy.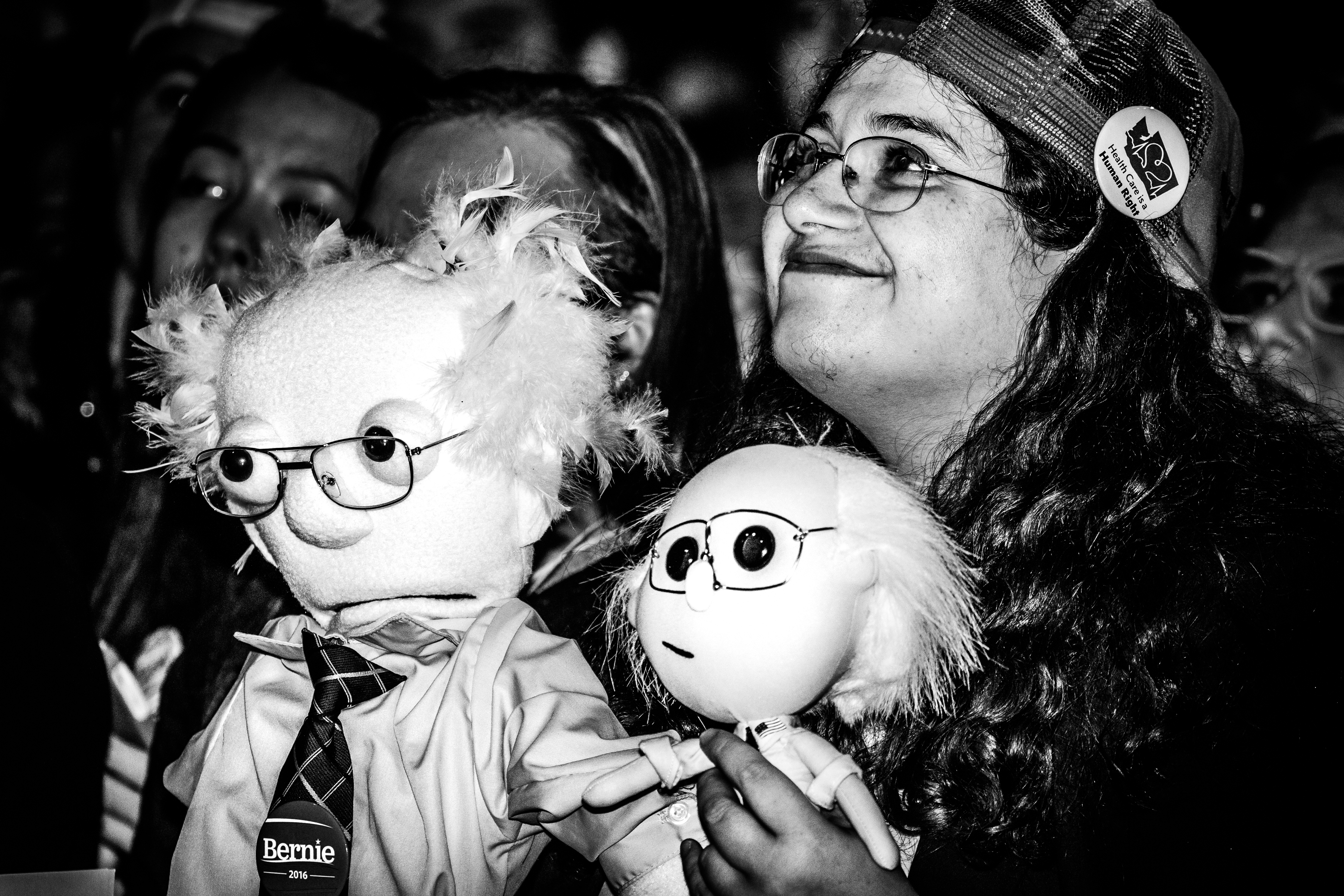 While I would eventually hold Clinton's love in my heart, after I returned home to Seattle, the grief over this profound loss took several circuitous turns. Firstly, there was suicidal ideation. I remember being in the passenger seat of my family's car, as we drove to pick up a cake I had ordered as a memorial for Clinton at Nate's art show. During that moment in the car, I felt hopeless, desperate. I attended the art show, where Clinton was supposed to be that night, and couldn't feign even a semblance of wellness. Thankfully, the suicidal ideation was short-lived, but my lugubrious thoughts morphed into anger.
By October, it seemed as if the grief were subsiding. It had been two months, and the pain wasn't nearly as bad, nor did I perseverate about this trauma to the degree I had before. However, as the winter holidays approached, I was in for a rude awakening. I inevitably conjured up memories of the Hillary Clinton pantsuit ornament I had almost bought Clinton the previous Christmas. Mindful, however, of my budget, I knew I could give it to him the following year, or so I thought.
Then, there was Clinton's selflessness. He took pride in making others happy. Truth be told, I don't have many people in my life who reciprocate upon my gift-giving generosity. Clinton, however, was the exception. For whatever I gifted him, he would return it tenfold. For my birthday, he gave me a light-up sign, adorned with political pictures of me. He had gone onto my Facebook profile and had chosen all my favorites, painstakingly printing them out for my subsequent enjoyment. For Christmas, he made a keychain with a photograph of the two of us together, in our respective regalia. Knowing I could never gift him again — or he, me — was heartbreaking, and his absence culminated in indelible wounds on my psyche.
Cue the 3 a.m. crying episodes and sleep disorder flare-ups I experienced during the holidays. There was so much I had wanted to divulge to Captain Hillster during Christmas, a time when people in our culture share so much. I would have loved to have handed him a copy of the photo our mutual friend, Nate, a professional photographer, took of me hugging one of my Bernie Sanders dolls.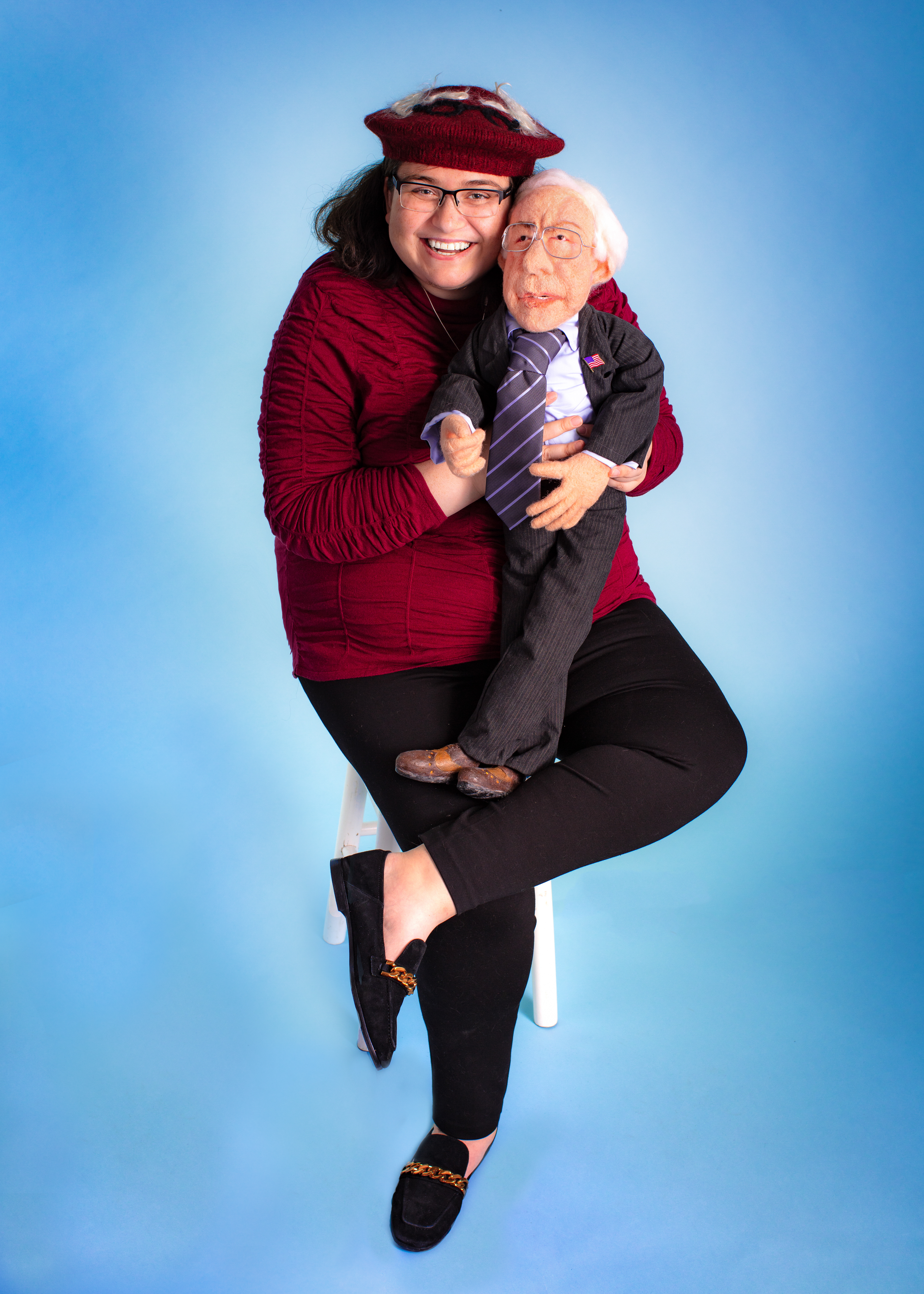 It would have been so awesome to have called Clinton on Christmas Day and to have relayed my story about writing "Friends of Bernie Sanders" and asking for a gigantic campaign banner. On December 25, I opened up our front door, only to be greeted by my self-addressed stamped envelope with a 6-foot long, almost 3-foot-wide Sanders "Re-Elect Bernie for US Senate" banner, courtesy of the campaign. In the attendant note, Team Bernie proclaimed they remembered my puppet "vividly" from my visit, something that would have been a source of joy for Clinton. Clinton and my passion for politics bordered on the extravagant, and I knew he would have cackled, as he teased me that I once again needed to open up a Bernie memorabilia museum! Just as I did when I hugged Senator Sanders, I felt the same peace knowing Clinton would take delight in my political joy, even if he weren't here to experience it. In my journey through grief, I am beginning to feel a cosmic comfort from Clinton.
December 31 would have been Clinton's 45th birthday and the first I will spend without him on this earth. The pit in my stomach contemplating his absence is painful. Coping with the finality of death is the most difficult part of my own personal grief process. I wish to bring Clinton back, if only for an instant — to rewind time like one does a watch, to transgress the laws of the universe, to hug him for one last moment. Sadly, because one wants a dream to be reality does not make it so. Even through these most painful struggles, I have learned so much about my abilities to transcend the pain of personal loss. I have the ability to live my life with the generosity that Clinton did and to keep pursuing my political passions. I have the ability to conjure the excitement I know Clinton would feel at the highlights of my political existence. I have the ability to be compassionate toward myself through my tribulations, as Clinton was to me. I don't know what route my grief will take as I approach my 34th birthday on January 26, knowing Clinton will not physically be at my party. My power, however, is in living life as Clinton would have — with passion, with joy, and to its fullest.
Originally published: December 31, 2018