What Does It Mean to 'Get Better' After Losing Someone to Suicide?
---
I had to return to my doctor for a new referral to my psychiatrist. I had the locum doctor who was obviously unfamiliar with my background.
While answering the standard questions about medications, etc., another question was asked: "Are you better now?"
And within seconds my eyes began to fill with tears and I took a deep breath before responding, "Well, I do not cry every single moment of the day now." And then the next 10 minutes of the appointment was spent trying to not cry because all I kept thinking was, "How does anyone feel 'better' after child loss or losing a loved one?
Because no, I am most certainly not feeling better. I am simply learning how to wear a mask and hide my emotions most of the time. I no longer struggle to hide my emotions from the general public, because most of the general public do not wish to see a woman sitting, drinking coffee, with tears streaming down her face. It makes them uncomfortable, as if they're wondering if I'm about to leap up wielding a weapon. I can tell because of the looks of horror and uncertainty on their faces. As well as the fact I have had people move seats away from me.
Amazing that as a society we view genuine emotions with horror and discomfort, yet we encourage people to show a "strong face" in times of despair. Oh sorry, but my son died two and a half years ago, and you believe this to mean my feelings of despair should be over by now? Well let me tell you, I shall never be over my feelings of despair and loss regarding my child. And until or unless you experience this type of loss, you have no right to expect me to meet your beliefs about this type of grief. I am angry, so very angry. My son did not deserve to die how he did. My children did not deserve to lose their little brother.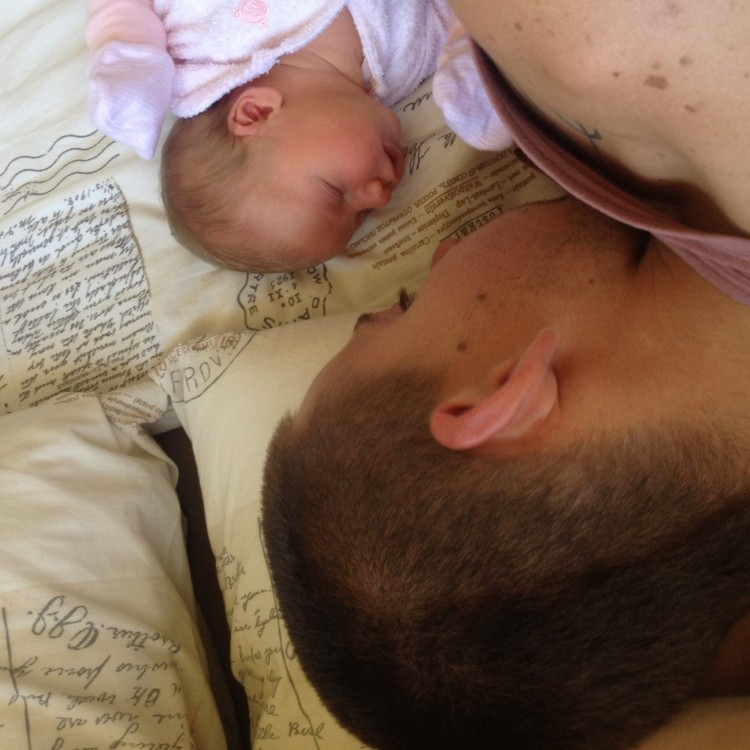 So I'm angry to be asked "Are you better now?" I'm angry my baby is dead. I'm angry his little girl will have no living memories of her Daddy. I am angry my eldest son spoke of everything being "tainted" by his death. I'm angry I couldn't help him.
But I am not angry with my son. I'm simply devastated he felt so bereft of hope he took his own life. I'm saddened he did not realize he had an illness which destroyed his mind and life. An illness which was manageable.
"Love Sometimes Comes Like a Dream & Leaves Like a Nightmare"
If you or someone you know needs help, visit our suicide prevention resources page.
If you need support right now, call the Suicide Prevention Lifeline at 1-800-273-8255. You can reach the Crisis Text Line by texting "START" to 741-741.
Originally published: September 21, 2016