I Spent My Birthday in the ER After Health Insurance Denied My Rare Disease Treatment
---
This past August, after having a virus for five weeks, the familiar symptoms returned. I feared the worst, that I was having a relapse of the Guillain-Barré syndrome (GBS) I'd had three years prior. I headed straight to my neurologist's office, where he ordered tests which confirmed the diagnosis. Because my symptoms (weakness, numbness and tingling in my legs) were progressing slowly, he recommended a home health agency to administer treatment with intravenous immunoglobulin, or IVIG, which would stop the nerve damage from the disease. When I agreed, he placed the order.
I touched base with the home health agency, eager to begin treatment, and they advised that policy was to begin treatment after health insurance plan approval. My insurance company said they had four days to make their determination, and I would just have to wait. After three days, my insurance representative called to say they denied treatment because my symptoms weren't "severe enough."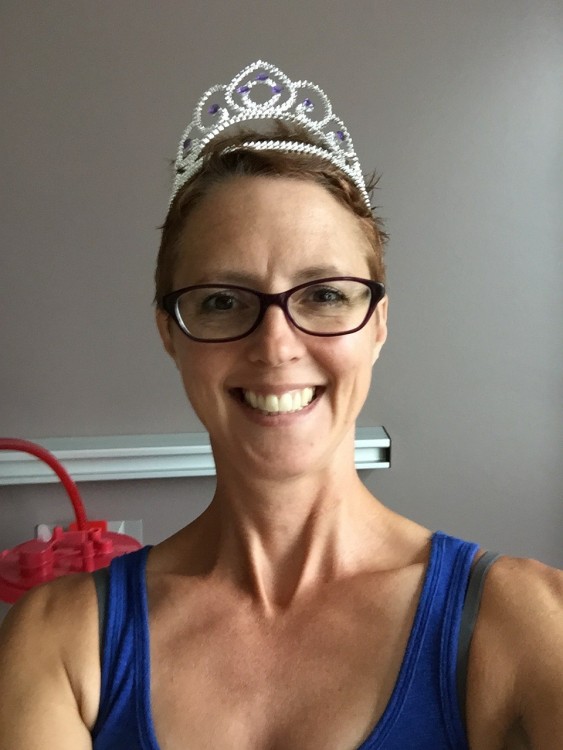 The first time I had GBS, due to my slow progression and hesitation in seeking medical care (since my husband just had a lumbar fusion and my son was in leukemia treatment, I made the mistake of not prioritizing my health), I was outside the time frame for IVIG treatments. This infusion is only thought to be effective if it's been less than six weeks since the onset of symptoms. Therefore, I had to ride out the disease process. I had been strong and fit prior to becoming sick, having run my first half marathon the autumn before. However, the GBS left me so weak I couldn't stand up without crawling to a piece if furniture to pull myself up. I recovered to a great extent. And while I am not sure I'll ever be as strong as before, three years after my initial diagnosis of GBS I was able to run another half marathon and a 25k.
Having worked so hard to recover after my first GBS bout, I was devastated to be denied treatment which could improve my outcome. During this time, I learned if a patient's insurance declines treatments like IVIG for GBS, it's a good idea to check other options. If the doctor has ordered it via a home health agency, it's beneficial to ask if it would be covered in the hospital. If it's declined in the hospital, another option is to ask if plasmapheresis would be covered as an alternate therapy. The patient also has the ability to appeal to the insurance company for treatment by calling the insurance provider's customer service number.
In this case, I called my neurologist who recommended I report to the emergency room. He said that progressive symptoms of GBS is criteria for hospital admission, and once in the hospital the insurance would approve treatment. I did as he said. By then the weakness in my legs was such I struggled to stand or walk at all. Within hours the IVIG started.
I stayed four days in the hospital, receiving the needed treatment. The IVIG stopped the progression and the symptoms started improving immediately. I was hospitalized over my birthday. I posted on Facebook that I asked the staff for a birthday pedicure and tiara, but they just laughed, figuring I was joking. Next thing I knew a friend of mine showed up with nail polish, a tiara, flowers and some birthday treats. Several friends had pitched in to spoil me and make my day special.
Once discharged, I started down the road to recovery. But this time it was a shorter, easier path. Each episode of GBS took a toll on me. I have lost more strength and endurance, but with diligence and persistence I was able to train for and complete another half marathon this spring. I know if I hadn't circumvented my insurance, I would never have recovered this well.
The Mighty is asking the following: What's the hardest thing you deal with as someone with a chronic illness, and how do you face this? What advice and words of support would you offer someone facing the same thing? Check out our Submit a Story page for more about our submission guidelines.