What I Wish People Understood About My Hypersensitive Hearing
---
I wish people understood how sensitive my hearing is. It is not a joke. If I get too overwhelmed by loud noises I will shut down, break down, and just be in a sensory overload meltdown. When I was younger and before being diagnosed with auditory processing disorder, I was told my my audiologist that I had "keen hearing like a dog." I never grew out of it and still have it to this day. However, it is more complicated than that.  I just wish the people in my life truly understood this.
Loud noises to me are different than loud noises to you. Take an everyday sound like a vacuum, people talking to you, or a dog barking, and turn the volume knob up much louder. This is my everyday volume for everything I experience in my life. A typical vacuum cleaner is 70 dB, to put this in perspective if you understand the risks of noise over 85 dB. An ambulance siren makes my ears want to bleed and run away.
After an experience with loud sounds for too long, even with earbuds or headphones on, I shut down. My body is tensed. I attempt to shut it all out. I am on edge. I don't like to be touched. I don't want to be in my body anymore. I cry and my whole body feels like a broken glass. I have to pick up the pieces and try to get them all together. I spend the next day or so putting myself back together.
Earbuds with filters of 30 NRR make my hearing "normal" like yours. I wish there were hearing aids created to lower sound instead of only amplify it. Regular ear plugs, ear muffs and headphones only knock my hearing down to your level. But from there I need another level of protection just like you for concerts, pyrotechnics, and other 85 dB and louder noises.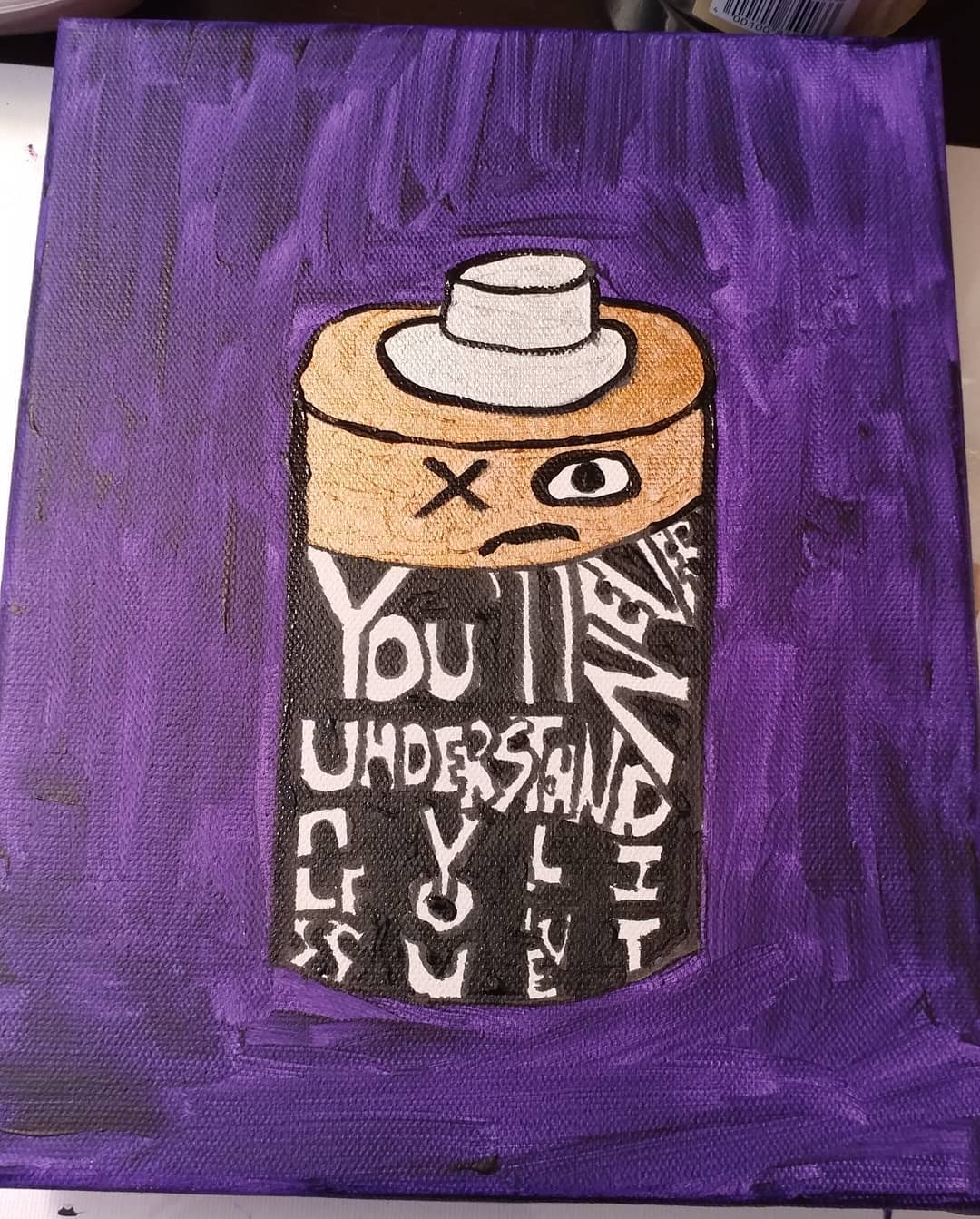 I love concerts and music just like the next person. But because of the pyrotechnics bands like Shinedown and Godsmack use, I cannot see them live again until I find hearing protection that will protect my ears, my body, and my whole self from ever feeling like I don't want to be who I am. My hearing is hypersensitive and loud noises to me are doors closing or people talking. Concerts, specifically the use of pyrotechnics are like 160 dB to me, which is over the threshold of pain to everyone else.
I wish the people in my life had empathy for my experience with hyperacusis, even if they cannot truly understand it unless they live with it.
All artwork by the author.
Originally published: September 3, 2018