How a Light Therapy Lamp Has Improved My Physical and Emotional Health
---
Hypothyroidism can steal your joy. Depression can be one of the many "joyous" symptoms of hypothyroidism, and when you couple that with a vitamin D deficiency, it is just loads of fun. (Can you feel my sarcasm?)
Having both hypothyroidism and a vitamin D deficiency (despite being on treatment for my hypothyroidism), I spent many years being more miserable than I ever cared to admit to myself, let alone my doctor. But in December 2015, I finally worked up the courage to ask my doctor what I could do for my mood as winters were the absolute worst and I was tired of crying all the time. At that visit, it was decided that I should start a daily regimen of 5000 IU of vitamin D. That combined with having a huge window at work made me feel better than I had in a long while and I made it through winter relatively OK.
10 months later, I was beginning an exciting new job in a beautiful office. I was (and still am) beyond thrilled and grateful with my career move. However, I was freaking out inside because my new desk, though very nice, lacked a window and access to natural light. I was terrified of what that might mean for my mood; I didn't want to go back to being miserable every single day. With winter quickly approaching, I knew I needed to find a solution so that I wouldn't spend three months hating life.
So, I began researching light therapy lamps. I had heard friends who struggle with seasonal depression mention them in the past and was curious if it might be the solution I was looking for. I was still a tad skeptical, but after consulting with my doctor and doing research to determine which light therapy lamp would be right for me, I picked one out, had it shipped straight to my new office and was eager to see if it worked. What I forgot to consider was that I'd now have a (very bright) light sitting on my desk simulating sunlight that any of my new co-workers could see…which would mean having to answer their questions about what it did and why I needed it – not exactly the icebreaker I had in mind.
Despite my nerves, I was incredibly excited when the package arrived. I charged it up and was ready to test it out…
After only a few days I could feel a total change in my mood; not having a window now seemed completely irrelevant. Not only was I feeling better, it opened up many great conversations about seasonal depression between myself and my new co-workers, shattering the shame and stigma I had previously felt. The sense of relief that came with having such accepting and open co-workers was overwhelming and is something I am still grateful for to this day.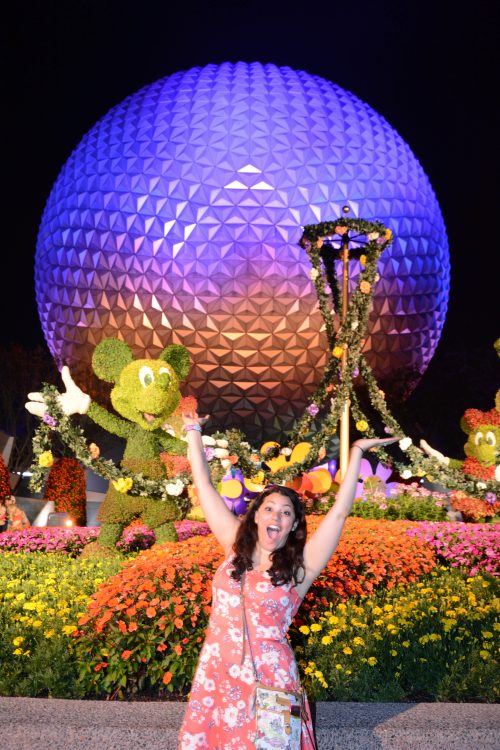 I can count on one hand how many times I cried this past winter – a complete change from previous years and one I hope will become the norm. It's now June and I continue to use my little lamp daily to make up for not having a window, and I can say without a doubt it is one of the best health decisions I've ever made and one of the best things I've ever done for myself. My hypothyroidism is no longer robbing me of my joy and I'm happier overall than I have been in a while, and I know it's all thanks to that lamp.
We want to hear your story. Become a Mighty contributor here.
Originally published: June 26, 2017