The Buttony Bear Project Donates Stuffed Animals to Kids With Stomas and IBD
---
Buttony and Amy have been inseparable since they met over a year ago.
Together, the pair does lots of things 9-year-olds do together, like dancing and playing. But, Buttony isn't your average best friend or toy — he's a stuffed animal designed to teach children about stomas and ostomy bags. That's because Buttony, like Amy, has a stoma – a surgical opening which attaches to an ostomy bag, often created during surgeries for inflammatory bowel disease (IBD).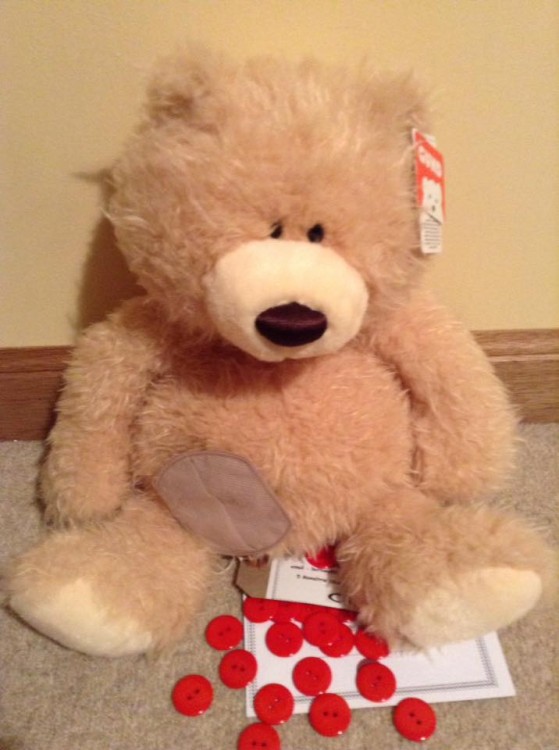 The Buttony Project, part of The Breakaway Foundation – a U.K.-based charity for children with bladder and bowel disorders, started based on an idea from a kind friend. "Years ago she gifted a bear to a child who had a gastrostomy button in her tummy," Jenny Gow, the project's founder told The Mighty. "The friend sewed a button onto a bear and gave it to the child so that she had a friend like her."
Gow got together with a friend, Lynn Park, and launched The Buttony Project in May 2015. "In all honesty we were not prepared for the rush of requests, but we rose to the challenge," Gow said. To date, the project has created 681 bears.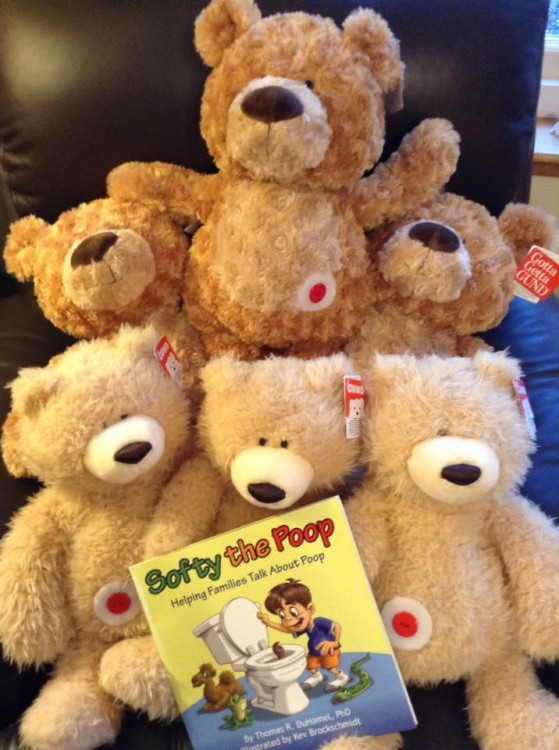 Buttony has also helped parents with IBD explain their condition to their children. "Buttony has helped Peyton a lot," one parent wrote to Gow. "Before she used to just say, 'Mummy had a bad tummy' but now she is understanding what I have and what it's called. She comes in the bathroom and changes Buttony's bag when I change mine."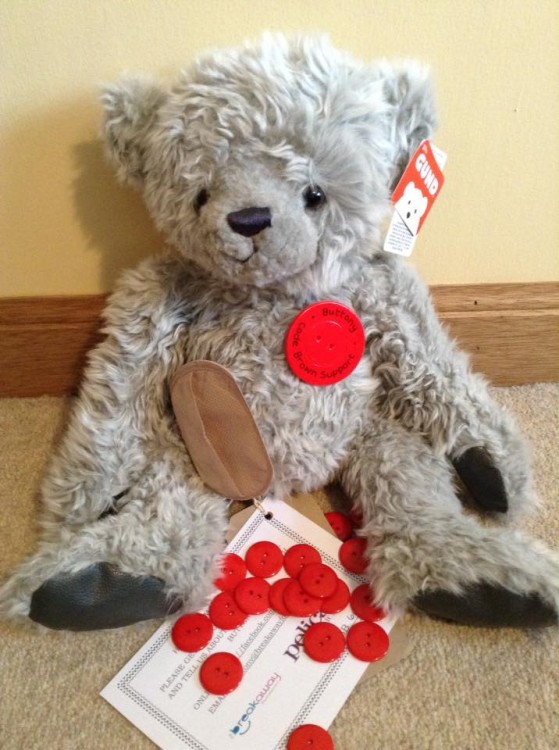 Gow and her team work with pediatric stoma nurses throughout the U.K. to determine who would benefit from receiving a bear. "We live in a small village in the North East of Scotland and our community has been extremely supportive of the project, which has made fundraising easier," Gow told The Mighty. The group also tries to attract sponsors from stuffed animal companies to make the bears more affordable.
Families can request a Buttony Bear through the Project's Facebook page. Each bear can be purchased or donated to a child in need for 20 British pounds (about $26).