What I Learned From Being a Counselor at a Summer Camp for Kids With IBD
---
I laid in the top bunk of a creaky cabin on a hot summer's day in northern Minnesota and casually listened in on the conversation happening in the room next door. After the shrieking, giggles and dancing died down, eight 13-year-old girls steered themselves into an hours-long conversation about chronic illness, medication, side effects, surgery 504 plans and the like. It was way past lights out, and as their counselor, I should have offered them a friendly reminder of bedtime. But instead, all I could do was sit in my bed, smile and let it go on.
After attending the Crohn's and Colitis Foundation's (CCF) Camp Oasis for kids with inflammatory bowel disease (IBD) for many years as a camper, this year I decided to return as a counselor. For a week, I spent 24 hours a day with a group of 13- and 14-year-old girls all living with IBD.
Inflammatory bowel disease includes Crohn's disease and ulcerative colitis – two chronic autoimmune disorders that primarily affect the digestive system. For many campers, the week offers a respite from the day-to-day worry and embarrassment that often comes with growing up chronically ill and creates a summer camp experience most sick kids would otherwise be unable to attend. Having been a camper myself, I returned to camp giddy for the week ahead. After the end of the week, I left with wonderful reminders about the importance of programs like Camp Oasis for chronically ill kids:
— Community is key. There were at least two girls in my cabin who had never told anyone outside of their family that they had Crohn's. One of the highlights of my week was talking to one of them about their experience on the last day. After a week at camp, she told me she no longer felt so embarrassed about her disease. She planned to tell her friends when she returned home and even hoped to start fundraising for the CCF.
— Fundraising can be empowering. While the CCF does not place a huge emphasis on campers fundraising, they do take a moment to acknowledge all of the campers and their families who have raised money for CCF programing over the year. I remember being so invested in fundraising when I was younger because I wanted to make sure everyone had the opportunity to attend camp. It was exciting to see my campers so invested in that as well. It was clear that so many of them felt pride in what they were able to accomplish, especially amidst a disease they cannot control.
— If you can see it you can be it. One day, I decided to ask my campers what they want to be when they grow up. Without hesitation, half of them immediately listed careers in medicine – two want to be doctors, one a nurse and one a child life specialist. These kids' lives have been drastically affected by people in the medical world. And, because they've come in contact with so many caring, enthusiastic, smart people in the medical world, they also see themselves in that role one day. Chronically ill kids are some of the hardest working, most driven kids I know – they have to be in order to balance managing their health, getting their school work done and being a kid. It's exciting to see so many of them wanting to channel that drive back into the community.
— We've come a long way. While the trauma of being sick for prolonged periods of time is still quite an ordeal for kids (or anyone, really!), it was exciting to see how functional my girls were. Almost all of them were well maintained on a combination of medications – avoiding large surgeries and repeated long courses of steroids. Of course, these medications come along with infusions, injections and a plethora of side effects including immunosuppression, weight changes, insomnia and the like. This has changed drastically in the last 10 years since I was a camper, when surgery and long-term steroid use were very common, if not expected. It's important to note that all campers participate in a detailed health screening to ensure they are healthy enough to attend camp. There are certainly kids who are not healthy enough and need to wait for the next year. Still, to see so many kids well maintained and active is exciting.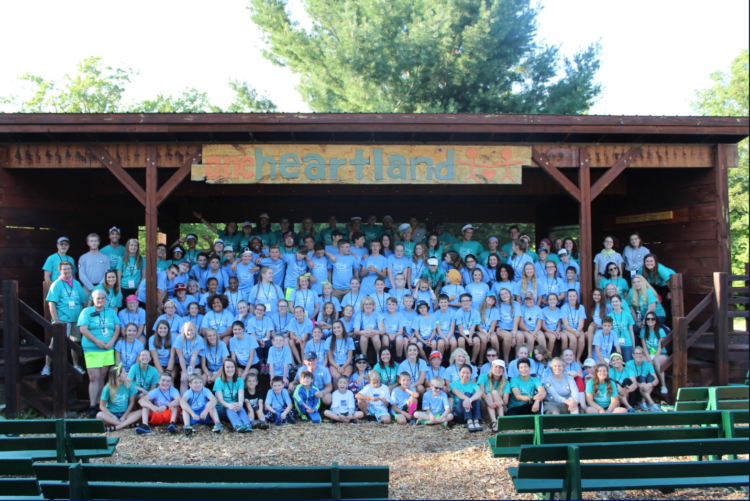 Growing up, camp was the best week of the summer. It was full of friends, sunshine, friendship bracelets, s'mores, swimming, kick ball, crafts and laughter. It was a place where I didn't have to worry about being healthy enough to be a kid. And, most importantly it created a community for me that I still look to for support. At camp, I found lifelong friends, confidants and support networks. Going to camp instilled in me the confidence in the importance of my own story. It makes me giddy with happiness to see a new generation experiencing the magic and spending a week learning and growing with like-minded peers who "get it."
We want to hear your story. Become a Mighty contributor here.
Originally published: August 26, 2017