Women With Ostomies Try Lingerie Designed for Ostomy Bags
---
If you live with an ostomy, you're likely familiar with adjusting your wardrobe to be ostomy-friendly. While there are many ways you can adapt mainstream brands to suit your ostomy, few brands offer clothes made specifically for people with ostomies.
To give women with ostomies more options, Jasmine Stacey, a 25-year-old designer living with Crohn's disease, created the Jasmine Stacey Collection, a line of lingerie for women like herself.
"My goal was to make women who were in the same position as myself feel confident again," Stacey told The Mighty. "All the products we use are so medical, so to make something that is personal, made with beautiful fabrics that are specifically chosen and designed for ladies with ostomies, I hope adds a bit of comfort as well as spice."
To see how functional Stacey's line is, The Mighty asked three women living with ostomies to try different pieces of lingerie. Here's what they thought.
Founder of Gutless and Glamorous, lives with Crohn's disease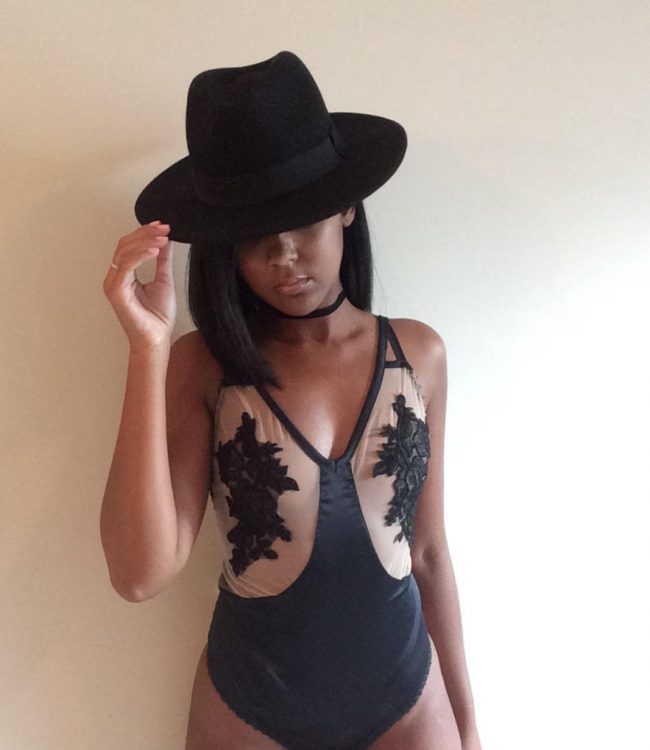 Fit: It wasn't a good fit for me. Even after the double straps were adjusted, the item gaped in the back.
What she liked: [It's] stylish. This item could be worn as both lingerie and/or styled as outerwear. [I] love the idea behind the product and the brand.
What could use improvement: There is a mesh insert that is designed to be flesh-toned and should be neutral against the skin to create a more alluring look. As is, this is not the case for people of color. This item will not have the same alluring effect on people of color.
Her rating:  

Founder of Uncover Ostomy, lives with Crohn's disease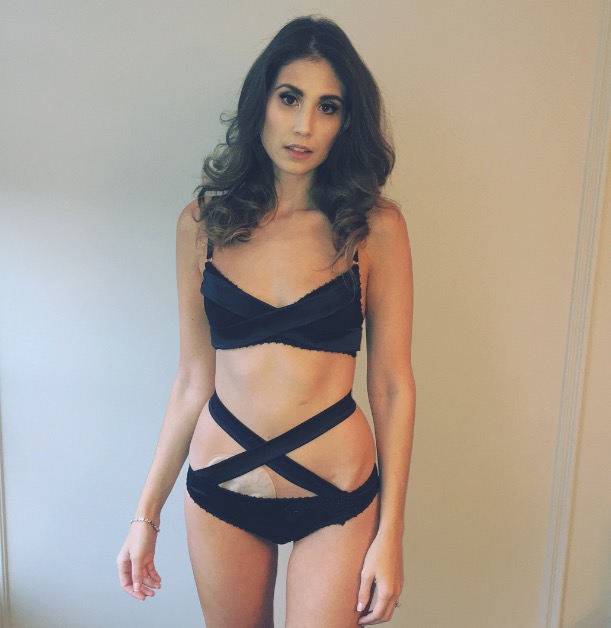 Fit: I didn't really understand what this was supposed to offer people with ostomies. It didn't cover my ostomy bag, and I didn't really feel like it offered much support. When it comes to keeping my ostomy bag "safe," I prefer to wear boy type shorts to keep my bag covered from top to bottom under my pants. I wasn't sure if this was supposed to be an alternative to that?
To each their own. If someone else thinks that this offers them support and gives them the confidence that they need to get intimate with another person, then they should go for it.
What she liked: [It] seemed to be good quality.
Her thoughts: I prefer to wear clothes meant for "normal" people, including lingerie, as I don't have any problems with "normal" people clothing and don't feel the need to purchase ostomy-only products. I am confident in who [I am] and the differences with my body, so I don't feel like I need something tailored to the ostomy when I can just as easily buy lingerie like anyone else can. In fact, I prefer that and prefer to shop as any other person.
Her rating:  

Founder of Osto Beauties, cancer survivor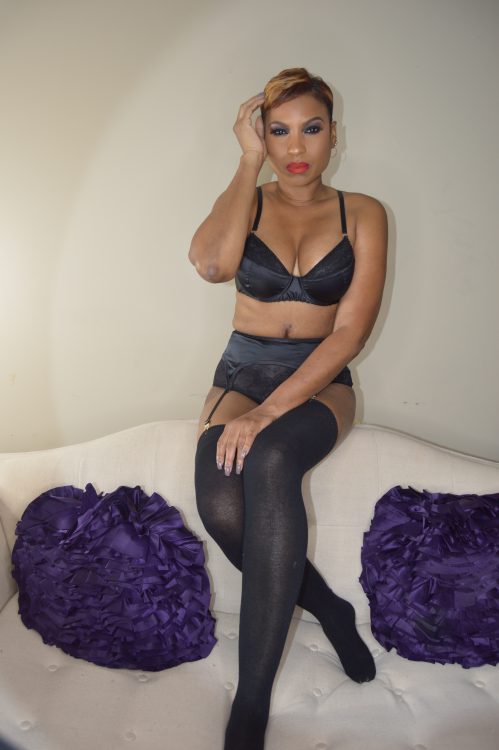 Fit: The fit was really awesome. I was surprised it fit me perfectly. It is very fashionable. The style had some lace but still gave good coverage. It's a two-piece lingerie set, but I still felt very comfortable trying it on.
What she liked: I really liked everything about it. I love the color and the coverage helps hide my colostomy bags. Yes!
What could use improvement: Maybe bring the waist up just a little more.
Her rating:  

Those interested can shop the Jasmine Stacey Collection here.
All lingerie was provided to The Mighty by the Jasmine Stacey Collection free of charge.