18 Products That Can Make Going to the Bathroom Less Crappy
---
There are a number of chronic illnesses – such as inflammatory bowel disease (IBD), irritable bowel syndrome (IBS), or interstitial cystitis – that may cause you to spend a little more time in the bathroom than the average person.
But frequent trips and long stays on the toilet can be awkward and uncomfortable, whether you're at home or in public. The toilet seat is often hard and cold, the toilet paper can quickly cause irritation, and then there's the smell… And this is all assuming you were able to find a toilet on time in the first place.
To help those with various "bathroom diseases" make the process a bit more comfortable (less "crappy," you might say), we asked our Mighty community to share which products help them manage days filled with frequent trips to the restroom. Here are their recommendations.
We hope the products below, all recommended by our Mighty community members, help you or a loved one in your health journeys. Just so you know, The Mighty may collect a share of sales from the Amazon links on this page.
1. Wet Wipes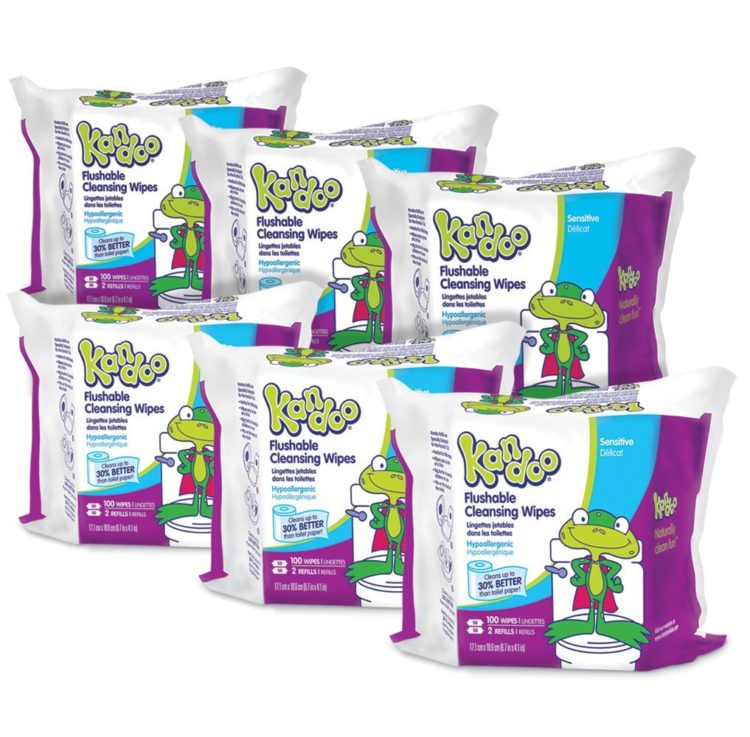 Using the bathroom and wiping frequently can really take a toll on your bottom. Wet wipes tend to be much gentler and help keep your skin from getting raw and irritated (just double check if they're flushable or not).
"Wet wipes!" said Kristi Lang. "I don't know what I'd do without them! They keep me from getting raw, and make sure that things are extra clean to prevent against the infections we are so prone to thanks to our immunosuppressive medications!"
Lessa Brown wrote, "Flushable wipes! When you have to wipe so much and so often, the moist wipes help keep me from the terrible discomfort that accompanies a bottom that's raw from wiping."
Sara Miles recommended, "Kandoo flushable wipes. Yes, they are marketed for kids. No, I don't care. It's so much better than using toilet paper when your number two doesn't wipe away nicely. And it comes in a Sensitive pack."
Buy the flushable wipes above (pack of six) for $26.34 from Amazon.
2. Foot Stool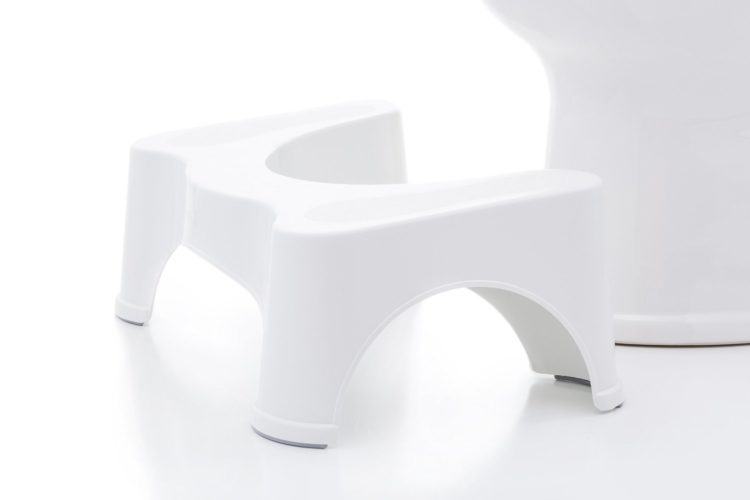 Sitting on the toilet generally isn't the most comfortable way to sit, but having a foot stool to prop your feet on can help you find a better position for doing your business.
Kim Alloo wrote, "One of those stools for kids (so they can see the mirror) – I put it in front of the toilet so I can put my feet on there."
"A footstool in front of the toilet to help get my body into a helpful position," said Karina Koji.
Krissy Johnson added, "I use a foot stool when I'm on the potty… it really makes a difference."
Buy the foot stool above for $22 from Amazon.
3. Calmoseptine Ointment

Calmoseptine ointment can help protect your skin, heal irritations and relieve discomfort and itching.
"Calmoseptine," recommended Amber Graham. "Seriously. I wouldn't have made it without this for perianal symptoms!"
Buy the ointment above (pack of two) for $13.44 from Amazon.
4. Pads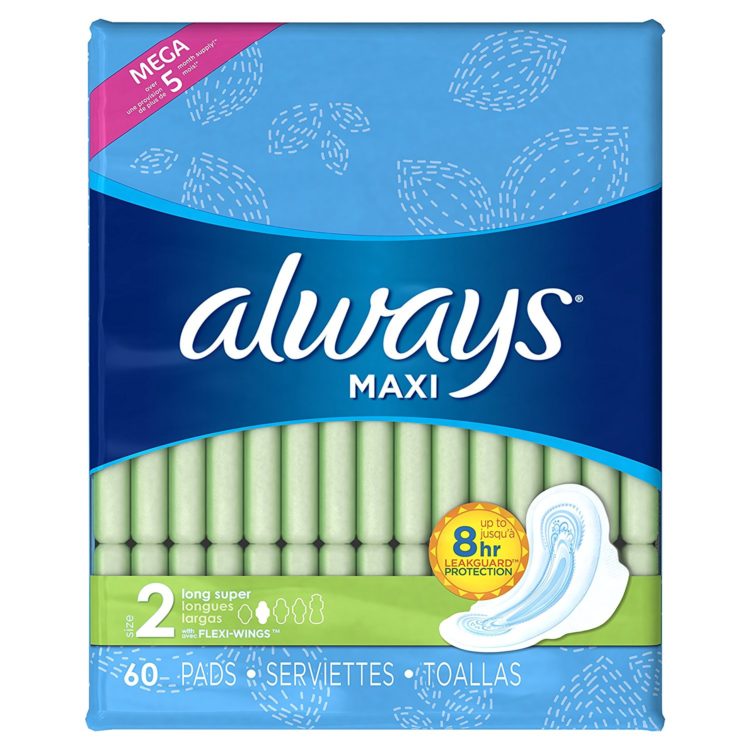 If you are prone to bleeding, incontinence, etc., having some pads with you can be super helpful for keeping you and your clothes clean during emergencies.
Angelica Rose said she sometimes uses pads for bleeding or if she's having a flare.
Kristi Stanfield added that she never goes anywhere without pads and flushable wet wipes.
Buy the pads above (60-ct.) for $11.46 from Amazon.
5. Fake a Shower App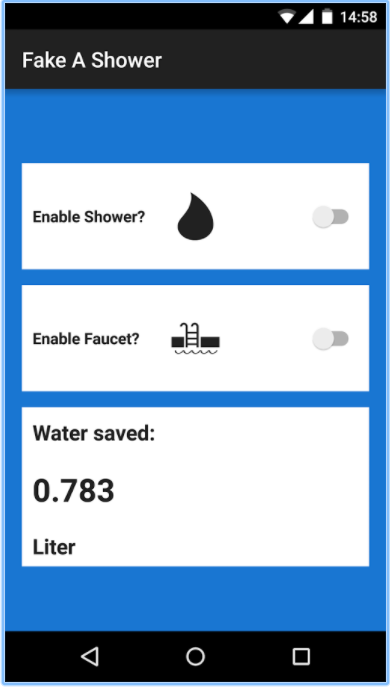 Have you ever felt self-conscious about the noises you're making on the toilet and quickly turned on a faucet to maintain a bit of privacy? If so, this app lets you do just that – only without running (and wasting) water. Simply turn on the sound of a faucet and no one will ever be the wiser.
Download the app for free from Google Play.
6. Heating Pad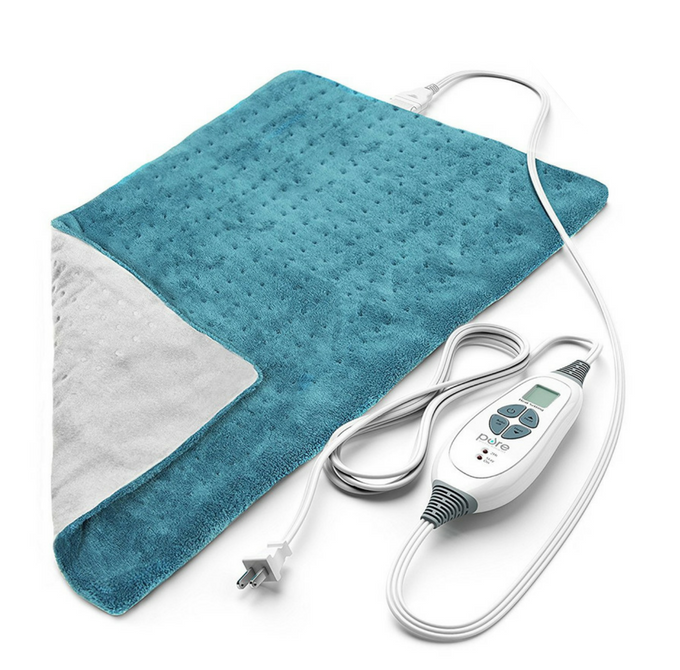 For many people with GI issues, abdominal pain and cramping is a common symptom. Wrapping the area with a heating pad can help soothe the pain.
Robyn Ramsay wrote, "[I use] an electric heating pad when I'm having stomach or joint pain."
Buy the heating pad above for $34.99 from Amazon.
7. Barrier Cream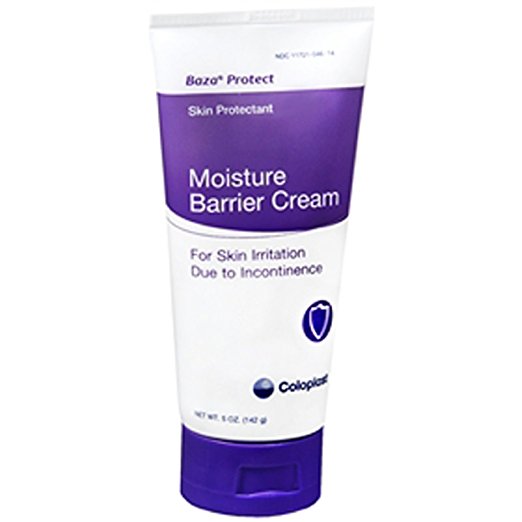 Made with zinc oxide, barrier cream helps lock in moisture. It can help to soothe skin and treat minor irritations.
Jennie Dunn told us, "Barrier cream for your bum! It's a lifesaver. Keeps you from getting raw and painful when going too much."
Buy the barrier cream above (pack of three) for $24.95 from Amazon.
8. Herbal Tea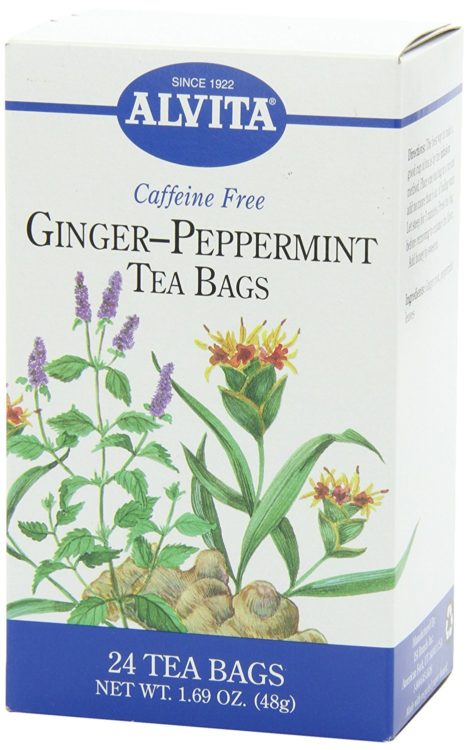 While tea can certainly have a number of soothing emotional benefits, many people find different types of herbal teas can also help calm their GI issues.
"I have cholitis," said Tammy Jensen. "[I drink] peppermint, chamomile, or ginger tea. It helps with the swelling and calms things down, sometimes quicker than the pills."
Jennifer Godel said she drinks peppermint and ginger herbal teas along with lots of water.
Buy the ginger-peppermint tea above (pack of 3) for $24.99 from Amazon.
9. Preparation H Medicated Hemorrhoidal Wipes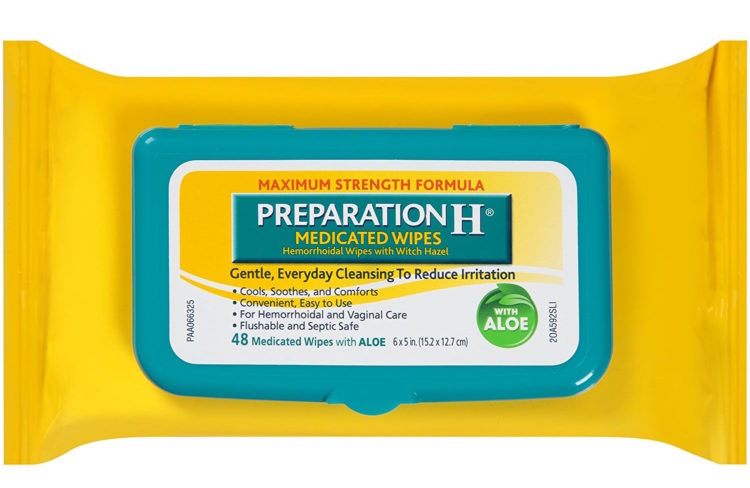 If you struggle with hemorrhoids or other irritation "down there," these medicated wipes, made with aloe and witch hazel, can help cool, soothe, and reduce irritation.
Beth O'Neill wrote, "Hemorrhoid cream… Witch hazel wipes are a godsend!"
Maria Ruggeri Presterà said she carries Preparation H wipes for using bathrooms other than her own.
Buy the wipes above (pack of 4) for $17.47 from Amazon.
10. Depend Underwear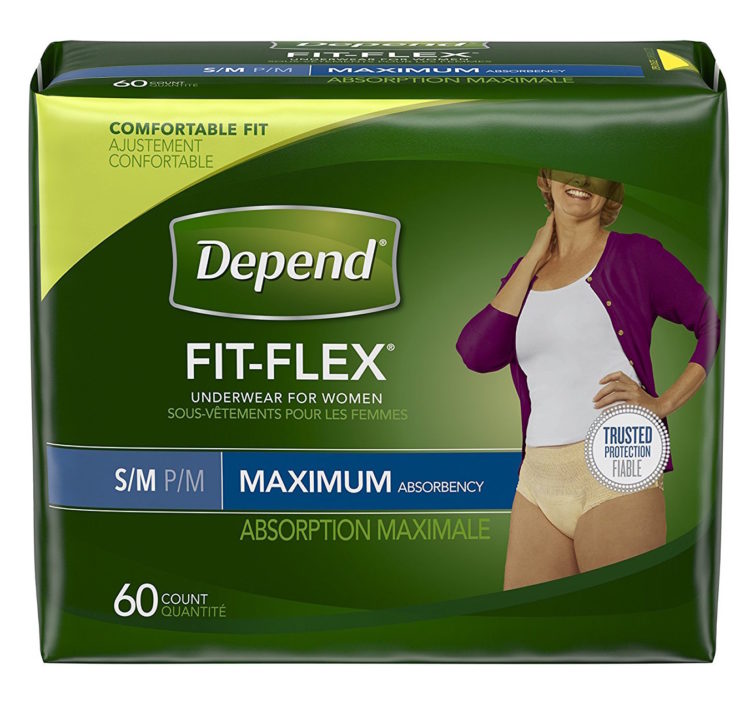 If you often experience the sudden urge "to go," you know that making it to the bathroom every time isn't always an option. (Plus, no one wants to be making trips to the bathroom every five minutes – especially at night.) Absorbent underwear such as Depends can be a helpful back-up during these times.
Kristi Stanfield told us, "I keep Depends and a Ziplock bag in my backpack. I put soiled underwear in the zippie."
Buy the Depends above for $27.13 from Amazon.
11. Bathroom Tracking Apps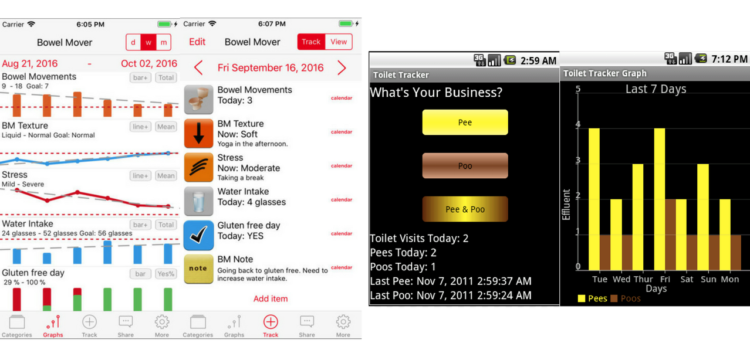 Tracking your bathroom activity can help both you and your doctor identify patterns or possible causes of flares.
April Rose told us, "I have a chronic bladder condition that causes urgency and frequency and I have IBD. Literally 75 percent of every day is spent in the bathroom. Anyway, I found an app that has a bathroom counter on it, it logs both. My doctors always want me logging my number of times voided and such, so that's a lifesaver. That said, I would have to say the Toilet Tracker app. That one is free but they have other ones you purchase that are more in depth. You can log the amount you've voided, urine color, fluids consumed, etc. Seems odd to say, but the best way for me to manage is to be real with myself. And acknowledge the numbers."
Download Bowel Mover Pro for $4.99 from Apple. Download Toilet Tracker for free from Google Play.
12. Poo-Pourri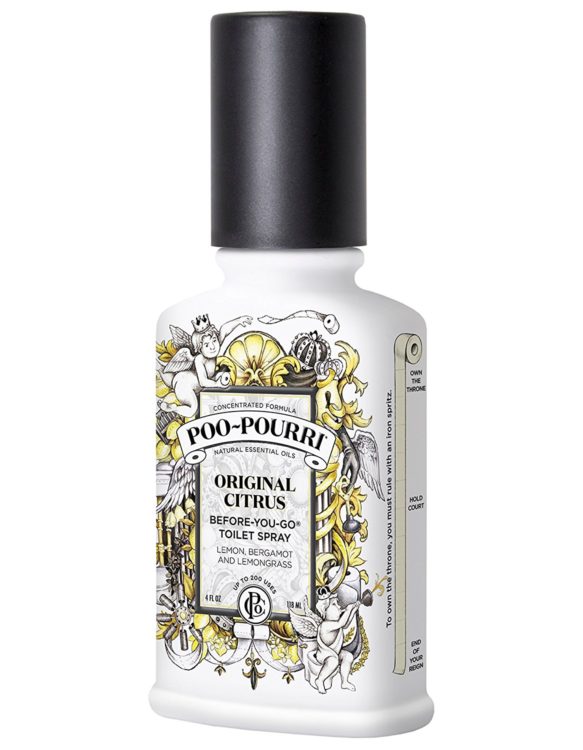 Whether you're home, at a friend's house or out in public, spraying some Poo-Pourri in the toilet before you go helps eliminate odors – so no one else will ever know!
Kristi Stanfield told us, "I carry around Poo-Pourri. They make little travel sizes that fit great in your purse."
"I swear by Poo-Pourri," added Tara Sparrow.
Buy the Poo-Pourri above for $13.75 from Amazon.
13. Restroom Request Card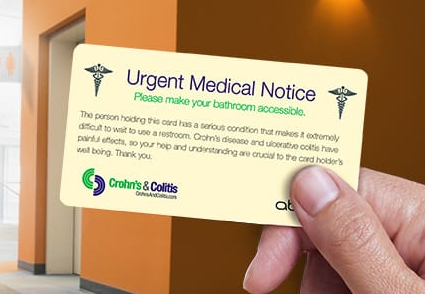 For those with "bathroom diseases," it's not uncommon to be out in public and suddenly overwhelmed with the need to go. But if you run into a store or building where bathrooms are "not available to the public," it can be incredibly frustrating, and explaining your illness and current needs to a stranger isn't exactly ideal. To help those faced with these uncomfortable situations, CrohnsandColitis.com offers Restroom Request Cards to those with Crohn's disease or ulcerative colitis, allowing you to demonstrate medical necessity quickly and discreetly.
Sign up for a restroom request card on the Crohn's & Colitis website.
14. EmuAid MAX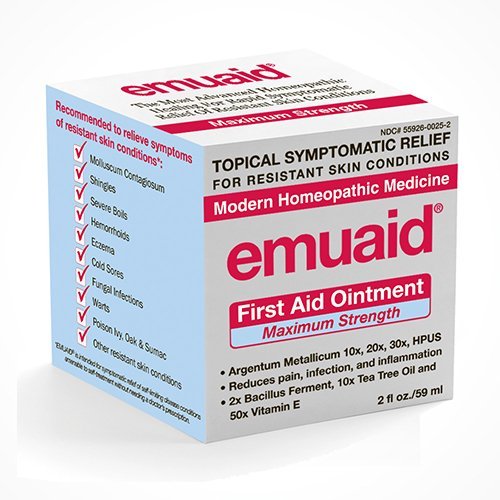 EmuAid offers topical symptomatic relief, repairing damaged skin and promoting the growth of healthy, new skin cells. It can help reduce pain, infection and inflammation.
Llana Harp recommended, "EmuAid MAX. Great skin protectant and even better for healing damaged skin from going frequently, having to strain or acid-burned skin. Not painful on contact, soothing and for quick healing. Highly recommend. Also labeled for external and internal use!"
Buy the ointment above for $58 from Amazon.
15. Plastic Baggies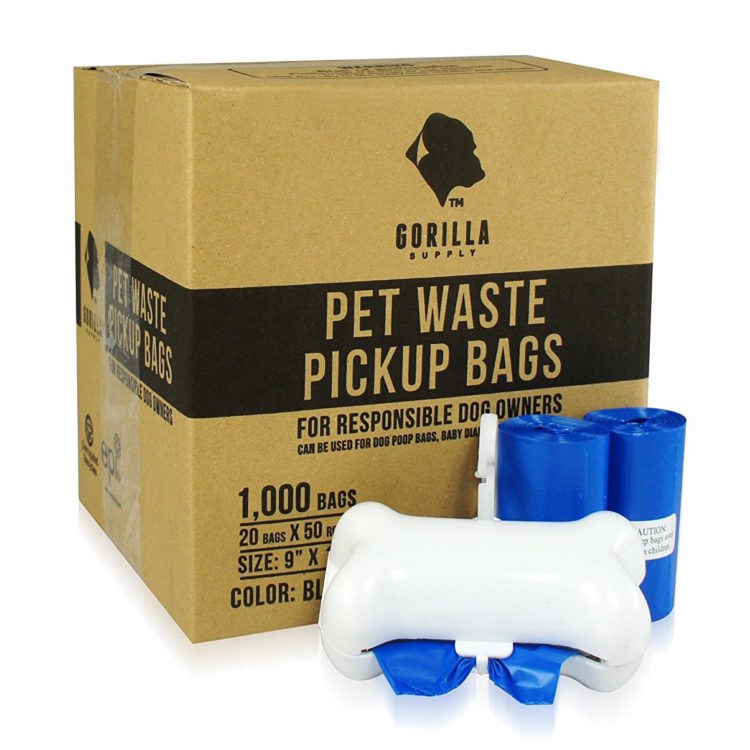 With any condition that affects your GI tract, emergencies can happen. Although marketed for picking up pet waste, small plastic baggies are perfect for on-the-go urgencies.
Kerry O'Connor said she has plastic doggie bags with her at all times.
Staci Harrison keeps plastic bags in the car for emergencies.
Buy the plastic baggies above (1,000-ct.) for $14.75 from Amazon.
16. Comfy, Elastic Pants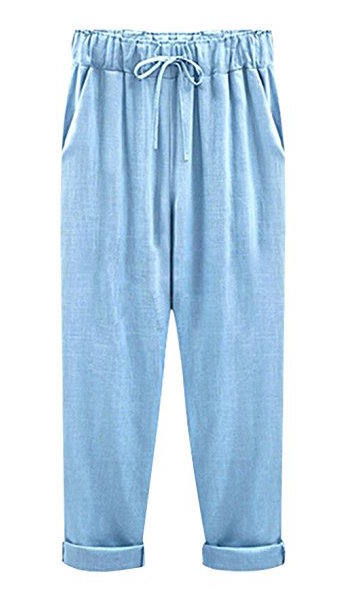 Although it may not always be possible at work or school, wearing pants that are easy to yank down can be extremely helpful when you're in a hurry to get to the toilet. Having pants that are comfortable and elastic-waisted may also be helpful if you experience abdominal pain or bloating.
Brandy Bowie Fallon recommended wearing comfy pants that are easy to remove in emergencies.
Tiffany Wright said she wear pants with an elastic waist.
Buy the pants above for $21.99 from Amazon.
17. iExit App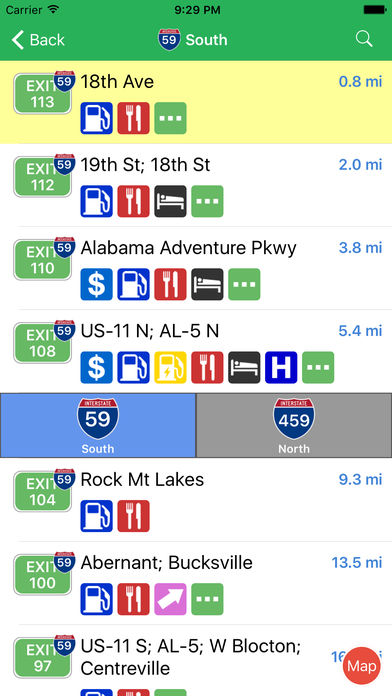 If you are traveling along a US interstate and need to find a bathroom stat, the iExit app shows you which establishments – such as gas, food, lodging and rest stops – are available at each upcoming exit.
Staci Harrison told us, "I use apps on my phone to map out places along the way when traveling so that I can make scheduled bathroom stops. The one I use most is called iExit."
Download the iExit app for free from Apple or Google Play.
18. Padded Toilet Seat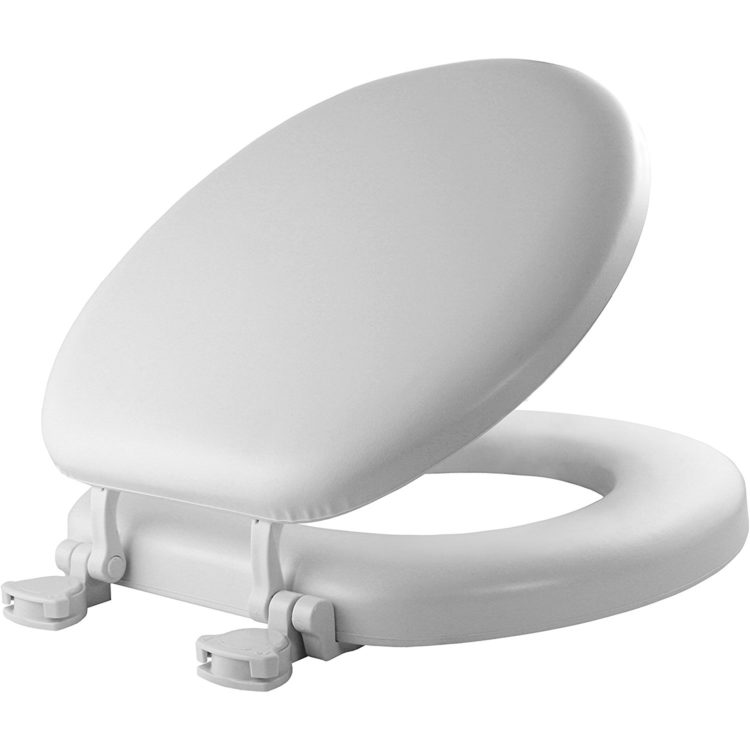 Sitting on the toilet for prolonged periods of time can quickly get uncomfortable. Having something slightly more cushiony under your bum can help make the experience a bit more tolerable.
Amy Walden said, "I used to have a padded toilet seat before I got my ileostomy."
Buy the padded toilet seat above for $23.46 from Amazon.
Have a product you'd recommend? Let us know in the comments below.
Originally published: October 27, 2017