I am sitting in a Barnes & Noble in Manhattan Beach, California, struggling to write a piece about why I came to work for The Mighty, when a woman sits down at an adjacent table with a stack of books.
"Defeating Cancer and Other Chronic Diseases"
"Breast Cancer Survival Manual"
"Fighting Cancer with Knowledge and Hope"
"Beating Cancer"
"A Breast Cancer Alphabet"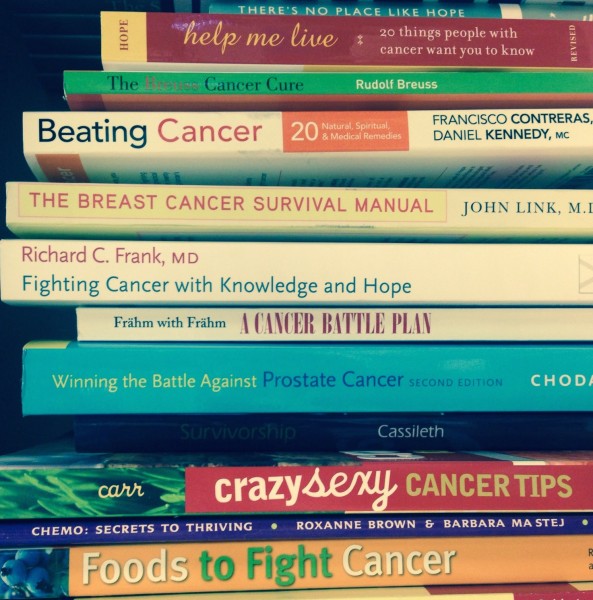 I picture a bookshelf in the "Disease" section with a large gap in it, while she picks up the first book. For some reason, maybe only to avoid my writer's block, I continue watching her. She's alone, and I'm tempted to say she looks distraught, but I know this could be my brain running wild with a fictional backstory. For all I know, she's a student preparing for an exam. For all I know, she's an accomplished oncologist. For all I know, she's just curious.
While my imagination runs, a man who I assume is her husband sits down across from her and takes one of the books for himself. Then a fast, almost invisible moment happens where they look up and lock eyes, as if to say, "Well, here we are," before they both go back to reading.
The glance may seem insignificant. Maybe even I imagined it. But from three feet away, I'm left thinking, "Isn't it nice to have someone sitting at your table?"
For me, that's what The Mighty is going to be. A digital table for two. A virtual shoulder to cry on. A fast, almost invisible moment of comfort.
We're not here to say that your challenges aren't hard. They are. And we're not here to say you can't have bad days. You can, and you're going to. We're not going to put your disability or disorder on a pedestal for others to learn from or turn your story into a textbook chapter on how to get through life.
Instead, we're here to shine a light on the beautiful moments — even the fast, almost invisible ones — that happen when people face challenges.
The Mighty, I hope, will be a place to come if you need to be reminded that you're not going through whatever you're going through alone. It's a place that will make you think about the cards life has dealt you and decide what your next play will be or if you're even in the mood to make one. I joined The Mighty because there's a difference between alone time and actually being alone. And that difference may convince someone to not give up just yet.
After all — life's easier when you're at a table for two.
Originally published: April 9, 2014