18 Secrets of People Who Live With Insomnia
---
Insomnia — difficulty falling or staying asleep — is more than just an inconvenience to the people who live with it. It's a condition with symptoms including fatigue, low energy, difficulty concentrating, mood disturbances and more. The National Institutes of Health estimates that roughly 30 percent of the general population complains of sleep disruption, according to the National Sleep Foundation
To help dispel some misconceptions about the condition, we asked our readers who live with %%rpxTLt1MVz%% to share with us one thing they wish others understood.
This is what they had to say: 
1. "Tired doesn't begin to describe it. Your mind never stops." — Amy McCallum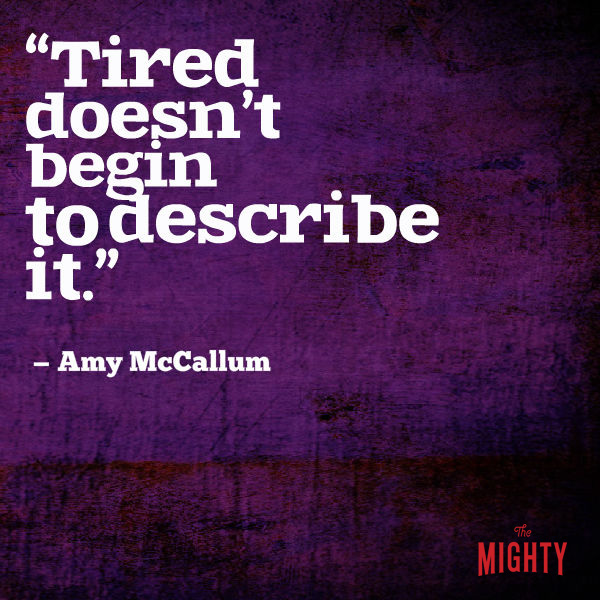 2. "When I say I don't sleep, I really mean it! Even at the sleep studies, I sleep for less than 20 minutes of every hour. It's been nearly eight years since I slept well." — Julie Morgan 
3. "No matter how tired my body is, my mind won't shut off. And no, turning off my TV and cell phone hours before [bed] won't help. Neither will relaxing in a hot bath. Trust me, you mention it, I've probably tried it." — Tabitha Rainey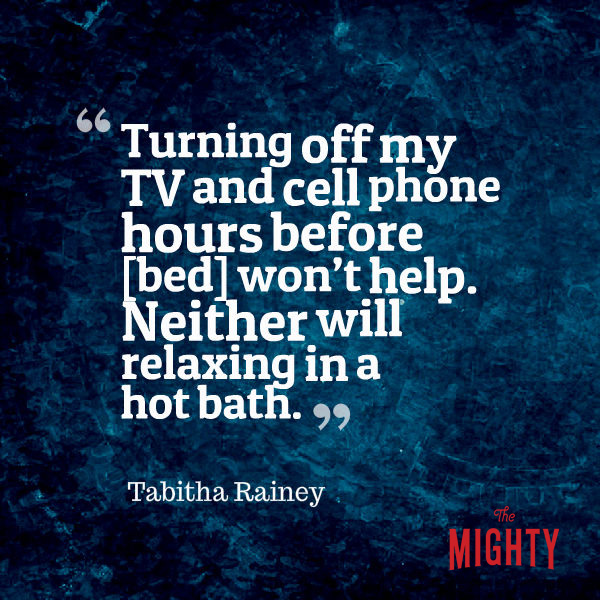 4. "%%lCdxebQ4xI%% is not only robbing you of something you need, it's robbing you of one of life's simplest pleasures. To be told I would choose to miss out on the deliciousness of a good night's rest is insulting and absurd." — Michelle Haddock
5. "I feel so alone." — Kathleen Hillman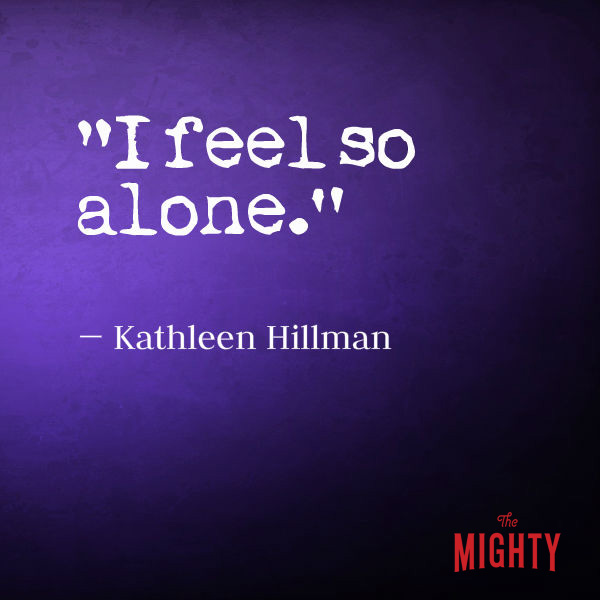 6. "This is affecting my entire life. I can't make plans because I never know if I'll get enough sleep to carry out those plans. Less than two weeks ago I had to ask someone else to drive my husband to a clinic for outpatient surgery. I had been awake for 38 hours straight and didn't feel that it was safe for me to drive. I was absolutely devastated that I wasn't able to be there for him." — Donna Miracle Eustice 
7. "It's not just that I am tired. I am defeated. I lost another night of sleep." — Joey Ancona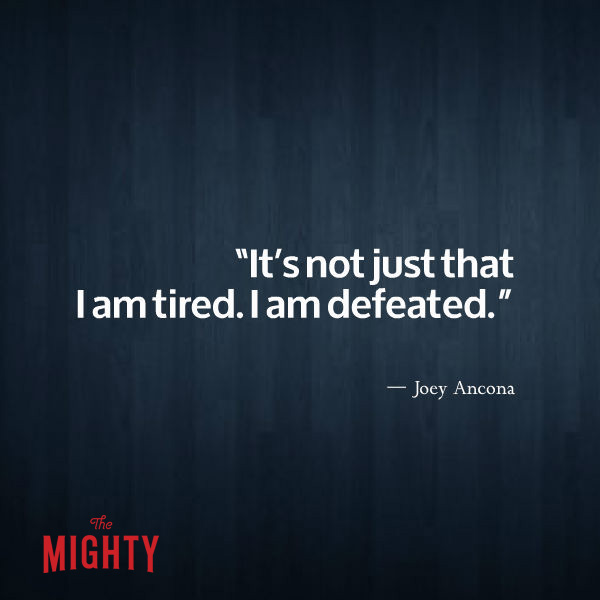 8. "I'm not complaining that I'm tired just to be complaining. I am physically, mentally and emotionally exhausted pretty much every single day. That doesn't make the slightest bit of difference most times because my whole body is wired and feels like there are bees going throughout it. I can lay in bed for hours and still not sleep, and if I'm lucky to get a few hours, that's all it is, a few hours. And most times it's not even consecutive hours." — Morgan Ayala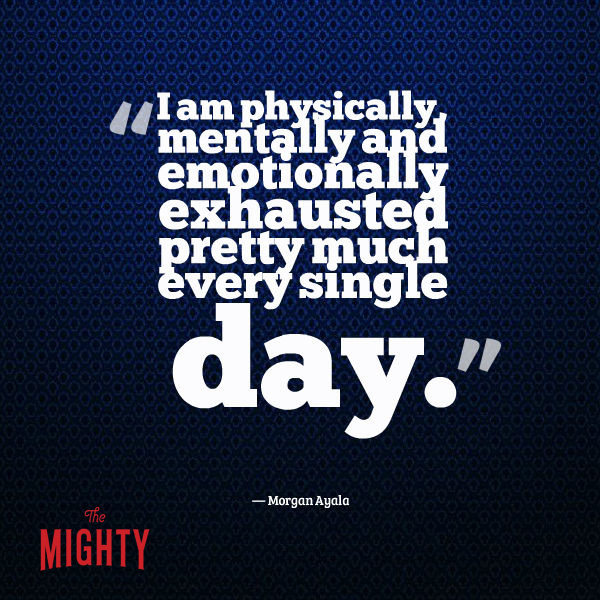 9. "Anything can trigger a bad bout of %%7L005dAZSx%%. What helped it the last time may not work next time." — Paula Penninella
10. "Going to bed earlier doesn't work. Neither does 'having a lie-in' nor 'just stop thinking about things.' If one more person tells me to 'empty my mind' I think I might need bail money." — Liz Stanley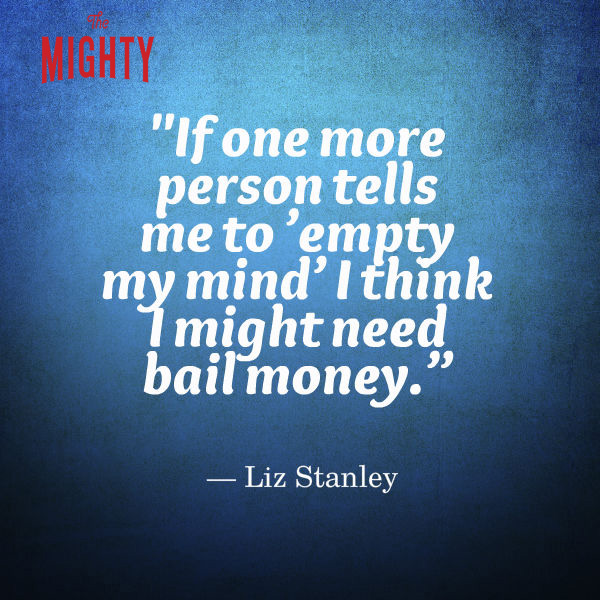 11. "Please stop getting angry with me for not coming to bed with you. It's not my fault." — Cassi March
12. "It's not fun being called lazy when you haven't had a full night of sleep in weeks. It's not a choice or because I 'like to party on work nights.' It's just nearly impossible to function when you're exhausted." — Colleen McDaniel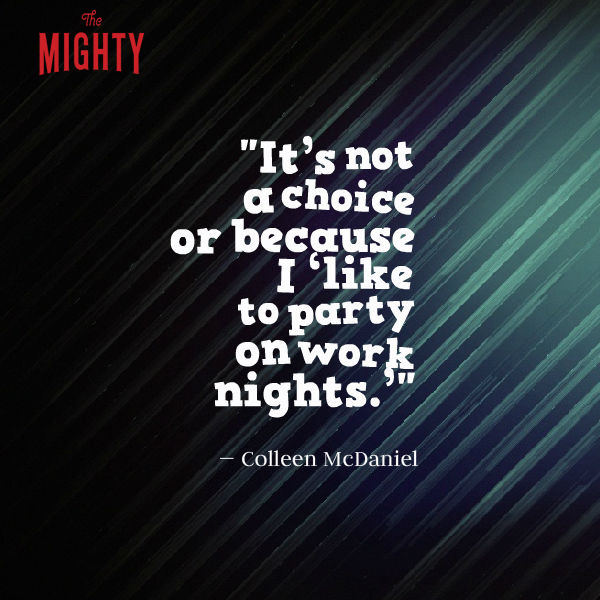 13. "Taking a 'nap' for two hours doesn't fix weeks of little sleep. That's just passing out from sheer exhaustion." — Linz Brown
14. "Staying up late isn't a privilege. It's torture." — Alexandra C Hathaway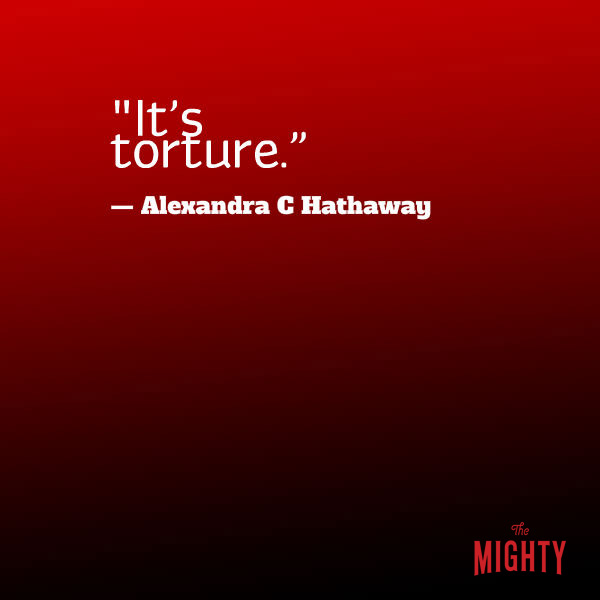 15. "Yes, I am tired. No, taking naps isn't 'ruining my sleep pattern,' because I don't have one. No, it's not because I'm online playing or watching TV all night." — Lydia Brown
16. "I'm not lazy. I'm exhausted from lack of sleep." — Erin Dwyer-Packard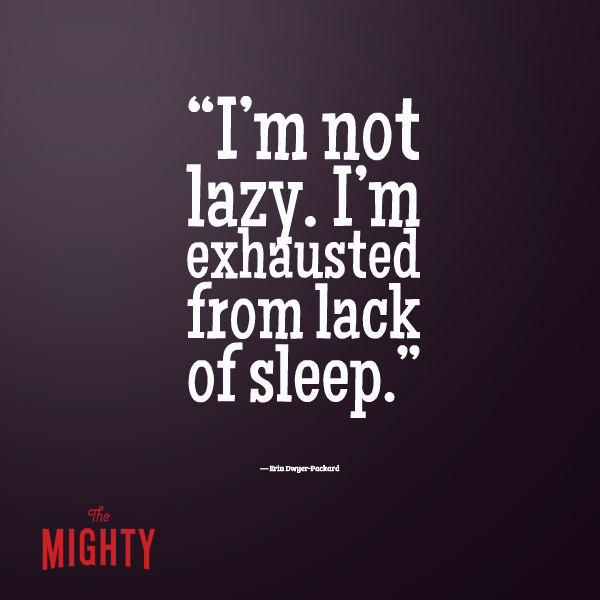 17. "I want to sleep. I know I need to, but my mind is full and I can't make it shut down. I literally have to work my brain out to exhaustion. I have to write, research and plan whatever it is my mind won't shut up about." — Shuntel Epperson
18. "It seeps into every other aspect of my life. It takes a toll physically, emotionally and psychologically. Lack of sleep means lack of a normal life." — Danielle Myers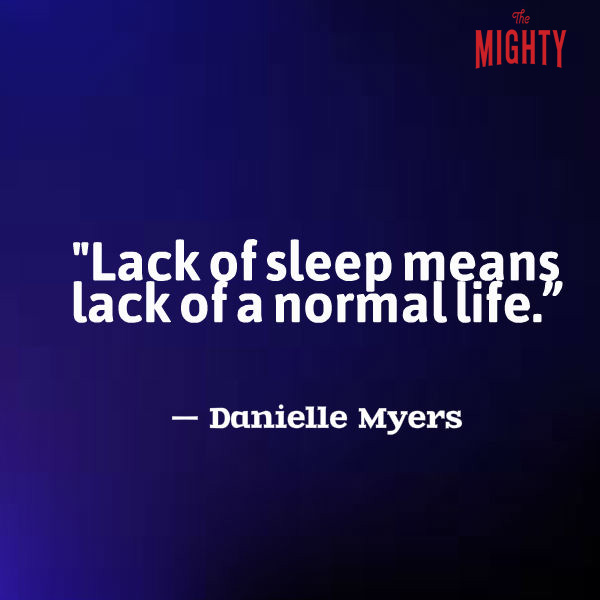 *Answers have been edited and shortened. 
Originally published: December 1, 2015