When my neurologist diagnosed me with Lambert Eaton Myasthenic syndrome (LEMS), she told me what I had was extremely rare. I was prepared right off for the fact that most doctors would never see a LEMS patient, ever. Most doctors might recall a paragraph about LEMS in medical school, so whenever I see a new provider, I am the one educating them about my extremely rare disease. It is estimated that there are only 400 LEMS patients at any given time in the United States.
What I was not prepared for what how lonely having a disease so rare could be. There are no local support groups. There are no LEMS 5k races to raise money for research. There is not even a LEMS awareness ribbon (and if there was, most wouldn't have a clue what it was). Because of this, my networking and finding support in the LEMS community was online in a couple of Lambert Eaton Myasthenic Facebook pages. These are worldwide Facebook pages for people who have, or the loved ones of those who have, or for those who think they might have LEMS, and the two groups together total less than 1000 people.
That's OK, though, because in the world of chance it only takes one, right? One friend on one of those Facebook pages, who also has LEMS, reached out to me last March about a Myasthenia Gravis conference to be held in Kansas City in April. "I'd really like it if you'd go," she said.
It turned out scholarships were being given out and organized through Global Genes (a nonprofit organization whose goal is to connect rare disease patients for support and advocacy). Before I knew it, I was on a plane bound for Kansas City. The only thing I was expecting was for some warmer weather than Maine was having; but was I ever wrong. The weather in Kansas City was colder than Maine that weekend. However, the warmth of the people I met with LEMS and the organizations there who were supporting the gathering of patients so rare was unmatched. I learned so much about treatment protocols that my neuro and I tweaked my treatment plan, leading to move living and less recovering from treatments.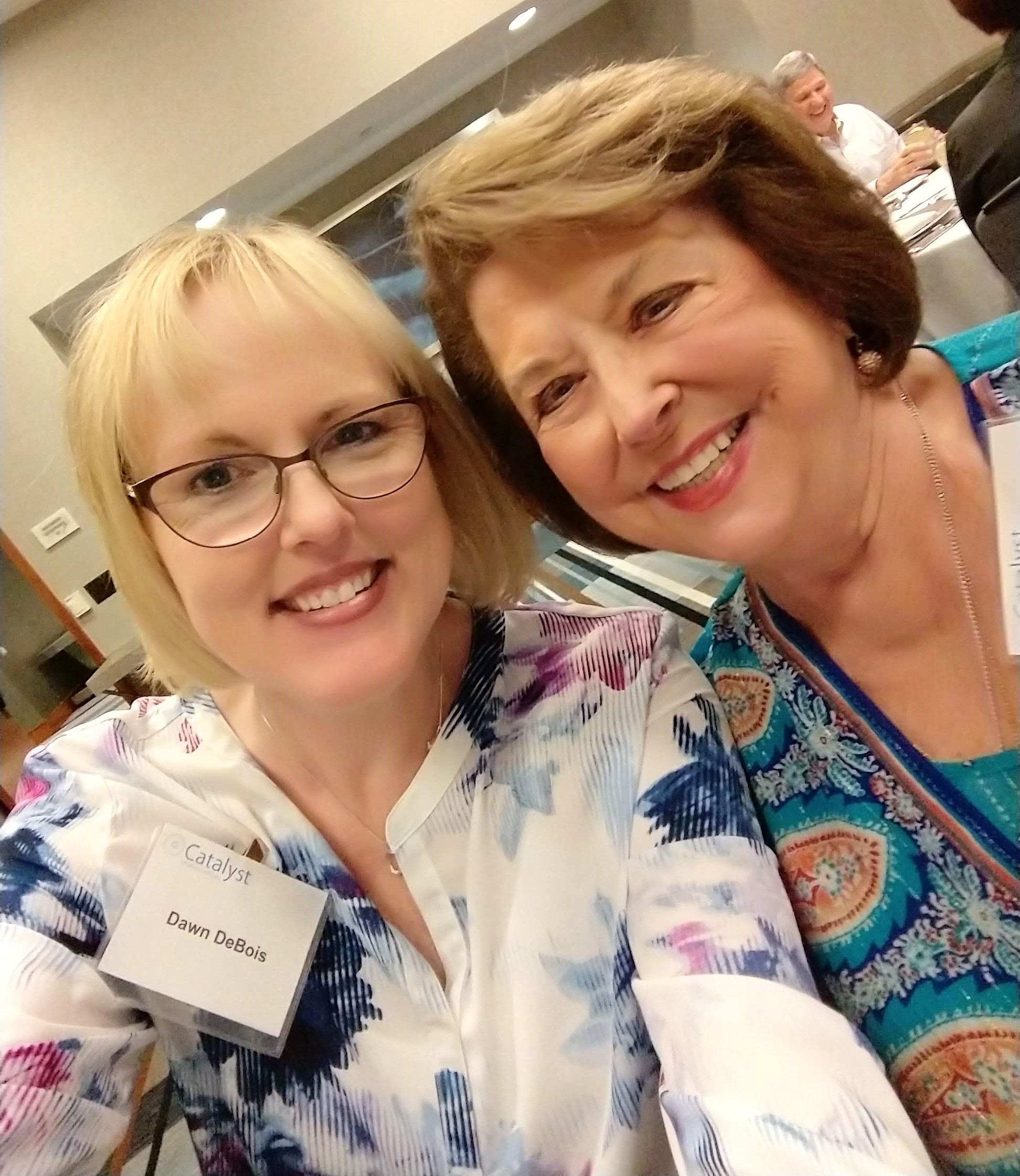 Fast forward a few months, and that same friend who told me about Kansas City forwarded me an invite to sit on a LEMS advisory panel. The meeting was held over this past weekend. And yes, it was warmer than Maine — but not by much thanks to Maine having the hottest summer in decades!
When the LEMS gang got together in Dallas, along with a few new members who I'd yet to meet in person, there was a camaraderie that none of us experience in our journey with LEMS until we meet other patients. One new friend, Price, told me about how he "crashed" after doing too much earlier in the week. I knew exactly what he was talking about, which according to him, showed in my eyes. I didn't need to say a word. He immediately said, "You are the first person I've talked to who knows exactly what I'm describing." Yes Price, I know. We all understand!
As each of us arrived, there were squeals of delight and numerous hugs going around. We then caught up on each others' lives, including our lives before LEMS.  We missed one member of our "LEMS club" and mentioned her often as she is a piece of us who adds a lot of comedy to our time together. This comes naturally to her, as she was Mu in "Revenge of the Nerds"! We also met friends in real life who we had only known through our Facebook LEMS pages but were also fortunate enough to come to Dallas. Spouses and family members also attended and found support in each other.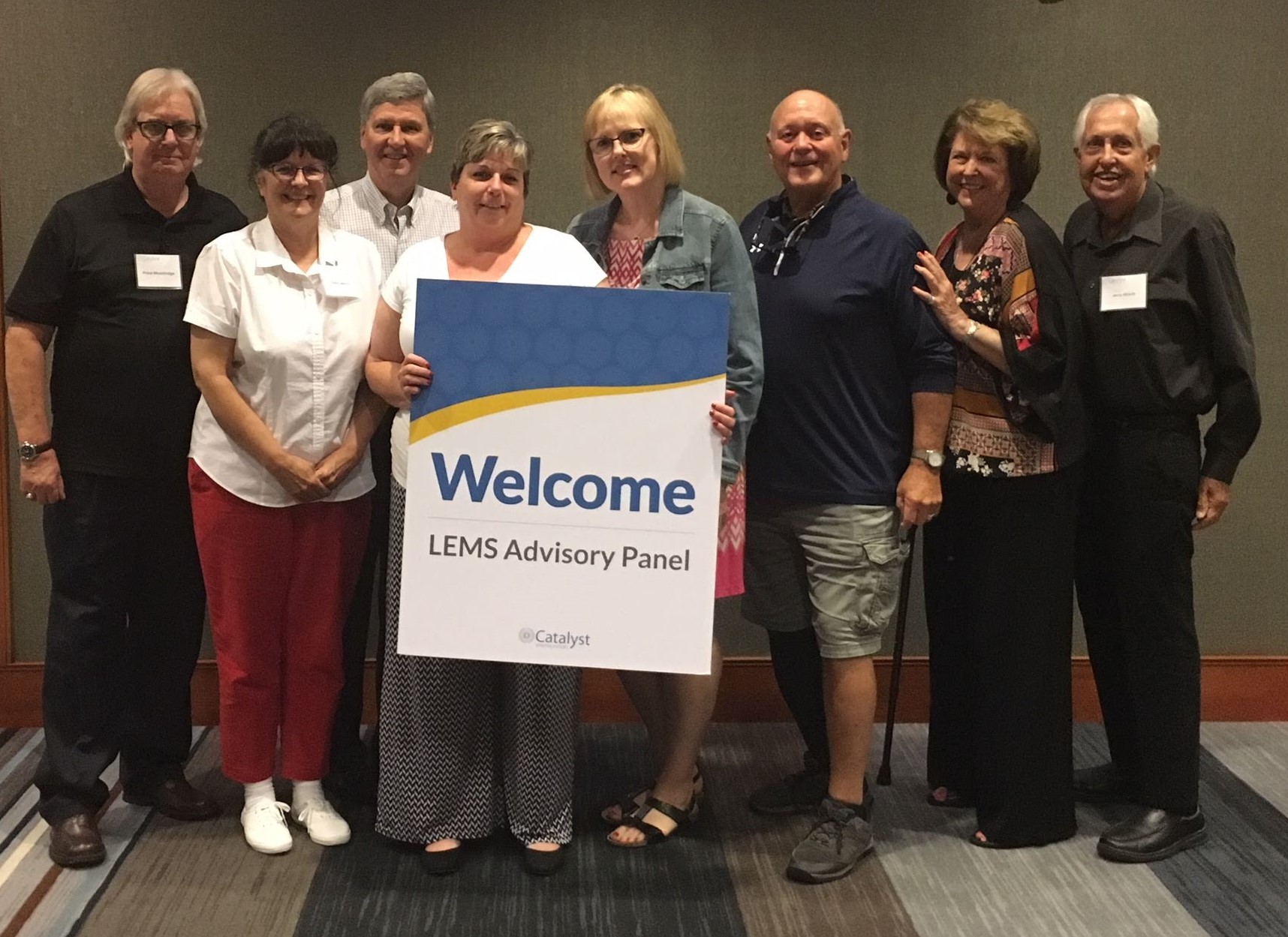 Even though it felt like it during our reunion, the weekend was not a party. The focus panel we were invited to sit on was held by Catalyst Pharmaceuticals. They are in priority review status for Firdapse®, the treatment for LEMS. Catalyst's management team wanted to truly know what we each went through prior to diagnosis, what life is like for us now and what we think newly diagnosed patients would appreciate most in a patient support program that Catalyst will roll out if approval for Firdapse® is gained. The compassion from their management team and the fact that they truly wanted to understand our struggles as rare disease patients left us all feeling heard and understood. This will not only benefit us, but it will benefit patients who are yet to be diagnosed.
Our group of LEMS friends is currently working to pull together an advocacy group for LEMS patients. Many doctors have no idea in what direction to point a newly diagnosed LEMS patient. Because of that, new patients can be overwhelmed by the scientific journals and lack of material created for the general population. Hospitals and providers need to know more about LEMS as well and we are hoping that approval of Firdapse® will bring an awareness to the entire medical community that isn't there at this time.
In the meantime, those of us LEMS patients who have been able to meet multiple times know our friends in LEMS are just a phone call away. We check in with each other on a regular basis. We are there for each other when our personal lives get busy and double check on each other when undergoing treatment or having new symptoms to manage. Most importantly, we all look forward to working together so newly diagnosed LEMS patients will not have to navigate this journey alone.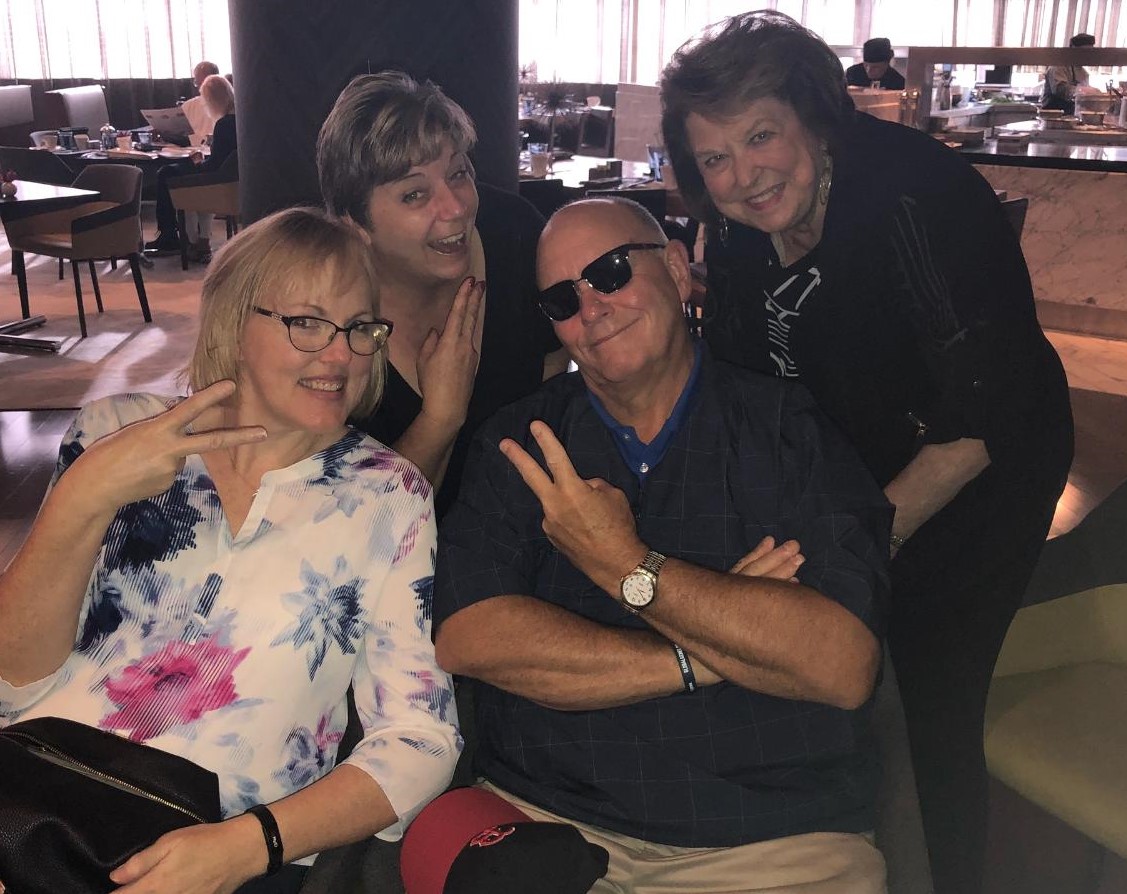 "The one thing I've learned about friends is that the good ones are rare." — Lauren Conrad
Originally published: October 4, 2018