What Illuminates My Life When I Must Avoid the Sun
---
I wipe the beads of sweat from my brow as we walk. My glance tilts downward in an effort to assure my wide-brimmed hat (the perfect hybrid between avant-garde and grandma) adequately blocks my face and upper chest from any and all sun exposure. I quickly glance at my hands tightly clasped around the stroller I now push. I pull on my shirt to cover a bit more of my fingers. I hate that I now have to cover my fingers. The temperature is well past 85 degrees, and yet I am regretfully wearing long sleeves.
The sun beats down hard and I can feel my cheeks redden as we walk. Still, it is good for us to be outdoors. My kids need it, and I could use the exercise. This time, while not without challenge or obstacle, is how we get back up and keep going.
At least that's what I keep telling myself.
We turn to make our way back. My face is now cherry-red and I am overheated. I notice the sun hitting below my capri pants, and I silently pray I won't have to pay for this later. I slather on another coat of SPF 50 and skirt to the right a few feet where shadows have begun hitting the road.
My kids are just starting to enjoy the day outside.
I pause to consider that perhaps ingested into the hearts of us all as children, there remains something so youthful, so restorative and even free around the idea of playing in the sun. Visions of days at the beach with sandy towels, cold drinks and the nostalgic cawing of seagulls overhead come to mind. Thoughts of beach volleyball or Frisbee on the green are recalled as the scent of sunscreen and sweat waft through the warm air. Long walks and ice cream cones. Bike rides and picnics. All are entrenched memories from a childhood I no longer recognize.
A woman running in purple shorts and a neon tank makes her way past us. Could she tell I used to be a runner? Could she see I used to run free? I wasn't always this way. Weighed down by long-sleeved SPF clothing, sticky with sunscreen and skirting from one grateful shadow over the road to the next, it is all I can do to make our way back home.
Life with lupus has meant many things, not the least of which has been staying out of the sun. Entirely.
This has not been a result of certain medications I take, nor has it been because of the heat, although that doesn't help either. The sun actually activates my disease. This has led to severe joint pain, hair loss, mouth sores, headaches, anemia and if severe enough — kidney involvement.
Who has even heard of a disease that is worsened by being outdoors? I certainly hadn't. Until I did.
Now as a mom of three I find myself reliving said loss through the eyes of my children. My guilt weighs on me as I see my husband playing with our daughter in the yard. I watch from the window as he kicks the ball around with her. I cheer from the front door as she shows me her newest jump rope tricks and how she's now able to pump her legs on the swing. I exhale longingly as I hide under my umbrella while my boys play at their water table. I dodge from shadow to shadow while at the park, envying those who traipse about so free, pushing their children on the swings.
Ironically, each year I find myself waiting like the rest for the warm weather to come. For with it comes the promise of memorable and often joyous days outdoors. But each year I am met with the contrast I now face, feeling chained to a house whose walls I've seen what feels like too many times.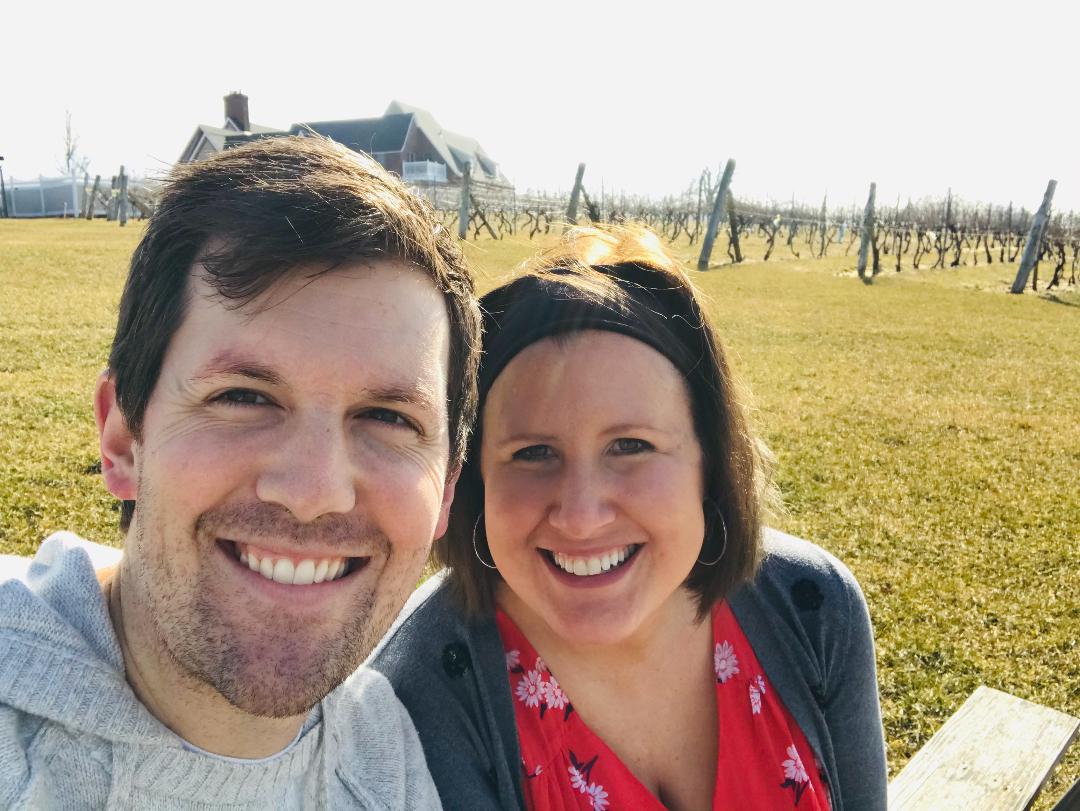 Helen Keller says, "The world is full of suffering; it is also full of the overcoming of it."
Overcoming for me has meant covering myself in a hat and towels when it's 90 degrees out so I can be at my daughter's soccer game. I may not be a typical "soccer mom," but I am there — and to her, that is everything. Overcoming has also meant letting go of my vain dispositions and wearing that oversized hat down the street and using my SPF umbrella in public.
Overcoming as a parent has meant simply (though not simply!) showing up despite my own physical obstacles and discomfort. And isn't that what we're all supposed to do anyway? To choose them over ourselves? To show them real love means sacrifice, and sometimes with a chronic illness it's going to mean physical sacrifice too.
Saint John of Avila said, "One act of thanksgiving when things go wrong with us is worth a thousand thanks when things are agreeable to our inclinations."
I appreciate these wise words that redirect my heart, as life with a chronic illness has been anything but agreeable to my inclinations. Even so, I find tangled amidst these threads of loss three dear ones who, despite my illness, believe me to have hung the moon. And with them, a loving husband who would give just about anything to make me smile.
It's true, the sun gently rises each morning radiating light to all in its path. Early risers pier out past the salty morning sea, taking in its vibrant majesty. And a few short hours later, onlookers gaze at the harmonization of colors that splash across the evening sky as the sun takes its set for the night.
Even still, in all of its splendor, its light cannot brighten any sadness in my heart, and its light cannot take away a dark day. While the sun may illuminate the earth, it is my faith and my family that illuminate my world.
And if I had to choose between the two, I would pick them.
Every time.
Getty image by Alex Lukin.
Originally published: August 13, 2019