The Difficult Truth Alec Baldwin Revealed About Lyme Disease
---
Alec Baldwin recently opened up about his fight with Lyme disease at the Bay Area Lyme Foundation LymeAid benefit. He talked about his fear of mortality as he lay in bed suffering from this disease. He said, "I really thought, This is it, I'm not going to live. I was alone, I wasn't married at the time, I was divorced from my first wife. I was lying in bed saying, 'I'm going to die of Lyme disease,' in my bed and 'I hope someone finds me and I'm not here for too long.'"
There is a reason why so many people who are plagued with Lyme disease can relate to this sentiment. Lyme disease is a multiple systemic infectious disease syndrome. This means it can affect every organ in your body (it can cause abnormal liver functions, autonomic nervous system dysfunction, endocrine abnormalities, gastrointestinal abnormalities, mitochondrial dysfunction, neurological problems just to name a few).
Personally it has caused me to have seizures along with other neurological problems, a gastrointestinal condition called gastroparesis that makes eating very difficult and a condition called postural orthopedic tachycardia syndrome (POTS) which causes me to frequently black out/collapse and can make my heart rate reach 250 beats per minute.
The reason why these complications cause many to feel as they are dying is because few doctors understand the whole picture of what is going on in their body. Even if a doctor is a specialist in the one condition that is affecting you, they often don't understand how Lyme disease caused it or how to work with a Lyme disease treatment plan. You feel as though something serious is being missed, and often times it is.
While this situation has happened to me many time before, it recently unfolded in front of my eyes this past week. I ended up in the ER twice in one week with stomach problems that caused extreme stomach pain and stomach swelling. I haven't been able to eat, and in the last few days I've eaten under 300 calories. After the first ER visit I was sent to a GI doctor who told me I was just constipated and mocked my Lyme disease while his medical assistant actually laughed in my face. After I continued to get worse I called my Lyme doctor and he told me to go back to the ER. (He is the only Lyme disease doctor in Texas and is five hours away from me). The ER doctor for this visit was very compassionate (which is a blessing, since I've had terrible experiences before) but told me quite honestly he didn't know what was going on. I didn't have an emergency intestinal obstruction so he would have to refer me to a different GI. He spoke with the GI on call and he agreed to see me.
The next day I called the GI doctor's office and he denied to see me. I felt so lost. Here I am unable to eat and also unable to find a doctor that will take me seriously or even see me. I finally was able to get another referral from the ER doctor but my appointment is over a week away.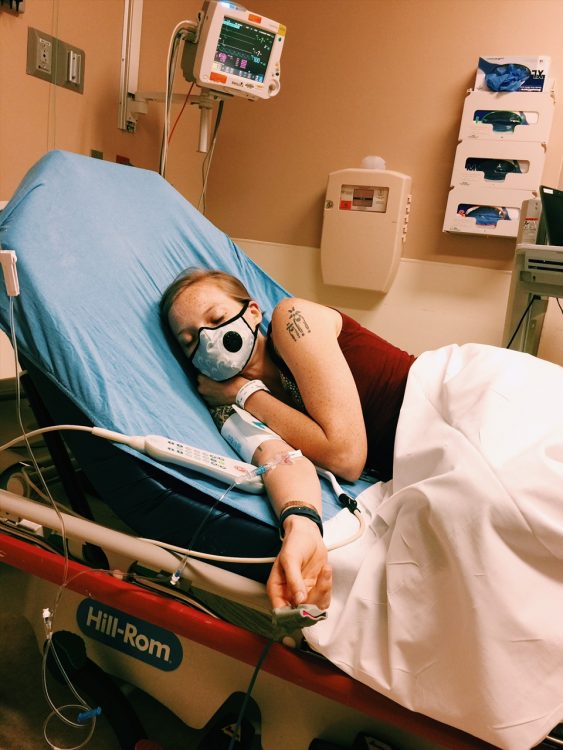 This fear that Alec Baldwin felt is very real. You constantly feel like you are being shuffled around to different specialists with no one seeing the big picture. (Side note: my Lyme doctor is amazing and understands the big picture but he cannot treat for something that is a GI condition or a heart condition). So you are left searching for specialists that will take your condition seriously while you continue to deteriorate. I knew someone who this very thing happened to. A sweet soul and good friend I met with Lyme disease struggled with the many complications Lyme disease caused and it eventually took her life.
In order for us with Lyme disease to not consistently fear mortality, the medical community needs to become aware of how Lyme disease is a multiple systemic infectious disease syndrome and can literally affect every organ in your body.
We want to hear your story. Become a Mighty contributor here.
Photo by Gage Skidmore via Flickr
Originally published: May 28, 2017