5 Ways to Engage Your Senses to Experience Beauty When Battling Lyme
---
For most of us wrestling with chronic illness, life is typically lived with a messy bun and yoga pants. Beauty feels not only out of reach but so far down the priority list that it doesn't seem to be on the radar.
When you find yourself flared up and in such a state that you have to give yourself a pep talk to shower, get out of bed or chew your food, beauty can feel like an unnecessary luxury for those who are living in "survival mode."
After all, where does beauty fall in Maslow's hierarchy of needs? What value or role would beauty have in the life of someone battling chronic illness, or anyone's life for that matter? I would argue that beauty has an intrinsic value that enhances our existence. Even if illness has made that existence primitive, beauty is still worth seeking and celebrating.
Here is a list of how to engage each of your senses to pursue beauty in spite of chronic illness.
1. Sight
I get it, you might not have the energy to shower some days, much less curl your hair or put on make-up to feel beautiful, but you can still find visual beauty even if you don't feel like you've put on your best aesthetic. One way you could add beauty to your surroundings is by adding a potted flower to your décor. Flowers are known healers and mood enhancers and they require nothing more than water and a little bit of sunshine.
2. Hearing
Don't underestimate the power of music. And one of the best parts about music is listening requires a minimal amount of energy! Explore different genres. Before I contracted Lyme disease I had little interest in classical music. It seemed to slow and uninspiring next to the latest hits. After I got sick and my energy plummeted, I started to appreciate slower melodies that reflected my disposition. I began to hear the beauty in spa and yoga music. Even listening to nature sound tracks like waves or rain can invite a soothing beauty.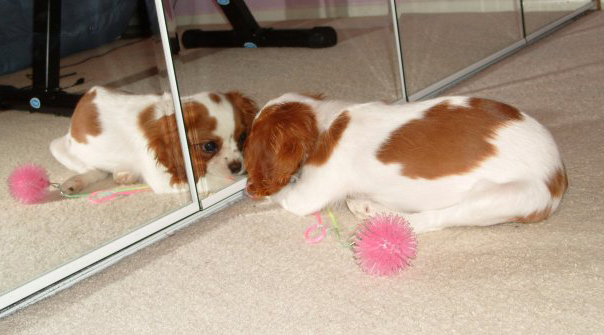 3. Touch
For those of us who can't afford a masseuse, recruiting can be an option. I am lucky enough to have a husband who regularly rubs me down. Massages not only help find relief from body aches, but they can be a nice reminder that your body can feel more than just pain. Warm baths are another favorite. You can go beyond the warm sensation of the water and add salts or oils, light a candle and play soft music to introduce other senses. And don't forget cuddles from your beloved pet! I have a golden doodle who specializes in this area. There is something beautiful about an 80 pound mammal who cuddles with the kind of gusto that makes you think she believes her cuddles have healing powers. If you don't have a dog or you have a cat…get a dog.
4. Taste
This can be the easiest and the hardest sense to engage. Being a natural appreciator of food this one was by far the easiest sense for me to engage with fervor. I would think, "I have had a rough day. Now where is that chocolate bar?" Engaging taste wasn't a challenge until I went on a "Lyme diet" that drained all the fun out of eating. But there is hope in adaptation! Get creative, look up easy and diet friendly foods on Pinterest. There is a wealth of healthy and enjoyable foods to awaken your taste buds!
5. Smell
It is amazing what a pleasing aroma can do for the feel of a room. Scent can boost our mood and even promote healing. In my health journey I was introduced to essential oils which have greatly enhanced the beauty in my life. There is such a wide variety of oils that you can have different oils to cater to almost any mood. Whether you are looking for something calming, energizing, refreshing or even for medicinal purposes like anti-nausea, essential oils can help.
Beauty can transcend more than the latest style of cloths, makeup or hair. Beauty is everywhere! Broaden your view of beauty and expand your senses and you will find beauty in even the simplest things.
Originally published: August 2, 2018